5 WordPress Plugins That Will Make You a Better Freelance Writer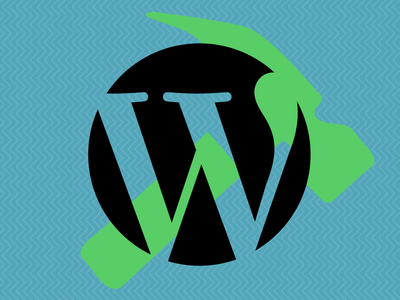 Feeling overwhelmed by WordPress features? We've hand-picked several tools that will help you write more efficiently and effectively.




WordPress is an incredibly robust platform that offers writers many useful features and a slew of plugins -- so many that users often find it overwhelming. Here are several WordPress tools that can actually simplify the writing process, improve your writing and keep your projects organized; we promise they're easy to use!


1. Distraction Free Writing: Keep Interruptions at Bay


Face it: distractions are inevitable. Just as you sit down to write, the UPS carrier arrives, your mom calls, or your favorite show comes on, and suddenly your focus has vanished. Fortunately, there's a tool to combat distractions (in the context of the WordPress, at least). WordPress' Distraction Free Writing removes every single button and sidebar from the screen. You'll be amazed at how much easier it is to focus when you don't have a bunch of buttons screaming for your attention.

See also: 4 Tips for Avoiding Distraction


2. Writing Helper: Get Feedback on Your Post


WordPress also offers a tool called Writing Helper, one feature of which is called Request Feedback. This feature creates a special link that allows you to send an unpublished post to friends, family members, or collaborators to get their feedback. The Copy a Post feature allows you duplicate a post so you can create a new blog using the same categories, tags, and formatting. This ultimately saves time by eliminating the need for you to re-enter data.


3. Revision Control: Quickly Free Up Space


As you know, WordPress automatically saves every revision you make while writing a post. Auto-save is useful if you accidentally delete what you are writing. However, all of these revisions take up space in your database. If you don't want to pay for extra storage space with your hosting company, it's a good idea to limit the number of revisions saved. You can do this with the plugin Revision Control. Use this tool to modify how many revisions you save and free up space on your computer.


4. CodePress: Use WordPress to Write Manuscripts


If you are working on an ebook or special report, you can use WordPress to set up a private blog. In this blog, you can use each post to represent a chapter of your book, streamlining the ordering and organization processes. The list of posts is word count-enabled, so you can see how much you write each day or how you are progressing with your manuscript. Finally, create a word count column using the plugin CodePress to hit your weekly or monthly length goals.

See also: Self-Publishing with eBooks


5. Proofreading: Clean Up Your Work


Every writer wants to produce error-free work. The WordPress platform offers a proofreading feature that checks grammar, punctuation, and style for each post, be it for a blog or a chapter in your next novel. This Proofreading feature is available in both the text and visual editor screens. Although designed for bloggers, WordPress offers features useful to all writers and is customizable. These features will help you organize all of your writing projects - creative and content-focused alike.

Freelancers, what tools can you not live without? Share your thoughts in the comments section below.


To Read More About Resources for Writers, See Below:


5 Cloud Apps That Make Life Simple for Writers
New Year and New Resources for Writers
5 Ways to Attract More Readers to Your Blog