The Scripted Podcast: Press Releases Episode 3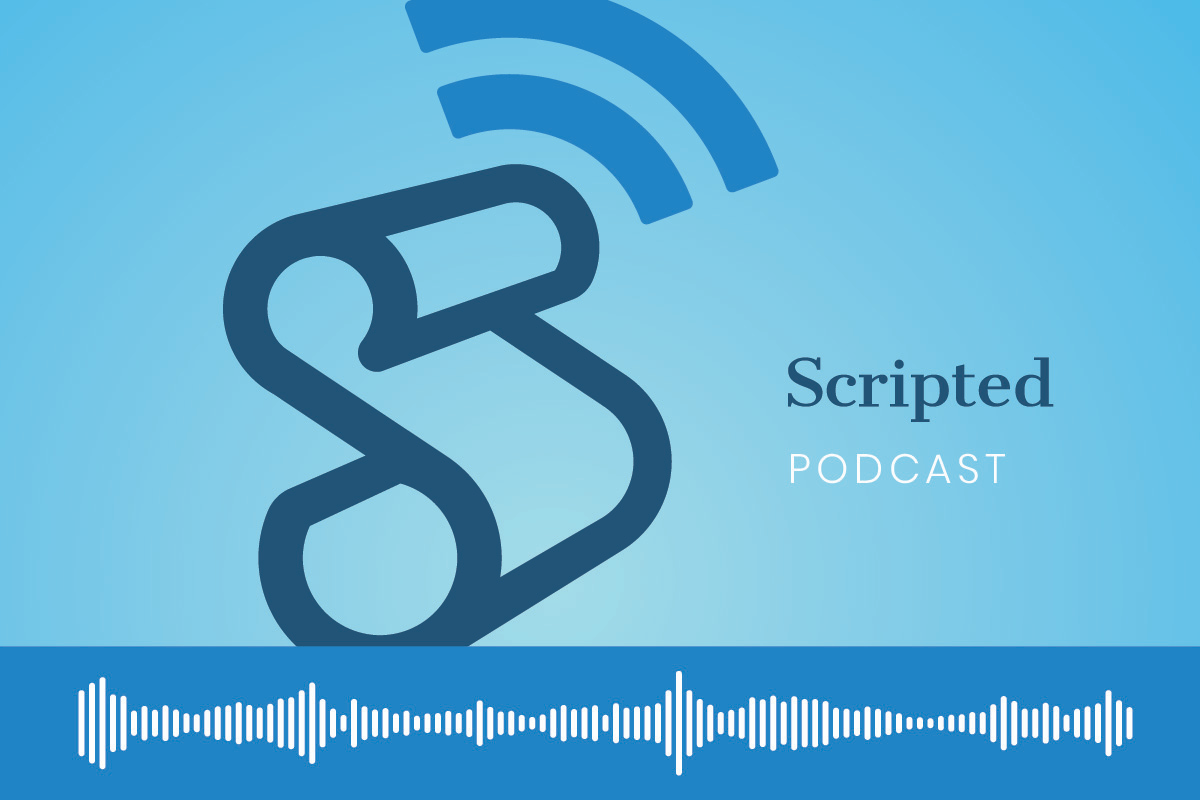 The Scripted Podcast is a show created for content marketers and content writers featuring real Scripted writers. We'll talk about best practices in content and SEO, our favorite marketing tools, how to find and hire writers, and all the fun and misadventure that comes with being a professional freelance writer.
In the 3rd and final episode of our Press Releases Series, we sit down with Michelle St. Angelo, Vice President of National Public Relations at Allied Global Marketing. Michelle and Gregory talk about press release distribution; things to avoid and some best practices.
Episode Transcript
Gregory:
Hey listeners, thanks for tuning into another episode of the Scripted podcast! Today we're going to be wrapping up all things press release related, and specifically focusing on the things you should be avoiding when it comes to press release distribution, as well as the general best practices that come along with that.

So, without further ado, let's resume our recording with Michelle St. Angelo. 
Gregory:

What are some of the top mistakes that you're seeing people make when it comes to distribution? There's a lot of moving parts here. What is your take on that?

Michelle St. Angelo:

Yeah, I mean, I think the biggest mistake is. Again, just evaluating the press release in a particularly misguided marketing KPI, which is just what we were talking about, right? So innocently overestimating the amount of coverage or transaction capability you're going to get from a release. I think that's the biggest mistake most people make, so I have a lot of clients that will send a press release and we'll send a press release and let's say get, you know, we just sent one for a client that got, you know, like 87 different outlets picked it up, which is pretty healthy, right? And we can look and see how's that compared to your competitors? How does that compare to other things? So I think you really have to start to look at how your press releases are performing as compared to previous releases of yours . The last one you sent out got 67 outlets to pick it up, and hey, this one did better, right? So really evaluate that, rather than say well how many sales did I get off of those? You know the outlets that picked up, so I think that's one of the biggest mistakes.
There's also simple mistakes, like tricks you can do in the distribution that might get you caught in spam versus getting actually to the journalist's inbox so he or she can decide whether or not they actually want to cover you. Uhm, so those are simple things. Using a syndicate service like I talked about is a great way to avoid that mistake. Another great way to avoid that mistake is to personalize your emails and maybe use more of a mail merge function rather than a mass BCC of hundreds of email addresses in outlook. 
And then also, sometimes from the agency perspective, we sometimes send our press releases through like a Mailchimp or a Constant Contact. That also helps us manage 'cause one great thing that you can tell from using those services is what media opened it, who deleted it, who picked it up so that when you're doing your follow-up targeted pitches, you can be sure that so and so at outlet XYZ actually read your press release and it's a better way to follow up and see if you could convert that coverage. 
Gregory:
Okay, so one thing that you did touch on just briefly, that you  kind of hinted at. What is the SEO value in press releases or PR in general?
Michelle St. Angelo:
I actually think that that's one of the greatest values of press releases and PR in general. So, as we were talking about SEO, it's a great way to measure awareness. So outside of just say the adding up all the circulations of all the outlets that you were earned coverage in, I think especially when you go with a syndication service we notice a huge spike for our clients in, you know just Googling them after that happens if we're being, again, smart with the keywords that we're using and potentially if we have some backlinks or affiliate links within the release. All of that really does help amplify the SEO for clients. 
So, I have had clients intentionally when they know, for example, they might be doing a board meeting, or they may be having an earnings call, and they explicitly and strategically target a press release sent around those times, so that they're getting you know, high traffic to their websites, and then could show all their investors and board, look at all this attention we sort of received around a key period of time. 
Gregory:
OK, so if there's somebody that has no idea what they're doing about press releases. To sum all this up, how could they start right now? What is the first step in actually making this effective, just kind of encapsulating everything we just talked about from getting it written to actually making it to where it's affecting their business? Casting that Nets? Can you sum that up really quickly just to make it pretty? 
Michelle St. Angelo:

Well, I would say look, the first thing you have to do is make sure that your announcement is newsworthy and to understand to whom it is newsworthy, so that would be my first piece of advice. Sit down and think, what do I need to say? And who is my target audience? So an example of that might be, let's say I'm going to an ice cream vendor, right? And I'm coming out with a new flavor, and that flavor is going to be available across the country. That might be something that I want to use a syndicate nationally to get out because the whole country is going to be able to go to whatever shop and purchase this new flavor. 
If I'm an ice cream store and I have a new flavor coming out in three months and it's only going to be available in New York and New Jersey, that changes things quite a bit, right? Maybe it's not ready for a press release 'cause it won't be available. Or if I do send a press release, I probably only want to send it to New York and New Jersey, where my consumers can actually take advantage of that product, right? So it's like sit down, first, decide what you need to say and to whom you need to say it. Then I would start writing and you want to be powerful. In this case, a service like Scripted or other areas where you can use an agency, or a professional to help you craft that message. If SEO is part of your goal, then I invite you to look at the Google trends for the topics that you're talking about. Who is talking about it? What are the other words around it? When people are searching for ice cream, what other terms are they using so you could be strategic about injecting those into the copy of your release? Make sure there's a nice quote. You want to make sure all the assets are present in the release for the media. So there's the information. There's a quote. Perhaps there's an asset to a link to some photos or a video asset where people can actually pull that for their coverage to make it more robust. The boilerplate, like you said before. There's contact information for the PR person in case someone wants an interview or a deeper dive into your story, and then once it's ready to go, that's when you decide OK, am I ready? Do I have a robust database of people who are interested in this that I could send for free? Or do I need to say, amplify my SEO? 
You know, really kick up my awareness and I want you know, I want millions of impressions on this. If you do, that's a great time to enroll in one of the syndication services and my recommendation is to research, you know, look at the top ones, get recommendations from people, price them out, weigh the pros and cons. Work within your budget. There is a syndication service for all budgets, and they're all effective when it comes to you know, leveling out the exposure, or rather amplifying the exposure to get you placed on as many websites as possible, if that's your goal.


Gregory:
Michelle, thank you so much. This has been awesome. That was beautifully said. Not too long at all, so I kind of want to wrap this up. If people were looking to maybe learn more about you, your agency. Obviously you've given a lot of value to this conversation. You did talk about it at the beginning as you introduced yourself, but is there anything that you wanted to direct people to to learn more about you and what you do?

Michelle St. Angelo:

Absolutely, so you can find me on LinkedIn. My name is Michelle St.Angelo. It's St.Hello, you can find me there if you want to talk to me directly and if you are in the field of hospitality, lifestyle, or entertainment, Allied Global Marketing is one of the leading agencies in that space and I will just plug them for a second. 'cause what makes Allied unique is that we're a global company. 22 offices across the globe, but we activate locally, which is really helpful for public relations because, let's say you're a huge company but you need to have a strong presence in Chicago. Well, we actually have people and experts on the ground in Chicago that will say, here's the key media for this particular message, so I would say go ahead and google Allied Global Marketing. Or you can just type in your web browser. It's alliedglobalmarketing.com and you could take a look at us and some of our clients there and what we do. 
Gregory:

Thank you so much Michelle. It's been a pleasure speaking with you.
And to the listeners. This is the part where we typically do a whole recap of everything we've learned. But Michelle did such an amazing job of recapping everything that's really important about press releases and press release distribution, so I hope you enjoyed the episode. Feel free to look over everything that you've learned through the show notes on the website at Scripted.com and thanks for listening. 
I'll see you in the next one where we discuss SEO. We're going to be diving really deep into SEO with an agency owner. It's going to be great and I look forward to seeing you there.
Hire a Scripted writer to write your next press release today and start your 30 Day Free Trial now!
---
Published by
Kevin O'Connor
on Monday, April 27, 2020
in
Email Marketing
,
Marketing Tools
,
Podcasts
,
Press Releases
,
Writing
,
Email Marketing
,
Marketing Tools
,
Podcasts
,
Press Releases
,
Writing
.