The Scripted Podcast: Blog Posts Episode 3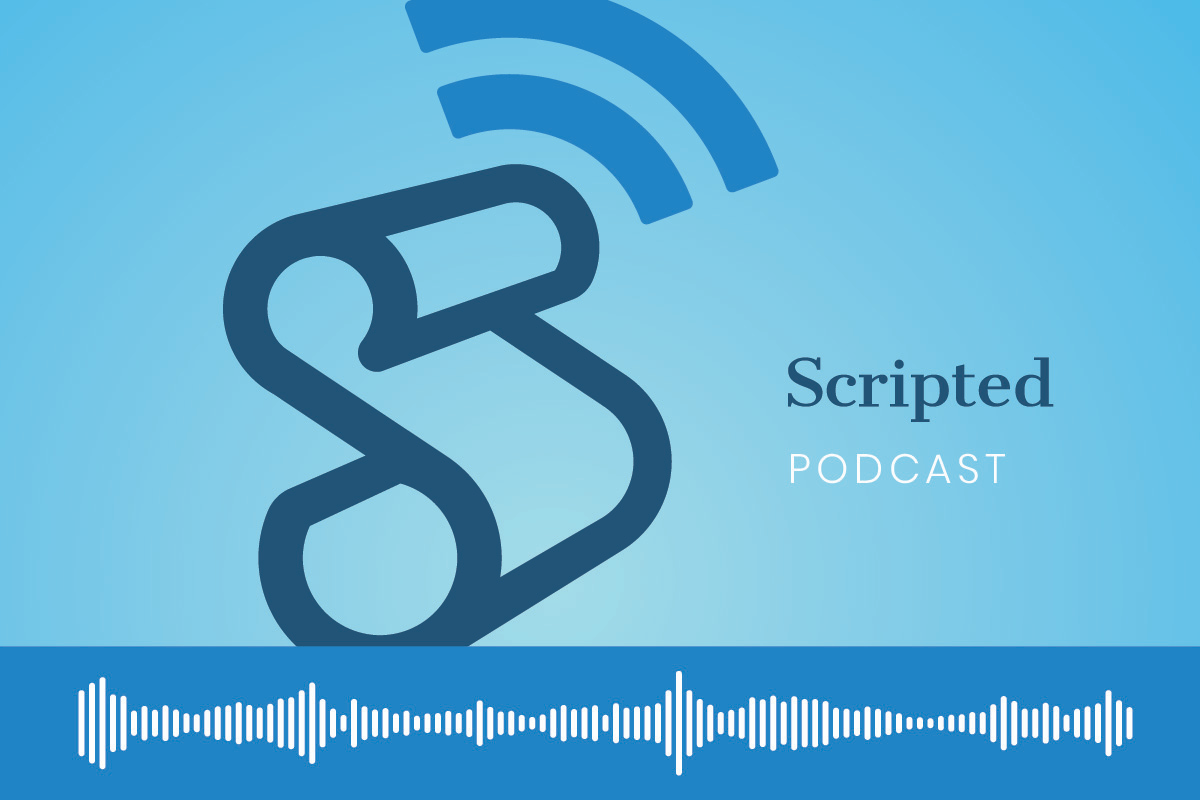 The Scripted Podcast is a show created for content marketers and content writers featuring real Scripted writers. We'll talk about best practices in content and SEO, our favorite marketing tools, how to find and hire writers, and all the fun and misadventure that comes with being a professional freelance writer.
So if you are interested in content marketing to help grow your business or you're a content writer looking to refine your skills and learn from professional, experienced writers then this podcast is for you. 
Episode 3 Transcript
Introducing the Writers
We're going to be talking about software, primarily software that content writers and content marketers need to know to up their game when it comes to SEO best practices in general when producing content. We're going to be joined today by three talented writers that frequent the Scripted platform. Jeremy Mike and Tiffany, all of whom I've spoken to in previous episodes. They write on a huge array of topics between them and have been on the platform for as long as eight years in Mike's case. 
The Interview 
Mike:
Every single thing I write, no matter what I write, I run everything through Hemingway and Grammarly. I know I'm a really good writer, but I mean, I screw up a bunch of time. And it's a good habit to make sure everything is at its best. For those who are unaware, Grammarly is an excellent service. It is the best grammar checker I've seen. Hemingway's a really nice service online that gives you your ranking for grade level. A lot of clients want their grade level between say 8 and 12. Anything higher than that is too high for the average person, and anything lower is a little bit insulting. It also talks about removing passive voice from your vocabulary. So those are my first two tools.

Grammarly sends you these progress reports all the time if you have a subscription to it. And I think since I started using it last year, I've checked over 2,000,000 words on it.

SEO review tools website  - you put content within this one site and it looks set up like a word page and it will give you the the documents SEO score and give you some practical tips of bringing in more keywords, taking out a couple of keywords, and changing the title around for best practices, so that's a very valuable tool that I run my projects through before I send it in before I hit the submit button to make sure it's got the right amount of SEO score that a client would actually enjoy. so those are my my. seoreviewtools.com
Jeremy:

I also use Grammarly and Hemingway. Sometimes I use Hemingway, but I always use Grammarly. Typos are horrible for a writer and it's so hard to find them all. You read through it a couple times and do your proofreading and tweaking and there's always that thing that you'd miss and Grammarly will check it. It will find it when you get blind. When you look at something so often you get, sort of, blind to the project and you'll just look over things.

Mike:

I was sending in a project that I'd worked on. I had provided a couple different revisions for a client and it was an Australian client. I kept using the words "brush fire" instead of "bush fire", and I didn't  even realize that Australia had a different term for that than in America. Which is why Grammarly is so important. When you screw up something like a typo, that's when you really feel kind of bad.

Jeremy:
You want your pieces to have no typos. Something fun you can do with Hemingway is you can search the ranking pieces for your keyword that you're targeting and you can take all the text out of those, and pop each one into Hemingway and see what the grade level score is on that. You may find a theme, you may find "Oh everybody who's writing this keyword that's ranking is writing at a 9th grade level or maybe they wrote it at a 4th or 3rd grade level" and you get surprised and you go, "Oh, wow. I've got to really simplify my language here."

You're writing for humans as well, and Google, for some reason, doesn't like long sentences. It seems like the Google algorithms don't like it, and maybe that's because people don't like it. When you're writing content online, you want it to really be to the point and kind of like writing for journalism or writing for law, you want it to be conveying information the easiest way possible, and that's where Hemingway can help you break up these long sentence if you're not already naturally writing like that, and get rid of passive speech. Also, I would recommend taking a course on called Google trends and Google Analytics - For keyword research. It's not that difficult, these are user friendly platforms. You can probably learn it in a couple hours, how to identify these underutilized keywords. You're writing to rank on Google so you should use Google's analytic tools as well, and really get familiar with that. So I think that Google tools are essential as well.
Tiffany:
Yeah, so for content marketing, content writing, I love SEO Yoast. I love it. I've used it for a really long time, and I'm very WordPress heavy. It gives me a lot of control over a lot of technical SEO aspects. WordPress is a content management system that I really like as far as the basic SEO features they have in it, but if you're trying to optimize, if you're trying to get the best technical SEO you can on a site, I really like SEO Yoast. It gives you so many power tools but it's also really accessible and user friendly to beginners too. There is a lot of stuff that's built in that's very, very straightforward. But you can still use it. Once you go past the basics and I like things that grow with companies.  
Recap:
The essential content marketing tools that we covered in today's episode:

Looking for help with writing your next blog post? Sign up for your 30 Day Free Trial today!
---
Published by
Kevin O'Connor
on Monday, March 16, 2020
in
Email Marketing
,
Marketing Tools
,
Podcasts
,
Writing
,
Drip
,
Email Marketing
,
Lead Capture
,
Mailchimp
,
Marketing Tools
,
Podcasts
,
Writing
.