The Scripted Podcast: Blog Posts Episode 2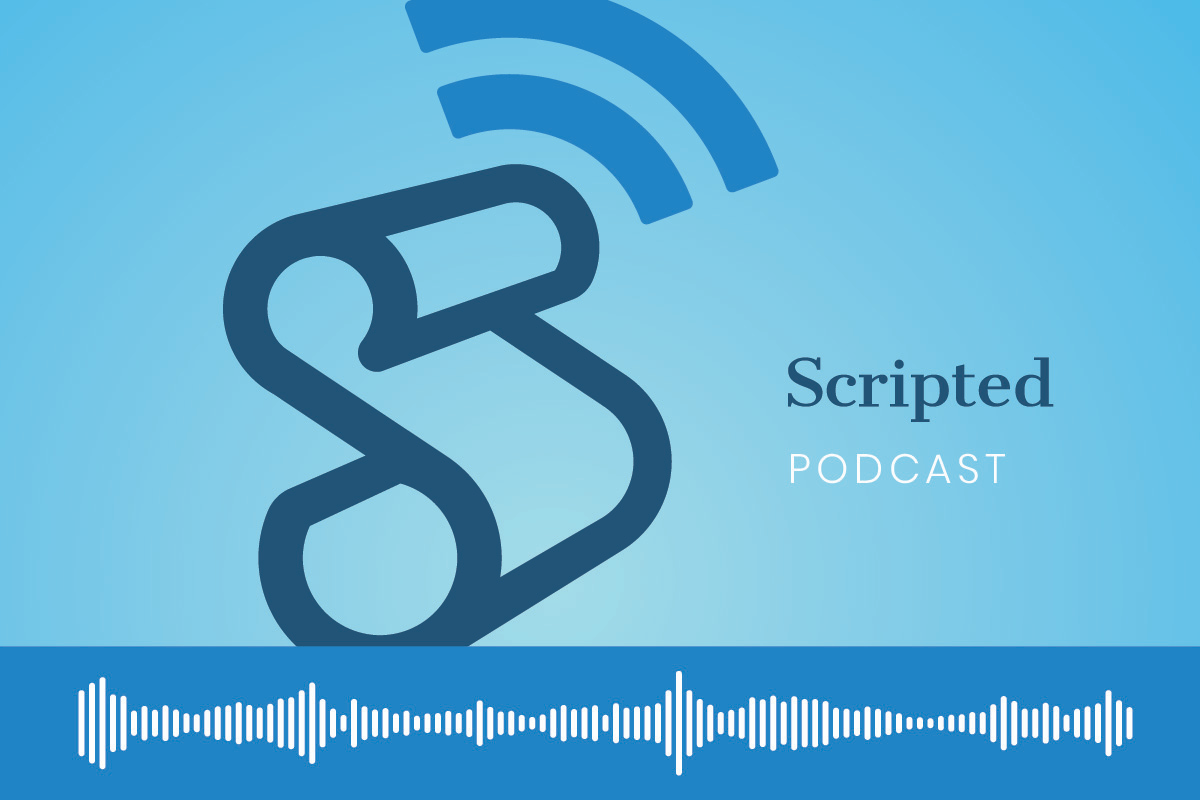 The Scripted Podcast is a show created for content marketers and content writers featuring real Scripted writers. We'll talk about best practices in content and SEO, our favorite marketing tools, how to find and hire writers, and all the fun and misadventure that comes with being a professional freelance writer.
So if you are interested in content marketing to help grow your business or you're a content writer looking to refine your skills and learn from professional, experienced writers then this podcast is for you. 
Episode 2 Transcript:
Introducing the Writers
This is the second episode of The Scripted Podcast in which will be joined by two talented writers from the Scripted platform. The first being Jeremy Hillpot, whom you know if you've listened to the previous episode. But if not, just as a refresher, Jeremy writes content on a wide array of topics, especially on topics of law, investment, technology, biotechnology, environmentalism and more. And he's been on the platform for over 5 years.

We will also be joined by a new writer that frequents the Scripted the platform, Tiffany Garden. Tiffany has 18 years of copywriting, technical writing, and content marketing experience. Her industry and market segment specializations include B2B, B2C, SAAS, cloud computing, consumer technology, and more. She enjoys creating approachable and understandable technology content across all skill levels from the non-IT audience to the high tech crowd. But she especially appreciates anyone who loves the Oxford Comma. When she's not writing Tiffany enjoys creating small business websites, making jewelry and volunteering at an animal shelter.
Introducing the topics in this episode 
How to capture the most leads from your blogs. You have them on your site, but how do you effectively turn that visit into a business opportunity? Whether that be lead forms, popups or exit pops? We will discuss what software is best for these, what is too aggressive in capturing leads, and if a writer signs up for your newsletter? How to best nurture that lead. 
The Interview 
Jeremy:
 One of my first freelance writing jobs about 7 years ago, was I was an online dating ghostwriter. I worked for a covert service. I was one of the writers that would log in on the clients dating account, and I would write the emails for them and get them dates.This was a funny service, very boutique and it was high cost. But one of the things that I did was I wrote blog articles about online dating strategies for our website. 
My boss said, "Look we need our email addresses. We need to grow our email list." So we used a strategy that is very common now, it is to give an email pop with an email request. 
You know when you're reading the blog, and the popup comes up and asks for the email in exchange for the email address? He would give a very, enticing free thing and so one of the things I did was, I wrote this PDF which was how to select attractive photos for online dating and it was 10 tips. It was actually a very valuable piece of information that most of our readers would really want and so they were happy to give us their email addresses. 
I think now people are getting bombarded with these pop ups, and it's really annoying. You could put people off unless you really have something good to give them. If you're going to use an email pop up, give them something really cool, give them an E-book that has valuable information that could expand their business, that could solve their problem. You really need to entice them with that free thing, or maybe it's a free use of your software for a week or just some something that's really exciting.
Tiffany:
I really like having a little lead form or a call to action at the end of the post, that leads to like a lead magnet, which is a piece of content where they need to exchange their email to get access to it, so you have, like, PDF guides, e-books, infographics, basically just a resource that's related to the post. Sometimes with particularly long posts, I've seen a PDF version so it's easier for them to just go and read through that instead of having to go to the blog. 
Pop-ups are a better form now. I use a lot of software since one of the areas I specialize in is SaaS companies. Image software as a service company so the cloud based applications things like that. 
I like MailChimp. It's really good for smaller businesses that don't necessarily need a big expensive lead management platform and it's also very intuitive yeah. They have templates, they have all sorts of things that just kind of guide you into setting up a really good converting lead form. So, like that's really good for beginners. 
I personally like Drip, which is basically for Drip emails, so its behavior triggers, things like that. I can get really, really specific on segmenting. I really like setting up systems, so that I can scale for myself and for my clients. So I set up really specific flows because the platform automatically sorts them into their segments and delivers customized content based on their interest, based on the behavior they take. So it's really good for scalable systems or just like automating some of the processes involved in content marketing. 
Recap:

We discussed that it's always great to include a call to action at the end of a post, but it's important to make it truly valuable to make it worth peoples energy to give you their email

Popups are also more effective than they used to be, so it doesn't hurt to give those to try as well. 
In regards to software that you can try out now:
MailChimp - It's highly intuitive and it's great for small businesses just starting out. 
Drip - which is great when you've captured emails. It's great for segmenting scaling and automating email drip campaigns. 
In the next episode…
We will be discussing the best tools for content marketers, and content writers to use when producing quality content. We will cover tools that help writers write better, like Grammarly and Hemingway, but also talk about tools that are geared more towards SEO, such as AHrefs in SEMrush. 
Hire Jeremy H. to write for your company.
Hire Tiffany G. to write for your company.
Looking for help with writing your next blog post? Sign up for your 30 Day Free Trial today!
---
Published by
Kevin O'Connor
on Monday, March 9, 2020
in
Email Marketing
,
Marketing Tools
,
Podcasts
,
Writing
,
Drip
,
Email Marketing
,
Lead Capture
,
Mailchimp
,
Marketing Tools
,
Podcasts
,
Writing
.