So You Want to Hire a Ghostwriter?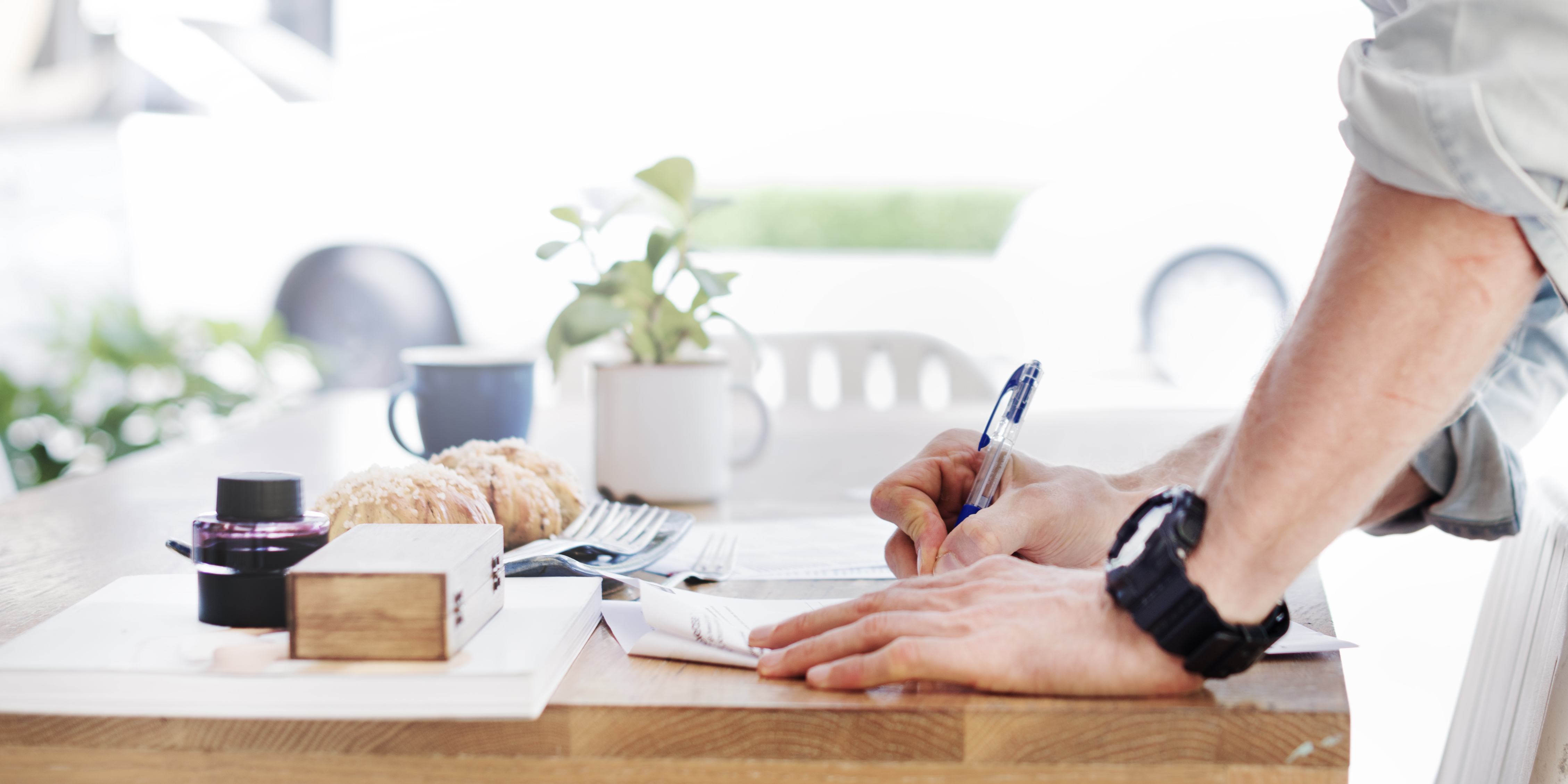 You want to hire a ghostwriter, but where do you begin? Since this is what we do, we thought we could pass on some valuable advice on the how, why, and what-have-yous of the ghostwriter and client relationship. Hiring a ghostwriter is a great way to take advantage of someone else's professional writing skills and talent in order to produce an awesome project. Whether you're hiring a writer to help you with a book, a white paper or a simple blog post, it doesn't have to be a painful process. With a little information about how the process works, you can make sure to find a great ghostwriter to work with and to ensure that you are happy with the outcome.
Why Use a Ghostwriter
People hire ghostwriters for a lot of different reasons. Maybe you hate writing or just don't think you're any good at it. Maybe you need ongoing content or a big project finished and you simply don't have the time to work on it. Or maybe you just want to make sure you are publishing material written by an expert. Regardless of your specific reasons, you should know what you're getting yourself into when you decide to use a ghostwriter. People like to work with ghostwriters because it can help you organize your thoughts and be as involved as you like in the process without having to worry about the actual writing.
How It Works
Usually, once you have tracked down a writer, you will set up initial contact with them in person, on the phone or online. This is important to see whether you like each other and for both parties to get a sense of the project and how the process works. After that, you can agree on the terms of the project, rates and anything else you may have discussed. It's important for both parties to be on board with the schedule, deadlines, rates and so on before getting started. For simpler projects, this might be as easy as choosing a writer with good writing samples and experience writing in your industry.
Delivery
A good ghostwriter should deliver a complete, polished, publishable project by the agreed upon date. You might have agreed to allow for a round or two of revisions, in which case you can offer feedback and direction if the piece needs to be tailored in a certain way. Obviously, a ghostwriter should try their hardest to get the initial draft as close to a finished product as possible, but there are always instances where a client can offer helpful feedback. Of course, a ghostwriter's worst nightmare is to be asked to completely rewrite a project -- this is a big waste of everyone's time! That's why it's helpful to set out clear guidelines and direction before having a writer get started on the work.
Chances are, ghostwriters are working on multiple projects at once, so it's unrealistic to expect them to turn around work overnight or on a super tight deadline -- unless you have agreed upon those terms and they are being compensated for the rush order.
Communication
Communication is an important part of the ghostwriting process and both parties should feel free to get in touch with questions or to ask for updates, especially regarding larger projects. Having an open line of communication can help reduce the chance of misunderstandings along the way. It's important to always communicate in a polite and professional manner and to expect the same from your writer. It should be a mutually respectful relationship.
A big part of finding and hiring a good ghostwriter is finding someone whose work you like and who has a working style compatible with yours. Some writers will want a lot of details and help with outlining a project while others will be offended if you tamper with their writing process. There are all kinds of writers out there, so as long as you have a little patience and knowledge of the process, you shouldn't have any trouble hiring ghostwriters who work for you.