7 Celebrities You Didn't Know Used Ghostwriters

Ghostwriting has a long and illustrious history, with some of the most famous artists, authors, and politicians employing ghostwriters to achieve fame and fortune and persuade the masses.
Ghostwriting has proven to be effective and continues to be beneficial for both parties involved in the process. Since many are unfamiliar with just how widespread this practice is, here are eight great examples of ghostwriting to give you an idea of why this practice is so common.
Harry Houdini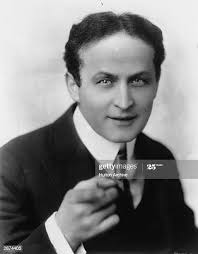 Ghostwriting is perhaps as old as the written word. In the 19th century, Harry Houdini, the famous illusionist and escape artist, worked with H.P. Lovecraft, an author who was already making his name exploring the supernatural and bounds of reality with his science-fiction work. The two were a natural fit.
Lovecraft was already a regular contributor to the magazine Weird Tales, founded by J.C. Henneberger. Henneberger approached Lovecraft about writing stories marketed as "true" tales from Houdini. The first piece entitled "Imprisoned with the Pharaohs" led to Houdini not only falling in love with Lovecraft's work but also specifically requesting him to produce more ghostwritten content. In fact, a recently found ghostwritten tale for Houdini, entitled "The Cancer of Superstition," auctioned for big money.
Elton John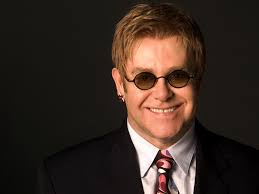 Ghostwriting is not just for the literary world but also has a long tradition in music. Elton John is perhaps one of the best examples. Not only has Bernie Taupin ghostwritten the lyrics to the majority of Elton John's songs, but the two have an open working artistic relationship that continues to this day.
Taupin has always crafted his lyrics around Elton John's music, including famous songs like "Tiny Dancer," "Candle in the Wind," and "Rocket Man." The collaboration proves that even someone like Elton John, who possessed the flair of a showman and incredible musical abilities, only reached his full potential through his ghostwriter Taupin's lyrical talents.
Here are some staggering facts bout the partnership:
Barack Obama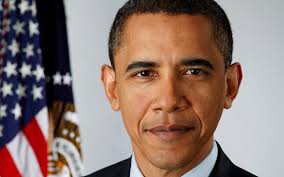 Just about every major modern politician has a speechwriter who helps craft their vision and persuade the public. Obama, known for his rhetorical skills, is no different. Obama's first notable partnership was with Jonathan Favreau, who Obama described as his "mind reader." Once Obama won the presidency, he bumped Favreau up to a White House staff member as the director of speech writing. Although Favreau left his position in 2013 to pursue other opportunities, there is no doubt that Obama and just about every modern politician owes a lot to the ghostwriters behind the political oratory we know and relate to every day.
V. C. Andrews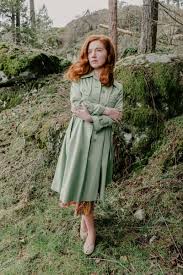 V. C. Andrews is best known for her writing for teens featuring taboo family themes. Andrews was just beginning to build a true writing empire when she passed away at 63 due to breast cancer in the 1980s. Andrews' family then hired Andrew Neiderman to continue the series under her name, which led him to give up his career as a high school English teacher and take on the project.
In fact, the last book of her series -- the "Garden of Shadows," was finished by Neidermann and became the book that brought V. C. Andrews' name into the mainstream. Neidermann still continues to write under the name of V. C. Andrews and proves that ghostwriting is extremely useful for authors even after they pass away. Neidermann has published over 100 books, including a few under his own name, such as "The Devil's Advocate," which eventually became a movie starring Keanu Reeves and Al Pacino. Teen books seem to have a long history of being ghostwritten, including the teen horror series "Goosebumps," the teenage drama books "Sweet Valley High," and the mystery series "Nancy Drew." Many of the books featured multiple writers as each series progressed, and shows how ghostwriting also allows a series to capitalize on its popularity by producing more books than would otherwise be possible.
John F. Kennedy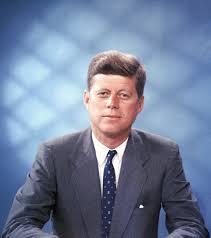 The future President of the United States increased his public profile with the publication of his book "Profiles in Courage" in 1956. This noble, engaging book profiled selfless acts by a host of United States senators - including John Quincy Adams, Daniel Webster, and Sam Houston.
The book became a bestseller and earned the Pulitzer Prize for Biography, boosting Kennedy's image with the public at large. However, as the years passed, fabled Kennedy speechwriter Ted Sorenson eventually admitted he ghost-wrote much of the acclaimed book. Sorensen remains one of the most celebrated presidential speechwriters of all time.
Nicole "Snooki" Polizzi
Many of you will remember the MTV hit "Jersey Shore" (if you tried to forget it, we totally understand). Nicole "Snooki" Polizzi earned the title of breakout star of the reality show as the Garden State-set program took its place among television's true phenomenons.
Snooki's next step after the "Jersey Shore" stardom? Move into the writing field - and she did just that with 2011's "A Shore Thing," set on the same beaches and boardwalks where she earned her fame. Following a pint-sized protagonist during her Shore adventures, "A Shore Thing" may have been true to Snooki's life - but the writing is mostly the work of ghostwriter Valerie Frankel.
Hilary Duff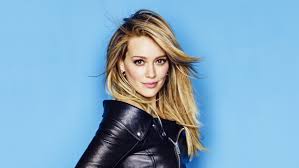 Go ahead, start singing the "Lizzie McGuire" theme song. Hilary Duff hopped on the "Young Adult" fiction craze at the height of her popularity in 2011 with her book "Elixir." Following the young photojournalist "Clea Raymond" and her search for her father, "Elixir was successful enough to spawn a nine-book series. While Duff claimed creation of the book's plot and characters, the writing came courtesy of a ghostwriter - Elise Allen.
Even Rappers Have Ghostwriters
Rap has become notorious for ghostwriting. Eazy-E's "Boyz-N-the-Hood" was actually written by Ice Cube. Nas wrote Will Smith's "Gettin Jiggy Wit It," while Dr. Dre had Jay Z write "Still D.R.E." Ghostwriters have even received accolades, such as Sauce Money winning a Grammy for ghostwriting P. Diddy's rap epic for Biggie Smalls, "I'll Be Missing You." Even until the present day, the list goes on with feuds even starting over ghostwriting claims, such as Meek Mill claiming Drake had ghostwriters produce his lyrics.
Some rappers are open about ghostwriting contributions, while others either want to keep it a secret or deny the accusations outright. The bottom line? Ghostwriters penned some of the best rap songs of all time.
Why Hiring Ghostwriters Makes Sense
There are literally countless reasons to be a ghostwriter and for using ghostwriters. Becoming a ghostwriter often involves first starting with freelance writing, networking with contacts in the industry you want to work for, and then building a name for yourself with clients. However, the benefits are obvious. Ghostwriting often provides a lucrative source of income, an opportunity to write on interesting topics, and even a chance to achieve a measure of fame for those who become well-known ghostwriters.
Many celebrities seek ghostwriters because they have the name recognition and the story to tell but don't know exactly how to tell it. Others need content produced quickly and hiring a team of ghostwriters is the fastest way to produce quality writing in the shortest amount of time possible. Some, including famous content marketers, have a valuable brand to promote but either don't have the time to write for that brand or want help expanding the breadth of the brand. There are multiple and overlapping reasons for ghostwriting, but one thing is clear: this tradition isn't going anywhere. As a result, writers should look at ghostwriting as an opportunity, which sometimes leads to positive life-changing events.
How Scripted Can Help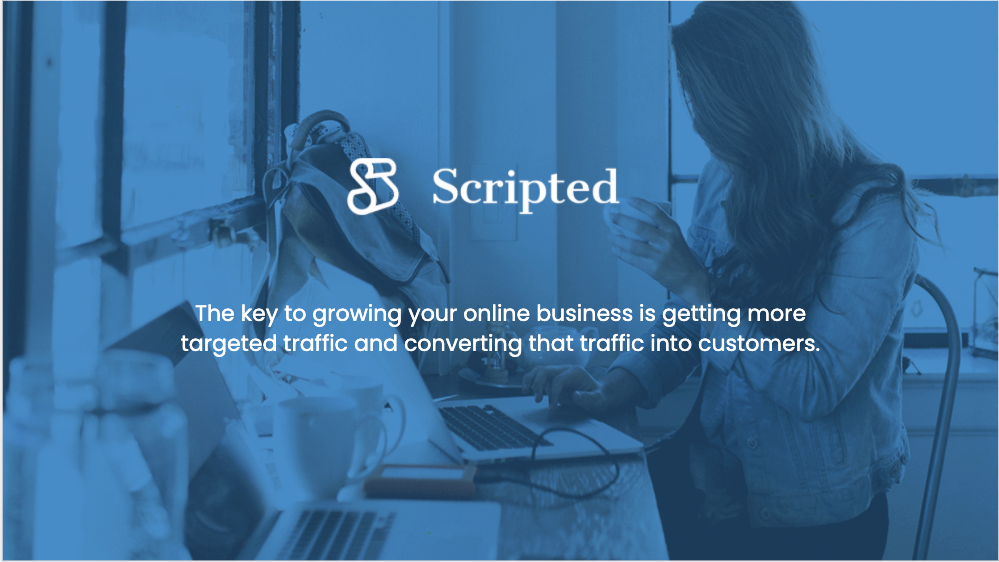 With Scripted, hiring a ghostwriter is easy. Just:
Join Scripted

to gain access to thousands of expert ghostwriters - with your first month always free! It's easy to add experienced ghostwriters to your team and use our powerful platform.

Describe your ghostwriting needs.

Ready with an idea for content that you need written? Create a project. Our platform offers simple tools you can use to describe your project for our professional ghostwriters. You don't have to use every tool - but we recommend it.

Use invite-only projects.

After some time, you might find that you prefer the work of a few specific ghostwriters. At that point, you can configure your projects as "invite-only" and use specific ghostwriters that you particularly like.

Review job proposals.

Ghostwriters will see the project and propose unique ideas. Start one or more proposals that you like the most.

Receive a first draft.

You'll have a draft to review within a week. You can accept it immediately, or request a round of edits. Our in-line review and approve platform makes providing feedback and requesting revisions simple.
---
Published by
Scripted Writers
on Tuesday, June 21, 2016
in
Content Marketing
,
Content Strategy
,
Ghostwriting
,
Working With Writers
,
Barack Obama
,
Elton John
,
Famous Ghostwriters
,
Ghostwriters
,
Harry Houdini
,
Hilary Duff
,
John F Kennedy
,
Snooki
,
Using Ghostwriters
,
V.C. Andrews
.