Hire Ghostwriters For
Your Next Project
Hire the right ghostwriter for your next content project. Scripted has highly-vetted ghostwriters for a wide variety of topics and specialties. Finding the perfect ghostwriter for your needs has never been easier. Start your 30 day free trial today.
Great Content Marketing Requires Great Ghostwriters
How It Works
Join Scripted
Gain access to thousands of expert ghostwriters by joining Scripted. Your first month is always free! Add experienced ghostwriters to your team and use our powerful platform.
Describe Your Ghost Writing Needs
When you're ready with an idea for content that you want written, create a project. The platform offers simple tools that you can use to describe your project for potential ghostwriters. You don't have to use all of the tools, but we recommend it.
Invite-only Projects: Over time, you might find that you prefer the work of a few content writers. At that point, you can configure your projects as "invite-only" and invite specific ghostwriters who have impressed you.
Review Job Proposals
Ghostwriters will see the project and propose their unique ideas. Start one or more job proposals that you like most.
Receive First Draft
Within a week you'll have a draft to review. You can accept it immediately or request a round of edits. Scripted's in-line review and approve platform makes providing feedback and requesting revisions simple.
100% Satisfaction Guarantee
If you don't love it, you don't pay for it. Period.
Power your marketing with great writing.

– Start your 30-day free trial today!
GET STARTED
Browse Top Ghostwriters
Search top ghostwriters to write high-quality newsletters for your business. As a Scripted member, you will be able to reach out to writers directly, negotiate price, and start short or long-term assignments with ease.
Last online about 11 hours
Kirk P. is a freelance writer who specializes in creative, click-worthy content for businesses in various verticals, including digital marketing, technology, retail, health care, and lifestyle and travel. Kirk's work has appeared on Travelocity, Ziff Davis, StubHub, and more. His talents include SEO-optimized copy, blog posts, website pages, press releases, product descriptions, email newsletters, and Tweets and Facebook posts.
Customer Ratings:
Ann Arbor, Michigan, United States •
I have 15 years of experience as a health, medical, and wellness writer. I was the lead writer for a hospital for nearly a decade before beginning my freelance career. I focus exclusively on health and medical clients because I have a thorough understanding of the industry and a passion for all things health. I specialize in blog posts, website copy, feature articles, and marketing content. I graduated with honors from a top-rated journalism school, so things like grammar, style, and consistency are extremely important to me. But, I also have years of experience specifically writing for health, medical, and wellness clients, so I know the field. Health is my interest and my specialty. General writers who cover any topic won't know your area of expertise like I do. I have the knowledge and ability to create the best copy for yo...
Customer Ratings:
Sacramento, California, United States •
Last online 22 minutes
Emily is a Sacramento, California-based writer who has been producing high-quality content and web copy since 2013. Her primary expertise and writing interests are in the lifestyle, health, and wellness industry; food culture; and art and design fields, yet she is skilled at content creation for a range of subjects and loves delving into research to produce original, compelling work. With nine years of writing experience to her name, Emily is a seasoned writer committed to creating projects that offer value and an enjoyable reading experience.
Customer Ratings: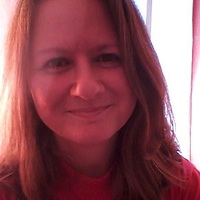 Vancouver, British Columbia, Canada •
Last online 28 minutes
Catherine Lovering is a freelance writer with bylines on Healthline, Interest.com, IvyExec.com, and Paste. Her areas of expertise include health, consumer information, personal finance, legal marketing, small business, individual and corporate taxation, insurance, Canadian tax law, Canadian consumer finance, digital marketing, content marketing, fitness, and public policy. She holds an LLB (JD) from the University of Victoria.
Customer Ratings: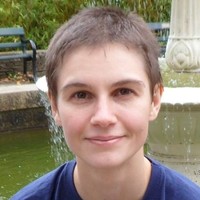 Sheffield, England, United Kingdom •
Hannah is a professional content writer from the United Kingdom. Since 2011, she has been helping businesses market themselves online by producing high-quality, engaging, and informative content. With a Bachelor's degree in Natural Sciences and a Master's in Physics, Hannah specializes in writing about health, science and technology topics. Contact her for high quality content.
Customer Ratings:
Frequently Asked Questions About Hiring Ghostwriters
Digital marketing is critical to business success these days. You have to publish quality content on a regular basis so your audience has new material to engage with. But quality content requires a writer who knows how to create content that stands out in the sea of online information. Most companies don't have skilled digital content creators on staff, so the simplest solution is to hire a ghostwriter. Ghostwriters can manage all of your business or personal brand-building content and save you time and money in the process.
The cost of hiring a ghost writer depends on two things: the quality of writing you need and the amount you can afford to spend. Do you need a writer with deep subject matter expertise? Or are you looking for more general writing skills around a variety of content topics? According to Sprout Social, you can find a writer in the $25 to $150 range for one short- to medium-length article. It's fair to expect that ghost writers with more experience, knowledge and skills will charge in the upper range or higher.
When hiring a ghost writer, make sure you know what you are looking for from the outset. Clearly define your project goals, including the scope of your project, timelines, how often you will need content, length/format of content, brand tone/voice, style guide, etc. Write this out like you would a job posting.
If you're ready to start looking for a ghost writer, there are several options to help you find one.
Ask around. Tapping into your staff and your network of business associates for recommendations and referrals.
Conduct independent searches. Search online for 'ghost writers for hire.' This gives you access to writers who work independently and can provide their rates, availability, etc.
Use content platforms. Content platforms are helpful because they allow you to tap into a pool of high-quality, pre-vetted writers across a variety of industries. The best platforms also help manage the entire writing process, which is helpful if you don't have the bandwidth to oversee it every step of the way.
When hiring a ghost writer, try to assess their techincal writing skills, writing background, subject matter knowledge or industry experience, voice/tone, ability to meet deadlines, rates, and availability.
Browse Top Ghostwriters By Industry
Search top ghostwriters to write high-quality content for the newsletter industry. As a Scripted member you will be able to reach out to them directly, negotiate price, and start short or long-term assignments with ease.
Connect With the World's Top Ghostwriters for Hire
Scripted has high standards for everyone joining our team. Ghostwriters for hire must show exceptional skills in areas like grammar, word choice, research, and creative thinking. We only accept 2% of our applicants, so you know that you will get work from a professional with years of ghostwriting experience.
Our ghostwriters need more than great writing skills. We expect them to contribute to our creative team by pitching ideas to clients, following strict style guides, accepting feedback graciously, and meeting tight deadlines. Getting accepted as a Scripted writer isn't enough. Our ghostwriters for hire commit to high standards every day.
How to Hire a Ghostwriter on Scripted
Become a Scripted member so you can enjoy the benefits of interesting, actionable content from our top ghostwriters. The Scripted platform makes it easy for you to find writers that match your project's needs.
We want you to have options that lead to a great match between you and your ghostwriter. You can find content developers on the Scripted platform by:
Accepting pitches from our ghostwriters for hire.
Browsing writer profiles and writing samples.
Inviting ghostwriters to pitch ideas.
Assigning work directly to the ghostwriters who stand out to you.
Scripted gives you complete control over who works on your projects. Many of our members develop long-term working relationships with a few ghostwriters who exceed their expectations. Other Scripted members like to choose a different ghostwriter for each job. There isn't a right or wrong option, so Scripted's platform gives you the flexibility to choose the path you like better.
Our managers and editors have done the hard work of reviewing applications and selecting the best ghostwriters. Now, you can tap into their skills to make all of your content campaigns more successful.
Types of Ghostwriters for Hire
Scripted's team of ghostwriters has diverse backgrounds that suit a variety of content development projects. Of course, you want to hire someone with the right experience for the type of content you need for your campaigns.
Scripted helps you find the right ghostwriter for each job by introducing you to professionals with experience working as:
Advertising copywriters
Bloggers
Brand journalists
Lead generation writers
Press release writers
Video script writers
SEO experts
Social media influencers
Technical writers
We have an extensive network of ghostwriters, so we know someone who will fit your project's needs perfectly.
Ready to browse ghostwriters for hire?

– Start your 30-day free trial today!
GET STARTED
How to Build a Relationship with a Ghostwriter
Scripted values the relationships that we have with our talented, hard-working ghostwriters. We love our Scripted members, but we know that we need members and writers to thrive.
Without our ghostwriters, everything falls apart! That's why we help them choose projects and clients that will keep them interested while growing their careers.
Making yourself a great Scripted member often means that you can attract proposals from our top ghostwriters for hire. We find that members can become more appealing to writers by:
Giving impressive writers impressive reviews.
Finalizing projects as soon as possible instead of waiting for the platform to finalize automatically, which delays pay to our writers.
Tipping ghostwriters when they impress you with amazing content that helps your business succeed.
Giving ghostwriters useful information so they can craft pitches that match your needs.
Building relationships with the ghostwriters who impress you instead of hiring one at a time.
Scripted's thriving community of content writers and clients creates mutual benefits. Join our community to see how it can benefit you, too!
These Great Companies Love Scripted Ghostwriters
Ghostwriting Catered to You
Benefits
What Scripted Ghostwriters Can Do For You
Collaborate with Real People
Scripted is a marketplace for writers, not robots. You'll communicate directly with your writer to execute your vision. When you find a writer you love working with, add them to your favorites to start building your bullpen.
Get the Best Content
Thanks to Scripted's rigorous vetting process, only 2% of applicants become Scripted writers. You'll find experts in every industry to write informed content. That's why every order comes with a satisfaction guarantee. Only pay for what you love!
Utilize Powerful Tools
Scripted's intuitive content management tools provide your all-in-one writing solution. Organize, scrutinize, and analyze your entire content operation right from Scripted.com!
Hire a ghostwriter and start saving money on in-house staffing and PPC.

– Start your 30-day free trial today!
GET STARTED
Can Ghostwriters Help Me Rank on Google?
Yes! Yes! Yes! Publishing useful, optimized content gives you a reliable way to improve your Google ranking. Your website benefits from using professional ghostwriters for hire because Google rewards websites that:
Publish informational blog posts often.
Link to authoritative sites.
Get shared on social media platforms.
Scripted has thousands of ghostwriters for hire who know how to write content that gets ranked on Google's first page of results. They do this by writing:
100% original blog posts that your audience wants to read and share.
Social media posts that promote your website's content.
SEO-optimized website and landing pages that use carefully-chosen keywords that attract search engine crawlers.
Newsletters that engage your audience and identify your brand as an industry leader.
Do you need a more aggressive approach to reaching higher Google rankings? Cruise Control is our data-driven content marketing solution designed to get results. Some perks of Cruise Control include:
A content strategy developed by our team of SEO experts and managers.
An SEO audit that finds ways to optimize your current content.
Keyword research that will attract search engine crawlers to your site.
Publishing strategic content to your site, social media accounts, forums, and leading industry sites.
Content from writers with a proven record of SEO success.
Getting a top Google ranking gives your business an edge over competitors. Few people ever scroll beyond the first page of search results. As your Cruise Control team works on your strategy, you will see your content move closer to the top of Google search results.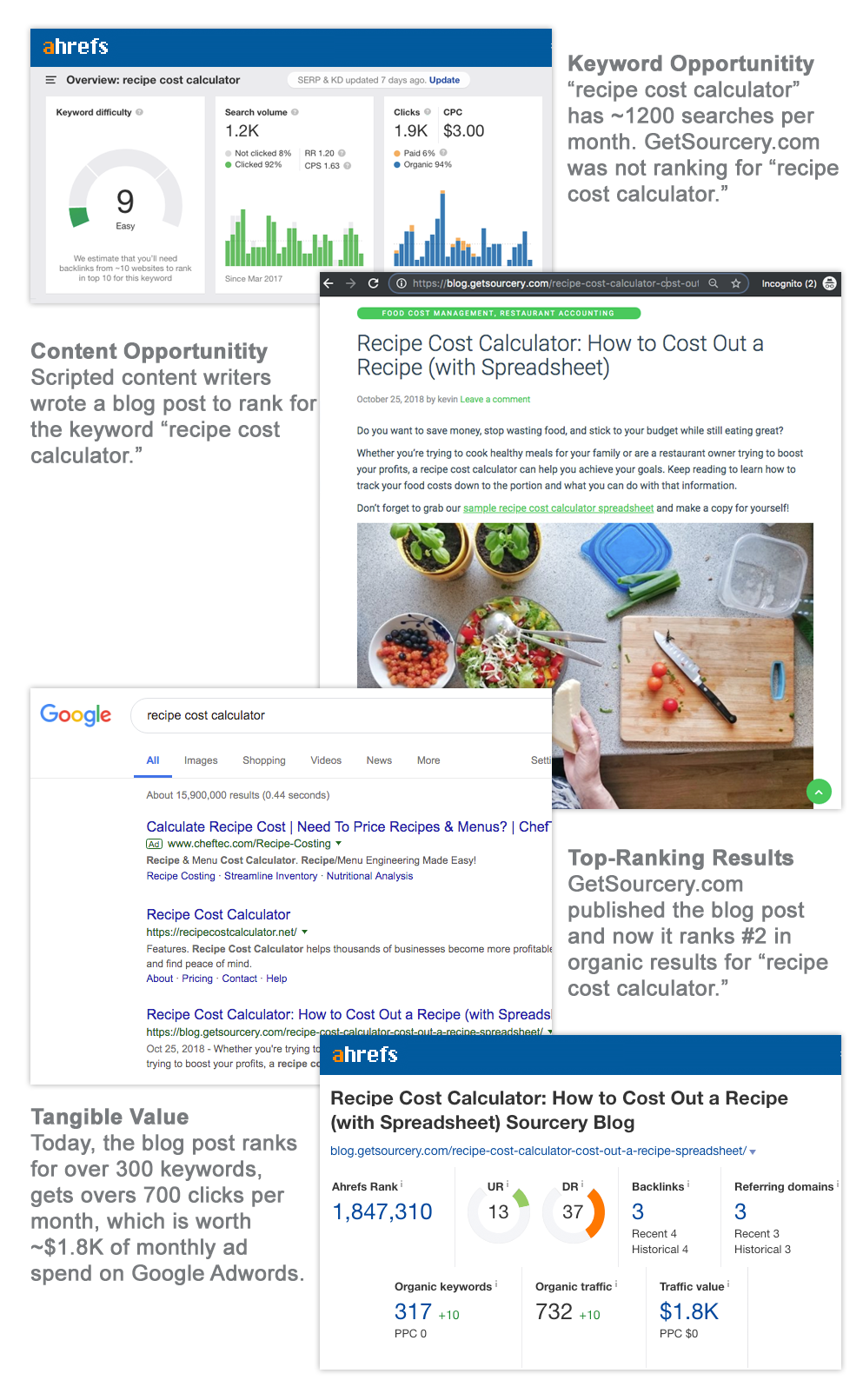 Stop Wasting Time with Mediocre Ghostwriters!
If you have used other content writing sites, you have probably encountered lackluster ghostwriters for hire. They don't put much effort into their work. They miss deadlines. They don't take feedback professionally.
You won't find that nonsense at Scripted because we vet every writer on our platform. They're the best. Many of them have been working with our team for years, so we've seen their talent, skills, and professionalism in action.
Don't waste any more time on writers that don't exceed your expectations!
We can't wait to introduce you to our ghostwriters for hire. You won't believe the difference between amateurs working "side hustles" and professionals devoted to impressing clients and continuously growing their skills.
Start your trial membership with Scripted today. We don't want you to waste more money and time on ghostwriters who don't get spectacular results. Why does our team get such terrific results? Because every member believes in growth and surpassing goals.
Get Started
Try Scripted
Free

for a Month

Your first month is on us.