How Do I Write a Great Product Description?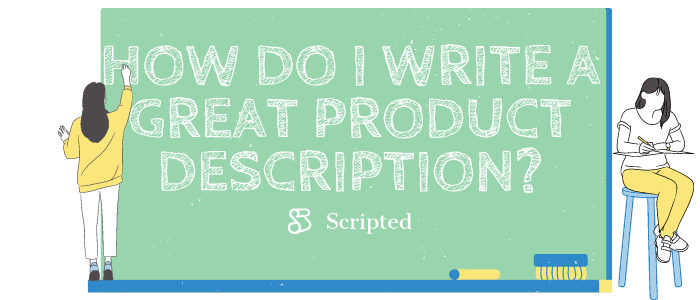 You've done the research and development. You've named your product, developed your brand, designed your packaging, and you're just about ready to launch. What's the last thing you need? A great product description. 
If you have a great product, it can't simply sell itself. You need the right words to articulate who you are, why your product is special, and the values that make it worth buying. That's where a product description comes in. 
Product descriptions are a completely unique type of content. You don't want to be too concise like you would in a social media post or too detailed like you would in a blog post. The right product description will balance technical and approachable, brand content with product-specific information. If you want to write a product description that helps your item fly off the shelves, these writer tips can help. 
Understand Your Audience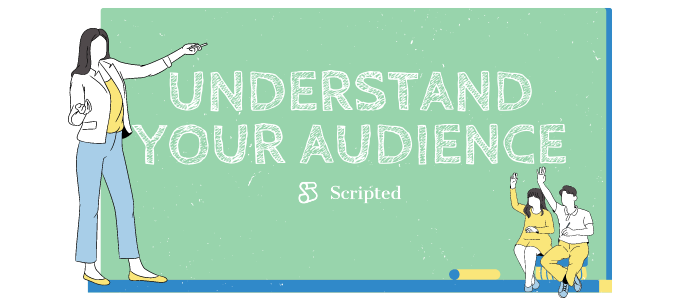 The most important factor in writing an effective product description is understanding your target audience and their needs. Your product was designed for a reason—because it will solve a problem for a specific group of people. That group of people has more than money to offer to your brand. 
With insights about their demographics, preferred communication methods, pain points, and needs, you'll be able to develop messaging that resonates with them on a personal level. You should keep these points in mind when writing a product description. 
When you're writing your product description, put yourself in your audience's shoes. Think about what kinds of information they're interested in, what will push them to make a purchase decision, and the kinds of communication they want to receive. If you're marketing to parents, for example, they're probably concerned about whether your product is safe and kid-friendly. If you're marketing to college students, they're going to be more concerned about appearance and value. 
Know Your Product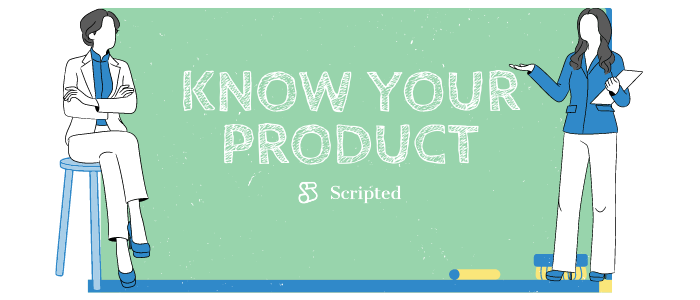 To write an effective product description, you need to speak about your specific product and how it works. You'll want to be clear about any key technical information, such as dimensions, battery or electrical requirements, and options for add-ons. 
Your product description should speak clearly and concisely about your product, and answer questions your audience might have before they ask them. Presenting all that information upfront, and in plain English, makes it easier for consumers to make a purchase.
Online shoppers have notoriously short attention spans, and if they can't easily find the information they're looking for, they're more likely to click away to a competitor. Few shoppers take the time to ask a question and do additional research before placing an order. 
Speak About What Makes You Unique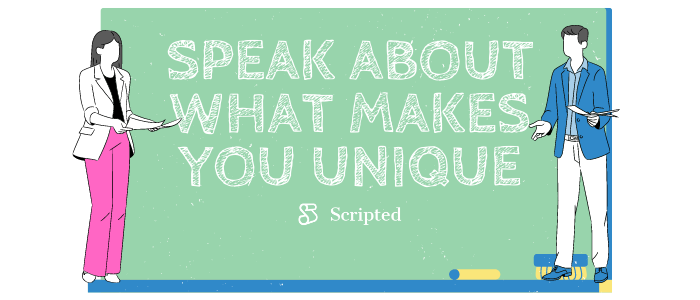 The nature of eCommerce and today's retail environment means that every product has competition. In order to stand out in a competitive landscape, you need to carefully consider your unique selling points. Do you use specific materials? Are you American-made? Is your product easier to use than your competitors? Do you have more variety in colors, patterns, or other variables? 
Some products have steep competition, and a well-written product description can make or break in positioning your product to the right consumer. For example, let's pretend you sell sunglasses.
There are thousands of sunglass brands, and each one has its own pros and cons. Are you trying to be the cheapest? Are you made locally? Are your sunglasses made of more durable materials? Do they come in kids' sizes or in fun patterns and colors? Do they have a lifetime warranty? These are the factors that make your sunglasses different from the millions of other pairs out there, and they're also the deciding factors that will help your audience make a purchase. 
It's not enough to simply list these attributes. Your product description does double-duty as a method to deliver key information and as a sales piece. You need to infuse your brand's unique voice and tone.
Are you a high-end brand aiming to appeal to a luxury consumer? Are you an approachable and relaxed brand looking to appeal to a youthful consumer? These factors help inform your tone, and the way you write can help sell your product just as much as the facts about your product. 
Make It Digestible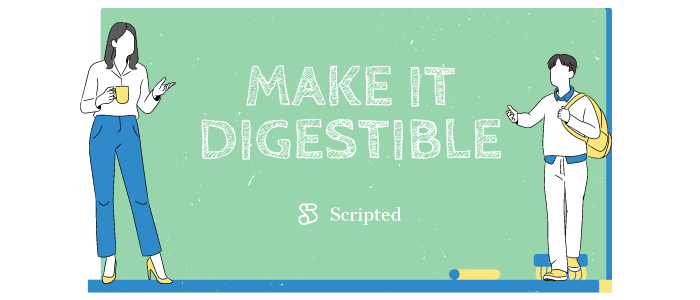 For product descriptions, it's key to be concise. You need to convey as much critical information as possible, infuse your brand's unique selling points, and persuade your audience to make a purchase—all in a few words. Most product descriptions have a few key elements. 
Start with a brief introduction. This can be two or three sentences that quickly summarize what your product is and how it can help your audience. 
Move into key technical aspects. This is where you list information like sizes, colors, and materials—anything that a buyer might be concerned about or looking for in a product. 
Lower on the page, including information about how to use your product. This doesn't have to be a full technical manual, but you should give at least a few steps that show how to effectively put it to use. 
Throughout the description, including information about why your product is the right one for the audience's needs. Weave in a bit of your brand story, and do your best to account for your target audience's specific wants, needs, and expectations. 
Let's go back to the sunglasses example from the previous section. Let's say your sunglasses are made from recycled plastic, are domestically made, and have polarized lenses.
In your product description, you're not going to write a full narrative about how your plastic is sourced, the people who work in your manufacturing facility, and the eye health benefits of polarized lenses. You should include that information in your product description as quick bullet points, and link to more detailed information on your blog. Consumers can read it if they choose. 
Account for Shopping Platform Requirements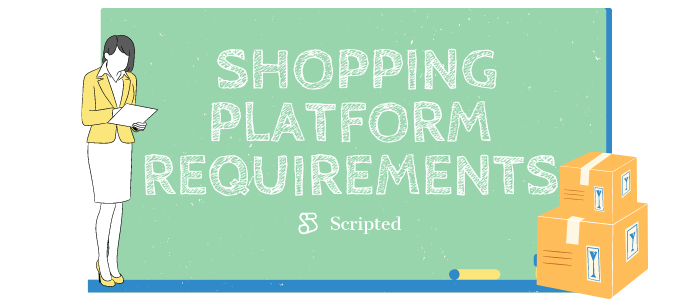 Certain eCommerce platforms have specific requirements for character counts, types of headlines, and information you need to include. This is especially true if you're using a marketplace or distributor like Amazon, Etsy, eBay, or another online platform. You will also want to consider which platforms are a good match for your brand.
While big eCommerce distributors have name recognition and a built-in customer base, you should know they have significant distribution fees and requirements for sellers. On a smaller platform or tool, you'll have more flexibility about what information you can add to your product description, but you'll also need to do a bit more legwork on marketing your product to drive people to your listing.
If your product is going to be sold in physical stores, you'll likely want a distribution-focused product description besides your customer-facing one. This will help you sell your products to retailers just as much as your customers.
If you plan to exclusively sell your product on your company website, you have a bit more liberty with the exact format of your product description. However, keep in mind that online shoppers expect to see product descriptions that follow the same format as larger marketplaces. Even if your content varies, try to follow the basic format of introduction, summary technical points, and slightly more detailed key "how to use" and "why this product" information. 
Getting Product Description Help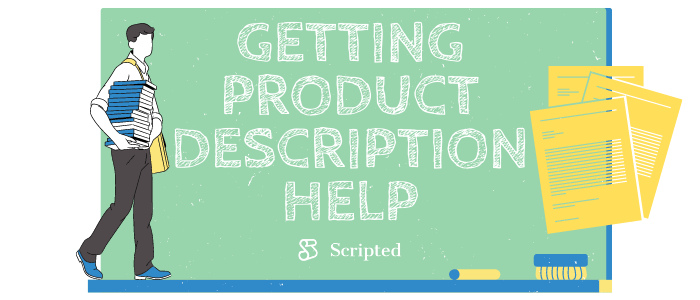 Writing a great product description is challenging. If you own your brand and have devoted time and energy to developing a product, you might simply be too close to it to write a description with your audience in mind. 
In most cases, it makes sense to enlist the help of a professional copywriter to write your product description for you. With just a short content brief that gives some information about your product, a professional writer can take a product description from dry to exciting and from bare-bones to sales-oriented. 
Ready to get started? Learn more about Scripted's product description services and sign up to get started! We're here to help you write a product description that converts window shoppers into dedicated customers.