5 Ways to Win at Wordpress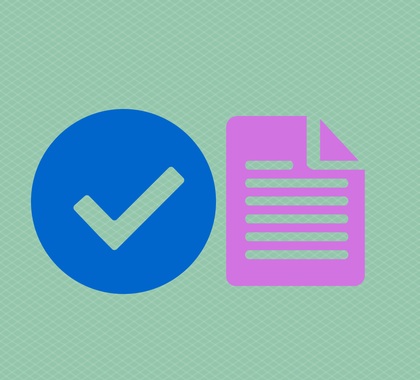 Supplement your writing skills with a WordPress savvy that can't be rivaled
.
You're already an awesome writer, but you need to make sure you don't allow your writing skills to be overshadowed by your unfamiliarity with WordPress. Many publishers and clients now use WordPress as their content management system because it allows writers to quickly and easily organize content and rank posts with the major search engines.
When you're writing for these clients, you need to have at least a basic knowledge of how to navigate the platform to ensure your posts get the views they deserve! Here are five ways any writer can win at WordPress.
Get Familiar with Plugins
SEO plugins will make your life easier. Some can pull relevant data directly from your post to fill in meta tags and keywords with a few clicks. Even though you may need to manually enter some of this data, you'll be able to save time - and a few keystrokes - by mapping data into the relevant fields.
Wordpress All in One SEO Pack
is a popular choice because it optimizes the site for search and is also easy to use.
See Also:
5 WordPress Plugins That Will Make You a Better Freelance Writer
Learn to Format Your Posts Correctly
Formatting your posts correctly is essential for SEO success, and it will also help your readers more easily read what you've written - always a bonus. WordPress has a built-in text editor with drop-down menus so you can highlight text and easily change it to a heading or paragraph. Play around with the text editor tool so you can be confident that you're formatting your posts accurately and publishing content that is easy to read or reference.
Use Paragraphs and Subheadings
You'll find it relatively easy to format your posts when they are broken out into several paragraphs with subheadings. Use paragraphs to chunk your content like you would in a standard article and add subheadings using the Heading 2 or Heading 3 tag to keep everything organized.
Save Your Posts As Drafts
One of the great things about WordPress is that it lets you copy and paste content directly into the post editing field from your favorite word-processing program. (Alternatively, you can type your post directly into the field.) You have several options for publishing your content, including a Draft option, which allows you to save the content for future publishing. The Draft option is a great choice if you think you'd like to edit or add to a post in the near future.
Add Pictures and Videos
Many WordPress themes are designed to accommodate image galleries, videos, and other types of media across the site and within the post. Familiarize yourself with these plugins to upload relevant photos, videos, and audio files.
Make sure you add details about each item in the Description and Alternate Text boxes to maximize your SEO impact. The easiest way to add this type of content to your posts is by uploading all of your media files at one time in the Media Gallery and then capturing the URL of the file. You can add media files using the text editor tool.
Learning the basics of Wordpress can make it easier to to create your own WordPress site or blog, and it will also give you the chance to diversify your skill set as a content writer. Instead of cowering in the face of WordPress, take these five tips to heart today.
To Read More About Blogging, See Below:
How to Find and Use Quality Images in Blog Posts
Writers, Here's 7 Ways to Beef Up Your Blog Posts
Why Hiring Guest Bloggers is a Good Content Strategy