Getting Reviews for Your Book: Pay or Promote?
A Scripted Freelance Writer Writing Sample
Indie publishing has rapidly developed in the age of the internet, but the best practices with self-publishing remains a grey area. How should an indie author go about getting reviews? It's sad to imagine how many stunning, promising authors have laid down their pen after rejection after rejection from major publishing companies. Fortunately with the advent of self-publishing on the web, it's now much easier for writers to present their book to the masses. One of the most pressing questions in self-publishing promotion is whether an author should pay for book reviews or design their own promotions. The answer isn't simple.
90 Percent of Purchases Start With Web-Research
Indie writers suffer a huge disadvantage over traditional published authors: their book isn't guaranteed reviews from reviewers like The New York Times. Indie writers are fighting the same battle for esteem as authors with big publishers, but they don't have connections that get their works to respected authorities. This is why many independent writers opt to pay for book reviews. Research has shown that 90 percent of all consumer purchases start with online research, and since readers can now buy a book off of a book on the same page that they read reviews, there's no doubt consumers want to read about a book before they open it. On top of that, Amazon will include a book in the "You Might Like" and "Also Bought" sections only once it gets about 20 reviews. It's increasingly common for writers pay for others to write these reviews. Indie writers should deep in mind that paying for positive reviews on Amazon is unethical and can get them into trouble, but there is no shame in using legitimate sources for honest paid reviews to get the word out.
Use Your Existing Social Network
Though paying for honest reviews from transparent organizations like Kirkus and Publisher's Weekly isn't unethical, especially for DIY indie writers, there are still writers who swear against it. This doesn't mean, however, that they're condemned to mediocrity hell. A self published book could literally go viral with the right promotion. The great part of social media promotion is that a writer can do it all on their own. It can start out as simply as getting their social media friends, which is an average of 338 people on Facebook, to follow or share a page devoted to their book. Since each of these people will also have 338 friends on average, a good book can get noticed relatively quickly. Never forget the power of please and thank you. Many writers make it a point of asking their readers to go and leave a review on certain websites at the end of their book. While this may seem like it wouldn't garner a mass of attention, each review can get the ball rolling.
The Bottom Line
There really is no black and white when it comes to the indie publishing. Paying reputable sites for reviews is a great way to quickly garner honest comments on a piece, and, once a person's number of reviews hits a certain threshold, Amazon will start doing a bit of promotion for the book on its own. Even for those who do go this route, it's imperative to also pursue personal promotion. Getting people to sit down read a book they may or may not enjoy is a difficult process, and it's important to use every tool at one's disposal to make them take that chance. In the end, neither paid reviews nor self promotion is a bad way to go, and the only real wrong answer may be failing to use a combination of the two.
---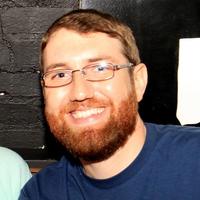 Atlanta, Georgia, United States •
Last online about 2 hours
After writing as a hobby during high school, Curtis transitioned to journalism and professional copywriting. He earned a degree in psychology and another in criminal justice from Augusta University in 2010. He went on to gain an MPA degree and graduate certificate in disaster management. These degrees were research-intensive, and he participated in several out-of-state conferences where he presented original research. This experience helped to craft impeccable investigative and analytical skills. Since that point, he's written everything from legal articles to eBay purchasing guides. Curtis has worked heavily in product descriptions as well. In addition to copywriting, he's handled the social media marketing for RV Four Seasons and Dads That Cook (PBS show). Most recently, he performed social media marketing for "Hillbilly Horror S...
Customer Ratings:
Power your marketing with great writing.

– Start your 30-day free trial today!
GET STARTED
Other content marketing examples from Curtis F