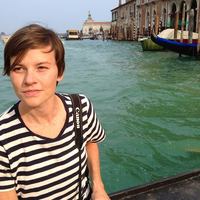 Lee ( Last online about 2 hours
New York, New York, United States
Lee Barbour is an experienced copywriter and journalist with a background in Communications and Social Media. She holds a Master's degree in Writing from Sarah Lawrence College and has done freelance work in social media, marketing, copywriting and content strategy for both startups and Fortune 500 companies. She has also worked with many of the country's top copywriting and editing agencies as a contracted writer, completing a variety of content including whitepapers, eBooks and video scripts. Her work in writing, marketing and technology has led her to jobs in Chicago, San Francisco, Cyprus, Japan and New York and she has over 15 years of experience in effective client communication and wordsmithing.
---
Topics
Looking to
Hire

Other Writers Like Lee (?

Lee ( creates content for these topics. Select a topic to browse other writers on our platform that also write about that topic.