[Webinar Recap] New Age Advertising: How to Succeed In The World of Paid Content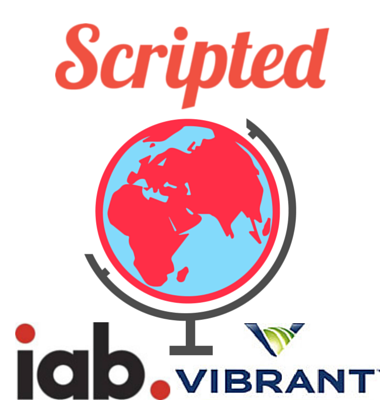 Missed our webinar with Vibrant Media & IAB? Watch the full recap here.


Brands are more invested today than ever before on curating and distributing paid, owned and earned content. This rise in popularity of paid content advertising is a result of a consumer's need for authentic and valuable information. We were thrilled to team up with leaders in this space -- Vibrant media and Interactive Advertising Bureau (IAB) -- to talk more about this changing landscape and the integral role original content plays in it.

On October 16, Helen Mussard (VP of Global Marketing, Vibrant Media), Peter Minnium (Head of Digital Brand Initiatives, IAB) and Ryan Buckley (Scripted.com Co-founder/Head of Partnerships) touched on these key points:

* The rise of paid content in advertising
* Latest research on paid content and consumers by Vibrant Media
* Best practices for written content creation
You can watch the full recap here:
Or view the presentation on SlideShare here:
Want to listen to more webinar recaps? Click the links below:

How to Scale Your Brand's Storytelling
Nobody Views Your Content - Here's How to Fix This
How to Drive Leads By Reorganizing Your Content
Subscribe for the latest in Content Marketing & Freelance Writing!