Scripted.com: Raising The Bar For Quality & Original Content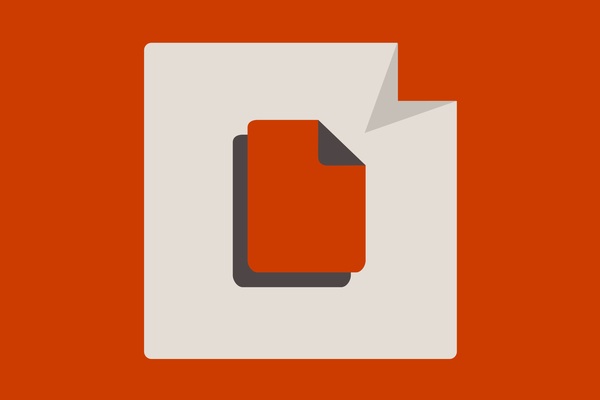 Learn more about our latest updates that will help continue to ensure quality in every piece of content we deliver.
Since 2011,
Scripted.com
has been dedicated to consistently delivering quality written content to thousands of customers. We've been able to do this through our cutting-edge technology and carefully vetted network of thousands of freelance writers. Our customers continue to push us toward manifesting quality in the content we create, and we are excited to respond with the latest updates to our platform. In this release, we have some great new features that will help ensure quality in every piece of content we deliver.
1. Scripted's Copy Editing Layer
We're excited to announce we've officially released our
copy editor feature
. Today, all content written by Scripted Writers will be reviewed by our Scripted Editors before clients receive it. This ensures quality in each piece of work and allows businesses to focus on strategy and storytelling -- leaving the grammar checks to our editors who have been vetted through an automated editing test.
2. Writer & Editor Accountability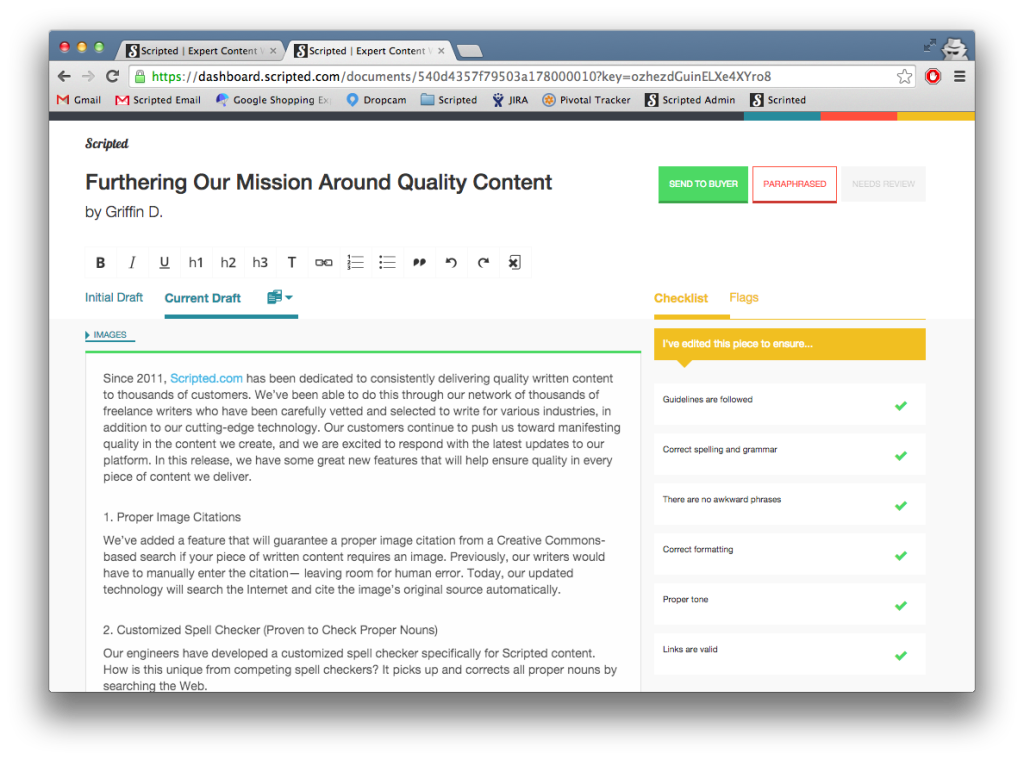 Scripted Editors are given an interactive checklist prior to the editing process which includes customer requirements, making it easier to streamline the necessary steps that need to be taken to ensure quality.
3. Proper Image Citations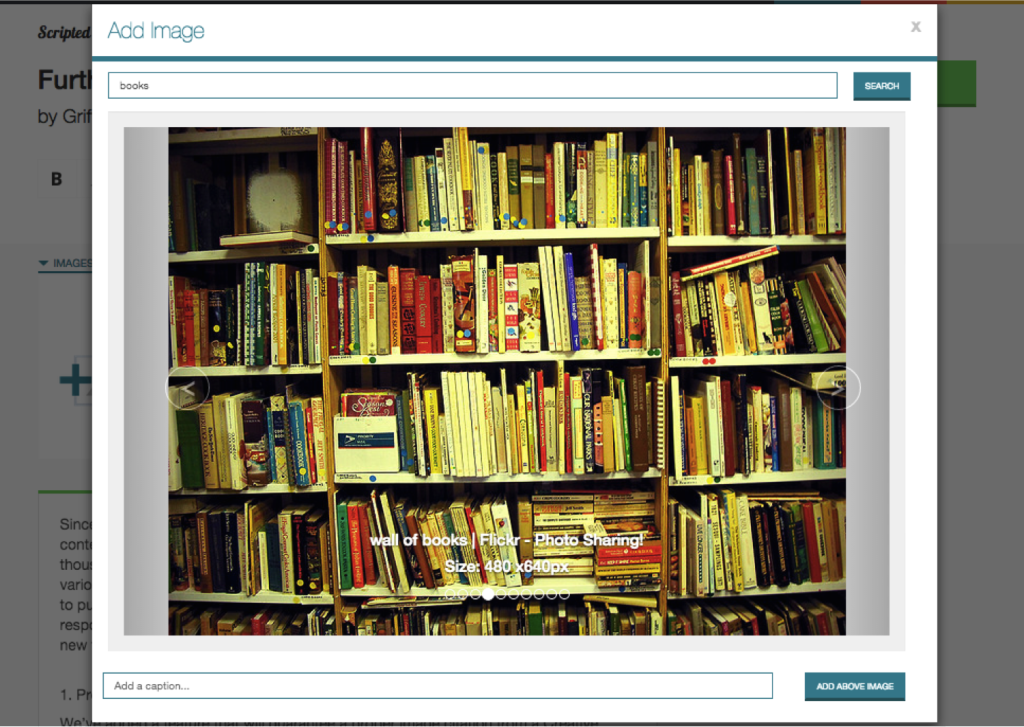 We've added a feature that will ensure a proper image citation from a Creative Commons-based search if your piece of written content requires an image. Previously, our writers would have to manually enter the citation-- leaving room for human error. Today, our updated technology will search the Internet and cite the image's original source automatically.
4. Customized Spell Checker (Proven to Check Proper Nouns)
Our engineers have developed a customized spell checker specifically for Scripted content. How is this unique from competing spell checkers? We check against multiple sources and identify and correct proper nouns.
5. Heightened Plagiarism Detection
In addition to using the plagiarism detection software iThenticate, Scripted Writers will be notified prior to submitting their work to Scripted Editors if any wording or sentences appear to be plagiarized. If a sentence or paragraph is questionable, our technology will automatically add a citation to the specific phrasing (subject to the writer's approval).
6. Version Control to Track Changes
To help accurately track changes, clients now have the ability to easily view and the track changes made from the first draft to the final one.
7. Improved Revision Workflow
A few updates have been made to improve revision workflow while reviewing content (please note: requesting "edits" has now been changed to "revisions" on the business dashboard). A timer will appear on the upper righthand corner of your screen during your review period to let you know how many days you have left to make revisions. Additionally, while making revisions a dropdown will appear with the following options to help you clearly communicate edits to writers:
- Guideline adherence
- Depth of knowledge
- Quality of Writing
- Other
Choosing one of the options above and expanding on the issue will help a Scripted Writer make the best edits possible and deliver content that exceeds your expectations.
Do you have questions regarding our quality updates? Contact us here.
To Read More Scripted News See Below:
Announcing Scripted Foundation: Why We're Writing for Good
Welcoming JD Peterson to The Scripted.com Team
What Makes a Good Editor? Some Insights From Our Editor Test