How to Hire a Transcriber on Scripted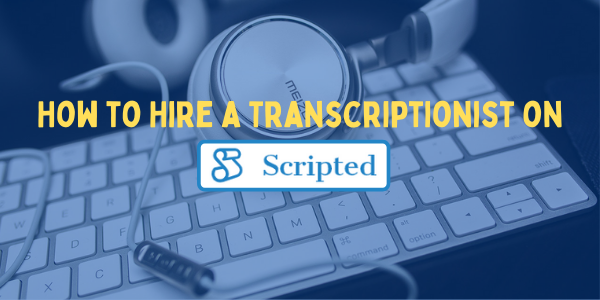 Being able to transcribe may seem like a straightforward process. However, it requires immense skill, focus, and experience. Considering the average person speaks around 140 words per minute, a professional transcriber must listen closely while creating a written record. From lectures to seminars, conferences to webinars, there are many opportunities for transcription — but only so many professional transcribers.
If you would like to hire a transcriber, here's why you should invest in a professional and how to get started!
Why Hire a Professional Transcriber?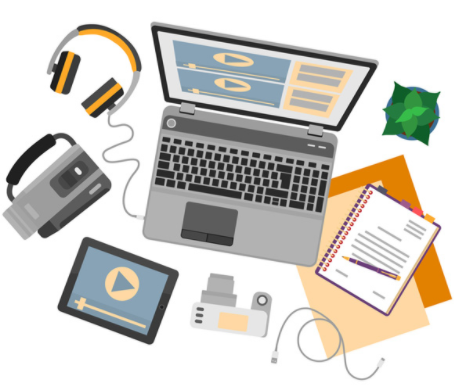 Transcribing is a time-consuming process, one that takes skill and patience.
Although you may want to transcribe content yourself, this will cut in your most valuable resource of all — your time. It takes anywhere from 2 to 10 hours to transcribe one hour of audio, so you should not take this job lightly.
Transcribers must pay great attention. Depending on the subject, they may need to look up definitions of technical jargon. Again, this can turn into a time-consuming process.
Here are some reasons you would need a professional transcriber:
Transcribing videos and posting the text on your website so that you can boost your SEO ranking.

Subtitling a video which is helpful to help viewers who are hard of hearing or have difficulty understanding accents.

Market research and focus groups for future reference.

Transcribing the spoken words at a conference to share with your audience online.

Transcribing an interview to post on your website to leverage the power of certain keywords.

Transcribing meetings to create a written document.
Depending on your content strategy, you can keep the text form of the examples above to convert them into:
PDFs

eBooks

Newsletters

White papers

Case studies

Articles
The Benefits of Hiring a Professional Transcriber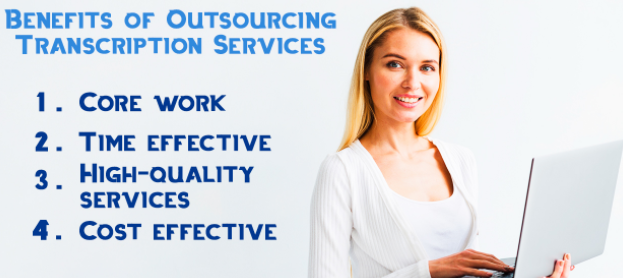 Besides the time-saving benefits, there are many reasons to hire a professional transcriber. Offering high efficiency, accuracy, versatility, and more, professional transcribers provide an excellent ROI. Here are just three reasons why you need to consider a professional transcriptionist.
Reason One: You'll Achieve Greater Accuracy
Transcribing isn't a simple task — it's easy to confuse or leave out important words. When you invest in a professional transcriber, you benefit from accuracy. If you are transcribing a video, for instance, the quality of the text should match. Why invest heavily in a video and then not maximize the potential of the content in terms of keywords and link building?
You can either hire a transcriber that is well-versed in many industries or hire someone who is an expert in your field. This will ensure the best outcome, especially if you are discussing something specific that may require prior knowledge. For example, if you wish to transcribe an interview with an academic or scientific researcher, they will likely use terms and phrases the average person would not know. This could lead to misspelled or misinterpreted information. This will be counterproductive in terms of your reputation and SEO strategies.
Reason Two: It's Cost-Effective
While you may not think that hiring a transcriber is in your budget, taking this step will actually save you money. If you have one of your employees with little transcribing experience to take on this task, you will end up paying more for a lower quality end product. You will also take that employee away from their regular duties, affecting everyday operations.
The key is hiring an expert transcriber when you need them. This is the major advantage of working with freelance transcribers. They are available when you have a job that you need fulfilled. You pay them for their service and then re-hire them when you need them. Since freelance transcribers specialize in this unique service, they can offer quick turnaround times. This helps you remain competitive in terms of your overall content marketing strategy.
Reason Three: Transcribers Have the Tools Required to Get the Job Done Right
Professional writers and transcribers have access to the tools they need to produce the highest quality content. Not only will they have access to software that allows them to perform complex transcriptions in a more accurate and efficient manner, but transcribers will also have access to content writing tools. This helps them produce text that is of the highest quality, especially in terms of the editing process.
When you work with transcribers on reputable content creation platforms, these platforms often provide their writing team with the tools and resources they need to succeed. This directly benefits you, as you will not need to invest in any writing tools for your in-house staff.
How to Hire a Transcriber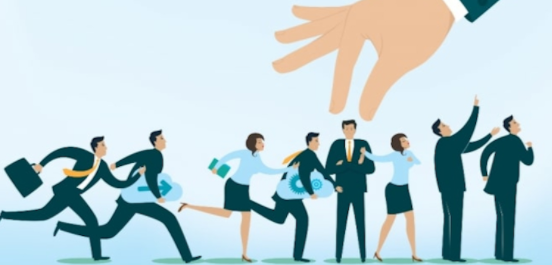 Hiring a transcriber you can trust may seem like a daunting process. However, when you know where to look, your experience will be seamless. That is why it's so beneficial to partner with a professional content creation platform like Scripted.
Although you can post a job opening online, this can be a lengthy and often frustrating process. You will need to go through every applicant to find the best fit, conduct an interview, review samples, etc. This can be incredibly time-consuming, and unfortunately, writers are often found to be unqualified. This can become expensive, both in terms of your time and money.
If you decide to outsource your transcribing needs, it's important that the hiring process is as efficient and productive as possible. This is where Scripted comes in. Being an all-in-one content creation platform, Scripted offers a team of highly vetted team of writers — many of whom have a background in transcription. Since Scripted only hires the top 2% of applicants, all the "heavy lifting" is already done for you. Each writer must complete a rigorous application process. Those who display the highest level of skill and experience are invited to join our team.
Writers are categorized based on their background and portfolio. While most Scripted writers are highly versatile based on their strong research skills and overall ability, we offer writers who specialize in transcribing. Taking this one step further, you will have access to professional transcribers who are then experts of specific industries and niches. For example, Scripted provides writers who specialize in healthcare transcribing, legal transcribing, technology transcribing, and more. This way, they already have the background knowledge related to terminology and your target audience.
Scripted's transcriptionists can transcribe any file format, helping you achieve your current and future goals.
Ready to get started? Browse Scripted's transcriptionists for hire today!