Scripted Raises $9 Million Led by Storm Ventures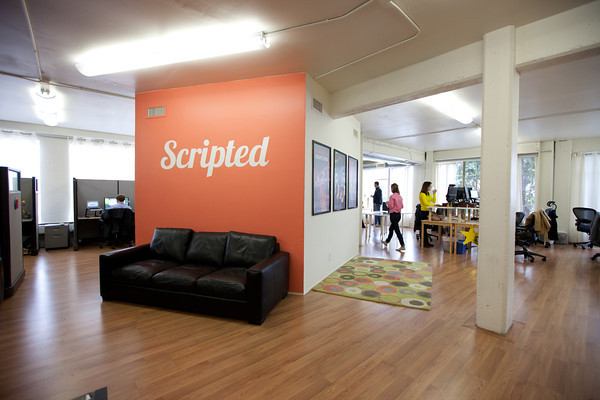 Funding will help Scripted scale to new verticals and expand its writing offering.
Over the past three and a half years,
Scripted
has focused on two goals: providing businesses with high-quality original written content, and paying writers fairly and consistently for their work. I'm proud to announce that we recently raised $9 million in funding, a Series B round led by
Storm Ventures
. We wouldn't have been able to reach this milestone without the help of our customers, talented writers and dedicated team here at Scripted. Our existing investors --
Crosslink Capital
and
Redpoint Ventures
-- participated in the round, along with new angel investors
Justin Moore
(CEO, Axcient),
Auren Hoffman
(CEO, Liveramp), and
Gil Penchina
, the leading investor on AngelList.
I am particularly excited about our newest board member Tae Hea Nahm, founding Managing Director of Storm Ventures, who brings a wealth of experience with him to Scripted. Nahm was an early investor in
Marketo
, which recently exited for over $1 billion on the public markets. He is one of the smartest investors in Silicon Valley and has an innate sense of how to think about strategy at our stage of a company.
This round of financing will give us the resources to reach several accomplishments. First and foremost, our priority is to help as many businesses as possible with the painful process of content creation while giving freelance writers the opportunity to do what they love: write. We're dedicated to giving writers a reliable way to practice their craft and get paid a fair wage. Since we first started our journey in 2011, we've paid thousands of writers from all across the country over $2 million. Some have used this money to fund trips around the world, supplement an unlivable income -- or make money to stay at home with their kids. I continue to be astonished by the stories I have heard from the
Scripted Writer community
.
In Scripted's next chapter, we want to create a world class user-experience for both businesses and writers. To date we have had over 50,000 paid jobs cycle through
the Scripted Marketplace
and have written over 37 million words for our clients. Ninety-eight percent of the work we've completed has been used in some way, shape or form -- a majority of it has been published online. Additionally with this round of funding, we will continue to focus on
improving the quality of content
on the Internet. We plan to do this by expanding to other tangential verticals -- including copy editing.
This is an exciting time for the company, and we're thrilled to continue and move forward. We are here to help writers and businesses, and that singular focus on solving a painful problem drives us to get better and better each day. Thanks to our new, and existing investors for their continued support - we will make you proud.
To Read More Scripted News See Below:
Announcing Scripted Foundation: Why We're Writing for Good
Welcoming JD Peterson to The Scripted.com Team
What Makes a Good Editor? Some Insights From Our Editor Test