Announcing The Scripted Content Planner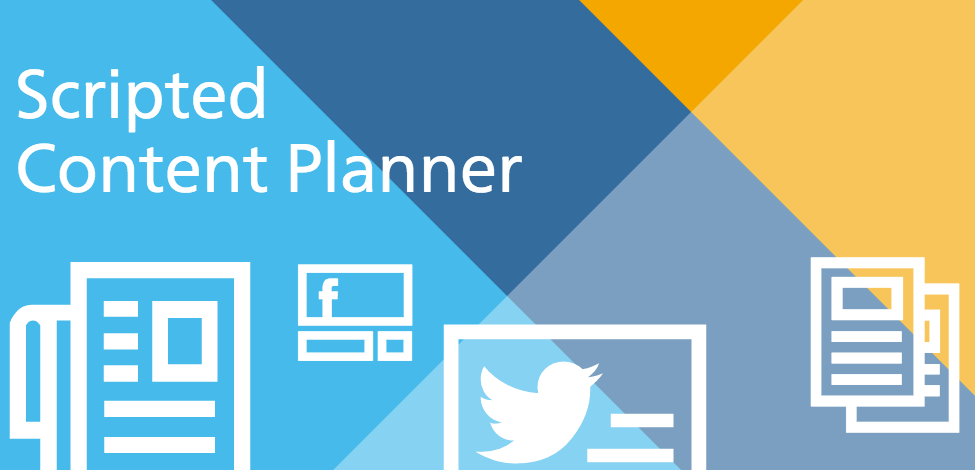 Take our quiz to find out your own unique content plan.

Planning your
content marketing
strategy can be challenging, but it doesn't have to be when you're armed with the right resources and knowledge. Here at Scripted, we want every brand to succeed in content marketing. You shouldn't fall behind because you don't have a big team or lack a budget. Since we're frequently asked, "What should my content strategy be?" we decided to build a user-friendly quiz to help you understand what your strategy should look like based on a variety of factors. We've even highlighted tools and services to help fill in the gaps for where your team may lack certain positions.
The content planner is easy to take. We ask you a few simple questions and it doesn't take more than a minute or two to complete. At the end, you'll receive a detailed guide on how much content you should be publishing and more.
Why Should You Take The Quiz?
Establishing a content plan is key to
content marketing success
. Without a plan, it can be hard to accurately measure your wins and failures. According to
Content Marketing Institute's 2015 Benchmark report
, 35 percent of marketers have a documented strategy -- while 48 percent of marketers have a plan that's undocumented. The same report claims that the 35 percent who have a documented plan are more successful in all aspects in content marketing compared to those who don't.
About The Quiz
Your industry, marketing team size, and current publishing schedule will help us determine your publishing frequency. Your content goals will determine what type of content you should be publishing and best practices. According to CMI's report, 84 percent of marketers are trying to build brand awareness. SEO and traffic are also very common goals for marketers.
It's not just about publishing content though -- there's more to a successful content marketing strategy than the creation part. Depending on what roles you have covered on your
content marketing team
, we'll recommend tools and services to help you accomplish your goals despite not having that role on your team.
When you receive your results, we'll also show you awesome content marketing examples of other brands in your industry. It can be inspiring to see what other brands in your industry are doing! Share your results with your team, company, or agency, as a copy will be sent straight to your inbox.
Ready to take the quiz?
Share your results on social media with the hashtag #MyContentPlan
Subscribe for the latest in Content Marketing & Freelance Writing!
While you're here, have you tried Scripted lately?
Used to be a member, but moved on? Heard of it, but never signed up? The current iteration of Scripted will amaze you! Streamline your content writing efforts and build your own team of high-quality writers. It's all you need for content writing. Try it free today and meet your next favorite writer or writers!