Fiverr: Reviews, Features, Prices, and Alternatives

When you are starting out in business and establishing your brand, the prospect of building a marketing strategy may seem a little daunting.
Starting a business can be tough. Not only do you need to focus on your core operations but you also need to develop a marketing strategy. Many business owners have a solid idea of where they want to be in 5 years but have no clear roadmap on how marketing can help them to get there. What's more, the marketing budget is usually quite thin for most start-ups and small businesses.
In 2010, Fiverr launched its freelance marketplace; a two-sided platform that allows the sale and purchase of freelance services. Services available include writing, graphic design, translation, programming, and video editing. All services start at just $5 dollars, hence the name, and can increase to thousands of dollars thanks to the platforms Gig Extras feature. Could it be the answer for small businesses looking for content marketing on a budget? In this article, we'll take an unbiased view of Fiverr, including the pros, the cons, the costs, and the alternatives.
What Does Fiverr Have to Offer?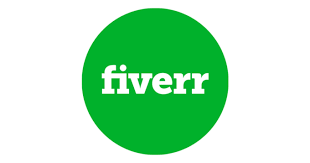 While large businesses have the budget for professional copywriting, marketing, graphic design and editing, smaller businesses often don't have the same luxury. Yet, they still need high-quality materials to represent their brand and give it the exposure it needs to flourish. The U.S. Small Business Administration recommends that businesses spend 7 to 8 percent of their gross revenue on advertising and marketing. It's therefore important that you spend this budget wisely to get the best return on your investment.
The Fiverr platform offers a smorgasbord of creatives advertising their services in one place. From designing a logo to writing a video script, you will usually find somebody that can do what you need. However, the platform is not without its hazards and it's important that you have all the facts so that you don't end up throwing good money after bad.
What to Expect When You Use Fiverr
Fiverr offers a wealth of services under one roof and the buying process is fast and efficient. However, while it's easy to find the services you need on the platform, some of the freelancers listed may not be as competent as they first appear. Fake feedback runs rampant on freelancer profiles and there are no standards in place to regulate quality.
Value for money and ROI are also important factors to take into account. With many services costing as little as five dollars, there is the old adage of "you get what you pay for" to consider. Anybody can create an account on Fiverr. There is no process in place for vetting freelancers based on their skill-set. This means you are not guaranteed professional craftsmanship or service.
How Much Does Fiverr Cost?
The amount you spend on Fiverr services will depend on the freelancer you select. On top of that fee, you will also incur a processing fee of $1 up to and including $20. For orders costing more than $20, you will incur a fee of 5%. Fiverr also charges you a fee for removing funds from your account. How much you pay for each gig will depend on how much the freelancer is charging.
How Does Fiverr Compare to Scripted.com?
When comparing Fiverr with competitors, your comparison will depend on the services you choose. For example, if you need a graphic designer for a new logo, a good alternative might be Freelancer.com. It's the world's largest freelance marketplace, offering services to small businesses, large enterprises, startups, and entrepreneurs.
Scripted.com carefully screens every writer. This ensures that only writers with the right skills and experience are able to offer their services on the platform. This screening process can be a huge advantage and time-saver.
What Are Others Saying About Fiverr?
Of course, one of the best ways to compare two services side to side is to check out what others are saying.
Fiverr has achieved a pretty solid rating of 4.5 on G2 Crowd. The comments are mostly positive with many citing Fiverr's ease of use and low cost.
"I love the way profiles are laid out and all the information on them. I think the workstreams are really organized and tidy, as well as easy to access and understand. It's very modern and smooth, communicating with other people was seamless, and I felt like this was an exceptionally underrated platform when I first started using it."
"This is the easiest way to get a project done. Outsourcing your weakness can save you and your company a lot of valuable time and help you focus on your strengths. The pricing is super reasonable considering there are people from all over the world competing for your money/attention. You can build long term relationships and get the pricing down if you continue to work with sellers."
Fiverr or Scripted – Which is Right for You?
Both Fiverr and Scripted offer a large selection of quality writers with varying degrees of experience. For the business that is just starting out and looking to keep costs to an absolute minimum, Fiverr may be the best solution. However, the platform does come with a degree of risk and you may have to go through some bad apples before you find the right freelance writer for the job.
For the business that is looking to hit the ground running with their digital marketing, Scripted offers a fast track to finding a writer with experience in your particular industry. With its advanced search facility, writing samples, and rating system, Scripted could save you a lot of time and effort during the search process. Scripted also offers a rigorous screening process that ensures only the best writers make the grade. The platform also offers online support, a client-to-writer direct messaging facility, and transparent pricing so that you can stay in complete control of every project.