How To Know When It's Time to Rebrand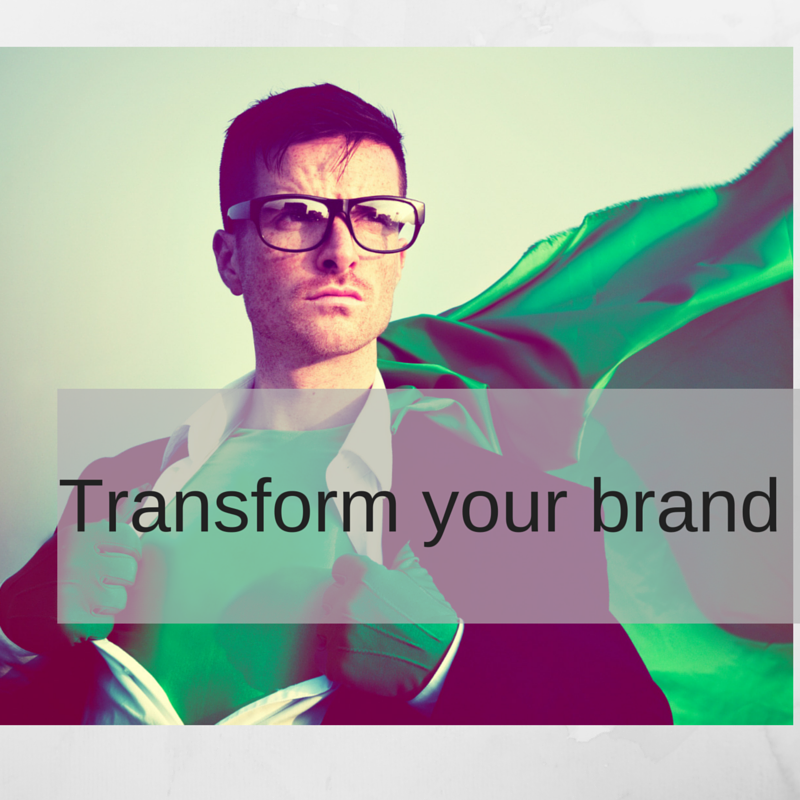 How can your business benefit from rebranding? Whether you need an image makeover or you're pivoting your model, find key rebranding insights here. A rebrand is a chance for your business to reinvent itself, improve your image and gain access to new customers. At the same time, a rebrand can represent a big risk, especially if it's not implemented correctly. If you're considering rebranding, here are the questions you should ask yourself to decide whether a rebrand is right for you.
Has Your Company Shifted Its Business Model?
Often, a company starts off with one business model that evolves into another, which often necessitates a rebrand. Uber's recent rebrand is a great example. In the beginning, Uber was tailored to the luxury market, and the Uber black-and-white icon was elegantly designed and had a certain luxury feel to it. Read more: [Case Study]: Global Company Electrolux's Rebrand However, as Uber became a global brand, it had to broaden its appeal. As a result, Uber took the radical step of "personalizing" its brand. Instead of the classic Uber logo, Uber users are now greeted with geometric shapes that have a splash of color that changes based on the country you access Uber from. For example, the United States offers a dark teal color while China's color is red. It's a radical brand overhaul, but reflects the more inclusive and egalitarian direction Uber is headed in. Although the verdict is still out on Uber's rebrand, if you think your branding no longer represents your business, it might also be time for a rebrand.
Does Your Brand Match Your Vision?
Every company should have clear vision and their brand should live up to that vision. Apple is good example of how a brand can change over time to match the vision of a company's leader. Apple's famous rainbow-hued apple logo was around for 22 years and Jobs reportedly chose the famous rainbow design because it helped "humanize" the company. When Jobs returned to Apple during the 90s when the company was nearly bankrupt, he nixed the rainbow palette for a monochromatic design that many are familiar with today. It not only represented Job's vision of an Apple that would be minimalistic and modern, but it also fit more with Apple's product line up. After all, imagine a MacBook with a rainbow-hued apple on it. It's clear that Jobs was a visionary. He saw the path Apple was on, all the way from its future product lineup to the type of customer his company would be targeting. That's why the Apple rebranding was such a success story.
Does Your Brand Need a Revamped Reputation?
There are plenty of companies that had a stellar brand reputation only for it to fall into disrepute later on. For example, at one point in the 90s, Burberry clothing was quickly becoming associated with gang culture, which was destroying its brand's reputation. In response, Burberry redesigned its clothing to be more elegant and chic, and worked with celebrities like Emma Watson and Kate Moss to help class up the brand. The rebrand worked wonders and sales increased dramatically.
Are You Differentiated Enough From the Competition?
As a brand, you want to stick out. When you feel like your brand is being smothered, it's time to examine how you can take your brand in a new direction without alienating customers. Southwest Airlines accomplished this very feat with their 2014 rebrand. Their old brand logo was literally a plane with "Southwest" underneath. Not exactly inspiring. They dropped the plane and added a multi-colored heart at the end of "Southwest." The rebrand has been touted as highly successful -- the heart shows empathy and love, which is often in short supply in the airline industry. Southwest also backed it with a print ad campaign that tied its heart logo into "love" for its customers, such as its free bag perk, which is highly popular with Southwest fliers. No other airline has a heart logo, and it's a great example for other companies looking to differentiate themselves from the competition. Ultimately, if you feel that none of these questions apply to you, you may have no good reason to go through with a rebranding. However, if you do think your company needs a fresh start, don't just change your logo, but build an entire marketing strategy that includes content, design and an understanding of where you want your brand to be well into the future. Looking to get started with content for your rebrand?
Resources: http://www.businessinsider.com/10-most-successful-rebranding-campaigns-2011-2?op=1&IR=T http://www.underconsideration.com/brandnew/archives/new_logo_identity_and_livery_for_southwest_airlines_by_lippincott.php http://www.wired.com/2016/02/the-inside-story-behind-ubers-colorful-redesign/ https://www.qualitylogoproducts.com/blog/learn-from-8-best-worst-rebrands-2014/ http://www.edibleapple.com/2009/04/20/the-evolution-and-history-of-the-apple-logo/
Subscribe for the latest in Content Marketing & Freelance Writing!
While you're here, have you tried Scripted lately?
Used to be a member, but moved on? Heard of it, but never signed up? The current iteration of Scripted will amaze you! Streamline your content writing efforts and build your own team of high-quality writers. It's all you need for content writing. Try it free today and meet your next favorite writer or writers!