How To Know When It's Time to Rebrand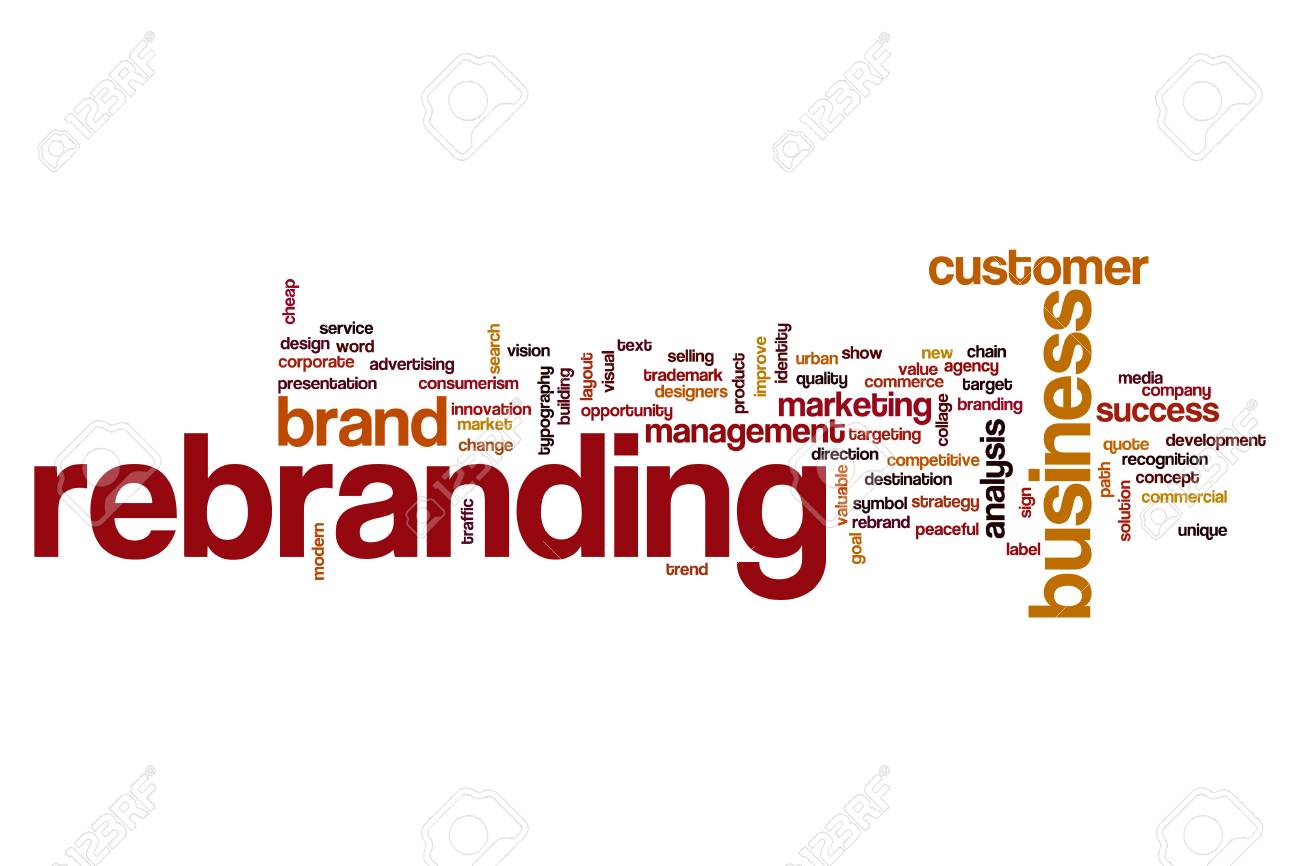 "Your brand is the single most important investment you can make in your business." — Steve Forbes
If you were to ask a customer to explain who you are as a brand, what would they say?
Regardless of how complex your business is, your customers should be able to reflect on what it is you offer with ease. After all, if you have a great brand, you'll be able to communicate who you are and what you offer with ease, and with that, comes success.
With that being said, all brands evolve over time, resulting in rebranding strategies. Even the most successful companies consider rebranding throughout their lifespan, which is often what helps them stay ahead of their competition.
There are numerous reasons why a company would rebrand, so how do you know when it's the right time? While there is no black and white answer here, there are some telltale signs that it's time to rebrand. If you think your brand could use a slight (or major) facelift, here's what you should know.
Your Brand Is Everything
Running a successful business is no easy task, and while there are a lot of moving parts, nothing is more important than creating and maintaining a strong brand. Regardless of what you offer, your brand is what defines you. In that sense, building, protecting, and representing your brand should remain your top priority.
When you develop an effective brand strategy, you will be able to increase the value of whatever it is you offer. You can achieve this by:
Building brand trust and loyalty
Increasing consumer awareness
Creating perceived value
Working towards a positive customer experience and perception
Positioning your brand as a leader
When it comes to rebranding, there are proactive and reactive approaches. Proactive branding focuses on a new strategic direction, new product, new audience, and the revitalization of your brand; whereas a reactive approach focuses more on mergers, reactions to market growth, changing business environments, and negative publicity.
There are many different avenues you can take, which is why you need to focus on your specific objectives. Whether you plan on altering your logo design, strive for greater brand recognition, or are in need of a complete brand overhaul, knowing when to take action is half the battle.
How Do You Know When It's Time to Rebrand?
A partial or total rebrand can help you reinvent your business and attract new customers. However, if a rebranding strategy is not implemented properly, you can do more harm than good. That is why if you're considering the power of rebranding, the following circumstances need to be taken into account.
Your company's business model has shifted
Even the most well-known, profitable brands rework their business models across time. Uber is a classic example, as they first began as a brand tailored to the luxury market. Once Uber became a global success, the company rebranded to appeal to a wider audience while offering a more personalized experience. In this case, rebranding was necessary to achieve sustained growth.
Tip: If you believe that your branding no longer represents your business, it may be time to develop a rebranding strategy — one that focuses on both your current and future goals. To do so, consider your products or services, your current share of the market, and your goals. It's important to understand why you're rebranding so that you can develop a comprehensive strategy.
Your brand no longer matches your vision
Your brand should be developed based on a clear company vision. What is it that you'd like to achieve and where do you see your brand going in terms of what you'll offer and who those offerings will appeal to? If you feel like your brand no longer represents your vision, mission, and/or values, then a rebrand may be the right decision. In contrast, you may have developed a new philosophy.
Tip: The more established your current brand is, the more you have to lose from a total rebrand. While changes in your brand's vision may require a total rebrand, you might be able to get away with a partial rebrand. The most important thing here is speed. If your vision has changed, that's okay. However, it's critical that you redefine your vision as quickly as possible, positioning your brand for growth.
You lack consistency
Does your brand feel a little fragmented? Whether customers have made it clear that your brand is confusing or you feel like your message is not clear, it may be time to go back to the drawing board. Research shows that consistent branding across all channels increases revenue by 23 percent. The key here is to deliver a consistent message across time, remaining mindful of your brand's values, customer experience, and your brand's visual identity elements.
Tip: If you decide to rebrand, create a style guide. This will clearly outline your company's mission, fonts, the desired color palette, brand voice and copy guidelines, imagery styles, etc. This will help you maintain consistency on and offline across all of your marketing content and material.
You no longer stand out
Today's market is incredibly competitive. If you feel as though you're losing your competitive edge, rebranding may be the way to go. This is your opportunity to get creative.
Tip: In this case, you may want to start by immediately "refreshing" your brand. Depending on your situation, you may not need to embark on a total rebrand. The goal here is to reinvigorate your brand, stressing your unique selling point. Simply assess your brand and rebrand in a way that communicates a new sense of energy and innovation to your customers.
The Link Between Quality Content and Branding
Your brand is much more than your logo or slogan. Being the sum of all customer interactions and perceptions, your brand is everything. That is why business owners need to remain mindful of content and marketing materials in relation to their brand identity.
While there are many benefits associated with quality writing, a successful content marketing strategy allows you to develop your own unique voice, supporting your overall brand and vision. It's also a great way to improve brand visibility and convey your values. As reported by Demand Metric, 82 percent of consumers feel more positive about a brand after they read customized content.
Access High-Quality Content That Converts with Scripted
Scripted will help drive your content marketing strategy, offering you access to thousands of expert writers. Our talent pool consistently delivers high-quality, unique content, showcasing who you are as a brand. As part of your rebranding strategy, you'll want to develop content that accurately reflects who you are and what you offer.
Whether you require press releases, social media content, blog posts, newsletters, or any other type of promotional content, Scripted can assist you and your ongoing content marketing goals.
Once you become a member, you can browse thousands of expert writers. The hiring process is simple. Post a job, invite those who seem like a good fit, hire, and receive your content within three days. Provide feedback directly on the platform, then start your next project. It's that simple.
Ready to get started?