How to Hire a Medical Law Writer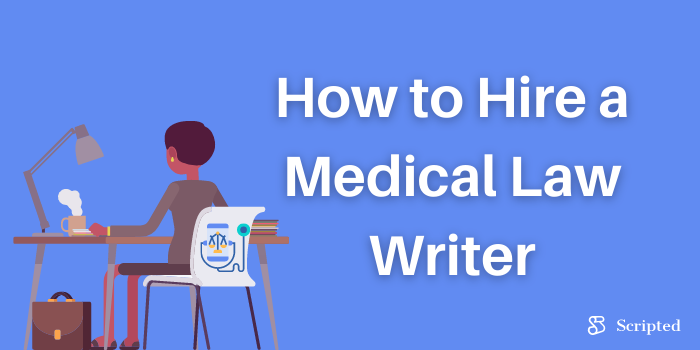 Regardless of what industry you're in, accurate, high-quality content is important. However, this is of the utmost importance when dealing with medical law. Individuals and organizations seek expert advice to guide them through one of many circumstances — some of which may be life-altering.
This specific branch of law covers a wide spectrum of areas, including public policy, bioethics, medical benefits, and the latest medical regulations. Since this health-law specialty has evolved to handle several areas of law, the need for credible, qualified attorneys will continue to increase.
The federal government predicts that attorney jobs of all kinds will grow by 8% through 2026. Although the need for attorneys continues to rise, law schools are turning out more students. This reduces the demand and increases competition. Whether you are a new medical law attorney or are an experienced medical law consultant, it's important to invest in a thorough content marketing strategy.
To achieve the highest possible conversion rates, you need to publish the type of content that your audience wants to read. To do so, you'll want to invest in a medical law writer who understands the industry, as well as your target audience. Here's why you should invest in an expert medical law writer, plus how to get started!
The Benefits of Hiring a Medical Law Writer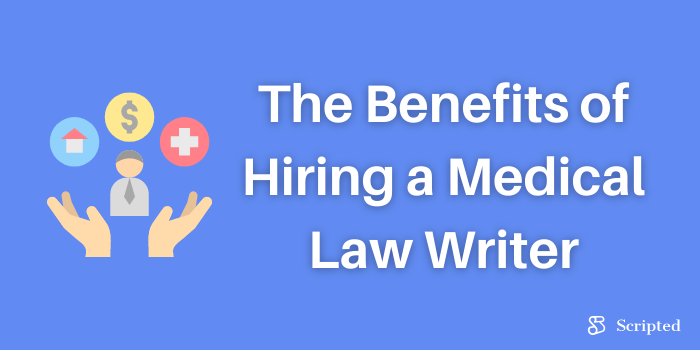 If you're in the medical law industry, you are likely highly knowledgeable about the topics commonly searched by your audience. However, speaking about these topics and writing about them are two unique skill sets.
Creating high-quality content is no longer just about error-free articles. To increase organic traffic, you must understand the power of SEO, as well as other key content marketing strategies. This will allow you to boost your ranking online, improve brand awareness, and much more — all of which support a healthier bottom line.
Those who specialize in medical law must spend their time wisely, delegating tasks that are best handled by others. Content writing not only requires certain skills but is also time-consuming. When you outsource your content needs, you can maintain a comprehensive digital marketing strategy while focusing on other aspects of your growing business/practice.
Research shows that the length of time it takes to write blog posts increases every year. The time spent on writing a single blog post has increased by 65% since 2014. Algorithms now emphasize the importance of quality content and the user experience. Keyword research is also important. These are areas that expert medical law writers are comfortable with.
Just some reasons to invest in a medical law writer include:
Achieving a higher ranking, making your brand more searchable

. When seeking medical law services, most individuals will search certain keywords. After all,

68% of online experiences

begin with a search engine. Your goal is to make the first page of Google. This is achieved through consistent, quality content.

Increased brand awareness

. Whether you are focusing on your blog, social media, informative whitepapers, or any other form of content, the greater your online presence, the stronger your brand will become.

The ability to grow your subscriber list

. You must provide valuable content not only to prospective clients but also to those who continue to do business with you. It is much more cost-efficient to retain customers than to attract new ones. Building your subscriber list will allow you to create strategic campaigns that drive sales and growth.
Here's how to get started.
Step One: Define Your Content Needs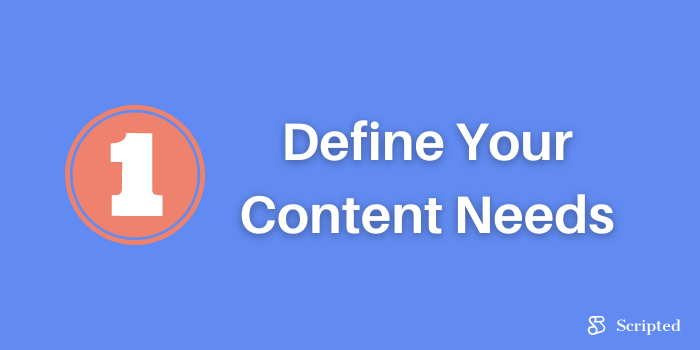 Content marketing requires planning. Medical law writing is broad in that there are many possible topics to cover based on your target audiences' needs. This industry covers many complex issues, which is why credible content is critical. Although a professional writer without significant experience in the medical law field can still produce well-written content, you may wish to hire a freelance writer who has a background in medical law.
As you create your content marketing plan, focus on the type of content you seek, as well as the scope of that content.
Will you focus on your blog for now? Do you need newsletters? Social media content? All the above?

What tone and format are you looking for?

What

medical law topics

will you cover?
Tip: Once you have made a list of potential topics, focus on keyword research. Here is a step-by-step guide to keyword research.
Step Two: Find a Reliable Source to Hire Medical Law Writers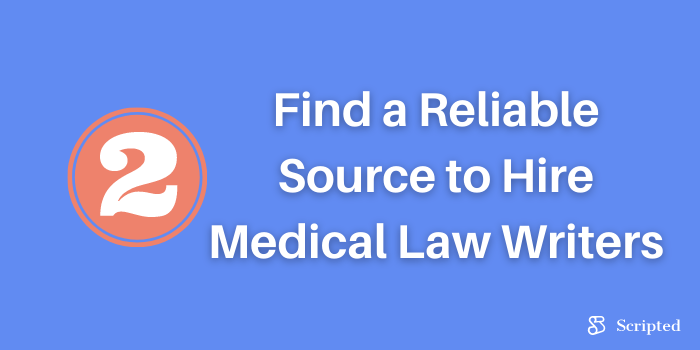 There are many writers online. However, not all are equal in terms of their experience and skill set.
Although you can post a job listing online, this approach defeats the purpose of trying to save time. After you create a job listing, you will need to sift through applications, potentially interview potential candidates, create a contract, etc. After all of this, there's no guarantee that you will receive quality content.
In contrast, there are content writing platforms that help you find the top writers available. Some platforms will even categorize writers based on industry.
Tip: Partner with a content platform that offers an all-in-one solution. The hiring and content creation process should be seamless. Here's a sneak peek at the 10 best website content writing services online.
Step Three: Hire a Writer That Best Suits Your Needs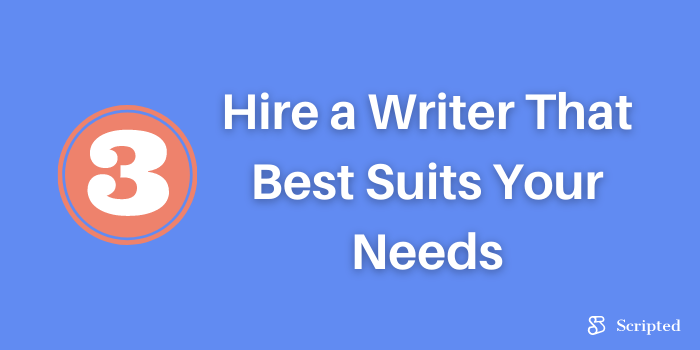 Medical law writers must have strong research skills and the ability to read scientific documents. These include regulatory documentation, publication articles, industry-specific literature, etc. Most importantly, expert writers need to take the information they find in these documents and present them in a manner that suits your target audience. That may be the public, patients, regulators, or all of the above.
The medical law industry is constantly changing based on new research studies and clinical experience. Laws and regulations also change in response to certain events. The writer(s) you work with must understand the importance of up-to-date research, writing content that is both authoritative and engaging.
Tip: If you are unsure which writer to hire, take a closer look at their background and writing samples. The key is selecting a writer that can address your current content needs. For example, if you need a press release written, you may hire someone different from the writers you've been working with to create social media content. Here are 4 essential qualities to look for when hiring a press release writer.
Step Four: Create Content and Keep It Going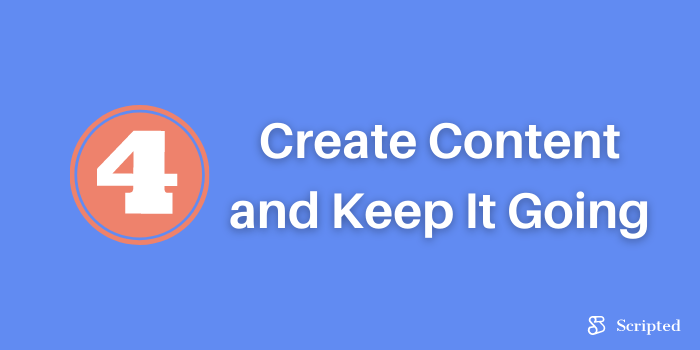 Before you work with the writer(s) you hired, create a short, but detailed, content brief. This outline will guide the writer so that you can take a hands-off approach, focusing on the ins and outs of your business.
Although you can see a fairly rapid return on your investment when working with expert medical law writers, content marketing is a marathon, not a sprint. Once you begin your content creation journey, continue to publish content, adapting to key trends. Being mindful of analytics will be vital, as this data will help guide you towards ongoing success.
Tip: Be open to the ideas and unique perspectives of the writers you hire based on their experience. However, don't be shy to request revisions where you see fit. Feedback is important, especially if you want to build a long-term working relationship with a specific writer or two. Here is how you can manage revisions for maximum output.
How Scripted Can Help Drive Your Content Marketing Strategy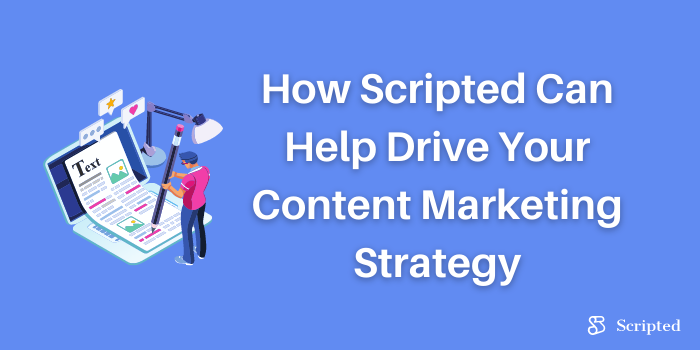 Scripted is an all-in-one platform that takes care of your content needs from start to finish.
Accepting only the top 2% of applicants means that you have a highly skilled pool of writers to choose from — many of which have direct medical and law experience. The hiring process is seamless, allowing you to get started quickly and easily. Simply post your job, hire those who are the best fit, and then take a step back.
You will receive the content you order in a matter of days, which you can then instantly accept or send back for revisions. Everything is completed on the platform itself, making the entire process productive and straightforward.
Hiring a professional medical law writer doesn't need to be daunting or complicated. With Scripted, you can browse writers based on their industry, rehire writers with ease, and order many types of content — ranging from video scripts to web copy.
Ready to get started? Browse our talented medical law writers today!