5 Ways You Can Get The Most Out of Your Scripted White Paper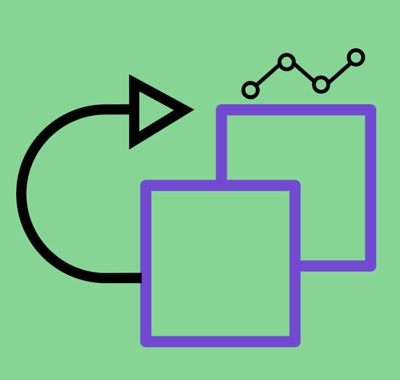 Do you know how to maximize the potential of your white paper? Here's how to turn it into multiple pieces of content.
In content marketing,
a white paper
is just one asset -- but it's a critical and versatile one. This piece of content can help improve many parts of your marketing strategy. White papers typically vary in tone and content depending on where in the sales funnel they're being used and what their goals are. For example, more general white papers are typically used at the awareness stage while more data-heavy white papers are used during the research & comparison stage.
A white paper is an investment which is why it's important to get the most out it. Fortunately, the time and research put into this piece of authoritative content can easily pay off when done the right way -- and targeted towards the right audience. No matter what the goal of your white paper is, there are many ways to maximize its potential for success. Here's how:
See also: How to Measure The ROI of Your White Paper
1. Turn Your White Paper Into Short Blog Posts
The next time you're having trouble coming up with blog ideas, consider the white paper you have. The research is already done and you know the content is interesting -- now it's just time to let your blog audience reap. To do this, simply make each chapter a new blog post, or perhaps divide up the white paper into a series of posts that your target audience can look forward to reading over time.
You can also use these blog posts as a way to promote the original white paper. Add a call-to-action within the body of the article or at the end of it asking readers to download the white paper.
2. Repurpose The Facts Into Engaging Social Media Posts
If the white paper you have is full of interesting facts, these bite-sized pieces of content should be easy to repurpose into social media posts. The best way to captivate your audience -- depending on which social channel you're distributing each fact on -- is to highlight each stat/fact visually. If you're going to tweet a fact, make sure a customized image is attached to it to grab your audience's attention. The same goes for Facebook and Pinterest. Don't have a graphic designer on your team? Not a problem. Check out
Canva
to easily create images for social media.
3. Convert Written Content Into Infographics
While we're on the topic of visuals, white papers are fact-driven, long-form pieces of content that can wear out a certain subset of your readership. These readers may be better served by visual stories. Infographics are known for their ability to explain complex concepts with simple language and carefully chosen facts. Simply arrange the best facts, quotes and figures from your white paper into a carefully designed infographic. Then you can post the pictures on Twitter, Tumblr, Pinterest, Facebook or any other social media channel where images are well-received.
See also: 9 Ways to Repurpose an Infographic
4. Make a Video to Answer Questions About Your White Paper
Analyzing and explaining trends in a white paper will likely raise questions with your readers in the comments section or on social media. Your audience might want to know more after your white paper is published. A fun way to answer these questions is by hosting a Q&A session on your YouTube channel. Depending on the length, you could create a whole series of short videos from your current content, making it easy to fill up your channel with fun and engaging content.
5. Write a First-Person Blog Post to Share Your Own Story
Once you've done all of the above and sliced your white paper into multiple pieces of content, write about it. Share your story and successes with your audience to lead by example.
How have you repurposed white papers in the past? Share your thoughts with us below.
To Read More About Content Marketing, See Below:
Content Marketing Advice from CMI's Joe Pulizzi & What Marketers Can Do Better In 2015

Do Readers Want To Share Your Content?
The Content Manager's Ultimate List of Events to Attend In 2015