3 Admirable Traits of The Trendsetters in Content Marketing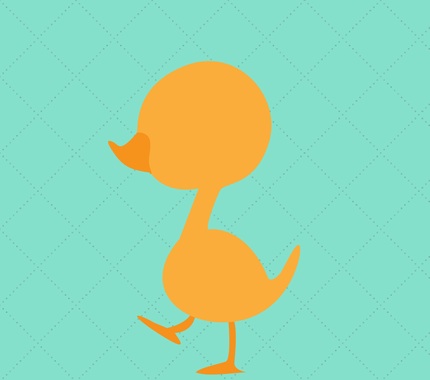 Core characteristics every content marketer should manifest.
There's no denying the
importance of great content
when it comes to marketing. Nobody knows this better than companies that are tasked with the responsibility of creating large bulks of content to keep their businesses moving forward. This includes thousands of product descriptions, advertising copy, blog articles and social media posts. Since these companies have a lot of experience handling massive batches of content, their organizational and
content management skills
are impressive. Whether you're just getting started in
content marketing
-- or you've been with it for awhile now -- there are three key traits from companies with growing strategies we should all be striving to follow.
See also: Why eCommerce Companies Need to Tell Stories in Their Product Descriptions
1. Ambition
Perhaps the biggest challenge that content marketers face is producing content that engages and excites their core audience. This means creating content that is of value to the end user and is also different than what the competition is doing.
Clothing retailer Gilt
has launched a lifestyle news site called
Gilt MANual
, a site aimed to engage young, fashion-minded men with articles ranging from fashion, to cooking and even investment strategies. This is a bold attempt to reach a male-dominated audience, nothing short of ambitious and different than the easy route of catering to their fashion-savvy female audience.
See also: 5 Ways to Turn Your Audience into ContentLesson:
Don't be afraid to change direction in your content strategy and nurture
a new audience
. If you're going to do this, wow your new audience with awesome and innovative content. Take a page from Gilt's book and go big or go home.
2. Honesty
ECommerce marketers know well-composed and designed photos are essential to selling their products. Customers not only need to see the products they buy, but they need to see them in enough detail and in the right context. Otherwise they won't be comfortable buying something they can't touch. Artwork print store
Art.com
not only provides high-quality,
detailed images
of artwork, but provides a simulated view of a living room with your desired print and its size. This allows customers to see how large each art print is in relation to a room, providing them with an honest perspective.
Lesson:
Be honest and transparent about what your business has to offer in your content assets. You don't want your customer to be disappointed after a purchase.
3. Devotion
Creating a surplus of high-quality content is another important component of a marketing strategy. This can be a challenge because creating really good content takes time and resources. To ensure that companies have enough content, marketers have to make
content creation a priority
and hire smart marketers who are good at creating and managing it. One trend many marketers at big organizations are displaying is bringing in-house and freelance writing teams together to achieve content creation goals. Forty-seven percent of B2C marketers have both in-house and freelance writing teams, according to the CMI 2014
B2C Benchmark Report
. For B2B companies, 56 percent leverage both internal and external freelance help, according to
a separate report by
CMI.
Lesson:
Don't let restrained resources keep your company from reaching ambitious content goals and upholding quality standards. Where there's a will, there's a way.
Ambition, honesty and devotion -- always keep these three key traits in mind when you're working on your content marketing strategy.
Are we missing something? What do you think makes a good content marketer? Share your thoughts below.
To Read More About Planning Content Click Below:
Personalizing your Marketing Content: The Why and How
How to Create a Content Strategy with Google Trends, Discussions, and Suggestions
What 'The New York Times' Can Teach You About Quality Content