Top 10 Career Websites by Traffic (And How They Did It!)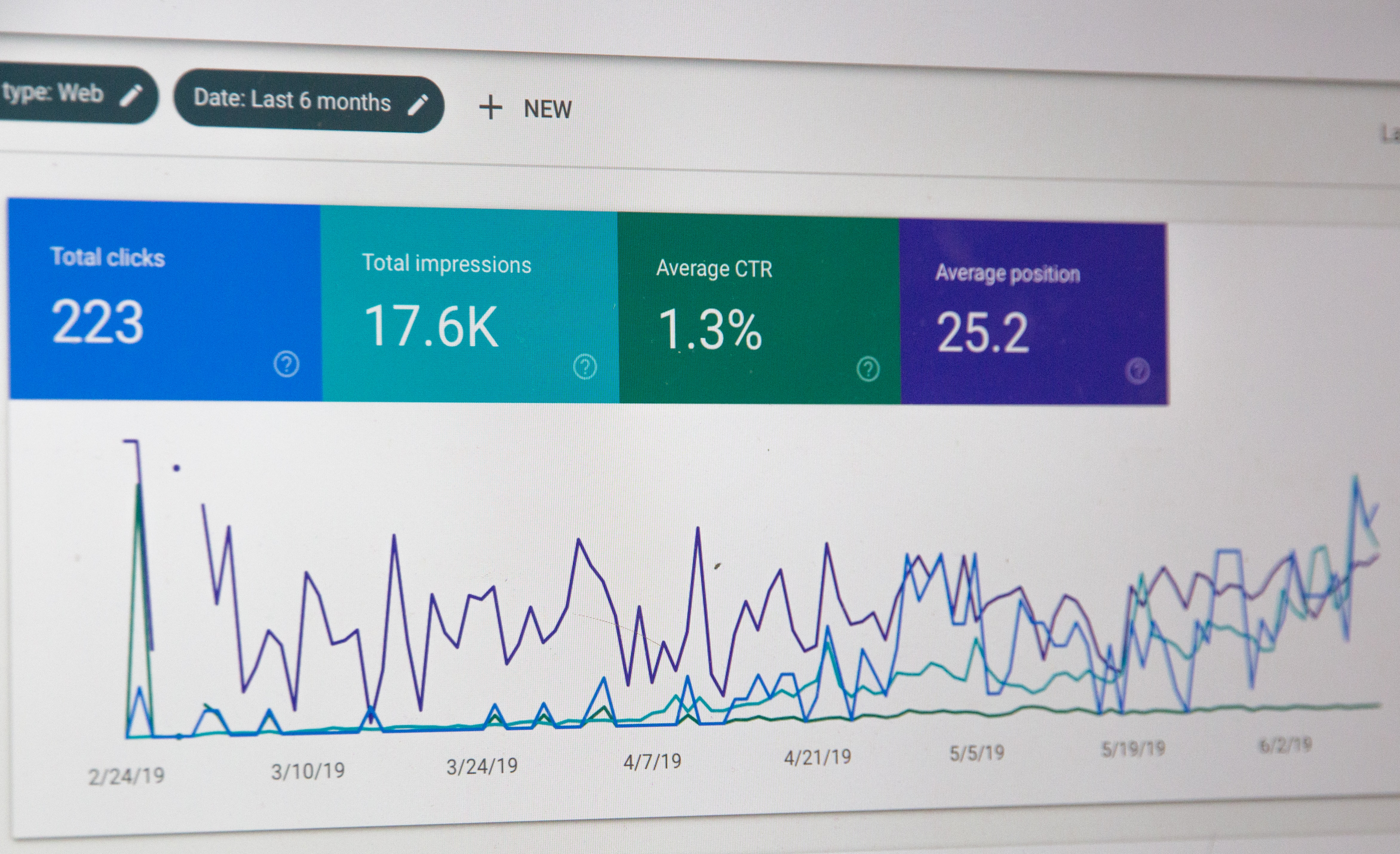 With troubling employment numbers forcing people to search for new job opportunities, career websites have become increasingly important. Many professionals use the websites to find more positions within their specialties. Other people recognize that they may need to change career tracks to keep up with the evolving needs of the economy and workforce.
Career websites have played crucial roles in recruitment and job searches for about two decades. Looking at the top career websites by traffic, however, raises some important question:
How did these sites manage to become so much more popular than other career websites?
What types of content do career websites publish to attract millions of people to their job postings?
What kinds of content should newer and less-popular career websites start publishing to increase their traffic and become more prominent in search engine results?
What is a Career Website?
For the purposes of this research, "career website" refers to any website where people can search for open positions. Since we want to take a high-level view of the category, we accepted sites that help job seekers connect with employers, sites that let employers post job listings, and similar options.
It's possible to take a narrower view of this topic. For example, one could focus on science career websites or childcare career websites. This approach becomes useful when websites want to reach a niche audience. In fact, Scripted and Cruise Control often take this approach when helping clients increase traffic through content development strategies. If you prefer taking a narrow approach, our SEO and writing professionals can give you excellent, targeted results.
Why People Use Career Websites
People typically use career websites for three reasons:
Finding new job opportunities.
Recruiting qualified applicants.
Connecting with other people.
When developing content for career websites, SEO strategists and writers need to keep these audiences in mind.
Finding New Job Opportunities
People using career websites often want to find job listings so they can apply for new positions. Content developers can optimize pages for specific cities, skills, and jobs, but employers usually post the actual job listings. Thankfully, the content that writers create can help job seekers focus on the careers, skills, and areas that spark their interest.
Content development strategies can also provide assistance that helps job seekers secure new positions. A person looking for a new job may not know the latest ways to make their resumes appealing to companies, especially since so many HR departments now use technology to scan applications for keywords.
People looking for new jobs, therefore, can benefit from reading blog posts about topics like:
Writing a great introduction letter.
Creating resumes that get attention.
Learning how to prepare for interviews.
Discovering new work opportunities that they may not have considered.
Finding ways to develop new skills that will make them more attractive job applicants.
Many of these topics will appear below in the section where we look at high-ranking pages on popular career websites.
Recruiting Qualified Applicants
Employers need to find qualified applicants that they can onboard quickly without spending a lot of money on training. Many career websites let companies post advertisements that specificy the experiences, levels of education, and salary expectations of successful applicants.
Not all recruiters, however, know what they need from new hires. Everything from corporate culture to budgetary restraints could influence who they choose.
Career websites can make themselves more appealing to recruiters by publishing thought leadership posts. The articles may cover topics like:
What benefits today's employees look for most.
How to retain new hires and reduce churn.
Ways to scout professionals who already have rewarding jobs.
Connecting With Other People
Some of the most successful career websites have social media features that let people grow their professional networks. They can get recommendations from former and current colleagues. They can post thought leadership essays that display high levels of expertise in their fields. Some sites even let members take tests that show they have skills that employers look for when exploring new recruits.
Most of the content for this audience gets created by users. Still, career websites can publish helpful essays that give members guidance. Just because a programmer excels at her job, doesn't mean that she knows how to explain her expertise. A primer on writing a compelling cover letter and impressive resume could help that person get recruited by a company that will value her skills.
Our Methodology
We looked at a lot of data to determine which career websites attract the most traffic and analyze some of the factors that make those sites successful.
Since we wanted to get accurate research about the top career websites, we started by turning to

 

Alexa, Amazon's list of the most heavily-trafficked websites by category. We limited our search to the top 10 results. Studies show that search engine users rarely venture beyond the first page of search engine results, so we believe that it makes sense to focus on these top contenders. Keep in mind that Alexa does not differentiate between organic and paid traffic.
After getting a list of the top 10 career websites according to Alexa, we used

 

SEMRush's SEO API

 

to learn more about how those sites attracted more traffic than their competitors. SEMRush SEO has some limitations. We avoided those limitations as much as possible by researching each website individually instead of trying to look at organic keywords and traffic throughout the career website category.
We decided to only research organic keywords and traffic because we wanted to know which content strategies work best within the career website category. Pay-per-click advertising can create short-term increases in website traffic. We're more interested in long-term content development strategies that keep websites at the top of search engine results.
The Results – Top Career Websites by Traffic and Keywords

Developing content that gets results takes a multi-pronged approach. At Scripted, we pair SEO specialists with professional writers to build organic traffic to websites.
Our teams take slightly different approaches to meet the unique needs of each project. Overall, though, the strategy includes researching keywords within a category, identifying keywords that will attract organic traffic, and handing the research to experienced writers who know how to keep readers engaged with useful, meaningful content while using keyword density that gets pages noticed by search engines.
Glossary of Terms for Easier Understanding
Career Website:

 

Content developers and SEO specialists can define categories in a variety of ways. In this instance, we wanted to look at the top career websites regardless of their names. We believe that this approach provides an accurate description of what other websites face when developing competitive content. A different approach would have involved focusing on websites with names that include specific keywords, such as "career" or "job." While that strategy works in some circumstances, we did not feel that it would provide a useful overview of the category.
Organic Keywords:

 

Organic keywords include the number of words and phrases that Google uses to rank websites. It does not include any paid search results, such as PPC.
Organic Clicks Per Month:

 

This number refers to the number of visits a website gets within one month when someone searches for an organic keyword. SEMRush makes it easy to differentiate between paid and non-paid traffic, so we can report straightforward, unbiased numbers.
Top 10 Career Websites According to Alexa
You will probably recognize most of the top-10 career websites. You may have even used them to find your current or previous jobs.
1. 
Percent of Traffic From Search: 25.70%
Daily Pageviews per Visitor: 4.41
Organic Keywords: 19.4M
Organic Clicks/Mo: 71.2M
2.
Percent of Traffic From Search: 65.20%
Daily Pageviews per Visitor: 1.36
Organic Keywords: 1.1M
Organic Clicks/Mo: 7.8M
3.
Percent of Traffic From Search: 31.40%
Daily Pageviews per Visitor: 2.36
Organic Keywords: 1.2M
Organic Clicks/Mo: 3M
4.
Percent of Traffic From Search: 18.10%
Daily Pageviews per Visitor: 2.55
Organic Keywords: 858.8K
Organic Clicks/Mo: 1.4M
5.
Percent of Traffic From Search: 34.40%
Daily Pageviews per Visitor: 1.95
Organic Keywords: 5.8M
Organic Clicks/Mo: 4M
6.
Percent of Traffic From Search: 3.70%
Daily Pageviews per Visitor: 5.24
Organic Keywords: 18K
Organic Clicks/Mo: 90.5K
7.
Percent of Traffic From Search: 37.60%
Daily Pageviews per Visitor: 5.84
Organic Keywords: 79.7K
Organic Clicks/Mo: 23.8K
8.
Percent of Traffic From Search: 45.20%
Daily Pageviews per Visitor: 1.94
Organic Keywords: 2.3M
Organic Clicks/Mo: 3.8M
9.
Percent of Traffic From Search: 11.20%
Daily Pageviews per Visitor: 2.7
Organic Keywords: 409.7K
Organic Clicks/Mo: 211.7K
10.
Percent of Traffic From Search: 47.00%
Daily Pageviews per Visitor: 1.7
Organic Keywords: 291.8K
Organic Clicks/Mo: 343.4K
What Content Brings the Most Traffic to Career Websites?
Our high-level research made it obvious which career websites attract the most traffic. That's just the first step of developing a content development strategy. We took a closer look at the career websites and some of their high-performing pages to learn more about how the sites managed to beat their competitors.
Including the right organic keywords can improve a website's popularity, but you only get the best results when you use the keywords within a context that appeals to readers. Google and other search engines pay attention to how users behave. When people ignore results or spend just a few seconds looking at content, search engines notice and use that information to help other people get useful results.
What Content Do Career Websites Want to See?
Considering that these are the 10 most popular career websites by traffic, we weren't surprised to see that the homepages got the most hits. We expected that, so we were prepared to look at pages that took the second through sixth positions. Looking at those pages offer a more meaningful insight into what types of content help career websites succeed.
The most popular pages fell into a few categories:
Tips for getting hired.
Job searches in specific locations.
Cover letter samples.
Resignation letter samples.
Career advice.
Indeed.com Highest-Ranking Page
The second-highest ranking page on Indeed.com is 14 Job Hunting Tips to Get the Job You Want. According to SEMRush, the post contains 161 organic keywords. Only two of those keywords, however, attracted more than 8,000 hits: "job hunting" and "how to get a job."
"Job hunting" appears six times in the 1,250-word article. All other keywords appear just once.
Other keywords that ranked within the top 10 include:
Job search tips.
Job hunting tips.
Job search advice.
Tips for job seekers.
The Balance Careers Highest-Ranking Page
The second-highest ranking page on Thebalancecareers.com is Best Resignation Letter Examples. SEMRush counts 580 keywords. The highest traffic volume comes from the keyword "resignation letter," which got 368,000 hits.
Four other keywords got traffic in five digits:
Resignation letter template.
Resignation letter sample.
Resignation letter example.
How to write a resignation letter.
The phrase "resignation letter" appears 72 times in the roughly 1,500-page article. "Resignation letter template" gets used three times. "Resignation letter sample" appears 12 times. "Resignation letter example" is used 20 times. "How to write a resignation letter" appears once on the page.
Monster.com Highest-Ranking Page
The second-highest performing page on Monster.com tells readers how to prepare for job interviews. The article, 100 Top Job Interview Questions – Be Prepared, has 2,000 organic keywords, according to SEMRush. The top three keywords – "interview questions," "interviewing questions," and "question" – received 246,000 hits each.
"Questions to ask in an interview" attracted 125,000 visits. "The interview" brought 90,500 visitors. Even low-performing keywords like "what to ask in a job interview" got 720 clicks.
Clearly, people are looking for help as they seek new jobs. Once moving beyond the application phase, interviewing can create a lot of anxiety and stress, so it isn't surprising to see so many job-hunters searching for these terms.
Career Builder Highest-Ranking Page
Career Builder's second-highest ranking page makes a lot of sense during the transition from office work to remote work. The page only has one impressive keyword, "work from home jobs," which has brought in nearly all of the page's traffic.
The only other keywords with marginally high volumes include:
High paying work from home jobs.
Work from.
Top work from home jobs.
Legit work from home.
Google work from home jobs.
Considering that "work from home jobs" is responsible for more than half of the page's traffic, though, the other keywords only play minor roles in attracting visitors.
Simply Hired Highest-Ranking Page
The second-highest ranking page on Simply Hired offers a list of recent jobs. Even though the content feels a little light, the page earned 81,100 visitors in one month.
The best-performing keyword is "jobs hiring near me," which has an impressive 1.22M volume.
Other top performers include:
Jobs hiring.
Now hiring.
Jobs hiring now.
Get me hired.
The keywords feel a little desperate, but they are trending during a time when many people are desperately seeking employment.
What Do Career Websites Want?
We've already identified some pieces of content that help high-ranking career websites excel.
Recommendation 1: Content That Helps Job Seekers Become More Successful
Do job seekers want this information?
Keyword research shows that millions of people want information about how they can improve their chances of securing jobs, whether that means improving their resumes, developing new skills, or learning how to interview better.
Will the content drive more traffic from search engines?
Yes, assuming that you hire an SEO strategist and writer with experience writing content that appeals to human readers and search engine crawlers.
Why should career websites care about content development?
Very few search engine users look beyond the first page of results. If your site doesn't make it to that page, then your traffic will always lag behind that of your competitors.
Recommendation 2: Content for Recruiters and Employers
Do recruiters want this information?
Absolutely! Onboarding a new employee costs a lot of money. Expect to spend at least $3,000 recruiting and training new hires. Plus, you have to expect new employees to under-perform while they take time improving at their jobs. Any advice that can lower the cost and increase the process benefits employers.
Will the content drive more traffic from search engines?
It's not the most influential content at the moment, but it does have a positive impact on a business's reputation. Over time, publishing thought leadership posts will encourage more websites to link to your posts. As the links grow, your content becomes more visible.
Why should career websites care about this content?
The more appealing your career website becomes to recruiters, the more jobs they will post. In return, that will encourage more job seekers to visit your site. It's an ongoing cycle that leads to traffic growth and higher revenues.
Recommendation 3: Optimization That Attracts Job Seekers to Job Postings
Do career websites want this content?
If they want to drive more job seekers to job listings, then they need optimized pages that will help people find relevant positions.
Will the content drive more traffic from search engines?
A list of job openings doesn't have much appeal to search engines. Something as simple as adding a short description to the page makes it easier for search engines to find your pages and recommend them to job seekers. Yes, you should expect more traffic!
Why should career websites care about this content?
The success of any career website comes down to whether it can help employers and potential employees find each other. Without SEO-driven content, your career website probably won't work much better than Craigslist. By getting the right types of content on your site, you can grow your audience, become a thought leader, and stand out as an expert.
Conclusion
The data we've provided should answer several questions like:
Do I need content to make my career website more successful?
Can SEO research really increase organic traffic to my site?
What types of content should I publish to help job seekers and recruiters connect?
Ask any Scripted client. They will tell you that optimized content makes it much easier to generate organic traffic and reach other goals.
About Scripted & CruiseControl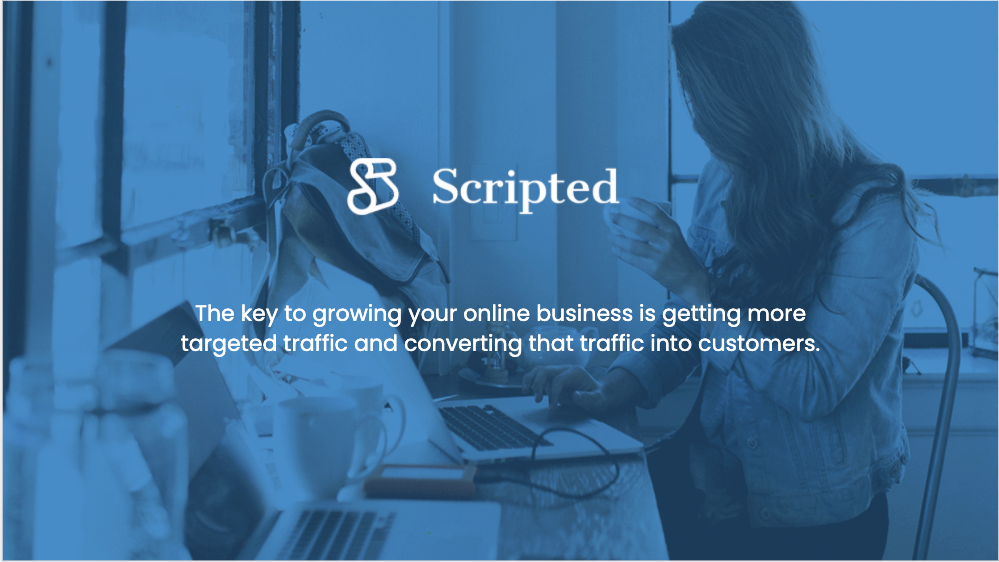 Scripted has teams of employees and freelancers who bring their expertise together to get results. Some Scripted users prefer to develop their own strategies. They can then hire content writers with experience in their fields. The Scripted platform has thousands of vetted writers who must pass written tests and maintain good reputations, so you can count on them to create excellent content for your projects.
Companies that want a more comprehensive approach to beating their online competitors should let Scripted take the wheel with its Cruise Control program. Cruise control does all of the work for you. When you sign up, you benefit from:
A dedicated account manager who will work with you and ensure that we meet your content goals.
Analytics and reporting that show how our organic content strategies improve your search engine positions, attract more traffic, and get more conversions.
A content marketing strategy built on SEO research and competitive analysis that puts your websites ahead of other businesses in your industry.
Content ideation and creation that comes from some of the most talented, dedicated writers that Scripted has maintained over years of operation. We know our writers' strengths, so we can pair you with a few professionals who understand your website's needs.
Learn more about the benefits of choosing Cruise Control by scheduling an appointment with the Scripted Team. We're happy to talk about potential strategies that will work for your company. We have plenty of options for small businesses and enterprise corporations. A short conversation will help you decide whether Cruise Control has the benefits you need.
---
Published by
Kevin O'Connor
on Wednesday, October 7, 2020
in
Content Marketing
,
Content Strategy
,
Seo
,
Writing
,
Career
,
Hr
,
Indeed
,
Jobsdb
,
Monster
,
Thebalancecareers
.