The Scripted Podcast: Marketing Agencies & Content with guest Rebecca Gill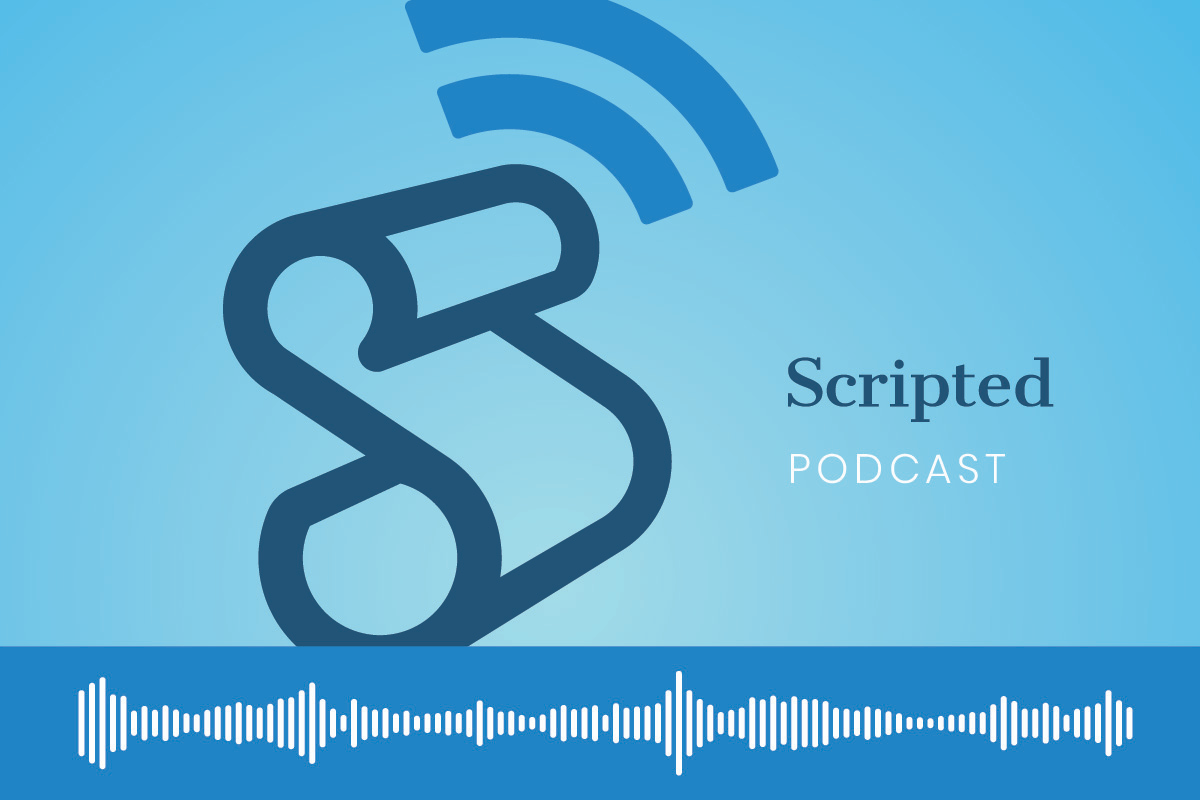 The Scripted Podcast is a show created for content marketers and content writers featuring real Scripted writers. We'll talk about best practices in content and SEO, our favorite marketing tools, how to find and hire writers, and all the fun and misadventure that comes with being a professional freelance writer.
In this episode of The Scripted Podcast we sit down with founder and CEO of Web Savvy Marketing Rebecca Gill to talk about the important relationship between marketing agencies and content writers. We discuss how she identifies a great copy writer, what skills are important for an agency when hiring a copywriter, and the SEO and Content Marketing landscape in these uncertain times.
We also start a new segment called "Solve My Problem" where we present an SEO or Content Marketing problem for our guest to solve. It was a great discussion and we thank Rebecca for joining us and sharing her expertise.
Episode Transcript
Kevin O'Connor: [00:00:12] Welcome to The Scripted Podcast. We are your new hosts. Kevin O'Connor, marketing director here at Scripted.
John Parr: [00:00:19] And I'm John Parr, the writer community manager.
Kevin O'Connor: [00:00:22] And we'll be taking the reins, so to speak, for Gregory Williamson. Gregory did an excellent job hosting the podcast for us, but he's moved on to another opportunity. So it's up to us to take the baton or the torch anyway. Thank you, Gregory.
John Parr: [00:00:38] Yes, thank you, Gregory. But, yeah, we're going to be taking the show into a brand new direction. We're going to have sort of a variety of segments focusing on my perspective from the writer community and Kevin's from the marketing side. But before we dive in. Kevin, tell us a little bit about yourself and how long you have been with Scripted.
Kevin O'Connor: [00:00:59] I've been with Scripted for just under three years now, three years in August, actually. Wow. Yeah. And I came over from agency work, so I was a marketing director at an agency in Las Vegas before that for a few years that I was marketing director at a pharmaceutical company for four years before that. But I started my marketing career as an SEO copywriter.
Kevin O'Connor: [00:01:23] So I was originally a journalist for a few years after college and then moved into marketing by way of copywriting.
John Parr: [00:01:32] So you've played both sides here for a little bit.
Kevin O'Connor: [00:01:35] Yeah. I've been around a while. Been around the block. How about you?
John Parr: [00:01:40] I have been here for five years, coming on almost five and a half years. I've been through many iterations of scripted if there are any veteran writers listening out here, you know what I'm referring to.
John Parr: [00:01:52] So you have kind of the old guard here. It's scripted, but I am excited to be on this show as your lovely co-host, Kevin. And also to have the opportunity to reach out to the writer base here and finally help them put a voice to a name, but also to provide some insights, say from the writers side to any listeners who are interested in getting their feet wet with content marketing.
Kevin O'Connor: [00:02:17] Yeah, absolutely. And I think we have a variety of audience. We can reach here today whether it's marketers or content writers or our subject today, which is marketing agency owners and copywriters.
John Parr: [00:02:33] There's a lot to cover. And I think we'll do our best to, you know, take over for Gregory. 
Kevin O'Connor: [00:02:34] Since there's two of us, we only have to do half as good as Gregory. 
John Parr: [00:02:35] That's right. 
Kevin O'Connor: [00:02:36] And we might be able to meet that expectation by the transitive property. I believe it is, yes. Maybe the two of us could equal one. Gregory, which is a new unit of measurement. We'll do our best when we get to our guest. I'm excited. Yes. Let's do it.
Kevin O'Connor: [00:03:14] With us today is Rebecca Gill and SEO consultant and educator Rebecca has over 20 years of experience in sales and online marketing. She is the president and founder of Web Savvy Marketing. In addition to running the day to day activities of Web savvy marketing.
Kevin O'Connor: [00:03:29] Rebecca also provides SEO consulting for clients and runs a membership site called the Digital Marketing Kitchen. And not to be outdone by the likes of Jon and I, Rebecca also hosted a great SEO podcast called SEO Bits. Welcome, Rebecca, to the Scripted Podcast.
Rebecca Gill: [00:03:45] Thank you so much for having me. So this is Johnny's first episode. We're pretty excited. So take it easy on us.
Kevin O'Connor: [00:03:55] So, Rebecca, we brought you here today to talk about the ever important relationship between content writers and marketing agencies. But first, why don't you tell us a little bit about your experience at Web Savvy Marketing.
Rebecca Gill: [00:04:07] Ok, sure. So I've been doing sales and marketing for 20 years, like you said, I founded the agency in 2009 in the heart of the big recession. We had back then originally started the agency to provide SEO services for people. But then quickly realized a lot of them just didn't have access to their websites, that we could even edit anything. So I started building websites for people in WordPress and the agency kind of evolved over the years. At one point we had the largest Genesis theme store outside of Studio Press, which was the founder of that framework. We've done website builds from small startups to very large corporate price corporations. I've done a lot of SEO work directly with clients, as well as teaching other consultants and agencies to perform SEO and digital marketing for their clients. So kind of a wide range of activities that we've had over the last 11 years.
Kevin O'Connor: [00:05:05] Yeah. And you had mentioned in our previous discussions that you had scale that marketing ends up and then kind of due to your own general happiness. You scaled it back to talk to us about that a little bit.
Rebecca Gill: [00:05:17] Sure. So, you know, when you start an agency and it's growing, I didn't really know. I always called myself the accidental entrepreneur, and said not to choose this for myself. It just kind of happened. But then I kind of got into a trap where I felt like I had to chase the revenue numbers and increase that revenue every year. And, you know, you get encouragement from outside sources as well. And as I started to chase that revenue and the team grew and grew and grew, I realized I was becoming very unhappy because I was spending my entire day chasing down receivables, worrying about payables and things like that. And I wasn't working with the clients. And it wasn't really I wasn't feeling like I was helping make anybody's life better. And that was a problem for me. So I sold off the theme store. I reduced down the custom work that we were doing. And I really started to focus on really making sure that I could help clients with digital marketing, specifically content marketing and SEO and, you know, being an advocate for them with other builds or helping them execute or even just doing everything for them. And that is what truly makes me happy. So it was definitely a good pivot for the organization. The one I didn't actually see coming until it hit me straight in the face that I needed to be done.
Kevin O'Connor: [00:06:32] Absolutely. You have to find a balance. And it really sounds like you have. Yes. I have to talk to you now about your content process with new clients when a potential client comes to you looking for SEO or content marketing. How can you walk us through that process?
Rebecca Gill: [00:06:48] Yeah. So we always start with reviewing their target market, making sure that we have Website personas defined and really understanding who it is that they're trying to reach and serve. And when I say that, I mean really dig it into what are those, the target markets? Pain points. They're challenges. What are their goals and objectives? What might they be worrying about? You know what keeps them up at night? Because that ends up being what they search for online. We try to walk through the customer buyer journey so that we can really capture search at all phases of that journey. And then from there we start to do keyword research along with competitive research, and create a plan of what type of content we would like. Right. And so then we kind of lay out that plan of content, which will have specific topics, focus to it and then, you know, put priorities and what do we need at the beginning of the project or, you know, maybe six months from now so that we can have a nice editorial plan to work from.
John Parr: [00:07:49] Right. And so what is the vetting process like for your writers? How do you know when you found the perfect copywriter?
Rebecca Gill: [00:07:56] I'll tell you that I have one client who is a large Web site and they have to copy writers that I work with. And they have two different sets of talents. One has a great ability to write SEO focused content for me. I feed her the topic. I give her the title. I tell her what keywords we want ahead. And she nails it. Then there's another one that has the ability to write great articles, but hers are more puff pieces. So it's not it's either more generic and there are kind of feel good articles not focused on SEO. And I think one of the important things about finding a copywriter is really densifying what it is you need to know, because there are two completely different styles of writing. And, you know, you're you've got different goals and in line there. And it's really important to be able to identify those. And as you're working with, you know, potential copy writers, understanding that. Right. Then finding somebody who can also have the same voice as you is really important. I tend to write very conversational and I try to take complex subjects and, you know, take them down to a manageable level so that everybody can understand them. And if I hired a copywriter to write for me and. Came in with very foremost, you know, speech. It would be very it just wouldn't work. So I think, you know, those are some of the things that you really need to think about and outline so that when you're when you're looking for those keeper writers, you can align that and you can find a great fit.
John Parr: [00:09:20] Yeah. And do you find there are any particular qualifications you're looking for in any of these copywriters? Are there any habits that you've seen that are kind of deal breakers?
Rebecca Gill: [00:09:31] I would tell you the biggest one for me is being able to take feedback. And that's, you know, and I have that relationship with Dawn, who I've worked with for a number of years. And that's because she's successful, because she's been able to take that feedback and learn from it and adapt to her existing writing style. Yeah. For when we have SEO focused articles and the clients, traffic's like doubled. You know, and I think it's in like a year or two years. And I had tweeted to her one time and like, Dawn, this would not be possible without you because the copywriter is critical for success.
Kevin O'Connor: [00:10:04] Absolutely do it.
John Parr: [00:10:06] Do you ever find yourself in need of more technical content than maybe you go to writers can handle and you have to find maybe more technical, adept writers? And if so, can you tell me about that process?
Rebecca Gill: [00:10:23] So when I worked with Imagine for a year rebuilding their digital marketing department, they worked with a lot of clients who were either very high tech or were medical based health care, pharmaceutical, biotech. And it is challenging to try to find somebody with those skill sets. And, you know, we did locate a couple of people with that. But, you know, being able to have somebody who can understand the nuances of certain industries I think is important. Now, there's a bunch of industries where it doesn't matter. You know, you don't have to have that experience or that specific skill set. But I think that there are some, like biotech, where it does really make a difference and it's critical for the success of the project.
John Parr: [00:11:07] Is there any key, say, piece of advice that you would give to new writers who are looking to expand their SEO copywriting skillset?
Rebecca Gill: [00:11:15] In particular, I would tell you to, you know, look to see what is important to the search engines start there. There's a lot of that SEO information on the Web where people have positioned articles and they may flip flop on their SEO advice from one day to the next. And I won't mention any names yet. Even people will come to me and say, well, so-and-so said this. I'm like, okay, no, we're not even going to pick, you know, pay attention to that. So the best you both Google and being given information on what matters to them. Right. Very specific on wanting semantic HTML5 headers within text because that helps them better digest the content. And, you know, when you start there and you start looking at the documentation they have available to us, there's so much that you can learn. And, you know, it's trusted because it's coming directly from the search engines. I mean, the search engines want writers to be able to produce content that they can easily digest, understand and be able to utilize that well in search. And, you know, that's where I would start. And, you know, there's a lot of podcasts and things, but it's difficult to know who again, who you can trust and who's just kind of refreshed and stuff from five years ago and calling it new, right?
Kevin O'Connor: [00:12:29] Yeah. How does a writer make a good impression on you as a marketing agency owner? When they first come to you looking for work, what should they have already?
Rebecca Gill: [00:12:42] I would say the first and foremost, don't reach out to me on LinkedIn. I had to lock down my profile because it was so full of spam and like, you're just not going to get my attention that way. You're much better off reaching out to me via social media or email through my website. I have contact forms and all my Web sites, you know, and just saying, hey, this is my skill set. Here's what you know, here's my skills. Here's some samples. And, you know, if you're interested, I'd love to have a chat with you. And I've had writers reach out to me that way. And it has been successful with, you know, I've connected them with clients or I've used them myself. Anything that's come through LinkedIn, I've pretty much had to trash because I can't keep up with the spam.
John Parr: [00:13:24] That's a problem. So what would you say is sort of the most common thing that any content writers that you've had overlooked when it comes to creating high quality content? So obviously there's a lot of writers out there that can write fluff pieces, which isn't to say that it's an easy skill set to do well. But when you're kind of going for that highest possible level of quality, what do you think is sort of the most commonly overlooked item?
Rebecca Gill: [00:13:50] I think, you know, I like having a structure with HTML5 sub and making sure it's semantically correct. I think that is a deal breaker for me, because if you don't understand the importance of that, I can't like I wouldn't be able to work with them because it would break up the SEO that we're trying to do because it would just be confusing to the search engines. Now, keep in mind, I'm willing to teach copywriters that I love being able to coach people and showing them improvements and what can be done to make content better digestible to the search engines. But that's a deal breaker. I think it's semantics as well. You know, Google's artificial intelligence, the knowledge graph relies a lot on semantics. And I think writers can tend to forget that when they're writing because, you know, that they're flowing through, you know, the creative people. And there has to be some more semantic elements in there, more descriptive text so that the search engines can understand, you know, really what the content pieces about. So those are both of those are deal breakers for me. But again, if you get a good copywriter, you can coach them as they don't know it and, you know, quickly teach them why it is. They'll see it.
Kevin O'Connor: [00:15:04] And how important would you say for an agency is a writer's experience in a certain format? Is it a big advantage for them to have experience writing say newsletters or press releases? 
Rebecca Gill: [00:15:17] I think press releases are less important, important, at least for small businesses. You know, corporations still use those a lot of small businesses because they don't have much of an impact in SEO and got abused by the industry. Yeah, they have, you know, much less importance. I think newsletters, emails and email marketing is such a powerful channel to reach, you know, prospects and existing clients and stay on top of mind with people. I think that's a great skill set. I think it's one that people don't highlight enough. You know, we think articles, we think web content. But email marketing is something that cannot be ignored. And if you have a if you have a list, you know, it's extremely powerful.
John Parr: [00:15:59] Right. And so what kind of volume are you doing at the agency? Like, is this so once a week thing? What are you really looking at here?
Rebecca Gill: [00:16:06] So any project that I work on has to have content.
John Parr: [00:16:10] Yeah. Right. I mean, it's just.
Rebecca Gill: [00:16:13] And that's where things fall down the most in years. If this is funny, I had a new client come in and start July 1st and we're talking about a brand new start up. And he said, you know, what do you envision for going? He's like, we want to have like 200 pages on the website. I'm like, no, I'm going to give you 20. Like, there's a big difference between two hundred and twenty. Like, you're going to struggle getting 20 written, let alone 200 analysts. You're gonna find a great copywriter to be able to help fill that need. You're not going to be able to do it.
Rebecca Gill: [00:16:40] And because you're a brand new startup and you're still formulating your business plan, it's going to be hard for you to feed that to a copywriter. Day one, you know, and a couple months. I mean, you'll have yourself established so you can articulate that to somebody else and they can help you, you know, speed that process up. But, you know, so that's like that's like kind of the you know, this is my story for that, because I do need coffee for every single project. We can't have good SEO without good copywriting. We can't have good email marketing and conversions without good copyright. Even social media needs some type of copyright. Right. It runs the web. And if you're doing a video, most likely you're in need of a script as well. So you can't get away from it or you're in-house writers doing all of that.
John Parr: [00:17:25] Do you go out, say it's a different writer for different kinds of topics, like do they have limitations or do you find that, say, having a stable of just incredibly versatile writers is sort of the best move here?
Rebecca Gill: [00:17:36] So the agency itself does not like I don't have writers on my payroll. I will have writers or we would use third party services like scripted. I actually have a client who's using scripted right now. Yeah. So that's kind of the relationships that we would have. Yeah. And I it's because it kind of goes back to me scaling my agency back. At one point I was interviewing writers to have on staff and then I decided this is kind of the point where I scaled everything back.
Kevin O'Connor: [00:18:07] It sounds like you have really smart clients. Yeah. I want to ask you and you brought up that client, came to you and asked for two hundred pages when you said, oh, you're lucky if you get 20. So I think every experienced marketer has a story about a client who's come in with unrealistic expectations or that just doesn't really know what they're about to get into. I wonder, have you had the client that comes in and says, quote unquote, can you make me go viral? And how are you? I feel like we've all had it.
Rebecca Gill: [00:18:47] Oh, I've had a lot of prospects that have came in with that kind of verbiage.
Rebecca Gill: [00:18:53] And I typically don't take them on as clients, just shut down the sessions. You know, after doing this for 11 years, you really can identify, you know, issues like, for example, my second client I had in 2009 was named Tony. Tony came to me and wanted a website you wanted to, like, redo his website and WordPress so we could have really good, strong content marketing and, you know, SEO and things like that.
Rebecca Gill: [00:19:17] And he told me he had 700 euros in back then. There weren't a lot of software packages that we could just go crawl the website and figure out how much was there. Well, it turns out he really had like 15000 euros. That was my nightmare client. Right. But that was a good lesson for me. And the lesson was always to make sure that expectations are clearly in place prior to signing. You know, over communicate during the sales process, document everything and cash in. If you can't, you know, find the right mix with that. Right. Then I exit. If I can't, I get the client to two or the prospect to really fine tune the requirements and their expectations and our deliverables. I know the project's going to be a nightmare and I just excuse myself.
Kevin O'Connor: [00:20:03] Yeah, totally. That makes sense. And you learn that with experience. And what you write for what you're not ready for any kind of feel.
Rebecca Gill: [00:20:11] But in that first conversation, you can and I mean, I know who I'm a good fit for two. And I'm very quick to say to people, you know what, I'd love to work with you, but based on, you know, your requirements, I'm just not a good fit. And I exit very quickly on that, too. And if I can, I refer them over to people that I know that are good fits.
John Parr: [00:20:30] And so we're gonna go to the Segway here in a second and to a segment we have here. But before we do, I was looking into it a little bit and I have to ask. So you have an alpaca farm? I do. Since I was looking at the gallery of all your alpacas this morning, and it's a pretty wild cast of characters.
Rebecca Gill: [00:20:50] How do I live in northern Michigan, just south of Traverse City. And a couple of years ago, my husband and I sold off everything we had with two houses and boats and everything else, and we sold off everything, moved across the state and started an alpaca farm. And I currently have about 50 alpacas.
John Parr: [00:21:07] That's the dream there.
Kevin O'Connor: [00:21:11] John here actually started Foster and Puppies recently. I think he's actually a little in over his head, if you have any advice.
Rebecca Gill: [00:21:19] I was thinking that we are too. Like on Tuesday, I have to drive from northern Michigan down to the southern part of Ohio to take an old package to Ohio State for surgery. So I cannot provide advice because I'm also over my head.
John Parr: [00:21:32] I mean, it's a different game. I've got two puppies and you've got like 30 plus alpacas. You think you're saving like 50 each?
Rebecca Gill: [00:21:39] Yeah, I'm about eight and still pregnant. So there'll be more coming.
John Parr: [00:21:43] Oh, my goodness. All right. So we have this segment here. It's called Solve My Problem. And it kind of works like this. We present a problem to you and it'll be an SEO or content marketing problem and you tell us how you think you might solve it. So here's this first one here. We've got a customer problem. So I own a local plumbing company and I get 98 percent of my work from word of mouth or recommendations.
John Parr: [00:22:11] I have a website and a Facebook page, but I've never really used either to generate new customers. I'm interested in hiring a marketing agency to do some demand generation. How would you recommend or what would you recommend as an agency for me?
Rebecca Gill: [00:22:27] So first and foremost, I recommend we get you up on Google my business, because that's where the majority of your traffic is going to come from. Your Web site doesn't need to be massive. It needs to have quality content for the services you offer and then, you know, small posts, blog posts and updates and things like that and educational information. I would tell you a couple of times a month, because you're a small small business and we publish it on the Web site. Then we publish it and Google my business under their posts. And then we posted to Facebook. And all leads are all. All roads come back to the Web site so we can track conversions. So that would be my route with that like. Type of small local business.
Kevin O'Connor: [00:23:10] And what does it take to really optimize there? My business page.
Rebecca Gill: [00:23:16] It's more you know, there's there's like there's stuff there and it's constantly changing. So it's not that it's rocket science. It's just knowing what features are there to make sure you have the right category and you're actually completing it. It's kind of like SEOYoast and WordPress. People install it but never actually fill it out. So my business is the same. And then making sure that you're giving it love, like adding new posts. And those posts could be little updates on what you've actually, you know, wrote a blog post on your Web site. And, you know, the beautiful thing about local small businesses is they need some content and they need, you know, fresh content, but they don't have to have the same length and requirements as a national company trying to compete online from an SEO standpoint at least.
Kevin O'Connor: [00:24:01] Absolutely. So, yeah, I've got another problem for you. Ready for it. Okay.
Kevin O'Connor: [00:24:08] This is from a marketer perspective. I'm a solopreneur and I have a handful of SEO/SEM clients all in the same industry. They're all real sisters. I like this nation. I want to take on more clients. Should I continue to look for more real estate clients or should I try to diversify my clients? So and where should I invest my efforts to grow?
Rebecca Gill: [00:24:29] Hmm.
Rebecca Gill: [00:24:31] Well, since the person likes real estate and likes that kind of client, I would probably stay niche with that. And I'm gonna tell you that you man your own domain and become master of your own domain and start publishing educational content for realtors and how they can master digital marketing. And the leads will come to you if you do a good inbound marketing effort for yourself. The nice thing about doing that is you won't be segregated into a specific area, you know, geography within the country. Realtors from all over the country.
Rebecca Gill: [00:25:07] And then you won't have you want to have clients that are competing against each other. I hate and never will work in that kind of situation, but that is what I would do. And that's what I've done for over 15 years.
John Parr: [00:25:18] You can hear it. You can hear it in your experience.
John Parr: [00:25:20] Those were rapid fire answers as well. I'm not young. I have been around the block a few times in digital marketing.
Kevin O'Connor: [00:25:28] But specifically, obviously, these are before we wrap up. But these are really uncertain terms or uncertain times, strange and uncertain times, and no one can really see the future. But what's your take on the landscape? SEO and content marketing now and in the next year? I understand it's really hard to predict right now.
Rebecca Gill: [00:25:47] Well, I would tell you this. We are all stuck in our houses and we're not going to be unstuck for a while. Right. We know that. And it's not like people stopped looking online when COVID hit. Digital marketing is more important now than it was before. So the companies that are going to be successful are going to see that.
Rebecca Gill: [00:26:09] I have one client that when COVID hits double down, instead of cutting my hours, they're like, okay, we need you, we need you, man. Now more than ever, we're doubling your hours per month and they're pushing out a ton of content and there you know, their website traffic is growing and so is their rank because people are searching and they're providing value.
Rebecca Gill: [00:26:28] So do we know what's going to happen with COVID? No, but we know the Internet's not going to go away. We know the written words are not going to go away, and we know it's going to become increasingly important as people get stir crazy in their house.
Rebecca Gill: [00:26:38] We're still having to shop. We're still going to live. And like I said, I think that the companies that see that and take that time to spend are the ones that are going to win. I mean, you're not spending time. You're not spending money in time right now and in in-person events as opposed to sitting on that. I just rewrote it to something like, you know, content marketing that lives on. That's what I love about content marketing, SEO. It's not like a paper click. I've always joked that Paperclip is cocaine for marketers because when you get a quick idea and it's gone right, if you have a good, solid piece of content, it's going to rank. And I've got content. I rank, you know, back in the 90s, still sitting on the web and still bringing in traffic. Well, it just lives forever when you do quality work and it builds your authority. People are self qualified when they come in through inbound marketing with content. They're already drinking your Kool-Aid. They're ready to convert and cover. It's just amplifying that as opposed to degrading that because we are stuck, you know, at home and we can't go mingle and we can't go shop, you know, brick and mortar stores or go to events and things like that. So I hope that, you know, businesses do recognize that, like my one client did, and they understand that this is an opportunity. There have been a lot of businesses that have grown out of recessions and situations like this that we're in right now. Wonderful companies. And this is gonna drive innovation with the right people.
Kevin O'Connor: [00:28:06] Absolutely. We've seen that in a lot of our customers recently doubling down. Content, too. And I usually are. I've always gone with the faucet metaphor to compare PPC and content marketing with PPC. You can turn the faucet on, but as soon as you stop paying, it turns off.
Kevin O'Connor: [00:28:27] But I think I'm going to go with the cocaine one that does flow out of my mouth one day talking to me. I was hysterical and I'm like, okay, well, I got it right. Even steal one phrase or, you know, whatever one statement. They understood everything I was trying to say. So it stuck with me.
Kevin O'Connor: [00:28:45] Marketing cocaine is gonna be on our keyword list now.
John Parr: [00:28:51] Well, and with that, we'll wrap up this episode of the scripted podcast. I really want to thank our guest, SEO wiz Rebecca Gill. To learn more about Rebecca or to have her solve your SEO problems, please go to RebeccaGill.com. Is there anything else you'd like to add? Any shout outs? Any plugs?
Rebecca Gill: [00:29:12] I guess, you know, my plug would be my current project that I'm working on with partner Cory Miller, which is the Digital Marketing Kitchen, and we're helping agencies and end users kind of get their digital marketing flowing.
Rebecca Gill: [00:29:23] And, you know, content marketing is one of the pillars of it and key. So that would be my plug.
John Parr: [00:29:29] Perfect. And congratulations on those pregnant alpacas.
Kevin O'Connor: [00:29:34] Thank you, Rebecca, so much for coming out. I hope you join us again sometime.
Rebecca Gill: [00:29:38] Thanks so much for having me.
John Parr: [00:29:54] All right. So there's a lot to take in here. She is incredibly impressive and very well-spoken. Is there anything that sticks out to you in particular, Kevin?
Kevin O'Connor: [00:30:04] I loved a lot of what Rebecca said, and agreed with a lot of what she said. She really, truly knows what she's talking about, particularly well for writers trying to get hired by agencies to know your SEO basic information. Right. And how key that is to getting hired and getting rehired.
Kevin O'Connor: [00:30:26] Like knowing semantic SEO, which is now targeting topics instead of keywords by including semantic related phrases within your content and. Right. Including those subheadings, which is just key. If you don't include those things, some marketer or an SEO that might have hired you to write content is gonna have to redo that stuff.
John Parr: [00:30:48] Right. And it's interesting, too, because I think that this is also something you have to keep up with. Right. I mean, the changes. Right. And I'm not in that world in the way you are. But one thing I've never envied of marketers and especially pertaining to SEO, it's just the amount of upkeep. It's like my knowledge about SEO from four years ago is basically irrelevant.
Kevin O'Connor: [00:31:11] Right. Google, you know, Google's is the size it is because it's constantly getting better at knowing what people are searching for. And they do that by advancements like Semantic SEO that didn't exist that five, 10 years ago. However long.
John Parr: [00:31:28] Right. And well, the understanding of this stuff isn't inherent either. So it's going to require a bit of research on your end. As a writer. But it can really pay off. Yes. And, you know, obviously from us internally, if we're telling you that, you know, these top writers that we're seeing are the ones who have really put in the work and put their nose in the books to to brush up here on SEO, you can kind of rest assured here that this is something that some of our highest paying clients are looking for, for writers. And on your end, the beautiful thing is there is a wealth of information available out there, just as Rebecca said.
Kevin O'Connor: [00:32:04] Yeah. And there's a wealth of misinformation, as you mentioned. So you get a lot done. Makes it a little tricky. So go to the trusted sources. We like us in particular. And AHrefs does a lot of really great SEO work. If you want to bone up on it?
John Parr: [00:32:21] Yeah. And, you know, actually, in the coming months, two will be providing some more resources about how to get started in learning about SEO resources that are available out there.
Kevin O'Connor: [00:32:32] Mm hmm. And I think the other point that really stayed with me was her emphasis on communication. And yeah, the process of finding new clients as well as finding writers. Yeah. So you guys are on the same page as a marketer. You want to line up with your potential client from the get go and document everything. So you don't end up with a Tony who says he needs 700 urls fixed but really needs fifteen thousand right now. Right. You don't want to be in that situation. And for a writer, it's about knowing exactly what the client wants. So open communication. Ask a lot of questions.
John Parr: [00:33:11] Yeah. This is something that I've been advising to the writer community for such a long time. And it's, you know, the importance of messaging. This is pretty much like the key deciding factor in whether your new client is going to become repeat business. You've got to figure that in a lot of these cases when these clients are kind of handing this project off to you. For many of them, they're handing off their baby here and they need to be able to trust you. And the best way to do that is with solid communication. And then also, as Kevin is saying here, it's a great way to prevent scope creep. It's a great way to even prevent, you know, multiple rounds of revisions. Getting all of this information, presenting yourself in a personable manner can really go a long, long way. And, you know, as freelance writers, you know, the most important thing here is having this number of repeat clients. And if you're not communicating, you're severely diminishing your chance of creating a stable of repeat business.
Kevin O'Connor: [00:34:10] And as you heard from the client side, communication is key for the writer. We surveyed our writers as scripted and that was number one on their list as well as of importance is a clear content brief. Open communication throughout a project with the client. If a client goes silent on a writer, that's detrimental to the success.
Kevin O'Connor: [00:34:32] So if you're a marketer, stay in communication with writers. If you're a writer, ask a lot of questions and stay in communication.
John Parr: [00:34:39] Well, the beautiful part about that is that this isn't something that you're going to have to do forever with that same client as you begin to build that relationship. You're going to need a lot of communication, a lot of questions. But as you develop that relationship further, you can achieve this sort of synchronization with your client here where you'll just know and they'll know and they'll trust you. They'll know exactly what you're going to do in terms of approach. You know, we heard Rebecca mentioned that with her one go to writer. And conversely, you'll know exactly what your client is looking for. Of course, you know, reaching out is always going to be important, but that by and early will pay off big time down the road.
Kevin O'Connor: [00:35:19] And that's the ideal relationship you want to have. And if you can keep that for a long term, that's the problem. There's a lot of turnover in this industry.
Kevin O'Connor: [00:35:26] But, yes, if you can keep that relationship going, you're you take out half the work of any kind of content marketing project.
John Parr: [00:35:33] That's right. And I think that about. Does it. Is there anything else you'd like to add, Kevin?
Kevin O'Connor: [00:35:38] No, I think this is a great first episode for both of us. I'm proud of you. I will put myself on the back for you. And I hope you guys enjoyed listening to it. We promise we'll actually get better at this.
John Parr: [00:35:50] Yeah, we will work hard. And as we like to say here, life isn't scripted, but your content should be. So go to scripted dot com and find the perfect writers for your business.
Kevin O'Connor: [00:36:00] See you next time.
If you'd like to learn more about Rebecca Gill go to Digital Marketing Kitchen or RebeccaGill.com
Need help with content? Start your 30 Day Free Trial today and find the perfect writer for your business!