10 Best Blogging Platforms For New Freelance Writers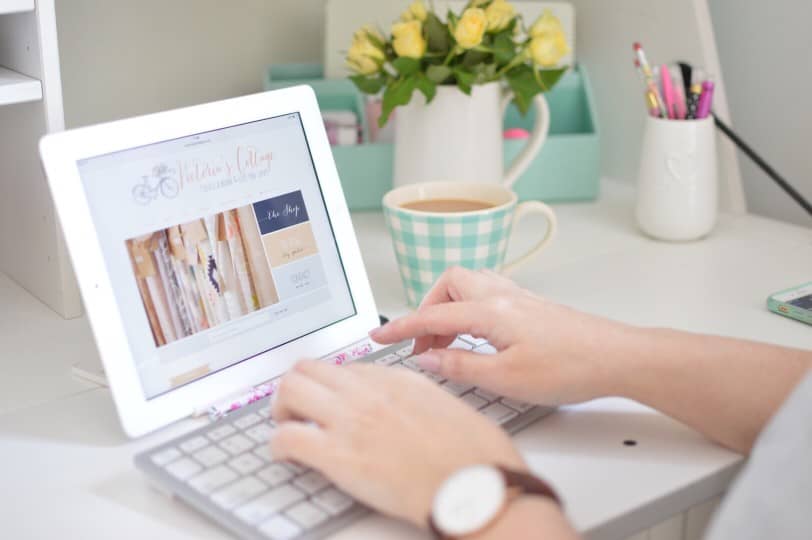 Kickstarting your career as a freelance writer is exciting — but where do you begin?
The first step is choosing a platform that will allow you to reach your goals and thrive as a writer.
Considering that around 17% of all freelancers are writers and journalists, there is no shortage of options. However, choosing the right platform could significantly affect the course of your career.
Two of the best-known platforms out there are WordPress blog and Blogger (previously known as Blogspot). Although these blog platforms have perks and have stood the test of time, they can be constraining. That's why you need to explore all of your options. Whether your goal is to diversify your content reach or build a solid freelancer portfolio, the following platforms will help you do just that.
1. Medium

The popular blogging platform Medium continues to grow as it draws businesses and publishers into its ranks. With a clean, easy-to-use content management system, password-free login, and analytics at your fingertips, Medium makes sure you'll come back often to post new content.
Like WordPress, Medium has a large built-in audience and an active readership. The paid member tier is inexpensive at $5 a month (or $50/year) and allows other members to tip you, monetizing your most popular content.
You can also republish your personal blog posts from another site on Medium with their import tool. The tool is easy to use and brings in text from any other site along with a canonical tag so Google knows it's not duplicate content. The import tool also features custom link creation so you're not limited to an incomprehensible line of random letters and numbers in your post's URL.
Adding your work to Medium is an opportunity to reach a much larger audience and drive traffic to your own site. The drawbacks? Publishing on Medium means you give up control of your work, and the site's analytics can't compare with Google. If you have content you can't place elsewhere and want it to be seen, Medium is an excellent choice.
2. Jekyll
If you're experienced with the Ruby programming language, Jekyll is a powerful, highly customizable blogging site, according to TechRadar. While there is a large learning curve for beginners, you can't beat the price. The site generator is free, and users can also post on GitHub Pages without incurring hosting fees.
Jekyll takes your content text files, inserts them into a template, and creates a website ready for uploading. Unlike WordPress or Blogger, you are in control of every aspect of your site, from custom pagination to layouts and themes as well as other design options. You don't have to worry about databases or comment moderation because the site is simply your content, presented the way you want it.
If you've ever lost content because an online publisher went out of business and you're a talented techie, you'll appreciate Jekyll.
3. Tumblr
As the love child of social media and regular blogs, Tumblr reigns with over 496 million registered free accounts. The microblogging site is perfect for you if your posts are a little short for "traditional blogging" yet too long for Instagram.
The interface gets a thumbs up for ease of use and is perfect for mobile blogging, plus you can quickly switch between accounts. Readers can leave comments on your post, or re-blog it with their own comments attached, much like the "Share" button on Facebook.
According to NBC News, Tumblr recently announced a ban on adult content including pornographic images and videos. The ban was enacted to make the site a more positive place where users feel comfortable. Although the site's AI logarithms flag and ban content, the site doesn't delete content. Instead, it's viewable only by the original blogger. There are a few exceptions to the adult content ban, however, including nudity in classic art or news stories.
The simplicity of Tumblr means there's not a lot of flexibility in design since your posts appear in a feed with everyone else's. You'll need to create your short-form posts with a visual element if you want to catch people's attention.
Tumblr has lots of pros but a few cons as well: there's no way to monetize your posts, and Tumblr doesn't provide blanket security certificates, so your posts will appear with that annoying "not secure" tab in Chrome browsers.
4. Ghost
Much like WordPress, Ghost offers blogging on its site or a downloadable version you can install to your own self-hosted site. Both offer an incredible number of plugins, themes, custom domains, and widgets, but that's where the similarities end. Ghost is just for content, enabling users to create publications and magazines securely on open-source software.
Unlike WordPress, you're not limited by themes and plug-ins available onsite; you can upload your own to Ghost and make it unique. It features a simple, two-column interface using Markdown instead of the popular WYSIWYG (What You See Is What You Get) formatting, and it also offers built-in SEO tools with no plug-ins required.
The self-hosted CMS is free, but hosting on Ghost's network currently costs $29 per month for the basic subscription, which allows you to add one other contributor to your roster and covers 1,000 views a month. If your blog explodes in popularity, the Ghost Pro Business package covers one million views a month and guaranteed uptime for $199 per month.
5. Wix
If you want your own blog site but hate the stress of building it, Wix is for you. It's similar to Blogger and very user-friendly. Signing up is easy with your Google account. You can browse through themes or answer a few questions and let Wix's Artificial Design Intelligence create a ready-made site tailored to your specifications.
The free blogging platform also features drag-and-drop functionality making it easier to customize your blog. Both paid and free versions are available, and you can start for free and upgrade to the paid version if you like it. You also have the option to create a custom domain name if you're willing to spend the cash or use the free domain name provided. The freelancer monthly rate is currently $14, which is the most popular option.
A mobile app allows you to write posts and manage comments from anywhere. With their stellar customer support, it's easy to get access to help. Plus, if you team up with other freelance writers, you can add them as contributors to your blog. On the downside, Wix will run ads on your blog, and you don't have full control over your site.
6. Postach.io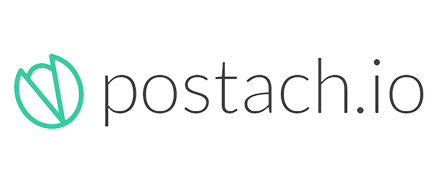 Evernote is one of the top apps available to writers for note-taking and brainstorming. Postach.io extends that relationship and connects with your Evernote account to publish your notebooks as blog posts.
According to Postach.io, Evernote is your content management system, and you must write your posts in the app first. After you connect it to the site, you can choose customizable themes and select add-ons, like Disqus for comments, social media share buttons, and Google Analytics. It's an elegant blogging solution for die-hard Evernote fans even though it's limited to fifteen themes and doesn't have a lot of plug-in or widget options. The streamlined site is speedy on mobile connections, however.
You're allowed one Evernote account on your Postach.io on the free plan; more than that, and you'll need to upgrade to the paid version. Plans range from an annual fee of $5 to $250, depending on the number of blogs you need.
7. Squarespace
Since Squarespace is a web hosting service, it doesn't offer any free blog options. But if you're looking for hosting and want gorgeous visuals, Squarespace may be a good option. The site offers free and paid templates with customization options, and both feature Instagram-worthy designer templates that demand attention.
Squarespace also supports comment sections so you can interact with your audience, and a blog app so you can post and moderate on the go. Pricing currently starts at $12 per month, which includes a free custom domain. It's a great platform for small business owners. 
Despite the pros, customizing some templates can be difficult for beginners. The site doesn't match Wix for simplicity, although it gives you the option of adding RSS feeds which Wix doesn't currently support.
8. Web.com
First founded in 1999, Web.com offers both web development services and domain name registration, allowing you to kickstart your passion for blogging. This award-winning platform offers two core options. You can build a website in three easy steps with a drag-and-drop editor design tool, take advantage of their free themes, or leave your website design to the experts and benefit from 20+ years of custom website design and development.
The site builder guarantees 99.9% uptime and unlimited storage for greater peace of mind. Paid plans range from $5.95/month to $9.95/month for the first month, which then switches to a recurring fee ranging from $14.95 to $36.95 per month. Security add-ons are also available.
9. Substack

Substack is blurring the lines between blogs and newsletters. If your goal is to reach your audience directly through email, Substack is an excellent choice.
When you create your account, you'll receive your own webspace that hosts your newsletters. That way, your subscribers can look through back issues that can create authority as you build a loyal following. And when you've attracted a following, you can start making money through paid subscriptions.
If design is important to you, Substack won't deliver. This platform focuses on written content. However, you can embed images and videos. It's a simple, low-risk way to build your personal brand, and publishing is always free.
10. Weebly
Weebly is a free website builder known for its customizable webpage designs and useful tools. Powered by Square, Weebly is perfect for those who plan to start blogging as part of a larger marketing strategy. Create your website with Weebly to get discovered, start selling with powerful eCommerce tools, and grow.
You can also choose from a wide range of websites, online stores, domains, and add-on features. Using your own domain name from another site is an option. The drag-and-drop interface helps you build content quickly and easily.
Basic accounts are free. Premium plans including personal, professional, and performance accounts are also available and cost $7/month, $15/month, and $30/month, respectively.
Honorable Mentions
Bluehost offers reliable and affordable WordPress hosting while providing customers with products, tools, and support to help them successfully manage their own website. 
Joomla! is easy to install and set up, even if you're not an advanced user. Their large video tutorial library allows users to become self-taught experts.  
LinkedIn started as the social network for professionals and has now incorporated "articles" which serves as a blog platform. 
Choosing the Best Platform
Some platforms are better than others — it all depends on what you want to get out of your blogging experience.
The key is finding the platform that's best for you and your goals. Finding a favorite platform means you'll post more often, grow a larger following, and enjoy a greater ROI.
Need talented freelance writers to take your blog to new heights? Find the best freelance writers on the web right here at Scripted.

---
Published by
Nicole Karlis
on Thursday, December 13, 2018
in
Content Marketing
,
Content Strategy
,
Best Blogging Platforms
,
Blogging Platforms
,
Ghost
,
Jekyll
,
Medium
,
Potach.Io
,
Squarespace
,
Tumblr
,
Wix
,
Wordpress
.