6 Things We Love About Content Marketing Right Now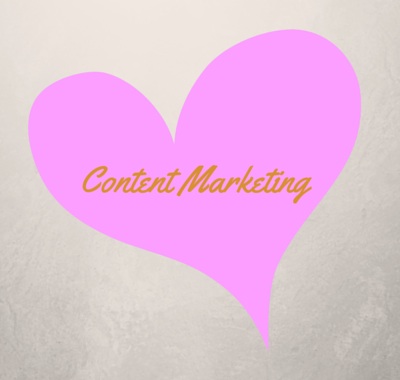 Since February is the month of love we want to recognize what we're loving about content marketing right now.
Content marketing
is an evolving industry that is constantly experiencing exciting change. During the last couple years we've seen more companies use content to get the word out about their brand than ever before which has caused a new wave of originality and creativity in the marketing space. According to
CMI's 2015 Benchmark report
, 70 percent of B2B marketers are actually creating more content than they did one year ago -- that's huge. While it can be hard to stay on top of changing trends with so many players in the game, there are a few things happening right now that are pretty awesome. In light of Valentine's Day, let's take a moment to recognize what we love about content marketing right now.
See also: How To Fall In Love With Your Blog All Over Again
1. Podcasts Are Really Cool
Radio has been known to be a dying media for years now -- ever since the birth of television to the boom of the Internet. However, in content marketing, what's old is certainly new again. Content Marketing Institute has brought back radio-like storytelling with their hit podcast series "
This Old Marketing Podcast
."
Social Media Examiner
also has a popular podcast where Michael Stelzner interviews different marketers to explore a variety of content issues. Both have big and loyal followings proving that radio is still loved by many.
2. Marketers Are Dedicated to Quality
Writing is easy. Writing well, on the other hand, that's a different story. What makes content marketing exciting today -- encouraged by Google's newest algorithm updates -- is that more weight is given to well-articulated ideas. This means that content marketers are working hard to produce content worth --not filler with dramatic headlines.
3. Journalists Are Becoming Content Marketers & Vice Versa
In the past, advertising and journalism were two separate realms, only converging in trade publications and early native advertising. Today, the two are intertwined. Journalists are transitioning into careers as content marketers and, at the same time, content marketers are expecting journalistic-quality from their content writers. The merging of the advertising and journalism worlds signifies that marketing collateral is well-written, expertly researched and well-crafted. This also gives journalists the opportunity to be creative and persuasive multi-media web producers -- not just objective writers.
4. Marketers Are More Creative Than Ever
The limits introduced by traditional media have been obliterated. Content marketers are becoming more creative than ever, coming up with a slew of excellently crafted marketing strategies as impressive as they are entertaining. For proof, look Pepsi's
#Livefornow
and
Pespi Pulse
campaigns or Virgin America's brilliant and
totally mesmerizing
6-hour "advertisement" for Blah Airlines. Marketers are now pushing media boundaries like artists, captivating the changing tastes of today's modern audience.
5. Audiences Are Engaging With Sponsored Content
Sponsored content -- also known as native advertising -- is content designed to mimic the look and feel of the site on which the ad appears. Rather than the heavy-handed pitch of an advertisement, native content is designed to entertain and inform readers in a way that still promotes a brand or product. The practice is not entirely new, but sponsored content on the Internet has undergone a massive change.
While advertisers are struggling to find effective metrics to measure sponsored content's success,
The New York Times
announced last year
their readership spends about the same amount of time on sponsored content as news stories. Additionally, spending on native ads has
grown dramatically
since 2012, and is expected to make steady gains in coming years. This is yet another sign that marketers are competing face-to-face with traditional content providers, and that marketing departments see this content as money well spent.
6. Brilliant Speakers at Conferences Are Launching New Ideas
Industry-wide conferences are the new testing grounds for content marketing ideas. This year, for example, Kevin Spacey surprised the audience at Content Marketing World with a
compelling and surprisingly industry-literate
speech on storytelling's power and fundamental properties. Conferences are great places to discuss issues and innovations with fellow marketers as well. Check out our list of
exciting content marketing events
in 2015 to start planning your trip.
Now that we've listed what we love about content marketing right now, it's your turn to share. What are you most excited about this year? Share your thoughts with us below.
To Read More About Content Marketing, See Below:
Content Marketing Advice from CMI's Joe Pulizzi & What Marketers Can Do Better In 2015/a>

Do Readers Want To Share Your Content?
The Content Manager's Ultimate List of Events to Attend In 2015