Law Firm Marketing Strategy in 2019: How to Use Content to Outrank the Competition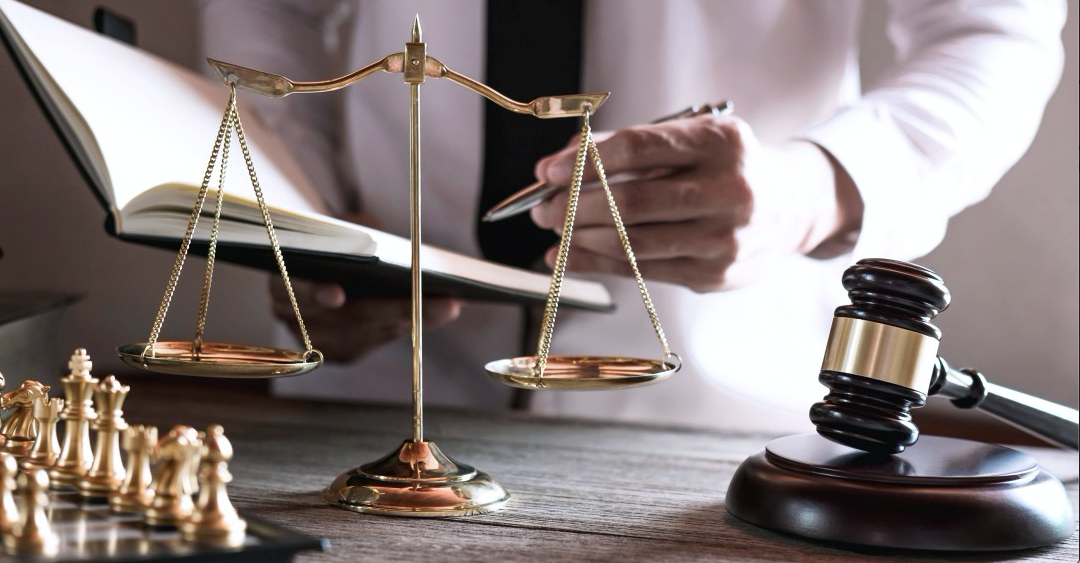 Law firms pay upwards of $75 a click for paid search terms, higher than most any other industry. That's why ranking organically in search is not just a side note—it is vital to success. If you want an edge over other firms, you must ramp up your law firm marketing strategy.
In this post we break down proven content strategies and tactics that work for law firms in 2019, including:
Must Have SEO & Sales Elements For Your Website
Creating An Original & Engaging USP (unique selling proposition)
Creating Content That Ranks & Attracts Clients
Promoting Content & Social Media Marketing
Spruce Up Your Website for Sales and SEO 
In many instances, your website is your first line of contact between your firm and potential clients. Since the first impression has a weighty impact, your credibility hinges a lot on your web design. That's why it's imperative that you use your website as leverage and turn it into a search engine optimized sales machine. Key elements to focus on includes:
Complete Contact Information
When people who need your services visit your website, what do they see? Your complete contact information, we hope. 
Because how else can they reach out to you if you don't have your address or contact information in your online real estate? Most clients can't be bothered by clicking a few more buttons to check your contact information, so you better have it visible on all your webpages. 
Lead Forms
Regardless of the different law firm marketing strategies you employ, you still need to convert visitors into leads. Embedding a lead form into strategic webpages and content is the easiest way to do this. Visitors can easily fill in essential details like their name, contact information, and a quick summary of what happened to them to make it easier for you to follow up. VentureHarbour.com put together a list of the best lead forms for your perusal.
Responsive and Mobile-friendly Design
Considering that 51.3% of users connect to the internet using tablets, smartphones, and other mobile devices, while a good 48.7% uses desktop, you need to have a website design that accommodates all these types of devices. That means your website should load and render all its elements regardless of screen size, orientation, and platform.
The website should also automatically respond when the user switches from one gadget to the next. This entails fluid layouts and intelligent use of media queries. This is for your benefit as well–you don't have to develop a new design every time the latest tech gadget is introduced in the market.
Page Speed
How fast your website loads is how fast you can generate new leads. This is because page speed has a direct correlation on important numbers like:
Search engine ranking
Number of visitors to your site
How long each visitor stay on your site
How many visitors become leads
You should make sure that you optimize your website and lessen the page load time. Ideally, your website should load in under three seconds. Anymore than 3 seconds and the bounce rate skyrockets. 
Social Proof
Social proof is a concept in marketing that states that people usually conform to the actions and decisions of the masses. The logic is that since people find the brand credible or trustworthy, then it must be so. 
This is why those Amazon reviews hold so much weight. In your firm, you can make use of this concept by displaying certifications, awards, or accreditation from renowned organizations. Having client testimonials on your website works too. These serve as evidence of your firm's excellent standard and reputation.
Craft a USP that Sets You Apart from Other Firms
In a field where competition is the name of the game, you need to have something unique that sets you apart from the pack. And you need to articulate that into something that's clear, memorable, and differentiates you from all the other firms out there.
Some awesome USPs (unique selling propositions) are:
"Former Police and Prosecutors… Now Fighting for You" – shouselaw.com
Why this works: When you're afraid of law enforcement officers hounding you, you'd want a team who knows how they think to be on your side.
"Ever Argued with a Woman? Put an Aggressive Advocate on Your Side" – Bartow Divorce Attorney
Why it Works: It's witty, memorable, and communicates a clear message to potential clients who are going through a divorce. In fact, this USP works so well that it became a point of contention in a trademark infringement lawsuit.
How about you? What are you trying to say to potential clients? In a field where everybody's basically saying, "We're amazing, hire us", you need to give people a better reason why they should listen to you, instead of them.
6 Steps to Creating Valuable Content 
If your website is the sales machine, well-written and search engine optimized content are its tentacles. Content formats are very diverse and can range from ebooks, infographics, webinars, user-generated content, and how-to articles. To create well-shared and valuable content that ranks high in the search engines, consider these 6 steps:
1. Know your audience
Relevant content is always about the readers. Write for a specific audience using targeted keywords. Give your content some substance that truly helps the readers. To do this, you must first understand these:
Who is your audience? What problems do they have that you can help solve? 
What questions are they asking? What information are they after? What compels them to go online and type in that search query?
Why are they searching for that information? What could be their current situation?
Which keyword is your target audience using? What do they hope to find or accomplish using those keywords?
Try filling out this persona of your ideal client: 
Age: 
Location: 
Gender: 
Income Level: 
Education Level: 
Marital Status: 
Occupation: 
Favorite Social Media Network: 
Influencers: 
Pain Points: 
As you get more data from your client list and ad campaigns you can refine this persona and hone your content accordingly.
2. Research your topics for popularity & rankability
Once you have an idea of who your ideal audience is you can use that information to come up with topics that are within your field of expertise and relevant to your readers.
A good target keyword relies on three basic elements:
Relevancy – Is this keyword/topic at least tangentially related to your business?
Search Volume – Is this term being searched enough every month to drive steady traffic?
Competition – Is the competition low enough for you to realistically rank?
So how do you find this data to know if you have a good keyword target? Here at CruiseControl.co we use a mix APIs and proprietary tools to gather this data, but you can use something like Ahrefs or SEMRush to do your keyword research.
In the above example from Ahrefs, you can see that "personal injury attorney los angeles" gets an average of 700 monthly searches and has a relatively low level of competition at 11/100 difficulty.
Side Note: The cost-per-click on this term, were you to advertise on Google is around $75 a click!
If you happen to be a Los Angeles personal injury attorney, this would be a good term to rank for because it would bring in consistent, relevant traffic to your site. 
It's also important to note that ranking for a term like "personal injury attorney los angeles" means search engines consider you an authority on that subject and you'll be able to more easily rank for similar terms.
For example, legaldefenders.com currently ranks 9th for "personal injury attorney los angeles". But this page also rank for 216 other terms related to their business. Traffic that would have cost an estimated $115,000 had they purchased it through a PPC campaign.
Not spending that incredible sum on traffic every month is where SEO and content marketing's true value lie.
3. Create content for every stage in the buying cycle
When you have listed all possible topics, it's wise to identify where the searcher is in the buying cycle and create content that matches that. Your audience's reception of your content is contingent on how well it matched whatever stage they are in the buying cycle. The buying cycle consists of these stages:
Awareness Stage. At this stage, your audience is just trying to gain more information. They will use general queries to find the information they're looking for. People who are in this stage usually use broad keywords like DUI, divorce lawyer, and criminal law.
Evaluation Stage. Your audience already knows that they have a need and they're considering different services to know which one suits them best. People who are in this stage use more specific keywords like DUI attorneys near me, divorce lawyer Los Angeles, and criminal lawyer near me.
Decision Stage. At this stage, your audience has done due diligence, considered all her options, and ready to make a decision. People who are ready to make a decision usually use long keywords like best DUI lawyer Houston Texas, cheap divorce lawyer Los Angeles, and domestic violence defense attorney Fairfax. These keywords usually have a low number of monthly searches but very high competition because this is where readers can easily turn into leads.
Aside from creating content that matches your audience' buying cycle stage, your content must also aim to lead the audience to the next stage until they're ready to hire you.
4. Craft your article for people & search engines
To craft content that ranks and deliver valuable information to your reader, first check out what ranks in Google's first page for a specific keyword.
These are the sites that you want to topple using superior content. In the world of organic searches, pages that make it to the first page, win. And winners take all since 71% – 92% of people never scroll past Google's first-page display.
To give you an idea of how this looks like, let's take a look at the term, "DUI Los Angeles" in Google.
People search this term an average of 150 times every month. Considering that people who are typing this search term are midway through the buying cycle, this is a good keyword to target if you are a Los Angeles law firm that specializes in DUI cases.
5. Create content that better answers your audience's question
Go for depth as this will make you credible. Just be generous with your information and outdo the pages that are already ranking. Long and high-quality articles are excellent for search engine optimization (SEO) purposes and you're also addressing a valid need.
A study involving 100 million articles shows that long-form content gets more shares than short ones. Additionally, an analysis of one million Google search results shows that content that's on the first page consists of an average of 1,890 words.
For example, take a look at SHouse California Law Group's page, which ranked 2nd in the example above. 
What they did right: It has all the elements of an excellent sales machine: lead form, contact information, responsive, fast page load, and social proof in the form of 5-star client reviews as well as logos of popular brands.
They also answered answered the top questions a searcher might have in a clear and concise manner. Whether it's someone's 1st or 2nd DUI in Los Angeles county, this page tells you what to expect with regards to sentencing, fees, and penalties.
How you can improve it: You need to ask yourself these questions:
 What questions are running through the mind of those who search for DUI Los Angeles?
How can you answer those questions better than this page?
What additional questions are they missing?
In this instance, a person using the search term may not just be looking for possible DUI penalties. More importantly, he or she could be asking what they should do during this confusing time. You can offer some semblance of calmness by giving them helpful information on what they can expect during and after a DUI arrest and what they should do in response. 
6. Focus on readability
Writing a post using simple and understandable language makes it easier for your readers to digest the information. And it turns out, readability is a ranking factor too. Here are tips to make your content readable:
Try to write using shorter sentences. Or at least alternate between long and short sentences. 
Limit using difficult words. No technical jargon; or at least, explain technical terms.
Use the active voice.
Use subheadings to break down a long post.
If you type the term in Google, the first 5 pages that rank for this keyword are:
What Happens When You Get a DUI in Los Angeles                         
Wordcount: 1241
Flesch-Kincaid Readability Grade-Level: 6              
DUI Penalties in Los Angeles County, California
Wordcount: 799
Flesch-Kincaid Readability Grade-Level: 7
Los Angeles DUI August 2019 – How to Get Out of a DUI in Los Angeles
Wordcount: 640
Flesch-Kincaid Readability Grade-Level: 6
Los Angeles DUI August 2019 – How to Get Out of a DUI in Los Angeles
Wordcount: 8,246
Flesch-Kincaid Readability Grade-Level: 9
1st Offense DUI | Los Angeles DUI Attorneys: Takakjian & Sitkoff, LLP
Wordcount: 1,481
Flesch-Kincaid Readability Grade-Level: 10
You can easily find the grade level and word count of a given page by copying their content into the HemingwayApp.
For our search term "DUI Los Angeles," the content that made it to the first page of Google have around 1,000 words and an average readability grade-level of 6.
So when crafting your page, aim for a similar length and readability since that is the current standard. But remember that this is just a guideline to help you know where to start, it's more important to be comprehensive and answer the questions your ideal audience wants answered.
Knowing common elements of top ranking pages is important, but creating content that fully answers searchers intent is the goal.j
Build Your Social Media & Promote, Promote, Promote
What is the point of great content if it never gets read by your desired audience?
Gone are the days when social media platforms are used simply to connect to your personal contacts. Today, even law firms need to have an active presence on social media. These platforms provide opportunities for you to share your content, recruit clients, and cement your credibility and reputation online.
Create a Facebook, LinkedIn, and Twitter page for your law firm and keep those pages active. Join groups in your niche, share your content, and engage with others.
For a more comprehensive look at social media management check out our guide.
So, which platforms are the best fit for your firm? The answer is, it depends on who you're trying to reach.
If your law firm specializes in representing businesses, then LinkedIn should be your main focus. If you're an expert in DUI or personal injury law, then Facebook might be a better fit.
Doing keyword research and running paid ad campaigns will help you find the right platforms and the audience that converts best.
For help on your law firm's content strategy check out Scripted Cruise Control.