5 Tips for Executing Your Content Marketing Strategy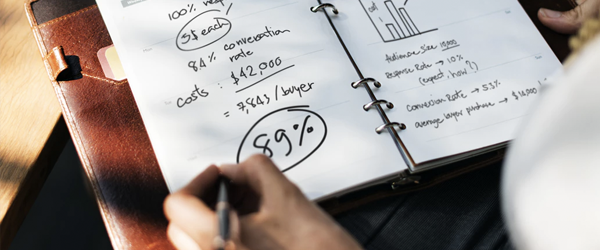 You've created a comprehensive content marketing strategy with all the bells and whistles from defined objectives to knowing the distribution channels you plan to use. But you still need to ensure that you and your team stay on task while executing your content marketing strategy with consistency, then you have to put in the work.

As content marketing is increasingly becoming important, consistency is key. Staying consistent with your content marketing strategy is vital to the success of your campaign because it helps to drive your desired results. Here are five tips to get your content marketing strategy on the right foot for success.

1. Get Organized
To execute your content so that both you and your team are consistent requires getting organized, and there's no better way to organize your content than with an editorial calendar. Leverage an editorial calendar to organize writers and other contributors and to align your content with your business goals. With an
editorial calendar
, you can schedule posts to publish simultaneous content and know when your blog articles, social media posts, and other content debuts. There are
tons of options
to get it done, including Trello, CoSchedule, or HubSpot.
2. Automate Your Content
Proper execution of your content marketing strategy also calls for taking advantage of applications that can automatically get tasks done. Consider what needs to be automated and which tool works the best for you. There are tons of content you can automate, too. From email marketing to social media posts, you can automatically schedule specific actions. For instance, you can use email marketing apps or platforms, such as
MailChimp
or
Pardot
, to automate manual tasks. You can use email marketing software to retarget customers who have made a purchase of services.
3. Encourage Engagement
Engagement is important to ensure your content marketing strategy is a success. Encourage this engagement through SEO. This can include leveraging keyword tools and reviewing and updating your metadata. Also, consider using immersive branding, such as
infographics
that share data or shares your brand's personality in a unique way. Find influencers with programs like Buzzsumo then reach out to them on social or through email with your content. Don't overthink it. Most content success comes from producing content people need and reaching out to those people directly. It's how you get links, it's how you get engagement, it's how your rankings start to climb.
4. Optimize Your Content for Conversion
Publishing content and encouraging engagement aren't enough to drive action. Your audience has to also know what action to take. You can do this by optimizing your content to convert leads and potential clients into paying customers by using incentives and even your call-to-action. Make sure your call-to-action tells your audience what you want them to do and make sure it is concise. For example, if you need your target market to fill out a lead form, ensure the content directs them to take this action.
5. Measure and Evaluate Your Results
Executing your content also requires measuring its progress. It's important to know how well your content performs, so you know what works from what doesn't work. For example, you can see what type of content works best for your social media posts versus your website and even determine the best times of day and posting frequencies that resonate with your audience. After you measure how well your content strategy did, you can make strategic decisions to improve your content marketing strategy. If you don't have
Google Analytics
set up on your site, stop reading this and go do that now. You can't measure success if you're not measuring your traffic.
Final Thoughts
Putting your marketing strategy into practice requires having a plan so that your content is a success. From getting organized to leveraging automation, you can take several steps to get your content marketing strategy in motion. By taking these steps, you can ensure you can reach the marketing and business goals you seek to achieve.