How Much Do Images, Videos and Infographics Boost Content Marketing ROI?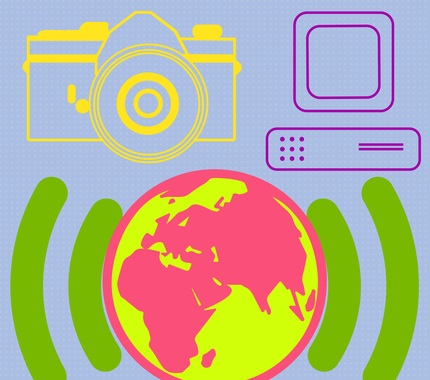 We all know that a multimedia post with an image, infographic or video will probably do better than one without, but how significant is the improvement?
Marketers are
increasingly expected
to produce multimedia content in order to compete with the recent explosion in content marketing. But why do you really need to diversify your content and what kind of results can you expect after making an investment in multimedia production? We've broken down some of the most useful statistics on the benefits of using images, videos and infographics in content.
The State of Our Attention Spans Today
Before we get into what multimedia can offer you, it's necessary we cover one of the driving forces behind the push for visual content: Our shrinking attention spans. In 2013 the average human attention span was clocked at just
eight seconds
, down from 12 seconds in 2000, which is actually worse than a goldfish. The same study found that only 28 percent of words were read on an average web page. Additionally, the Poynter Institute's Eyetrack study estimated that users only read an average of 77 percent of story text.
See also: Attention Spans: How to Deliver Content to Your Audience
Images: Take the Brain's Fast Lane
Visual content
is processed
in the brain 60,000 times faster than text; 90 percent of the information we remember is visual. It demands attention at such a rapid rate -- one tenth of a second -- that we're not aware of this process taking place. Incorporating high-quality visuals can provide you with these benefits:


More views: Articles with images receive 94% more views than those without images.


More engagement: Facebook posts with images get an average of 37 percent more views than plain text.


More potential customers: Approximately 60 percent of polled consumers said the quality of a product image on an

eCommerce

site is "very important" when considering a purchase.


More leads: Consumers are more likely to contact a business, or consider contacting a business when they see an image in a local web search.


Infographics: Help Increase Traffic
Infographics are becoming more popular in content marketing. Despite arguments that we may be approaching
oversaturation
with infographics, it's clear that they offer a significant value as they take advantage of our brain's
inborn trust
for visual information. Designing a high-quality infographic can get you:


More traffic on posts: A study by Bit Rebels found their infographics received 832 percent more retweets and 756 percent more pageviews.


Traffic growth: Publishers that use infographics grow their traffic an average of 12 percent over those that don't.


Reach a neglected, visual audience: Approximately 40 percent of people respond better to visual information than text.


Host an increasingly popular content format: Searches for infographics have increased by over 800 percent in just two years.


Video: Worth the Additional Work
Video is ideal for creating an emotional connection with your users and explaining dauntingly complicated concepts. Producing stellar video content helps in the following ways:


More inbound links: SEOMoz found that video-embedded posts garner three times more inbound links than plain text.


Web video is booming on mobile: Web video makes up 50 percent of mobile traffic.


Higher likelihood of purchasing: Watching a product video increases a viewer's chance of purchasing by 85 percent.


More on-site actions: Has increased conversions up to 9 percent.


Proper SEO Boosts Visbility of Multimedia Content
Visual content is great for attracting users who are browsing other content, but it can't be picked up by search engines on its own. Be sure to implement SEO elements, like titles, keywords, tags and file names to get your deserved search rankings.You can't control your readers attention span or stop it from shrinking further, but you can invest more time and energy into creating quality visual elements that will both grab and hold your readers' attention.
See also: Improve Your Search Ranking by Optimizing ImagesHow do you use multimedia to reach a new audience? Share your thoughts with us below.
To Read More Traffic Tips, See Below:
Creative Market: We Increased Our Blog Traffic Exponentially With Scripted
Sudden Drop In Traffic? It Might Be Google's Algorithmic Penalty
Improve Your Search Rankings by Optimizing Blog Images