The Content Marketer's Guide to Posting on Twitter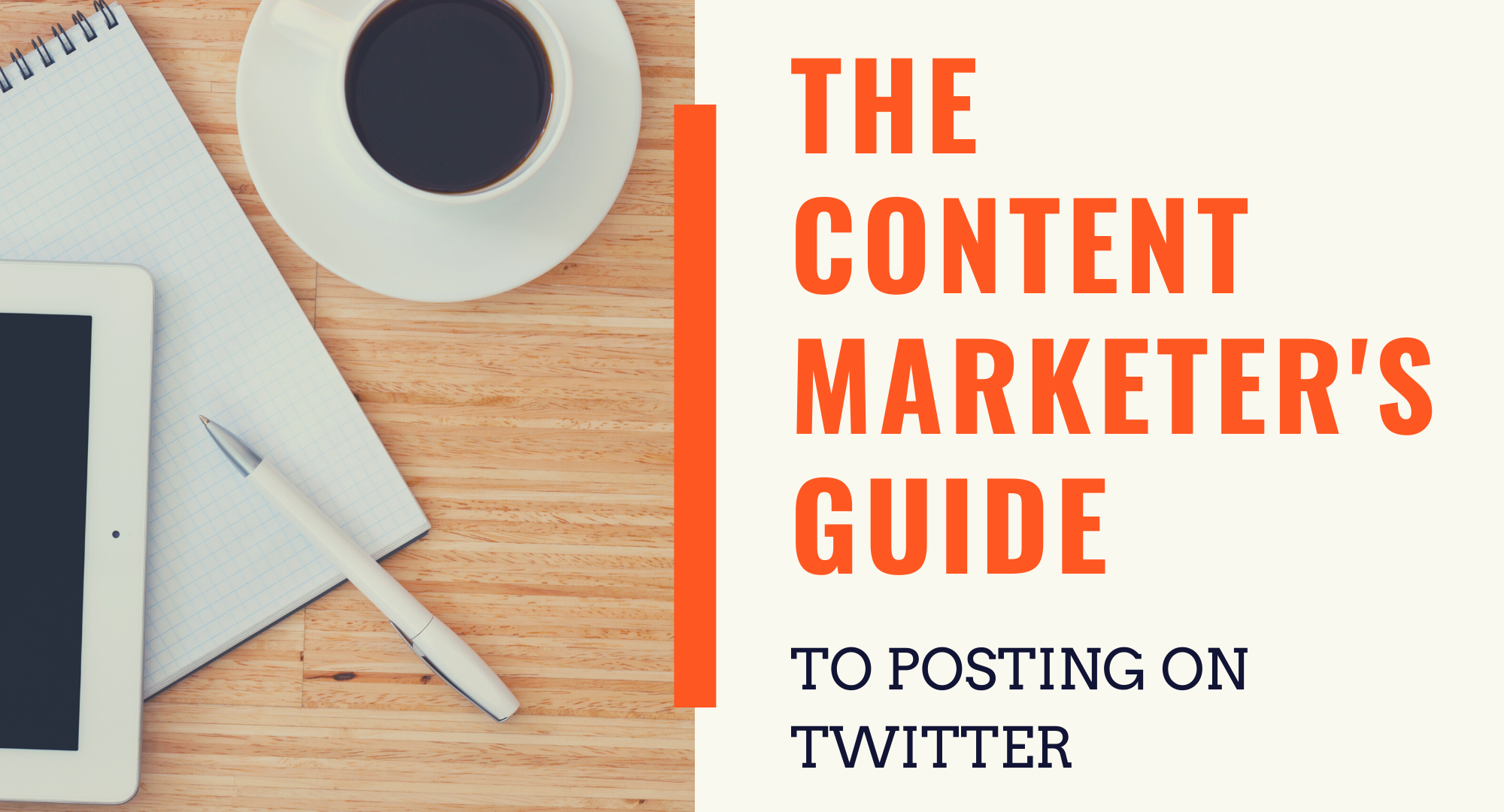 With 353 million active users, Twitter stands out as one of the world's most popular social media platforms. According to the Pew Research Center, 22% of adults in the United States used Twitter in 2019.
Considering how many people rely on Twitter to read the latest news updates, keep up with celebrities, and share their thoughts, every content marketer should learn how to use the platform as effectively as possible.
Posting on Twitter involves more than writing a short, catchy line and sharing it with followers. As a content marketer, it makes sense to delve deeper into how professionals make the platform work for them. With the right approach, you can:
Grow a brand's popularity

Improve traffic to websites

Communicate with customers

Increase conversions
Build a Twitter Profile That Gets Attention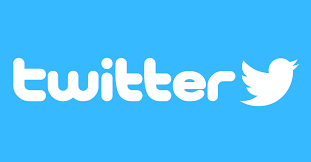 Whether you want to manage a Twitter account for your business or a client, you need to create a profile that looks professional and gets attention. Twitter recommends that businesses get started by:
Choosing a profile photo

(400x400 pixels in JPG, PNG, or GIF format) that represents your brand.

Creating a

unique account name

that people connect with your brand and that doesn't take up more than 15 characters.

Choosing a

display name

(preferably the name of your business) that has 50 or fewer characters.

Adding a bio

up to 160 characters long that includes your elevator pitch, location, business hours, and a link to your website.

Pinning a Tweet

to the top of your page that emphasizes something important about your business, such as a new product release, charities you support, or an ongoing promotion.
Connect With Influencers Your Target Audience Follows

You want to keep up with Tweets published by Twitter's most popular influencers. Currently, that includes:
You should also do some research to find influential people, businesses, and organizations that your target audience respects and follows. For example, if you're publishing content for an art gallery, you might want to follow Twitter handles like:
Connecting with accounts popular among your target audience will help establish your credibility as an insider and grow your number of followers. Depending on the size of your industry, you could benefit when extremely popular accounts retweet your posts.
Research Hashtags to Help People Find Your Tweets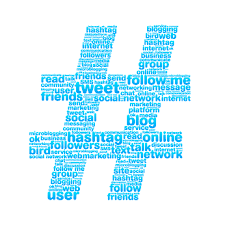 Hashtags make it easier for Twitter users to find posts that appeal to their interests and current trends. You can probably include a couple of hashtags in most of your Tweets. A small-batch ice cream shop in San Francisco, for instance, might include #icecream and #BayArea in most of its Tweets.
Other hashtags will change depending on trends. A holiday, sporting event, or popular television show could influence which hashtags get the most traffic on any given day.
There are plenty of tools that can help you research trending hashtags that might help your content reach a wider audience. Check out some of the following tools so you can tap into the energy of emerging trends.
Trendsmap
Trendsmap lets you see popular hashtags by location around the world. The website shows you a map of the world overlaid with trends, hashtags, and Twitter handles. Click on a word or area of the map to see local and global Tweets using popular hashtags.
RiteTag
RiteTag automatically recommends hashtags based on your Tweet's content. You can integrate it with Twitter and popular dashboards, like SproutSocial and Hootsuite, used by marketers to track campaign performance.
Tweet Archivist
Tweet Archivist has tools for tracking hashtag campaigns on Twitter and other social media platforms. You can get a comprehensive report three times a month for about $15. 
Create a Strategy for Posting on Twitter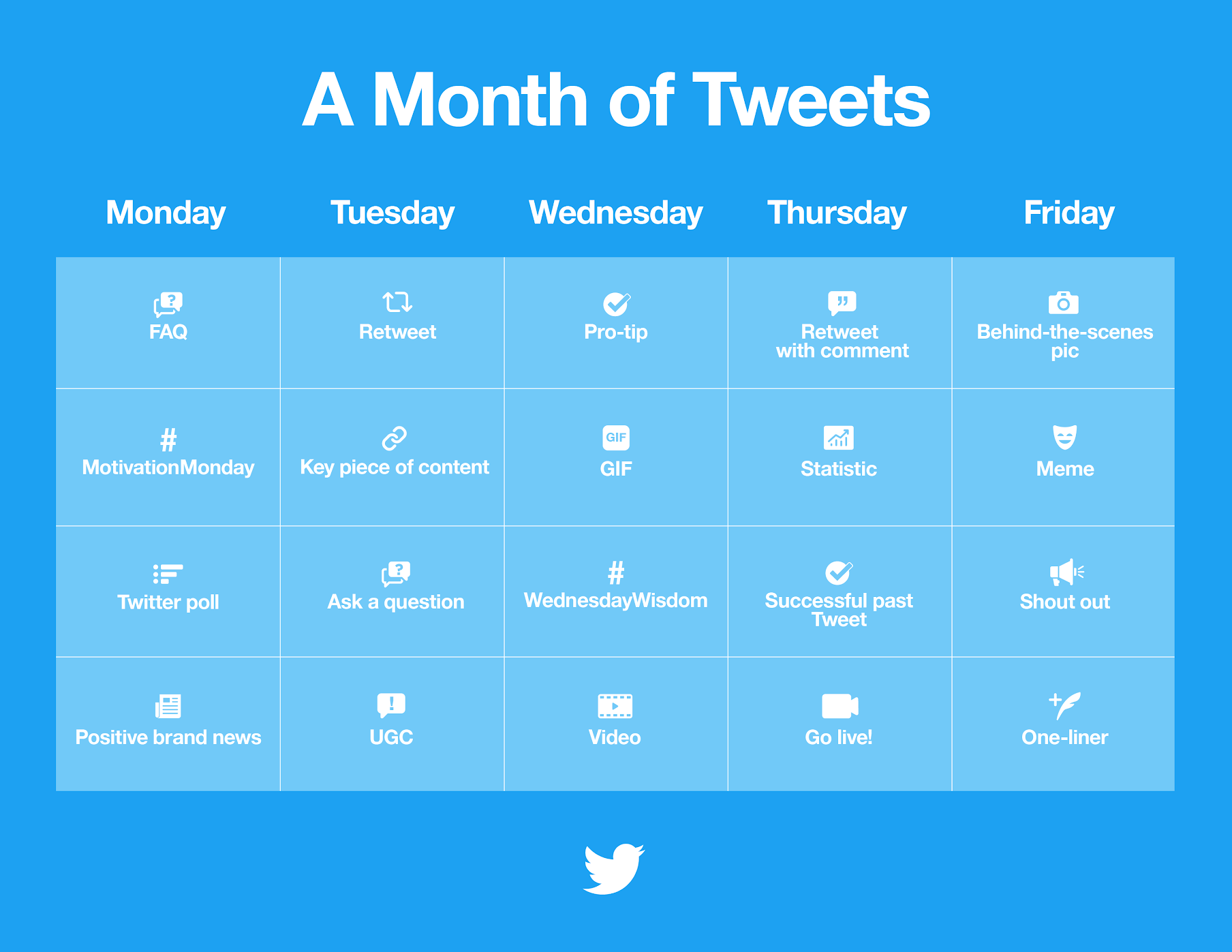 Posting on Twitter won't get your content marketing very far until you develop a strategy for success. Creating a Twitter marketing strategy involves several steps. You may not need to use every step listed below, but most of them will help promote your Tweets, grow brand awareness, and attract more followers.
Set Measurable Goals
How do you know your social media content strategy works? You need to set measurable goals and compare them to your actual numbers. If you don't see the results you expected, reconsider your approach.
Some of the KPIs to pay attention to include:
Engagements:

the number of times that people interact with your Tweets by replying, following, liking, or retweeting. You may choose to lump these together or look at individual metrics. In many cases, you may want to do both so you have a more complete vision of how well your strategy works.

Growth

: the number or percentage of new followers that you add to your account.

ROI:

the growth and engagements that you get compared to the amount of money you spend on writing messages and posting on Twitter.
Some people start their social media campaigns with high expectations that they can't meet. You should set obtainable goals. Unrealistic expectations can make you and your team feel like you're not doing your jobs well. Potentially even worse, you could disappoint managers overseeing your work.
Identify the Best Times to Publish Your Tweets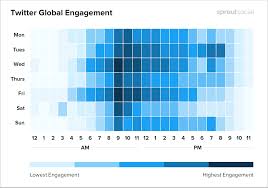 According to the American Marketing Association, you should publish Twitter posts on Wednesdays and Fridays at 9 a.m. Avoid posting between 10 p.m. and 4 a.m. since posts have their lowest engagement rates during those hours. Don't post on Saturday because people don't interact with Twitter much that day.
Keep in mind that AMA's research gives you a general view of Twitter and content marketing. What works for most content marketing campaigns won't necessarily help you reach your goals. A late-night diner, for instance, might get the most benefits from posting to Twitter around midnight.
For the most accurate information, pay attention to when your followers interact with your Tweets. If the people interested in your content don't follow typical schedules, it might make sense for you to ignore the AMA's advice.
Experiment to See How Your Followers React
Before you even start posting to Twitter, you probably think you know what types of messages your target audience will like. After a few weeks, though, you might find you're questioning whether your approach works as well as you expected.
Experiment with what you're posting on Twitter to see if you can get more engagements by:
Adjusting your brand's voice

Posting at different times or days

Retweeting posts outside of your immediate industry

Using humor

Collaborating with other Twitter accounts and organizations
Experimenting involves risk, so you should monitor responses. If you get negative responses, you can always take the Tweet down. For safety's sake, get feedback from your colleagues before trying something new. You don't want to accidentally offend your current and potential followers.
Take Advantage of Twitter Ads
If you have room in your budget, amplify your Tweets by taking advantage of paid Twitter ads. Your advertisements will look like normal posts. The only significant difference is that Twitter will include a note identifying your post as "Promoted."
It only takes a small amount of money to get your posts in front of new people. Promote your best content so you can get more followers.
Communicate With Your Followers
Think of Twitter as a social media platform for two-way communication. Don't throw your Tweets out into the world and ignore how people respond to them. Get involved so you can engage with your followers.
Engaging with your followers gives you more opportunities to show off your brand's personality. You can:
Express gratitude for their responses

Share funny memes that make your brand feel more personable

Offer advice that helps customers use your products and services

Retweet their comments with your other followers
Even if you only have time to "like" someone's response, click that heart button and show your appreciation. Let them know you're paying attention.
Make Twitter a Part of Your Larger Social Media Content Marketing
Your social media content marketing strategy needs to include posts on other platforms, including Facebook, LinkedIn, and Instagram. Each platform focuses on different types of communication. With Twitter, you want concise messages that get quick reactions. That doesn't mean everything on Twitter has to stay in that universe. If a lot of people engage with a post, republish it on other platforms, too.
Ideally, sharing your Tweets on other social media accounts will encourage more people to follow you on Twitter.
Hire Writers That Specialize in Social Media Content Marketing
It takes experience and skill to write Tweets that motivate people to like, retweet, respond, and follow your account. Scripted has hundreds of writers that specialize in social media content marketing. Before posting to Twitter, hire a Scripted writer to see what content they can produce.
Unless you have a talented Twitter writer on staff, you will usually get better results by using a freelancer on Scripted, especially since the platform only accepts a small percentage of its applicants.
Millions of people post to Twitter daily. Hire a professional who knows how to create content that will stand out in the chaos.
Add Visuals to Attract More Readers
Great writing can definitely help when you're posting on Twitter. Adding a visual element to your Tweets will make your posts stand out even more. It's easy for text to blend in together on a computer or smartphone screen. Adding photographs, GIFs, videos, and other visual content will grab the attention of people who would normally scroll by your posts.
The type of visual content you use should complement your text. A post about a product you're launching next week might include a picture of the item. When you write a Tweet about something amazing your staff member did, you can add a picture of that person.
You can also find beautiful, hilarious, and poignant visual content for free on these websites:
You can also share other visuals that you find on Twitter. Make sure you link to the original source, though, to support their work. You'd want them to do the same for you.
Choose Tools That Will Maximize the Effects of Posting on Twitter
Twitter's platform only gives you some basic features that will help you track your KPIs and adjust your strategy as needed. Adopting some third-party tools could make it easier for you to reach your goals. The data from third-party tools can also help you impress clients who want proof that the money they spend helps their businesses succeed.
Hootsuite

Hootsuite gives you a social media dashboard that lets you track campaigns on all popular social media platforms. You can also improve engagement by getting hashtags, content ideas, and other tips. Posting to Twitter becomes easier than ever with Hootsuite's scheduler.
Buffer
Buffer offers tools to measure your influence on Twitter, analyze the effectiveness of your campaigns, and publish social media posts that get attention. Memberships start at $12 per month, so it's also a very affordable option.
Tweepi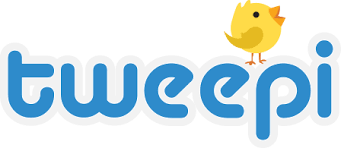 Tweepi uses artificial intelligence to target your audience, grow your brand on Twitter, and find topics that people will respond to. It will even unfollow Twitter users that don't add value to your timeline. At $12.99 per month, it's worth considering.
Recruit Scripted Writers to Make Posting on Twitter More Influential

A lot of time and energy goes into writing Twitter posts that make positive impressions and help you reach your goals. You don't have to spend hours crafting the perfect message for your followers. Hire social media writers on Scripted and have professionals do the work for you.
For an even more effective approach that guarantees success and doesn't require effort from you, become a Scripted Cruise Control member. Cruise Control gives you a dedicated account manager, a content marketing strategy designed just for your brand, impressive content, and analytics and reporting that highlights everything from engagement rates to the amount of traffic that Twitter drives to your website.
---
Published by
Scripted Writers
on Thursday, December 3, 2020
in
Content Marketing
,
Content Strategy
,
Guides
,
Social Media
,
Content Marketing
,
Content Strategy
,
Guides
,
Social Media
,
Twitter
.