The Content Marketer's Guide to Posting on Facebook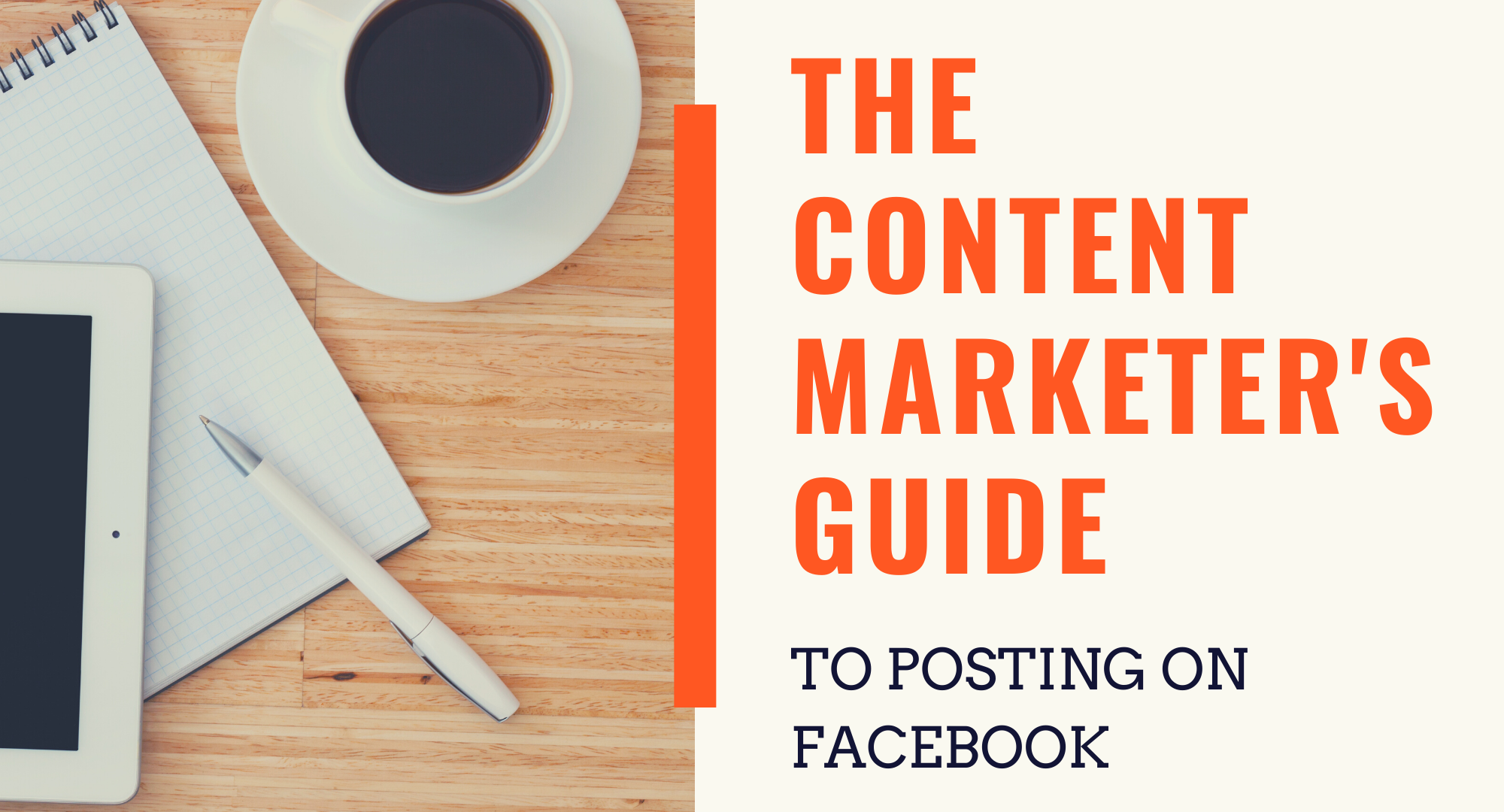 There is no doubt that Facebook is one of the biggest social media networks. Each year, Facebook continues to grow, and as of 2020, the platform has 2.41 billion monthly active users, in addition to over 80 million active business pages.
Being the third-most visited website online, outranked only by Google and YouTube, it is also constantly evolving. That is why content marketers must remain in the know when aiming to promote their content and overall brands. As we rapidly approach a new year, it's important to focus on your current marketing strategy.
Why Facebook?

While Facebook first began as a humble social network site among Harvard students, it now has the power to grow brands of all sizes. From multimillion-dollar corporations to small mom-and-pop shops, Facebook continues to be one of the most influential platforms. Few platforms come close to matching the power of Facebook when it comes to advertising. When you look at case studies on Facebook's advertising page, you immediately notice the diversity of brands. From Under Armour to UFC, Gucci to WestJet, one thing has become clear — Facebook is an advertising platform for just about any business.
Defining features, such as Facebook ads and pages, drive their advertising campaigns. Whether you want to advertise your blog, share your latest product, or grow your subscription list, promoting on Facebook will help you achieve a wide range of specialized goals. Best of all, when advertising on Facebook, you can reach your exact target audience. Select your audience based on their location, age, interests, and more. Although you will need to pay for this service, it is highly cost-effective. For example, you can spend $5 and reach 1000+ people.
Best Practices for Posting on Facebook

Considering Facebook users spend an average of 50 minutes on the platform each day, there are a lot of opportunities to increase your reach. In doing so, you can then achieve more specific goals. Whether you want to boost brand awareness or increase sales, Facebook posts can help you reach your marketing milestones.
By following Facebook best practices, you will be able to optimize your social media marketing strategy. For example, although all content should be of the highest caliber, posts should remain short and specific. After all, keeping your audience's attention is imperative. While 40-character Facebook posts receive 86 percent more engagement over others, when asking a question, 100 to 119-character posts drive more engagement. Clinique is a great example of a company that uses a minimal amount of characters, creating posts in a minimal yet meaningful manner.
When your goal is to promote content, it's critical that you know your audience. This is why you should leverage the power of Facebook demographics and ad targeting. Define your audience based on location, demographics, interests, connection, and even behavior. With Audience Insights, you'll be able to create campaigns that are most meaningful to people, driving actual results.
It's also important to post frequently and timely. How often a business should post can vary depending on its goals. Tiwice a day is typically a good starting point — but only if those posts are purposeful and high-quality. In terms of timing, most businesses achieve greater success in the afternoon or early evening. 
When you post, also include a quality image and relevant hashtags. Research shows that Facebook posts with an image have an 87 percent higher interaction rate.
If your goal is to promote new products, Facebook dynamic ads will show the right products to the right people. After you upload your product catalog and set up your campaign, it will continue working for you as long as you want, adapting across time to find the correct people for each item. To push these products, remain mindful of the content you post.
What's the Difference Between Paid and Organic Posts?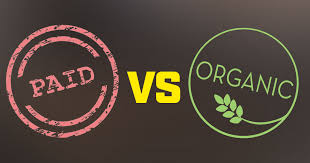 The core difference between paid and organic posts is simple: Organic content is posted for free, whereas paid content comes with a price tag and tends to help businesses reach a larger audience.
When creating your social media strategy, you'll need to consider your budget. That is why it's important to understand the difference between paid and organic posts. To compare the two, you must first understand post reach, which as stated by Facebook, is the number of people who can see any of your posts at least once.
Paid reach is the number of people who saw a paid post for your page, compared to organic reach, which is the number of people who saw an unpaid post from your page. Organic posts can be further broken down into viral and nonviral content.
As you accumulate Facebook followers, your organic content will show up on their feeds. Like all Facebook content, more people will see your organic posts when your audience engages with them. If your goal is to reach existing customers, then organic is often the way to go. In this case, commit to posting on Facebook and watching how people respond.
If you take this approach, some of the best practices to keep in mind include:
Minimize promotions

— Sales talk should be saved for your ads. In this case, share content that is of value to your audience. Whether your goal is to educate, tell stories, or inspire, this is the time to do so (although you can also take this approach with paid advertisements when aiming to strengthen your brand image).

Reinforce your brand

— This is the perfect opportunity to highlight and reinforce your brand. Develop content that showcases who you are and what you stand for. Since this type of posting on Facebook keeps sales talk to a minimum, you get an excellent opportunity to show off your brand's personality.
In contrast, paid posts will be shown to any audience you choose. This is why you must understand who your target audience is. When done correctly, you can generate sales, drive traffic to your site, grow your subscriber list, and more.
If you take this approach, some of the best practices to keep in mind include:
Know your audience

— When you create the right messaging and put it in front of the right people, you can drive amazing results. When developing your content, be sure to include a clear call to action (CTA). For example, "buy now" or "learn more."

Keep it short

— Your paid ads will show up in the news feeds of people who may or may not know you. To increase engagement, keep your message short. If at first you don't succeed, don't panic. Paid ads may require testing.
Brands That Inspire
Regardless of the industry you're in, it's important to look to other brands for inspiration. You can look to brands with massive followings, such as Samsung, which has 160+ million followers; or you can follow unique brands within your niche that have high engagement levels. Regardless of your approach, many brands have brilliant Facebook marketing strategies, including the following.
Charity: Water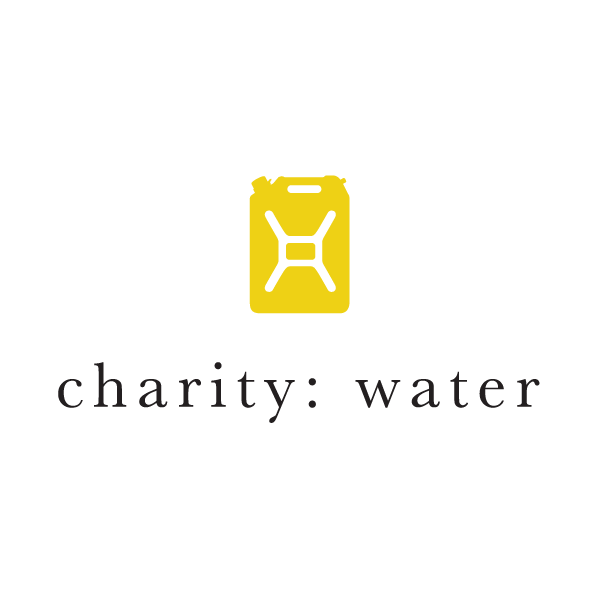 Marketing a charity can be tough, as there are so many organizations and causes out there that need help. While "Charity: Water" has a moving mission to deliver clean, safe drinking water to those in developing nations, it is their content that allows them to stand out among so many other non-profits. Their approach is simple — market their brand with exceptional storytelling. Stories can help you connect with Facebook users, aligning your business with your intended audience.
Tip: If it makes sense for your brand, create a human connection. When you develop a story about who you are, you need to include why you're doing what you're doing — why do you matter? Set this as a priority when posting on Facebook.
Nike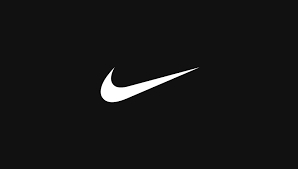 No surprise here. Nike is one of the largest athletic brands on the market, yet when you visit their Facebook page, they do not over-emphasize the need to buy their products. They have created a unique community that they proudly celebrate. Creating the perfect balance between their products, the charities they support, and the science that drives their innovation, Nike's Facebook content promotes who they are as a brand.
Tip: When posting on Facebook, make sure the content supports your brand's core message. Instead of using Facebook only to advertise your products, leverage the platform to establish and build your brand.
Netflix

Again, few people online have yet to hear of Netflix. The video streaming service is available around the globe. As of October 2020, Netflix had 195.15 million paid subscribers. While analyzing this brand's social media strategy, one of the variables that makes Netflix so successful is the exclusive content made available to their Facebook audience. For example, check out its "13 Stories" series. Each video receives between 300,000 to 800,000 views. This approach gives Netflix's Facebook followers an added incentive to engage with the brand. Since 58 percent of Facebook users expect exclusive content from the business pages they follow, it's important to create unique content with this strategy in mind.
Tip: Offer content on Facebook that your audience cannot find anywhere else. You can also use Facebook to exclusively advertise a specific landing page where your audience can download some free, targeted content.
Create a Marketing Strategy for Posting on Facebook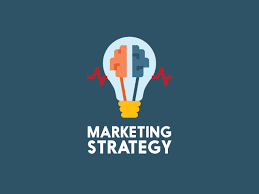 To get started, you'll need to create a solid social strategy. To do so, follow these simple steps:
Define your audience
Know who your audience is — Where do they live? What kind of jobs do they have? What are their pain points?
Set goals 
When it comes to a high ROI, you need more than likes. To be successful, you need clear goals that are tied to real business objectives. This is where you'll need to decide what it is you aim to achieve. Do you want to generate more leads? Increase conversions on your website?
Plan your content
Without quality content, your campaigns will fall flat. When developing your content strategy, many stand behind the 80-20 rule. In this case, use 80 percent of your Facebook posts to educate, entertain, and inform. The other 20 percent should be used to directly promote your brand, as well as the products/service you offer.
How Scripted Can Help Successful Posting on Facebook

"The strength of your social media is determined by the strength of your content." — Haroon Rashid
At Scripted, we offer access to thousands of expert writers. Regardless of your content needs, our writers are available to help you when you need them. Although you can obtain anything from blog posts to press releases, ebooks to newsletters, if you need social media content, our team of professional writers, many of whom have backgrounds in marketing, will help you take your brand to new heights.
It is more important than ever before to develop and publish unique, quality content — both on and off Facebook. However, that caliber of content is time-consuming. That is why it's so beneficial to delegate this task, hiring social media writers that understand the importance of well-written content. Once you plan your content needs for any upcoming Facebook campaigns, our team of writers will help you produce the type of content that converts. Posting on Facebook finally becomes an easy task with predictable results.
Once you become a Scripted member, the hiring process is simple. Browse thousands of professional writers, hiring those who are the best fit. You can also invite select writers to submit proposals based on their background and your unique needs. Once you find writers who impress you, you can rehire them, increasing overall productivity and efficiency. Considering that we only accept the top 2% of applicants, it's easy to build a team of professional freelance writers you can rely on when you need them.
It's time to take your Facebook campaigns to new heights by publishing the type of content that gets you noticed.
Browse social media writers on Scripted to get started today!
---
Published by
Scripted Writers
on Thursday, December 3, 2020
in
Content Marketing
,
Content Strategy
,
Guides
,
Social Media
,
Content Marketing
,
Content Strategy
,
Facebook
,
Guides
,
Social Media
.