5 Common Content Marketing Mistakes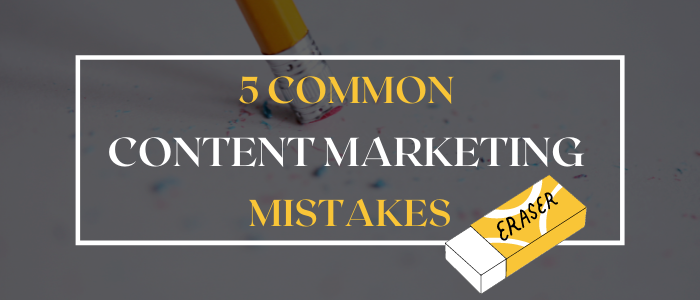 When it comes to helping your business get discovered in a crowded, competitive online marketplace, content marketing is key. According to a recent study by HubSpot, at least 70% of content marketers are actively investing in their content marketing efforts today, and around 25% of marketers even plan to increase their investment in content marketing in the years to come.
There's a reason that marketers are focused on content marketing: when a content strategy is well-developed and well-executed, it can be extremely powerful since search-optimized content has been shown to be extremely effective at driving traffic to a business's website and growing audiences. In fact, SEO content drives 1,000% more traffic to a site than organic social media does.
However, content marketing can fail if not executed properly. Marketers who make mistakes with their content strategy may end up wasting time, energy, and precious dollars from their marketing budget. One of the best ways to ensure that your content strategy isn't failing you is to become informed about some of the most common content marketing mistakes. Learn how and why these happen—and what their repercussions can be—and you can (hopefully) avoid them on your path to content marketing success.
1) Focusing on Quantity Instead of Quality
It may seem counterintuitive, but when it comes to content marketing, the amount of content you put out is far less important than the quality of the content you put out. It's tempting to fill your blog/website/social media channels with as much stuff as you can, as often as you can. However, if the content you create to draw people to your brand does not offer value to your audience, or it doesn't help to improve or maintain the reputation of your brand, then it's actually a waste of your time and resources.
To make content that works for drawing in new potential customers and convincing leads to buy, you want to ensure the content you put out into the world actually adds value to the world. Your content should paint you as a helpful thought leader in your industry, with information that demonstrates you have something to offer your audience. Content should be well-written and researched; typos and inaccuracies in rushed content undermine your trustworthiness. Also, content should be optimized for search so that the right audience can find you. Content that is not optimized will fail to get found, and it will simply sit on your blog or site, taking up space rather than working to help you build your brand.
Spending your time creating sloppy content in a rush to simply fill your pages and profiles wastes time, energy, and money. And it can backfire. On the other hand, taking time to produce content that is high-quality and well-done will pay off in the long-run, because it will help you build your reputation and bring in an audience of potential customers who feel like you may be trustworthy enough to buy from.
2) Failing to Build a Proper Strategy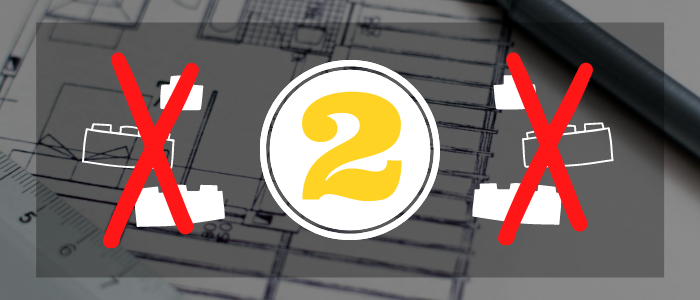 Even if you take the time to create high-quality content before you put it out into the world, the content in and of itself isn't necessarily powerful enough to grow your business. Instead, you need to use that content as part of a larger content strategy, where you have thought through who your content is going to draw in, where the content should be put to be found; what goals you think that content is going to help you meet; and how your content will continue to morph or change in order to keep adding value, over time.
Strategy is essential when it comes to utilizing content because it gives you a framework in which you can set goals, plan how you will meet those goals, and evaluate if those goals are being met. If your content isn't working as well as you'd planned, re-strategizing gives you the opportunity to tweak elements and try again. If you overlook strategy when you're planning your content marketing, your marketing efforts may be chaotic, disorganized, and hard to measure. But with a content strategy, you have a clear, manageable path forward and a rubric by when you can measure your own success.
3) Relying On Outdated SEO Practices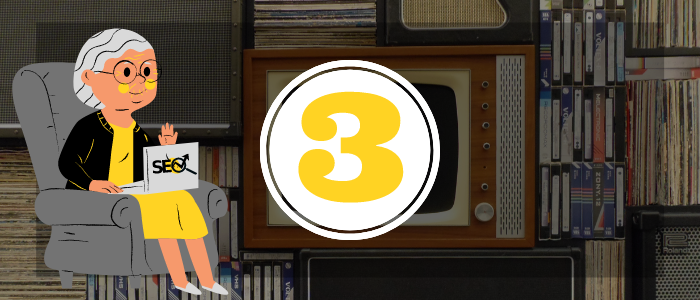 SEO is key when it comes to making content that works for building your business. Optimizing your content for search is the thing that helps it get discovered. By using the right keywords and crafting your content well, you can ensure it gets found by the people who are looking for it—and who may also be looking for a company (like yours) to do business with.
One important thing about SEO that some company marketers might overlook? It's not enough to just learn about SEO once and then use what you learned over and over again. SEO is ever-evolving. Search engines like Google are constantly updating their algorithms, which means that the "right" way to optimize your content can change from month to month (or even week to week or day to day). Stay abreast of SEO updates to make sure you know the current best practices for your content and that you are not relying on practices that worked a month or a year ago.
By ensuring you aren't relying on outdated SEO practices, you can be certain that your content is able to be found by the people who are currently looking to do business with you—and that it's not getting overlooked because you created it using old, irrelevant guidelines.
4) Not Defining Your Audience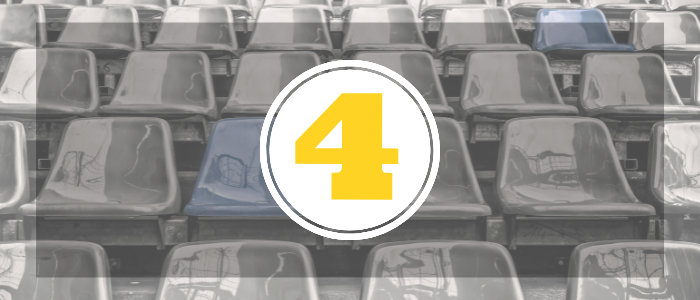 Content marketing is meant to draw in a large audience online. But, if you want the content to help you increase the number of leads you have and improve sales, you need to be somewhat specific about what audience you are hoping to draw in. Before you begin your content marketing efforts, get specific about who you are trying to reach with the content. You may have several different customer personas that you try to reach with your content and who you hope will by. If you can get specific about who your audience is, you can ensure that the content you create is effective at reaching and drawing in this right type of reader or Internet user.
By defining your audience as part of your strategy., for each piece of content you produce, you can more effectively do things like:
Choose the right subjects to write about

Use the right lingo, vocabulary, voice, and tone

Publish your content in the right places

Select the best CTA to include within content

Make sure you are disseminating the content in the right way (social media platform vs. in an email newsletter, etc.)
5) Overlooking the Importance of Link Building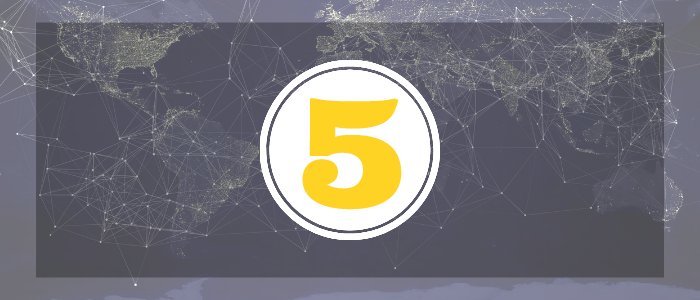 Writing great optimized content and publishing it where your audience will find it is a great first step in your content strategy. But an important part of SEO that cannot be overlooked is link building. Google weighs how many backlinks there are to your article on the web when it is ranking search results. So, you want to ensure you work to encourage other sites to link to your content on the web.
Build relationships with bloggers, influencers, and other organizations or individuals that have a presence on the web. Relationships with other Internet users increase the chances they're likely to link to your content online and boost your score.
Also, posting all the content you create on social media can be helpful because it's a natural, easy way to have people help you create a lot of links to your content on the web. Each time a user shares a link to your content on your page (which is easy with the automatic/one-click nature of sharing on social media), you help yourself get a higher SEO score, and in turn, a greater chance of getting found.
Need Help With Content Strategy? Work with Scripted
Do you feel like you are struggling to make your content marketing work? Or, do you want to make sure you're making the most of your content marketing efforts? If so, consider working with content writers on Scripted. Scripted is one of the web's leading marketplaces for web content writers who are well-versed in SEO and know how to craft content that helps you get discovered.
Learn more about how Scripted writers can help you by visiting our Writing Services page. You can take a look at:
What kind of experience Scripted writers have

The types of content our writers can help you craft

How the entire process works

Answers to the questions most commonly asked of our team
To learn more about how Scripted can help you tackle your specific content marketing needs, reach out to the team at Scripted today. We'll walk you through how our writers can help you maximize your content strategy to ensure your content is helping your business grow.