How to Set Up an Effective Content Marketing Strategy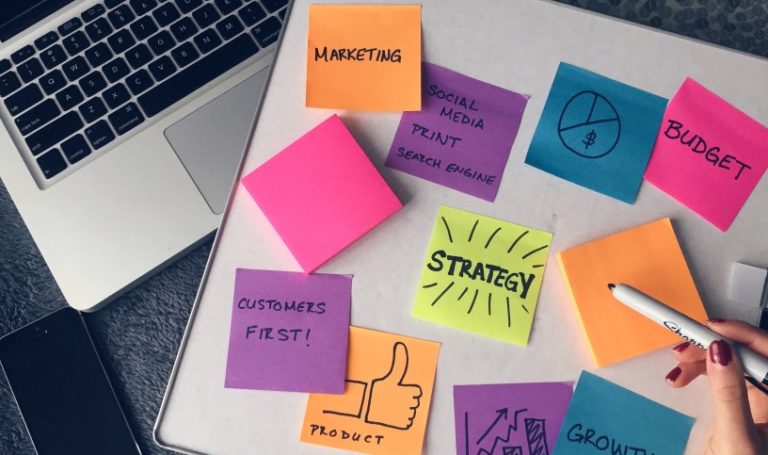 So you've probably heard that "content is king." Neil Patel, Gary Vee, the millennials at the office and on the internet, and everyone in between have been singing the praises of the almighty content for years. And for good reason. Not only is content marketing one of the best long term strategies for growth, when done well it also has the power to kill multiple marketing birds with the one proverbial stone - from building an audience and distributing a brand's message, to establishing expertise and converting tire kickers into paying customers or a loyal user base.
But what does that mean for you and your business?
How do companies of all sizes and budgets go from blog post to landing page to tweet to fame and fortune, and billions of dollars in sales and millions of fans and social media evangelists (or whatever the goal may be)?
What type of content should you be writing?
How often do you publish?
On what platforms should it be distributed?
Should you toss out what you've already been doing entirely and start from scratch?
Does your business really need a content strategy, or can you just make it up as you go?
How do you know if your content is even having an impact?
Allow us to break it all down for you:
First Things First: What is a Content Strategy?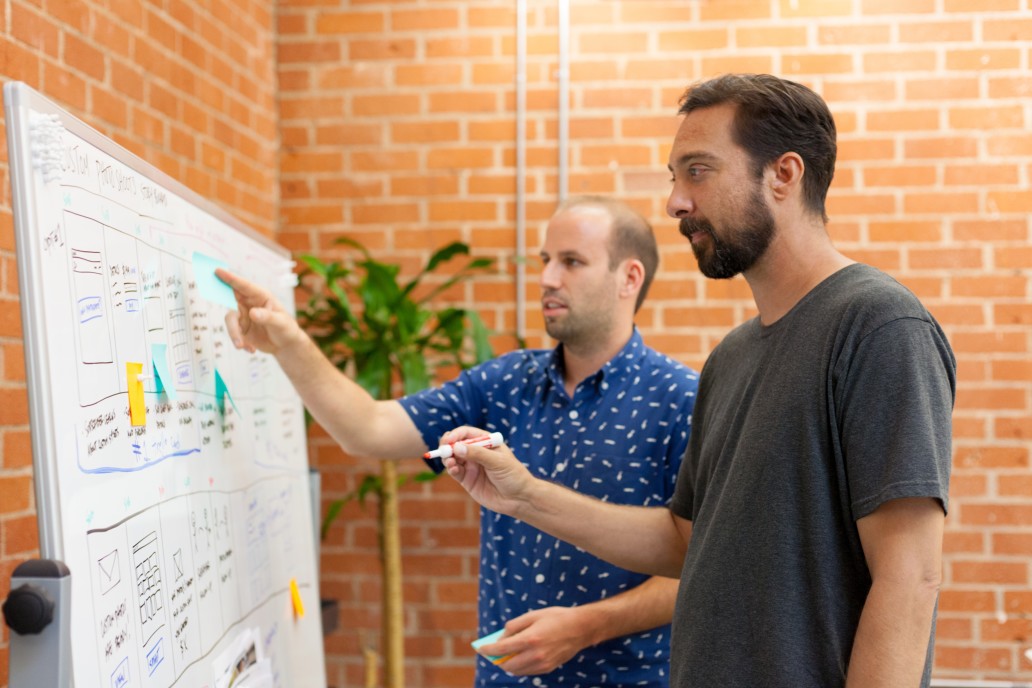 Your content strategy is essentially the blueprint you create to help your organization build, articulate, package, and execute the company's goals, values, unique sales proposition, determine who your target audience is, what you want them to do, what your medium and message should be, and how you will ultimately measure success and ROI for every piece of content that you conceive and send out into the world - for starters. It may sound like a lot, but you can simplify your content strategy if you're just getting started or have been tasked with redesigning an existing plan.
Start with a basic outline of what you need to say, how you need to say it, how to get your message in front of the people that need to hear it, how to inspire them to take the desired action, and how to figure out when your content is working and when it's time to move on to something new.
Examples of Good Content Strategy in Action
A content marketing strategy is only as good as the results it ultimately generates for your company or brand (obviously). But how do you know what will work before you invest valuable time and money in all the different options available? A good content strategy for you is the plan that allows you to make informed choices and decisions, as opposed to just shouting into the void and praying that someone will be listening - and buying it. But if you feel uncertain about how to get your content off the ground, take heart in the fact that you are not alone.
According to Inc.: "...the latest statistics reveal that only 30% of B2B businesses believe their content marketing strategy is effective. There is an increasing amount of disappointment. It isn't because content marketing has suddenly become less effective. Instead, the problem lies at the door of a lack of strategy. Companies were told to involve themselves in content marketing but were never told exactly how to best take advantage of it."
Here is what you need to do to get started: Create a list of goals and brainstorm ideas for the different types of content that may best help you achieve those goals, such as:
A landing page to help sell an e-book or product
An influencer campaign on Twitter or Instagram to build an audience among a target demographic
A blogging program to target for specific keywords, or to publish evergreen content to build a user base over time, establish thought leadership, or re-purpose old or under-performing content
Know Thyself - Create a Mission Statement
Next, spend some time working on a message that tells the world (and more importantly the people you're trying to target) who you are, what you stand for, what you have to offer, and why they should care. Think of this as the fertilizer you spread around to help your message blossom among the weeds of the internet, wherever your customers may find you.
Then, Know Thy Customer - Create a User Persona
You may have a vague or even crystal clear idea of who your target audience is, but the trick to designing an effective and laser targeted content strategy is to figure out how to reach them. All of them. All the time. Where they live and breathe. How does one even begin to do that without a crystal ball?
Answer: user personas!
Because it's impossible to guess what everyone wants all the time and to be all things to all people, the easiest way to go about creating targeted campaigns is to basically design your ideal customer or user, and figure out who they are, what they want, what they need, where they hang out, work, spend time on and offline, and most importantly how they want to be contacted and marketed to. Good user personas are based on real research and demographic information, and can be invaluable to helping you craft and successfully get your content and media in front of the right people.
How Do I Create and Implement a Content Strategy?
Like products and services themselves, the best content plans begin with a targeted set of questions aimed at solving a specific problem. The problem can consist of a number of factors such as:
How to increase traffic to your website or blog
How to get people to sign up for your newsletter, or
Download your e-book, or
Pay for a subscription service, or
Download your app, or
Buy your course, service, or product, or
Sign up for your conference, or
Insert desired action or transaction of your choice
Great. OK. Any or all of those things would be wonderful! Content is like a magic wand! But really, what do you literally have to do to go from nothing, or not much of something, to out of the ballpark success?
Start with Some Deep Research
When it comes to designing your own content strategy, you want to be creative and do things that will showcase what sets you apart from your competitors, and you want to use examples of successful content strategies to inspire your own, but you don't have to reinvent the wheel or follow someone else's path - at least not to get started. Start with the basics and see what both your competitors and the brands and companies that you admire are doing, what has worked in the past and what is currently working, what didn't, what you'd like to emulate, and how you can make it your own. Depending on your target audience and user base, the specifics of your market, and the mysterious ways of technology, social media, and content marketing, your strategy will most likely evolve and change on a regular basis. Make it a point to stay on top of your industry's trends and best practices.
If You Hit Publish on a Blog or Tweet and No One Reads it, Does it Really Make a Sound?
So you know the old adage about the tree falling in the forest right? Content marketing can often feel like the same thing. You can spend a significant amount of time and marketing resources on crafting a targeted strategy for maximum impact, only to send your content out into the world and watch it land with a thud. That's OK. A strategy is that - an outline of where you need to go and how to get there, but like any good GPS system you will most likely have to switch course at times and make adjustments along the way. Which leads us to...
What About All the Data???
Like content itself, you've probably heard that data is all the rage. It can also be overwhelming, as most organizations collect more data on their users and customers and their habits than they know what to do with. The key to making the most of your data is to use it to make informed decisions about how your content strategy is performing and what you may need to tweak, but not let it dictate your entire strategy. What to look for in your analytics data:
Where your traffic is coming from (browsers, search engines, mobile vs. desktop, demographic data) as well as what specific piece of content or social media brought them to your website
How long your visitors are staying
Are they taking action once they get to your site?
Traffic patterns and changes in user behavior - is it consistent from week to week or month to month? Are there spikes or sudden drops in traffic?
Keep an eye on what your audience is doing to refine and improve your content strategy as you go. Remember that there are no absolutes, so try to look at the numbers in context and figure out how they affect your short and long term goals.
Tools to Help You Get Your Content Strategy Off the Ground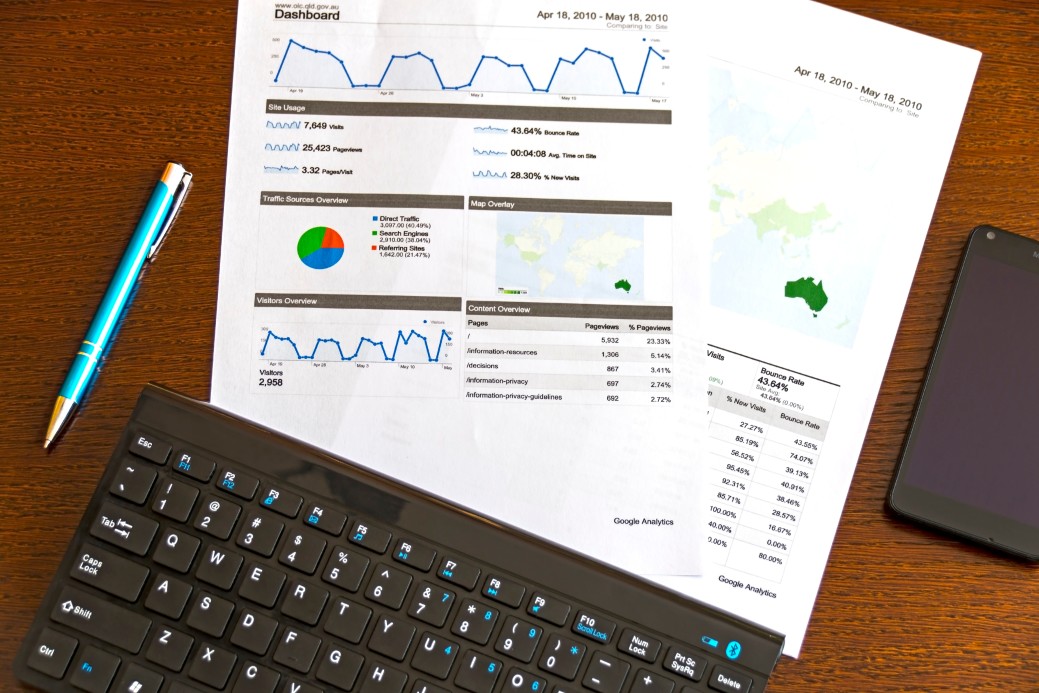 It's been said that the medium is the message, and that is certainly true with content marketing. There are many tools available to help you perform research, design or download existing templates for content plans, calendars, and formats. There are also a number of tools that can help you perform keyword research to understand what is working in terms of seo and how your target audience is searching for what you have to offer online. Here is a list of some of the top content marketing and strategy tools to help you get started:
Content Strategy Templates and Resources
There are a number of user friendly tools available to help you get started. Work with an existing template, or take a look at what's available for a little inspiration as you design a custom plan that works best for your needs. Here are a few examples:
MOZ
MOZ provides a free, in-depth step by step guide to help you design a content strategy from scratch, with links to helpful tools and guidelines that walk you through everything from analyzing your competitors to setting up a content plan and workflows.
HubSpot
HubSpot offers a comprehensive workbook and list of resources that can help you decide what type of content to create for your audience and marketing goals, a rundown of content management systems and social media channels to distribute your content, and information on how to set up an editorial and social media calendar.
Content Marketing Institute
The Content Marketing Institute's toolkit offers a definitive list of resources, inspiration, and examples of how to build and implement your strategy, as well as detailed instructions about the nuts and bolts like writing your mission statement and designing your user personas. Also known as audience personas, this is a profile that content marketers use to create their ideal customer or user from the demographic information available for real world users. Factors that typically go into creating targeted user personas for your brand include basic demographic information such as:
Job title
Industry
Age
Gender
Hobbies
Political affiliation if relevant
Marital status
Income level
How much time they typically spend online
Preferred method of shopping
how they prefer to be marketed to and how often, etc.
But beyond helping you understand who makes up your current audience and customer/user base, user personas are an exercise in helping you to create a representative of your ideal audience in order to create targeted and effective content that will rise above the generic noise already on the internet. Here is an example of a user persona for a sporting goods retailer who is developing a program to offer experiential and guided retreats for moderately active and predominantly urban customers:
Ann C., 28 year old software developer in Denver
Preferred social media channel: Instagram
"Weekend warrior" type, favorite form of exercise is yoga, indoor cycling, and running. Trains for half marathons once or twice a year depending on work schedule
Vegan
Introvert
So what can a marketer glean from this type of information? For starters, creating visual and video content is probably a better way to get products in front of Ann (and the audience she represents) than focusing exclusively on blogs. As a software developer she probably doesn't have a lot of time during the week, so shorter day or weekend long experiences will probably be most relevant. As an introvert, Ann will probably be more responsive to small group hikes and camping trips than a 300 hundred strong urban scavenger hunt or paintball tournament. It isn't an exact science and personas are ultimately not real people, but they are an important tool in designing relevant content and campaigns, as well as a good way to spark creative ideas and messaging.
Analytics data from past and current campaigns and customer data are a good place to start. See who is already interacting with your content and how members of your target audience search for and consume content and services.
Find the Best Resources and Make Them Your Own
There are many tools and references, but there are no hard and fast rules as to what you have to use, especially in the beginning when you're just getting started and trying to craft your message and building your own user personas. As with your content strategy and the content itself, you will most likely engage in quit a bit of trial and error in order to find the tools that work best for your needs and help you get your message across to your audience. You'll likely find that something that works brilliantly for someone else may be a miss for you, and vice versa.
How Can Scripted Help with My Content Strategy?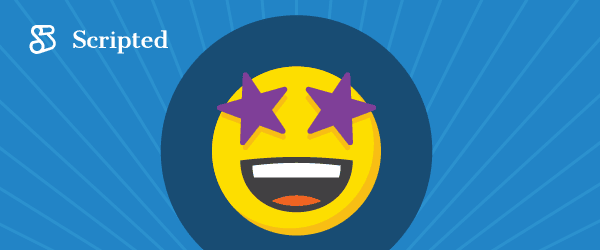 Once you've done the research, become one with your brand and your customer, designed a rock solid content strategy that will set the content marketing world on fire and make you the envy of the entire internet, you'll still need the key ingredient to the secret sauce - writers. Scripted offers access to skilled writers with experience across every industry and type of content, from blogs and landing page copy to social media, e-books, white papers, product descriptions, and custom redesigns of existing content.
Scripted allows you to start with a blog post or set of social media posts as needed, and sample a range of talented writers, or stick with your favorites once you find the right fit. Contact us today to learn more.
---
Published by
Kevin O'Connor
on Tuesday, September 17, 2019
in
Content Marketing
,
Content Strategy
,
Marketing Tools
,
Ahrefs
,
Buzzsumo
,
Cmi
,
Content Marketing
,
Content Marketing Strategy
,
Google Analytics
,
Moz
.