Weekly Content Marketing Trends January 31, 2022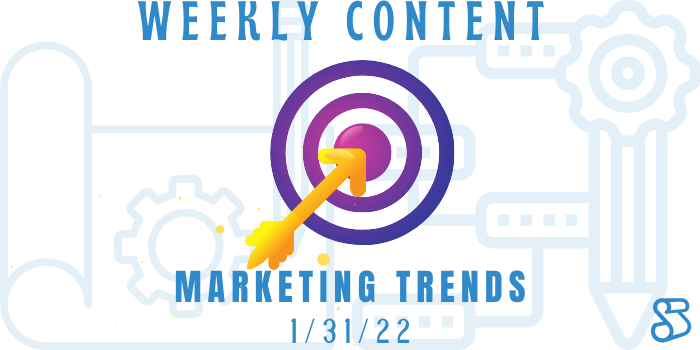 In the meantime, here's the latest and greatest on what you can do to freshen up your content, grow your audience, and fall in love with a consistent routine that produces the results you've been after.
Quick Links
Shoppable Links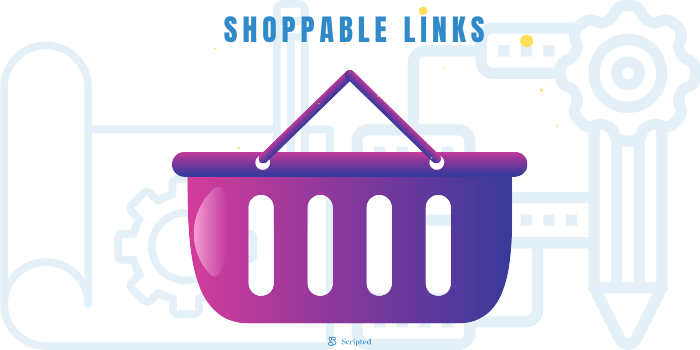 Imagine sending out an email to your database with an image of your latest and greatest offering, and the reader being able to click and purchase right then and there. This is quickly becoming a capability across ad platforms. Soon, consumers will just come to expect that ability as well. Not only is this possible through email, but on social media and your display and video ads as well. This is a relatively new technology, but our guess is removing an extra step to purchase will likely deliver a happy little boost to conversions.
Brand Growth Partnerships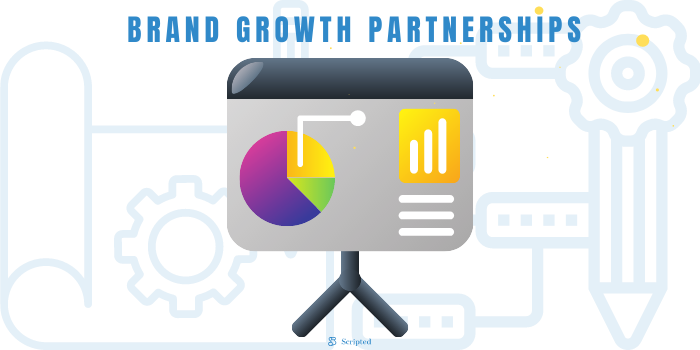 There is power in numbers, and business is no exception. If you're still bootstrapping, we tip our hats to you—the hustle is real. But, may we suggest that you reach out to other companies with complementary services and products so that you can expose each other to more people faster? These relationships are often called joint venture partnerships, or JV partnerships, and can prove to be incredibly beneficial.
For example, if you are a fitness coach, look for companies that would enhance your audience's results without competing with your offer. That could be supplements, workout equipment, or workout gear. The idea is to reach out to the other companies and see if they would be willing to send out an email on your behalf in return for you doing the same. And not just emails: hosting live videos on social media or posting promotional content that will drive to your profile or products. In exchange, you do the same.
Worried that your following isn't robust enough to attract a partnership? Find other companies who might be just starting, but don't be afraid to reach for the stars! The worst that could happen is someone says "no," and the best that could happen is you get major exposure. Just be sure you're aligned with the companies you work for within their mission, vision, and values.
User Experience and Human Connection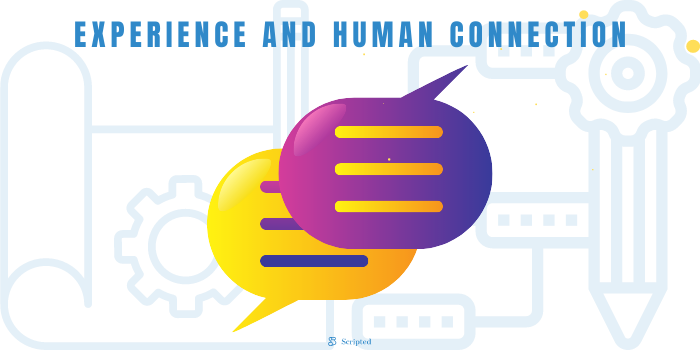 Leveraging Data To Drive Choices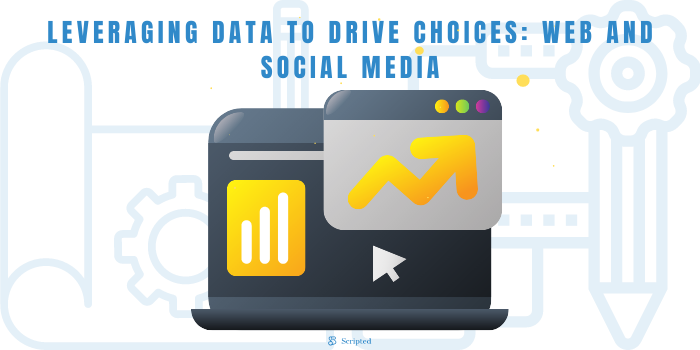 The beautiful and frustrating thing about content marketing is that it's so heavily dependent on who you are as a company and how your audience responds to it. There are content marketing best practices and the rules should be mastered so that they can be broken. 
These rules include:
Being consistent.
Being authentic.
Providing massive value upfront.
Give your audience what they want while still being authentic.
To that last point, if you want to know what your audience wants but you're wondering how you're supposed to know, it's all in the analytics. 
Taking Action