How do I write ad copy?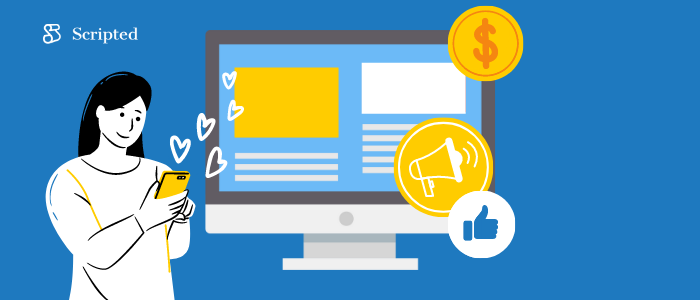 Ad copy is the words that you use to sell your products or services, and it can make or break your company's success on social media. We'll go in-depth into what makes good ad copy and what people are looking for when they want to buy something online. Follow these tips, and you will be able to increase conversions on any of your campaigns!
Understand your audience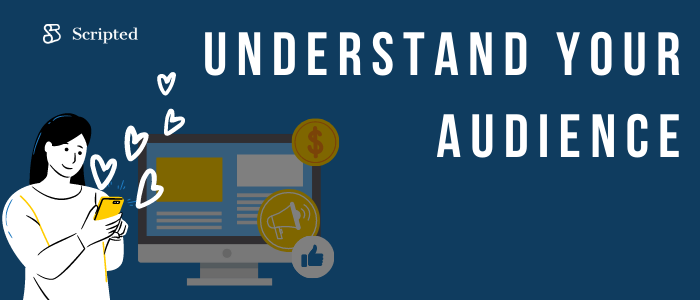 If you don't know who your audience is, then how can you write for them? Before diving into writing the copy itself, figure out what type of person is interested in your product or service and develop a persona.
Things to consider when developing a customer persona:
Demographics: age, gender, household income, level of education.

What does the persona want? What are their problems or pain points that your company can solve?

Do they speak a different language than English, and if so, what is it? (If you're targeting an audience in another country, then this will be very important)

Where do they live geographically?

Would they prefer to shop from home, or would they instead go into a store?

Are there any other factors specific to them, such as cultural values or religious beliefs, that might affect how you approach marketing to them?
Understand their pains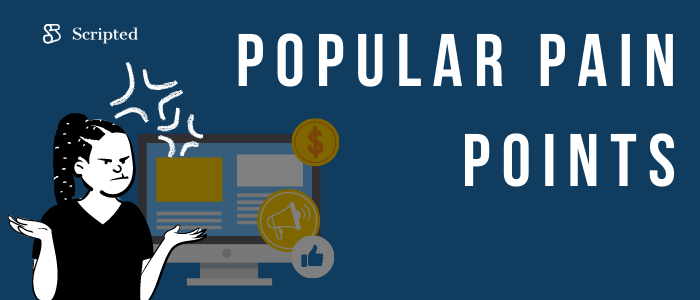 What are they looking to accomplish with the purchase? What problems do they want to be addressed? Suppose this information isn't readily available on social media channels. In that case, it's worth asking some questions so that you can cater content specifically towards what people are looking for when shopping online. For example: if someone is interested in buying a bike helmet, ask them why they need one. Are there any safety concerns at play here, like riding around town vs. biking long distances on highways where cars might not expect cyclists from the opposite direction?
Popular pain points include:
Safety: Is the person looking to buy a bike helmet or a motorcycle helmet? A biker's safety is of utmost importance, but some people might want one for long-distance biking where cars may not be as much of an issue.

Style vs. Functionality: Is your customer more concerned about style and design, or are they willing to sacrifice style if it means better protection from falls and things like skid marks on their clothes after falling off the bicycle while riding over gravel? The difference in these two customers' wants could result in drastically different ad copy!

Price: Price is always an essential factor when making a purchase, but for some people paying more means better quality and vice versa. Is your customer looking at price as the priority, or are they willing to spend extra on what might be considered higher-quality gear?
Write concise, compelling copy that tells a story
If you can write compelling copy that tells a story, people will be more likely to engage with your product or service. Stories can evoke emotions, create a sense of urgency, and are memorable because they leave the reader with something to think about.
A good story might talk about what your product or service did for someone else. For example: "I used this jacket in Antarctica last winter when I was working on an expedition." Stories like these make it clear how real people have benefitted from using your products so you can show potential customers why they should buy from you too!
Create an emotional connection with the reader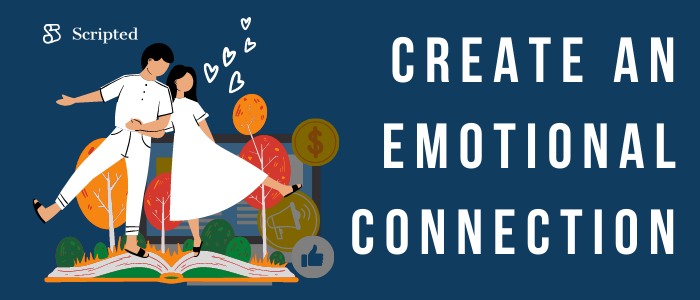 People want to buy from companies that they can relate to and trust. This means you have to create an emotional connection with your readers so that you can establish credibility. People are more inclined to purchase from a company they feel has "their best interests" at heart.
Tips for creating an emotional connection with the reader:
Talk about the values and beliefs that your company embodies.

Share personal stories of how you or someone in your family has benefitted from using the product/service.

Mention other customers who have benefitted from what you provide.

Keep it conversational by writing like a person instead of an expert.

Use words that evoke emotion like "satisfied" and "finally."

Be personal by using first-person pronouns like I, me, or my.
Be persuasive and offer benefits to encourage action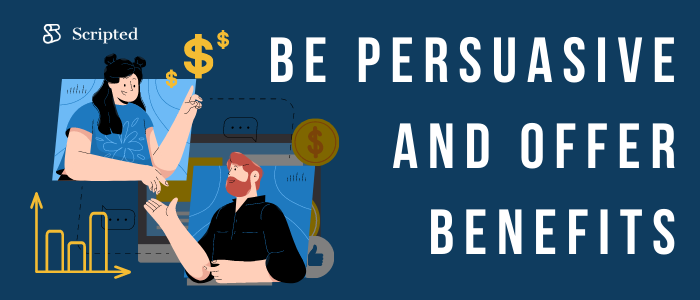 If you want to create a sense of urgency or speak directly to what people are looking for, it's essential that your copy is persuasive and offers benefits to encourage action.
Tip tips when writing benefits:
Offer a guarantee or money-back offer.

Talk about the quality of your product/service and why it is better than what's currently being offered by competitors.

Do an A/B test to see which benefits resonate the most with your target audience before deciding on one that will be used in all future copywriting (A: "We can help you get back on track" vs. B: "You deserve success").
Give social proof by showing results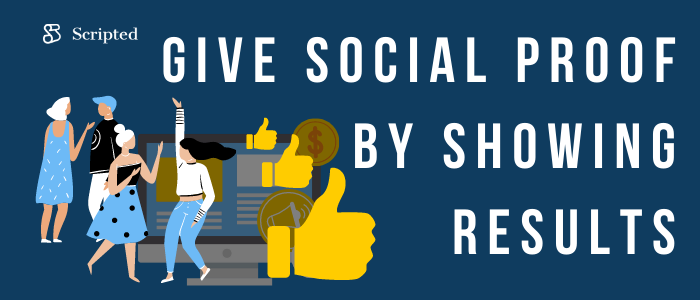 Social media has made products seem less tangible because we don't see them in person until after a purchase has been completed. To combat this, be sure to show off successes and past work to build trust in your company.
Some of the best ways to include social proof in your ad copy are:
Show specific results that were achieved (e.g., "I lost 20 pounds on this program").

Give testimonials or quotes from satisfied customers who have used your product/service in the past.

Provide before and after photos of people who used your product.

Feature endorsements by celebrities, social influencers, or other noteworthy figures in the industry give readers a sense that you are credible.
Include keywords in the post title, meta description, and content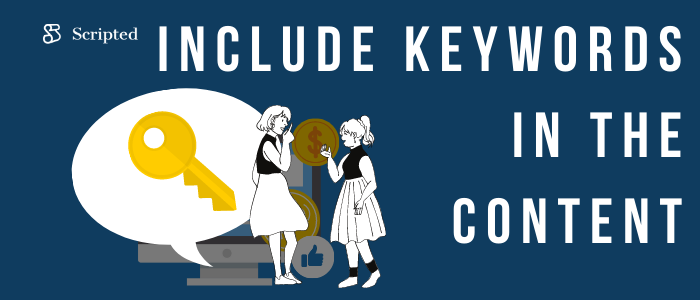 People search for products or services on social media by typing in keywords. Make it easy for them to find your content by including these words and phrases in the title, description, and post itself.
Tips to consider when adding keywords include:
Include your primary keyword or phrase in the title.

Add a few keywords into the meta description, but don't go overboard.

Use subheaders to break up the content and make it more scannable.
Create a compelling offer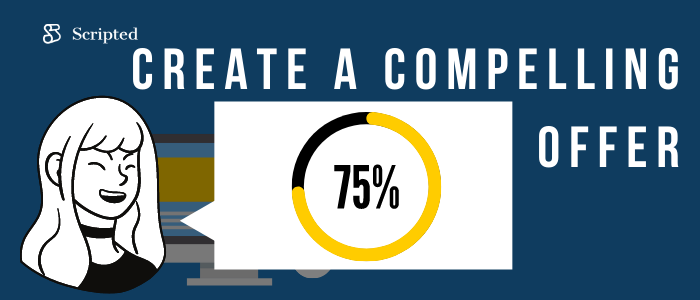 This could be a limited-time sale with discounts or coupons to entice people into buying now instead of later when they might forget about you altogether!
Offers are one way of making sure customers don't get distracted before completing their purchase. Offering a time-sensitive discount will encourage impulsive decisions, meaning higher profits if offers are managed correctly.
Popular offers include:
Free shipping with a purchase of $50 or more.

A discount if the customer purchases now instead of waiting until later. 

Free gift wrapping for purchasers who buy online (e.g., "buy by December 15th and get free gift wrapping! Limit one per order")

Free shipping on all orders

Free returns for a specific period (e.g., "buy now and get free returns within 30 days")

Offer the customer something else they might want to buy at the same time (e.g., offer 20% off their order if they purchase items A, B, and C)
How to write effective headlines
To write effective headlines, use action verbs and include the main benefit of your product or service. A good headline will make people stop scrolling through their feed so they can read what you have to say about a topic that's relevant to them!
Tips for writing effective headlines:
Use an action verb to grab the attention of your reader.

Include a benefit for what they will get if they continue reading, such as "Find out how you can lose weight."

Be clear and direct about the topic so that people know exactly where to look when they see your headline on social media or in their feed.
The importance of the first sentence in your ad copy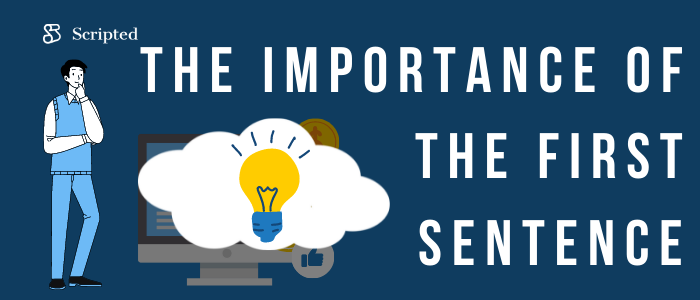 The first sentence in your copy is the most important because it compels people to read on. Make it compelling, short, and easy to understand so people will want to know more about your product or service.
Tips for writing an inviting first sentence:
Use the active voice.

Summarize the main benefit of your product or service in this sentence

Include words that can make people feel emotions like love and happiness for a more persuasive copy (e.g., "My joints were killing me before I found these products!"). 
Tips for writing compelling body copy 
The body copy is where you can tell a story or write about the benefits of your service. When writing this content, it's essential to include:
Specificity

Benefits for users

Testimonials and social proof from customers (if available)
It's also helpful to use storytelling that engages readers and gives them a reason to buy now! The more specific you are with what you're selling, who would be interested in it, how they'll benefit when using it etc., the higher your conversion rates will be. Be sure to include these points and break up text into short paragraphs, so people don't get bored reading long blocks of information on their phones before deciding whether or not they want to read anymore.
Focus on outcomes, not features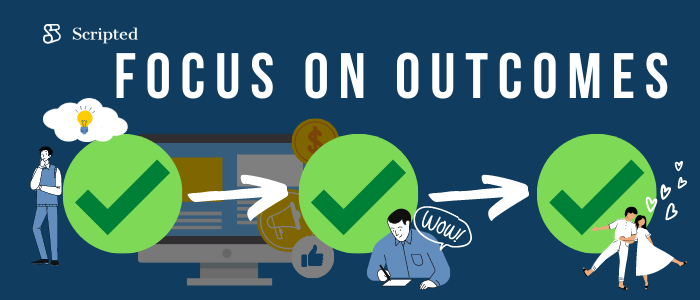 Outcomes are the results that matter to your readers and what they can get from buying your product or service. Features are important to mention, but outcomes allow the reader's imagination to run wild, which is more likely to encourage them to purchase.
Tips for writing compelling outcomes:
Be specific about the result your reader will get.

Include benefits of those outcomes (e.g., "You'll be able to walk without pain!")

Focus on their emotional state and how they might feel after buying your product or service. For example, you could say, "you'll finally be confident in yourself again."
Conclusion
We hope you've found these writer tips valuable and informative to get you started on writing an ad copy. Please share our blog with your friends on social media or email to get the word out!
Visit our product page if you need help writing excellent ad copy for your products or services - we have a team of expert writers who can work closely with you every step of the way.