Blog Ideas For Software And Technology
Content marketing blog ideas from freelance writers available for hire. Scripted vets bloggers for quality, creativity and expertise..
Get Started
Standard Blog Post $76.75
This article explains the benefits of using Google's Family Link, including: option for parents to set search restrictions, create different profiles for individualized results, etc.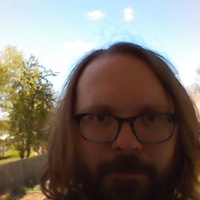 ---
Standard Blog Post $76.75
All businesses need a website. For small businesses, engaging a professional design firm is often a financial stretch. Today's technology has made it easier for business owners to put together a respectable website without coding skills.
---
Standard Blog Post $76.75
Thorough review of Strikingly Website Builder, a platform designs for non-technical people to design a great website without knowing coding or design.
---
Standard Blog Post $95.00
What should travel writers take into account when selecting digital tools? Name some tried and chosen ones: hybrid tablets, apps that are useful for those who work on the road, etc.
---
Standard Blog Post $76.75
Blog will focus on software that helps generate blog topics such as "The Content Idea Generator", as well as other tools, including Diigo, Disqs, Flickr, and Focus Booster.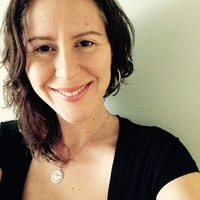 ---
Standard Blog Post $76.75
This post will review 5 features that improve the applicant experience in mobile recruiting platforms. For example, an auto-fill application that populates information from social media profiles and a text update feature that sends notifications.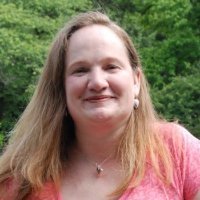 ---
Short Blog Post $92.50
Many changes in search engines and algorithms took place this year. What can businesses expect in the coming months leading to 2017 and how can we maximise profits through SEO optimization?
---
Standard Blog Post $88.75
This would be a research- and evidence-based piece that (1) explains what biometric authentication is and how it works on mobile devices, and (2) provides relevant evidence/sources to show that biometric authentication on mobile devices is more about convenience than security. The final objective of this piece would be to explain to readers how best to secure their mobile devices using the biometric, alphanumeric, and software-based security methods that are currently available. The tentative format would be the following: Introduction: Explains why discussions of mobile security is important in a world that increasingly revolves around data access and mobile devices. H2: What is biometric security? - Explains biometric authentication, comparing it to other forms of security available on smartphones (e.g. passwords, pin codes, patterns). - Mentions how biometric authentication on smartphones differs from other applications for biometric authentication; in particular, mobile biometrics is about convenience more than security. H2: What's the safest way to secure a mobile device? - Explain that, since biometric authentication is actually less secure than using certain password best practices, biometric isn't the best choice if your priority is security. - Offers tips for maximizing your security with each of the authentication methods available on smartphones. H2: Conclusion (will have a different title) - Basically summarizes the information presented. - Could offer some mention of potential mobile authentication methods that we might see in the future. - Mention the importance of securing mobile devices.
---
Short Blog Post $49.50
The following are tips to improve SEO for businesses. 1. Understand Mobile First Indexing 2. Learn how to Promote Your Brand 3.Include Amazon in your SEO Plan 4. Quality Content Matters
---
Standard Blog Post $76.75
I would discuss the following steps business leaders should take to improve cyber security. 1. Increase Cyber Security Automation 2. Focus on Mobile Device Security 3. Understand Increased Regulations 4. Implement Biometric Verification 5. Improve Employee Training
---