Blog Ideas For Entertainment
Content marketing blog ideas from freelance writers available for hire. Scripted vets bloggers for quality, creativity and expertise..
Get Started
Short Blog Post $49.50
This piece will discuss the top 5 entertainment applications currently on the market that are useful to people in the entertainment industry: 5By, StumbleUpon, Action Movie FX, Cheezburger, iMovie.
---
Short Blog Post $49.50
A list of free entertainment in the Los Angeles area, written by a comedian for comedy lovers. This will detail each of the shows and why they are great.
---
Short Blog Post $49.50
This article will spotlight the recent surge in Black entertainment on TV. It will focus on "Blackish," "Empire," and a couple of talk shows, like Wendy Williams and Steve Harvey.
---
Short Blog Post $101.25
Instagram captions are essential in giving further content - whether for informative or entertainment purposes - to building your brand voice beyond the visual content. This post will outline tips and tricks for making the most impact with your captions.
---
Standard Blog Post $76.75
This project would be a listicle of the 10 most interesting looking games coming out in 2019. In this project I would list out 10 major video game releases coming out this year and provide details regarding who the games publisher and developers are, what the themes of the games are, and any solid release dates for said games.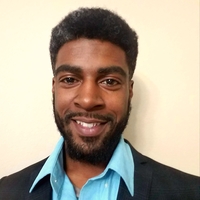 ---
Short Blog Post $49.50
Most celebrity couples tend to fizzle out within a few years or less, never making it long-term. There are a few couples, however, who have done well at maintaining their marriage. Most that seem to last are those who stay out of the spotlight.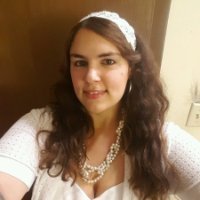 ---
Short Blog Post $49.50
It seems as though reviving old beloved television shows has become the new thing. Sure, some of the reboots have been doing well, for example, Will & Grace, Arrested Development, Gilmore Girls, and Twin Peaks. While some reboots have us cringing.
---
Short Blog Post $63.75
This viral, catchy blog post will cover five of Hollywood's best power couples. Ideas include Beyonce & Jay-Z, David and Victoria Beckham, and more. If you have specific couples you'd like covered, please let me know!
---
Short Blog Post $70.00
This fun, viral-style post will highlight 5 celebrities with funny, entertaining Instagram accounts. I'll use a catchy, energetic style to make this piece fun to read.
---
Standard Blog Post $76.75
The hugely influential video game Tetris is more than just a fun time-waster -- studies show that playing the famous Russian game of nesting blocks can actually slow the aging process of players' brains.
---
Short Blog Post $49.50
This Post will cover the world of fantasy football. Topics include what it is, who plays, what are the stakes, and where the game is headed (technology options).
---
Standard Blog Post $107.50
This article will discuss the most popular VR games through 2017, including overviews of notable features, popular and critical reception, and prominent upcoming releases.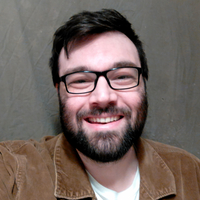 ---
Short Blog Post $49.50
Disney may be "stepping over the dollar to reach for the penny" by moving its content into its own streaming service. In this article, ​I will discuss pitfalls to this strategy.
---
Standard Blog Post $76.75
An opinion piece on how podcasting can move from niche audiences to the mainstream. Three topics will be covered: Quality, Investment, and Distribution.
---