The Scripted Podcast: The AB5 Bill & Freelance Writers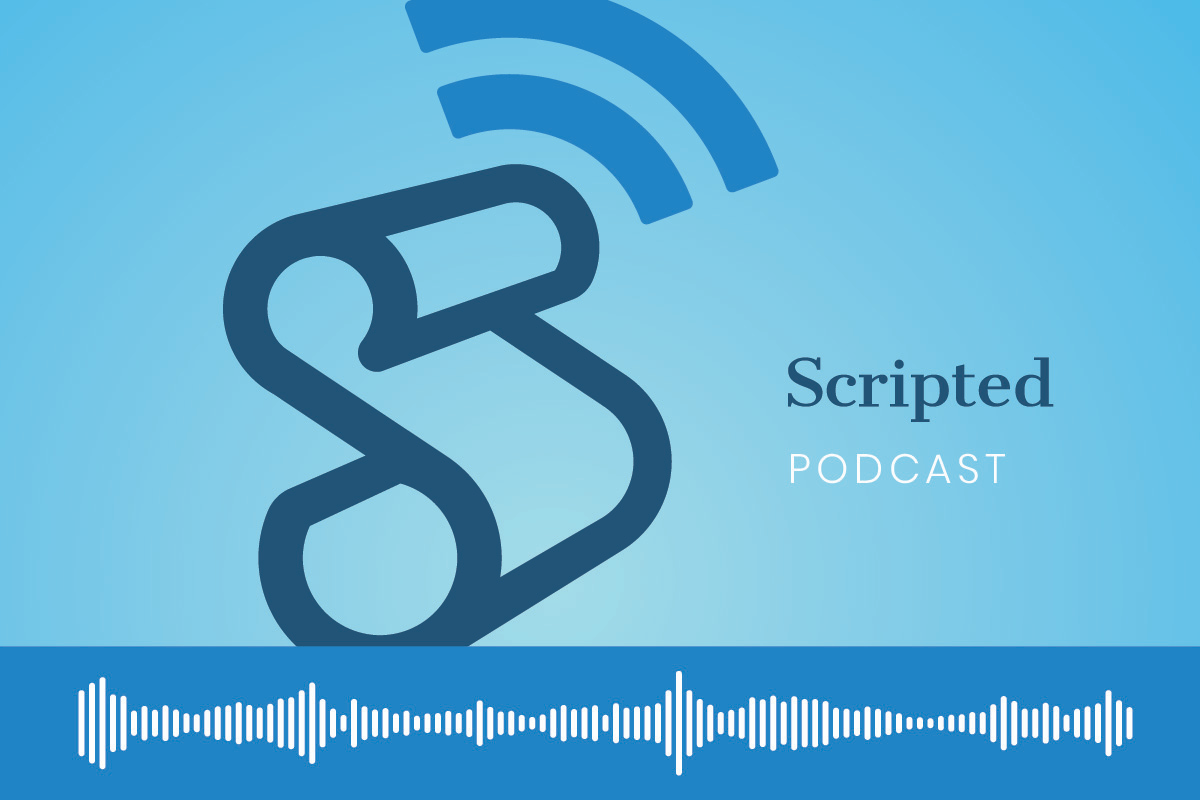 The Scripted Podcast is a show created for content marketers and content writers featuring real Scripted writers. We'll talk about best practices in content and SEO, our favorite marketing tools, how to find and hire writers, and all the fun and misadventure that comes with being a professional freelance writer.
In today's episode we sit down with Dayva S., one of the writers personally affected by the California Assembly Bill 5 that went into effect on January 1st. We talk to her about how freelance writing has had an impact on her life and career and what this bill has meant for both. We know this is something that has affected many writers in California and hopefully this discussion will help give some perspective to the situation.
Episode Transcript
Gregory:
Alright, so I'm currently sitting with Dayva and we're going to get this discussion kicked off. Dayva, I would love for you to start this discussion with your journey into freelance writing. How did you get started? 
Dayva:
So actually it's interesting because I got into freelance writing because I had always worked in digital and new media marketing and I actually had a job at a company that was paying me as a contractor, but treating us like employees, and so I kind of got fed up with that. And I quit to start freelancing for real because I was like, "Freelancing sounds great". As soon as I quit that job, I was hired by a former vendor who was looking for someone to do some freelance writing, so that's how I got started.

Gregory:

What are your top benefits that you get working as a freelance writer on a day-to-day basis?
Dayva

So for me, I love making my own schedule and my own policies, and being my own boss. For me, whenever I've had a job, it hasn't been good for my mental health and I'm much, much happier working for myself. Even though you know, maybe it's a little bit more stressful in some ways, for me personally, it's less stressful in other ways. And I've never had a dream of being something for my career. My dream has always been to just have a great work life balance and be able to pursue some of my interests, and have work that's interesting and fulfilling to me. But my work isn't my driving life force the way that it can be for some people. So a freelance career is a great way to have all of that. I can enjoy my work. And I can enjoy my life and for me that's why I like it. 
Gregory:

I would love for you to share your origin story. How did you get onto the scripted platform specifically? And what has that experience been like for you? 
Dayva:

For me it was really interesting, because at first I was doing a lot of content writing for SEO purposes, which is a lot of what Scripted is, but what I had been doing before was kind of like very quick turnaround, you know, high volume writing, and I kind of wanted to do something that was maybe like a step up from that, or a few steps up from that and kind of be able to show that I am a good writer and I can put out really great pieces that I would actually want to have my name on and all of things like that, because I've mostly been a ghost writer and so I applied for Scripted over four years ago.
At that time, the platform was really different ,as I've seen it go through a ton of different changes, and when I got on it I was pretty excited and at first I kind of didn't do that much with it. I kind of just poked around and maybe did like one or two jobs and then probably nine months after I initially signed up, somebody randomly bought one of my proposals that I had made a long time before. And once I did that one, something clicked for me and I was like wow, this platform is great. It's easy to work with and for about three to four years I had a pretty good run, writing about all sorts of interesting topics on Scripted and putting out some work that I could really be proud of. 
Gregory:

Feel free to put it in your own words. What is the AB-5 Bill and how has that specifically affected you on your journey through freelance writing?

Dayva:

OK, so AB-5 was first presented as legislation that would help exploited workers, which I thought was a great thing. I'm a very pro worker, and I've heard from people that I know and also just like online and social media, like stories of app workers being exploited, which I thought was really not good. There's stories of workers being punished with reduced pay after going on strike. They do all these articles that are like, "Oh these delivery drivers make less than $2 hour when everything is said and done,"or like there was the one story of apps adjusting the payment based on tips so that the the contractors would only make the base pay no matter how much they were tipped and they weren't actually receiving their tips, so I thought it was like a great thing, 'cause I was like this class of workers definitely needs more protection than what they're getting, or at least that's what I've heard from many people and I didn't have any idea that it could affect every freelancer in the state of California. 
So the first time I found out that it might affect me was when Scripted sent the email saying, "You know, we're not able to work with California writers anymore," which was about a month before it went into effect.  I was like, "Oh no, what is going on?" 
So I did some research, and I found out that this really affects a lot of freelancers in a lot of different industries in the state of California. So how I'm affected: I'm very fortunate that the income from Scripted was definitely nice and appreciated, but I don't need to rely on that right now. I have a couple other things going on, but you know, I felt disappointed. Working with Scripted was really great for me.
In doing more research about it, I feel these politicians are saying that all freelancers are exploited, but I personally am not exploited. I know a lot of writers and photographers who also don't feel exploited or other types of freelancers, and you know, some politicians who are creating the law, they're like we need to create jobs, people need to have jobs, and it's like I don't want to have a job, you know, and that's a very privileged position to be in and I'm so grateful for that. But that's my truth right now, you know, so personally it's affected me and that I can't work for Scripted anymore. 
And I can't write for most of the other writing platforms that are on line. Many publications don't want to hire California freelancers. And many other types of things, the door is closed to me, hopefully temporarily. But you know, people in California have been severely affected. I'm in this Facebook group that is kind of trying to organize against it, and there are people just sharing their stories and you know people have lost their careers. This one woman lost over a year in contracts. People have lost like 50% of their income and they don't have a job to replace it.
If you're searching on whatever job board for freelancers, a lot of the jobs say no for California freelancers. It has a lot of ramifications for people on a personal level. Also imagine the ramifications this will have on journalism, like you know, if people aren't hiring California writers, then there is going to be very little or limited perspective from California, and that seems kind of like a First Amendment problem, also. So me personally I'm going to be OK. It's disappointing and I hope that they fix it soon so I can go back to my normal.
Gregory:

I want to share an excerpt with you written by the Los Angeles Magazine, and I just want to hear your thoughts after I'm done reading it:
"Two groups representing freelance journalists filed suit against the State of California over its new labor law, Assembly Bill 5, which sets limits on the definition of independent contractors.
The law, which went  into effect on January 1, aims to reduce the number of workers misclassified as independent contractors as opposed to employees. But according to the lawsuit filed on behalf of the American Society of Journalists and Authors (ASJA) and the National Press Photographers Association (NPPA), the provisions unconstitutionally single out freelance journalists by limiting the amount of work they can produce for any single publisher.
"The problem with AB 5 is that it creates this one-size-fits-all rule that doesn't really fit anyone very well," says Jim Manley, an attorney for the Pacific Legal Foundation, which represents ASJA and NPPA in the suit.
Under AB 5, freelance journalism falls under the category of professional services, a class of work that includes fine artists, grant writers, and marketing representatives. The law places unique restrictions on journalists, however, that don't apply to others in the class.
"Writers and photographers have this 35 submission per year cap," says Randy Dotinga, a San Diego freelancer of 20 years and ASJA board member. "Other fields like marketing and graphic design have no cap." Additionally, freelance photojournalists are barred from filming any video.
So while Dotinga could write 200 press releases a year as a freelance marketer, he would be limited to writing only 35 articles a year about those press releases, according to the suit. By discriminating according to the type of content allowed under AB 5, the law deprives freelance journalists "of their rights to free speech, free press, and equal protection, in violation of the First and Fourteenth Amendments to the United States Constitution," the journalists contend." 
I kind of want to hear your thoughts on this. Feel free to take it away. 
Dayva:

Yeah, so basically the submissions cap is extremely arbitrary in content writing. You might write 35 pieces in a week because they are high quality pieces, but it's not like a journalistic "think" piece that you take months and months to research. You know it's like you take a few hours to research it and you write it, and it's good quality. But it's like, you know you might. You might write that in less than a month. Also, kind of what I've heard is that when they are making these exemptions, basically industries that had more lobbying power are the ones who got the appropriate exemptions and I mean, this maybe isn't like a scientific fact, but this is just what I read online. And other industries that maybe didn't have as many voices weren't consulted to say what is a good number of articles or what is an appropriate exemption for this industry and it just feels random to me personally. Yeah and this has really stirred up a lot of protest, a lot of people are fighting this.
Gregory:
I want to add in one more quote from The Los Angeles Time: 
"Some freelance journalists said the new law, AB 5, severely restricted their ability to work. The law, which took effect Jan. 1, aims to rein in companies' use of independent contractors to ensure more workers receive employment protections such as health insurance and paid sick days.
The law's author, Assemblywoman Lorena Gonzalez, wrote in a series of tweets that she will introduce legislation to tweak and clarify the law and ease its implementation. Changes include removing the 35-article-per-year limit on freelance submissions before a journalist must be classified as a part- or full-time employee."
So Dayva, I'm not even sure you're aware of that, but I'd love to hear your thoughts on that. That just happened today, so share your thoughts on that place. 
Dayva:
I actually did hear about that 'cause my friends know that I'm thinking about this, so they send me links to all the news about it. So I heard about that. I mean, obviously I think that's a great step. I wonder what is the exemption going to be? And if there is a new exemption, is it going to be appropriate for writers? 'Cause I think part of the issue is also that the law is very vague about if it's like a technology platform and all this kind of stuff also. So I'm like, is it gonna let me do my thing again? I'm not really sure, but I think it's great removing the permissions cap. It's great because that's an extremely arbitrary number. 
Gregory:
I want to take this a step further just briefly. Obviously you said that a lot of people that you know are affected by this, not so much you, but I kind of want you to share some insight into the people that are within your Facebook groups. people that are protesting. What are some stories that showcase people who have been affected by this that you know in a more dramatic way? 
Dayva:
Totally yeah, so me personally, I'm just kind of following the situation. Or you know, I'm signing petitions online or doing that kind of thing. But there is definitely a large movement of freelancers who are contacting politicians who are protesting in person in Sacramento. They are just really fighting to get our ability to work back. And yeah, I don't. I mean, I just know that's inspired definitely by people who have been more severely affected by it. I've heard stories of people making plans to move out of state so they can continue working. And yeah, that's pretty much what I know.
Gregory:

Thank you, thank you so much for sharing that. You said some people are moving out of state because of this. Obviously you're not doing that because you haven't been as affected severely because of this, but I just wanted to know if things changed or didn't change, how would that affect? Maybe your thoughts on moving out of state because of something like this? 
Dayva:

Yeah, definitely. I mean, it's definitely a little scary to have doors close for you. Like for example: One unfortunate fact is I am this year, in a few months, I'm going to be completing a certificate in technical writing at UC Berkeley Extension, and I did that so that I could get you know, better freelance gigs and you know, and I paid a lot of money to do this certificate an all that, so I'm like, am I even going to be able to use that certificate or? you know? So it's definitely like I'm going to be fine, but it's definitely like I was definitely planning on continuing my writing work and maybe you know, having it maybe be a larger percentage of my work.
And now I don't know if that's going to happen. So it's definitely disappointing. I don't think I would move anytime soon, but I definitely think in the future, if I ever wanted to shift more back to writing, I would consider leaving because it's great thing for me to do. I love doing it, and I would have to leave in order to do it. So I think if that was, you know, like I said, it just does not feel good to not have the option. So if I ever wanted to, I would definitely leave, unfortunately. but I'm not in that position right now, thankfully.
Gregory:

I completely understand that. That makes a lot of sense. To move to do what you love, and a lot of people are doing that currently. Thankfully, you don't have to do it yet, but like you said, a lot of people's lives have been affected by this very severely and have had to leave to do what they love. 
Thank you so much Dayva for this discussion. I've really enjoyed speaking with you. You've given a lot of insight into the Assembly Bill Five in the state of California, and the freelance writing community in general.
---
Published by
Kevin O'Connor
on Monday, March 30, 2020
in
,
Podcasts
,
Scripted News
,
Working With Writers
,
Writing
,
Ab5
,
Assembly Bill 5
,
California
,
Freelance Writing
.