My Story: How I Became a Freelance Writer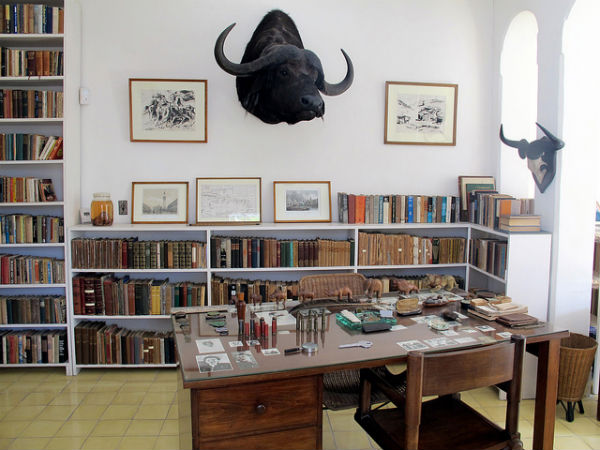 Jack O. fell into freelance writing and it's one of the best decisions he ever made.
How I Got My Start
I have always been a writer. When I was little, I pictured myself giving interviews about my best-selling novels. In first grade, I ran home from school every day and opened a composition notebook to write my first "novel," and in second grade I told a sixth-grader who interviewed me for a class project that I "write more than I eat." By fourth grade, I'd graduated to using my grandmother's old typewriter and I made myself work every day on my latest idea for a novel-I'd read that writers have to have self-discipline. I was crushed when my best friend told me she thought I had to be 18 to publish a book.
The years went by and I started growing up. My family and friends told me I'd need to find a different job because "writers don't make enough money." I studied psychology in college and eventually got a Masters in creative writing. I worked at various jobs, never really enjoying myself and always feeling on edge because I am not an overwhelmingly social person.
Eventually, I went back to school to become a special ed teacher and toyed with using my student loan money to support myself so that I could write full time while I was studying, but my older brother talked me out of it by saying I was too old to not support myself with a real job.
The result of all this was that I bounced from one job to another, went back to school several times, and established several careers, but I always secretly wanted to write. In early 2009, I thought I'd found the way. I began working as a data entry clerk for a local newspaper. The publisher promised me he would switch me over to editorial as soon as there was an opening. Unfortunately, the paper changed hands before she could do so and the new manager laid me off. Shortly before this happened, I had discovered a writing website. When I was laid off, I decided to concentrate my efforts on writing for this site instead of finding yet another unfulfilling job.
Dealing with Setbacks

I won't pretend that there haven't been times when my choices have presented difficulties. Since I jumped into my new career without a well thought-out plan, I didn't have the financial resources I needed. My first year was filled with financial struggles, though these eventually subsided. Meanwhile, my family didn't understand that what I was doing actually made me money and they kept pressuring me to get a "real" job.
At times, my life was stressful and it seemed like it would be much easier if I just got a regular job like everyone else. That thought was always short-lived when I remembered how much freedom I have. Deciding to become a full-time freelancer took guts. My decision may have been a bit impulsive, but I chose to live the way I wanted to live instead of trying to force myself into the mold the world seemed to expect of me. Every day, I learn new things through the research I do for the posts and articles I write. I am proud I chose to become a freelancer!
Tips for Aspiring Freelancers

I encourage everyone who wants to freelance to go for it. You may not be in a position where you can do it full-time yet, but at least get started. Don't put your dream off.
However, do make sure you have some financial plans in order. One of the biggest challenges I've faced is making sure my bills are paid when the income isn't steady. I used to feel like I couldn't commit to anything because I never knew whether I'd have the money when the time came. I wasn't sure how to budget because of the unsteadiness.
Recently, I've learned the best way to deal with this is to make a budget based on what I expect to earn. After working for Scripted for a few months, I began to notice a pattern. My first payment of the month is usually around a certain amount and my second payment is slightly larger (but also around the same amount). I budget based on these projections and then adjust as needed. You should too.
You should also make sure to set aside money for taxes and put a small part of your paycheck into savings each time you get paid. That way, you won't have any nasty surprises at tax time and you will have money saved for times that you can't find work.
Also, don't get desperate. Before I found Scripted, I was working for some sites that paid very little and did not expect high quality work. I hated some of the things I had to write for these sites and felt like I had to force myself to complete certain jobs. (Fortunately, I enjoy the assignments on Scripted quite a lot!) I've learned now that I don't have to take just any assignment. When I look at my available jobs, I think about whether I would truly enjoy the assignment and whether it reflects my personal knowledge. If I think I'm going to be fighting myself to write something, I pass. I let those assignments go to people who are more qualified or interested-more assignments will always come along.
Why I Love Scripted

I love Scripted for a lot of reasons. For one thing, the pay is considerably higher than at many other sites. In fact, I recently read a blog post by a solo freelancer who said writing for websites is a waste of time because you don't get paid enough. When she listed the rates she earns through clients she finds herself, I was especially glad to be working for Scripted!
Even more important than the pay is that Scripted has high-quality assignments-no fluff pieces or scams disguised as writing assignments here! Finally, the support for writers is amazing. Every time I have a question, it gets answered within 24 hours, sometimes even on the weekend. I'm never afraid to ask if I don't understand an assignment or a rewrite request.
The fun, interesting, and well-paid work at Scripted helps me continue to live my dream. I'm writing a novel while earning a living as a freelancer, learning new things, and living my life my way. What could be better than that?