Timing is Everything: Balancing Motherhood and Freelancing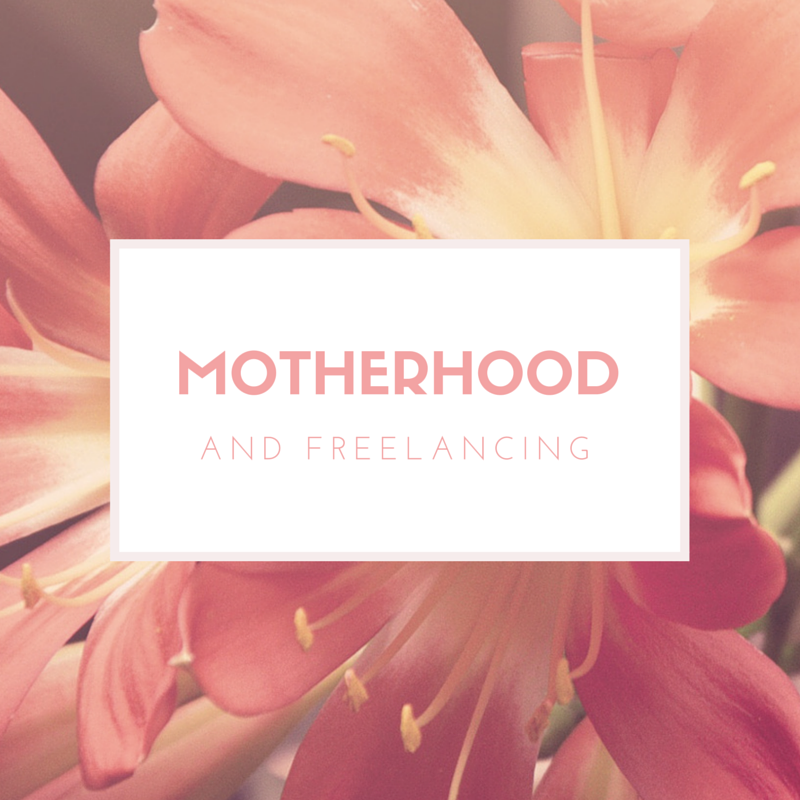 If you're a mother and a freelancer, managing your time can prove difficult (and exhausting!). Find some insight into effective time management below.
One of the biggest struggles of being both a freelance writer and a mother is using time efficiently. Freelancing appeals to mothers who want to move their careers forward while also having a flexible schedule that allows them to spend more time with their children -- but this arrangement doesn't always work out as smoothly as planned. Some mothers find themselves struggling to find the right balance between the demands of motherhood and the responsibilities of building a freelance career, especially when they're raising young children.
Following these time management tips can help mothers focus on building their careers while also tending to their kids.
Prioritize
Freelancers with infants or toddlers will find it difficult to get large amounts of work done in one sitting, while those with older kids can run into trouble keeping track of work-related tasks and after-school activities. Before getting started with work for the day, writers should make a list of work-related and personal tasks that need to be done and note any upcoming deadlines or appointments. Time-sensitive tasks should come first, while any other tasks that need to be done should be handled as time allows.
Stay Organized
Staying organized goes hand-in-hand with prioritizing for those who are balancing motherhood and freelancing. Keeping a list of projects and work-related tasks handy helps freelancers plan out their day and reduces the risk of missing deadlines. Spreadsheets, calendars and appointment apps all provide convenient ways for freelancing mothers to keep track of work-related and personal tasks throughout the day.
Break Down Tasks
In order to get as much accomplished as possible in each sitting, freelancers should break larger tasks or writing projects down into several smaller steps that can be done in short amounts of time, such as gathering research sources, looking up statistics and making an outline. Other work-related tasks that can be handled in shorter spurts include answering emails, applying for writing gigs or following up with clients after submitting a project. Since these types of tasks don't require as much time, freelancers can take care of them in between feedings or while waiting for their child's soccer practice to finish up.
Start Early
While freelancing allows mothers to set up their own schedule, getting started earlier in the day can certainly help boost productivity. If possible, waking up an hour or two before the kids do can help freelancers get some quiet time to work on a project. Being able to cross a couple of items off of their to-do list for the day can also give them the motivation to keep going.
Get Help
Although being a freelance writer gives mothers the opportunity to stay home with their children while working, this doesn't mean that they have to shoulder all of these responsibilities on their own. Arranging for childcare allows freelancers to set aside a block of uninterrupted time to devote to work, whether it's a few hours a week or a couple of hours per day. Mothers have a few different options available for this, including dropping their children off at a local childcare center, asking a friend or family member to watch their kids or hiring a babysitter or mother's helper to watch their children at home.
Those who are just getting started with freelancing should keep in mind that it takes time and effort, as well as trial and error, to learn how to effectively balance freelancing and motherhood. With enough practice and patience, mothers can successfully manage their time and make the most of the benefits that freelancing offers while also slowly -- but surely -- building their careers.
How do you balance your job as a mother with your freelance work? Let us know in the comments below.
See Below For More Advice for Freelancers:
Social Media: A Freelancer's Tool
Freelancers and Finances: What You Need To Know
Budgeting for Freelancers