How to Write Product Descriptions: Four Things to Know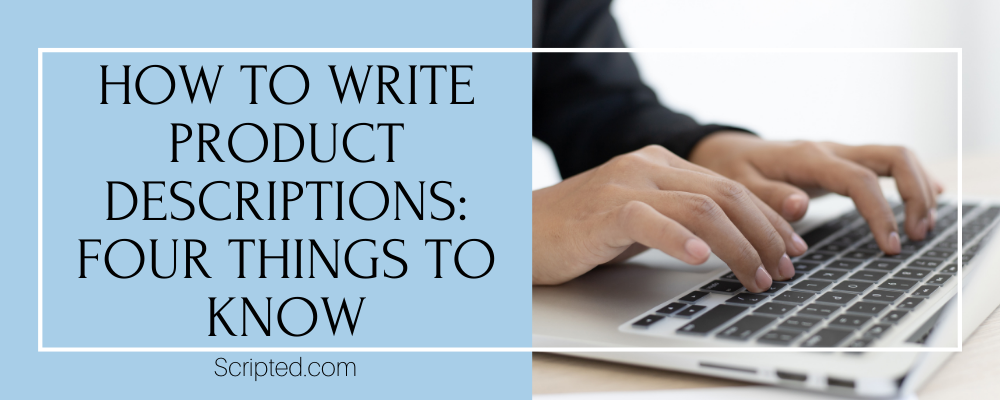 Wondering how to write product descriptions? Like screenwriting, print journalism, or writing for the web, writing product descriptions that sell is a writing skill that not many have. Great product descriptions need to say a lot in a few words - giving the customers the vital information they know and quickly capturing the eyes of a public with an attention span getting shorter every day.
They may be tough to write, but make no mistake: product descriptions are critical. The right product description that sells increases sales, reaches your target audience, captures the attention of search engines, and persuades potential customers to shell out their hard-earned money for your product.
Looking for some convincing? Here are some important statistics to know about product descriptions:
So, if your product description game isn't up to par, your bottom line is going to suffer. "How to write product descriptions," then, is the question that everyone with an online element to their organization or straight eCommerce business needs to be asking themselves. You need to have effective product descriptions on your website if you want to keep growing.
That's where we can help! Here's our guide on how to write product descriptions that make a difference.
1. Figure Out the "Pain Point" That Your Product Solves For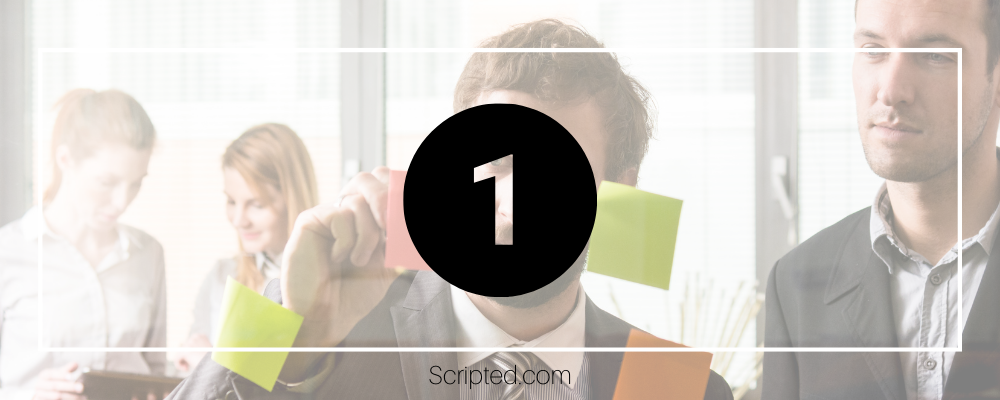 Let's start with one of the basics when you think about how to write a product description. What does your product solve for? What is the "pain point" that your specific product can help out your average person with - and how does your specific product set it apart from competitors? Be sure to highlight these differences when you write your descriptions; your customers need to know why they should go for your product instead of some others.
Right along with the "pain point," try to use active, "power words" that get your audience engaged. That doesn't mean overtly dramatic; it just means using words that spark an emotional connection with an audience. That means words like "magic" and "celebrate" and "amazing" for example.
2. Understand Your Site Structure and Logistics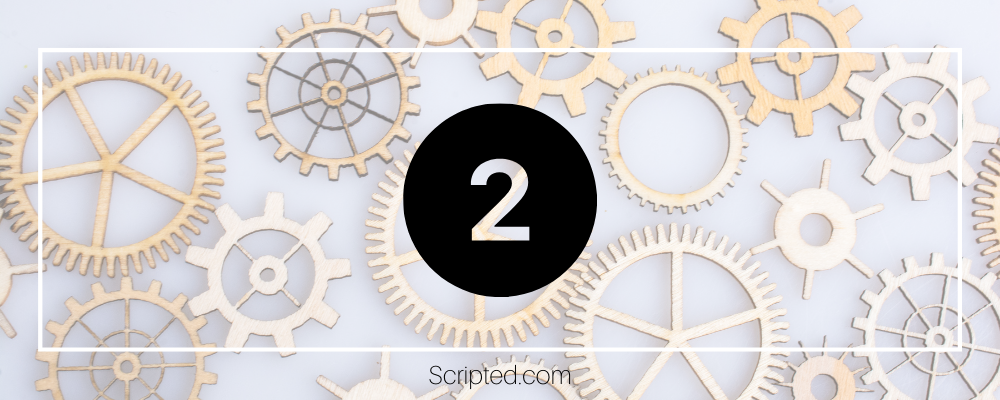 Your site structure will drive the format and the parameters of your product description. Are you selling your product via individual landing pages, listings on a third-party website, or some other type of product page? How much text do you have to play with - and should you use all of that space? How much of your product sales get driven by the accompanying image? Is it part of a rotating carousel? How will it look on social media? Have those frameworks defined before you write your first word for the product feature on your eCommerce website?
3. Use Bullet Points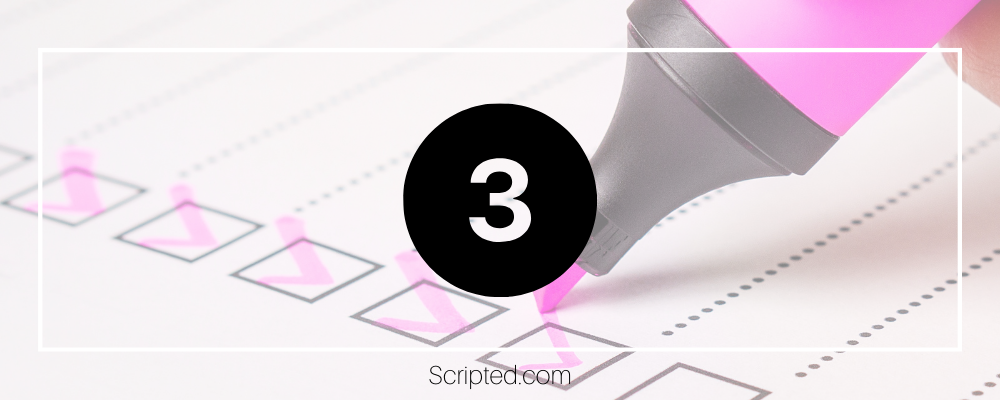 Bullet points are magic when it comes to product descriptions. Use them to deliver the ideas and the differentiators you need to get to your potential customers. Write concisely but confidently and be sure to list those things in the features and benefits that you want to get across to your audience. Try to get at least three out there in the description and be sure to not "overwrite" your product description. You don't need to put thousands of words into the description - just as much as it needs. No more, no less.
4. Know Your Buyer Persona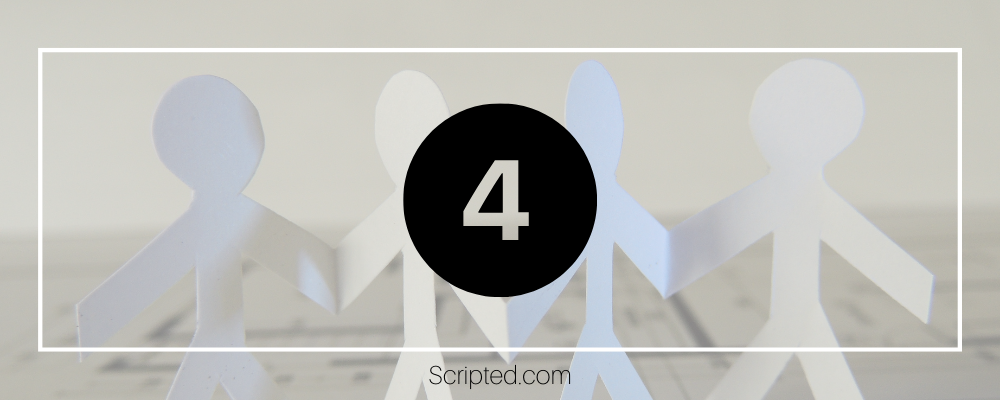 It's important to get your buyer persona defined before writing. Basically, this step means to "know your target audience." If your product is (generally) for an audience of 30-year-old males, don't use language that appeals to senior citizens or young women, for example. Think long and hard about your tone when you start to write; nailing that necessary balance is critical for the success of product descriptions.
How Scripted Can Help
As you see, writing great product descriptions is a skill - one that takes plenty of time and practice to learn. Those with eCommerce sites or online arms of their organizations might want to consider bringing in some professional freelance product description writing help for their own product descriptions. Here's why:
Freelance product description writers know the technique.

Freelance product description writers - well versed and experienced in the craft of penning descriptions - know how to create the concise, engaging, descriptive text your website needs to convert visitors into customers.

Freelance product description writers deliver credibility.

Deliver that "professional edge" that sets your product descriptions apart from all the other ones out there. The grammatically perfect, detailed, and compelling product descriptions professional writers deliver gives your site a "leg up" on competitors.

Freelance product description writers save you time.

Writing, editing, and proofing your product descriptions get to be long and arduous - and can take time away from all of the other important parts of your business. Outsourcing your work to the right freelance product description writers gives you all of that precious time back.
Turn to Scripted for all your freelance product description writing needs - with the best database of freelance product description writers on the web. Just sign up (your first month is always free), post your job in our easy-to-use interface, find the perfect writer for your job, and get a draft within a week. Scripted offers a 100% satisfaction guarantee and the benefits of flexibility. No need to add an expensive full-time writer to your payroll; turn to Scripted and only get the writing help you need when it fits into your budget and your schedule.
Get started with Scripted and get your product descriptions to the level they need to be!