How to Hire a Resume Writer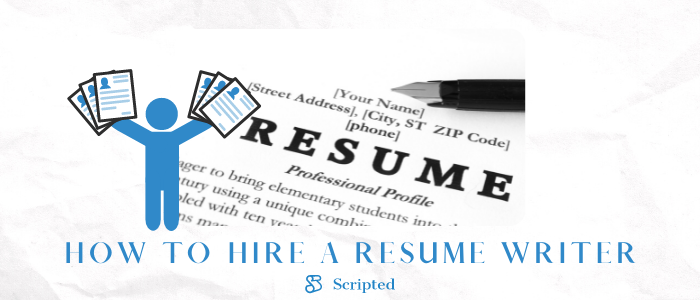 The first step to cinching the dream job you've been after is to nail the perfect resume. A good resume confirms why you are well suited for the job and creates the first impression even before you meet your interviewer. 
Most recruiters no longer manually sort through resumes but use the software to preliminary eliminate applicants. If your resume doesn't have the relevant keywords or specific information, it can quickly fall into the black holes of resume applications. 
A resume writer will highlight your career goals and experience to prospective employers and matches your profile with specific industry needs. These writers are experienced enough to get you noticed by a larger pool of employers and with a faster turnaround.
How do you choose the right one? Take a looks at the following qualities, skills, and prices that will help you spot an expert writer. 
Qualities of a Professional Resume Writer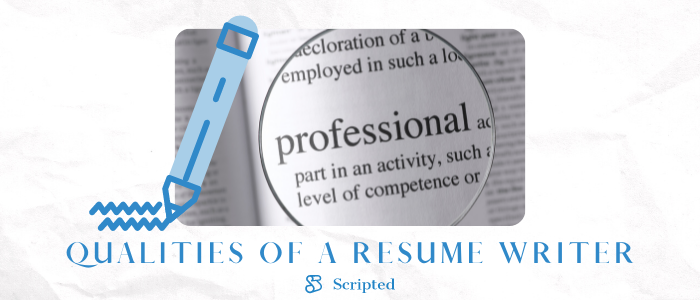 A fantastic resume writer will create an absorbing document which markets your relevant skills, achievements, and experience in the best light. Ideal resume writers are former hiring experts and career coaches, who are formally trained in this area, possibly with certifications; or who come with highly specialized industry experience and great writing skills.
A professional resume creator will be a superior communicator, with strong interpersonal skills, proven business insights, and a proven past success record. They will have good organizational and time management skills, an analytical mind, and pay attention to detail. They will be adept at creating a strategic marketing tool using keywords from the specific job description, and which highlights your past career achievements and future goals.
Professional resume writers are able to format your resume into an easily readable document. They offer various resume design options and formats and have relevant career coaching and interview skills needed to understand your career background and professional skills:
A good brand

a unique strategy

strong marketing tools (a well-designed website or business cards)

an established social media profile are signs of a great resume writer
It is imperative to understand how the resume writer you wish to appoint develops their individual value proposition, in order to understand their process and strategy.
What is included in their services?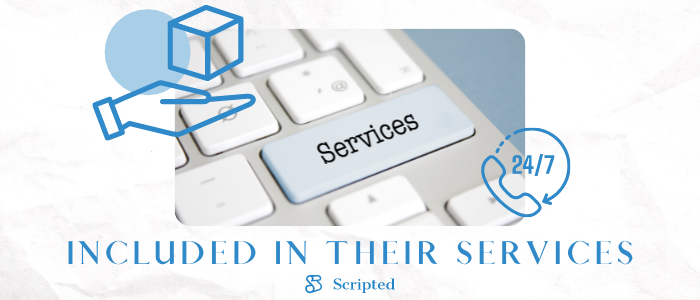 A professional resume writer:
a well-formatted and keyword-optimized resume

a service of follow-up letters

emails to determine the status of

your application

offer thanks for the job offer
Larger resume writing companies have a pool of sector-specific professional resume writers and can address your unique needs. They analyze your resume starting with a survey you need to fill listing your career goals and aspirations. You are matched with a resume writer and an interview is then set up to collect information needed.
You usually get your first draft of the resume within a week after which you can discuss any alterations you need or think necessary.

You will get appropriate feedback within another week and usually have two additional rounds wherein you can ask to revise your resume.

You may receive your final resume within a few days to a few weeks, depending on how involved you are in the process and how efficiently you respond to queries.
Industry-specific resume writing requirements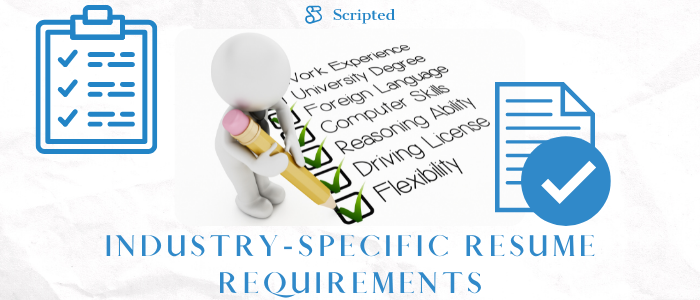 Writing a resume for a specific industry or sector requires even larger skill and experience, highlighting the structure and area of focus.
Human Resources: A resume writer in this industry needs to demonstrate a sound understanding of business needs and be able to show tangible results related to cost savings within campaigns, improved staff retention ratio, etc.

Finance: Resume builders in the finance sector should understand the operational function and should provide a to-the-point statistical summary of business experience, turnover, and industry qualifications.

Marketing: In this field, resume writers should focus on strong communication and key relevant achievements and responsibilities, with specific examples like working on campaigns, developing websites, implementation of new products and services, or assisting in training programs.

Technology: Resumes in the technology industry should focus on a simple structure highlighting your technical strengths via figures noting the value added / cost savings made.

 

Sales: Resume writers in the sales industry have a large area of focus as sales is a part of multiple sectors. A key focus area is target achievements, both quantitative and qualitative.
Costs of a resume writer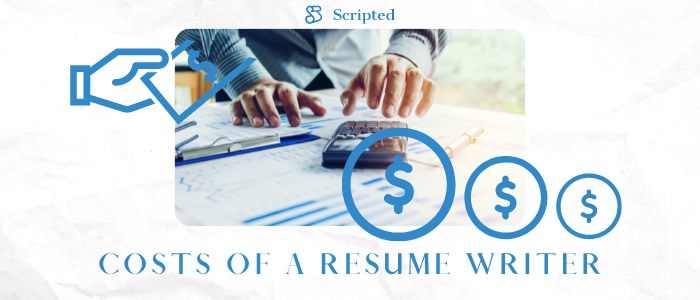 Costs of a resume writer can greatly vary depending on the task at hand, and whether you need a whole new resume, need to edit the existing one, or just need specific career and interview advice. Basic packages can cost anywhere between $100-150 while deluxe packages can cost over $1,000 and have several extra features. Costs also vary based on the length of the writer's experience, specialist knowledge, seniority of position, the complexity of your needs, etc. A great resume writer may spend many hours adopting their strategy to develop quality copy and the cost should be considered an investment towards securing your ideal job and saving time and ensuring efficiency.
Hire Writers with Scripted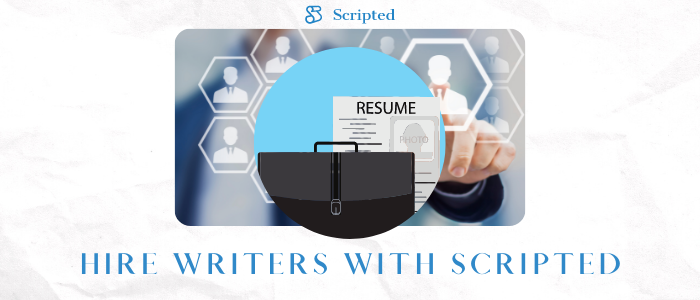 Now that you know what to look for, let's get to the search! Scripted's freelance writing platform features hundreds of qualified, professional writers. Browse through our career writers and invite professionals that specialize in your targeted industry. From there, all you have to do is place your order and you'll receive a custom resume that is sure to land you your next job!