How to Build a Freelance Writer Portfolio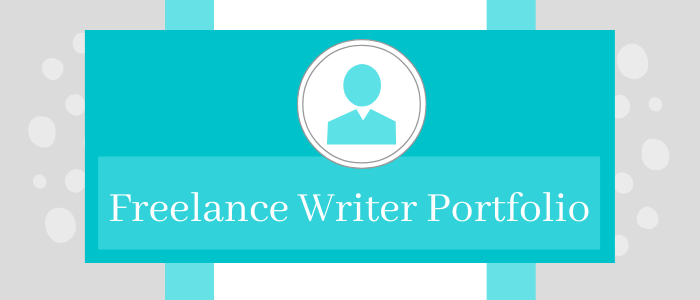 You officially quit your 9-5 job, seeking a career that provides you with greater flexibility.
You've always loved writing and have heard there are plenty of opportunities to develop a rewarding career, but how do you get from point A to point B? How do you transition from the job you know to one with so many what-ifs?
We get it!
Starting your career as a freelance writer can be daunting, but once you find your groove, you'll wonder why you didn't start your freelance writing career sooner. There are so many perks of being a freelance writer, which is why so many are gravitating towards this profession.
Considering freelance job postings rose by 41% in the second quarter of 2020, there has never been a better time to start your freelance writing journey — but how do you stand out from the crowd? How do you land great clients? How do you become a top earner?
It all starts with your portfolio. Show the digital world what you're capable of, remain committed to your craft, and the work will follow.
What Is a Writing Portfolio?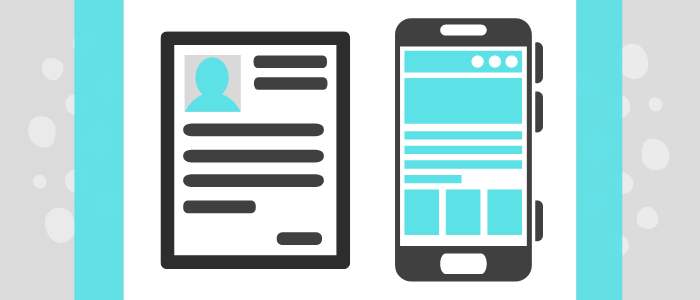 Think of your writer portfolio as a resume, one that is full of sample pieces you are most proud of. Your writing portfolio is a tool to advertise what you can offer prospective clients. That's huge!
When you're first starting, you won't likely have much to show — and that's okay. Every freelance writer has been there. With a bit of creativity and hustle, you can start building a winning portfolio that will allow you to secure work. If you have already been writing for a year or two, that is even more reason to focus on making a robust portfolio.
The goal here is to demonstrate your writing skills, highlighting your areas of expertise. Your first few samples may be posts you have written for your personal blog. You can leverage these posts to get work. You can pitch ideas to blogs and publications that interest you, or you can apply to work for a content creation platform.
Once you land your first few jobs, you can then tweak your portfolio. This ongoing process will allow you to figure out what kind of writing you want to do and where you shine.
You can build a portfolio and house it on your blog or a site such as LinkedIn or Scripted.
Recommended reading: Writer Experience: Scripted vs. Fiverr
What Makes a Strong Writer Portfolio?
There are a lot of companies out there that seek quality, expert writers. According to SEMrush, 40% of organizations outsource their content creation needs, with 53% of that work going to freelance writers. However, even with all that work available, you need to stand out in a crowded market and make your portfolio a top priority.
Depending on your niche or area of expertise, clients may look for certain skills. If someone seeks content for entertainment purposes, they may want to hire someone with a tone of personality. Those who plan to develop educational, scientific content will probably be interested in writers with strong research skills.
Regardless of who you wish to work for and why, here are some characteristics of a strong writing portfolio:
Diversity of writing

— This is something that will come with time. If you are a seasoned writer with access to many samples, it's important to demonstrate your strongest pieces and your versatility. If possible, include samples that show various styles, publications types, and areas of expertise.

Professional content

— Even if you specialize in off-beat content, that content should be presented professionally. No matter what you're an expert in, you'll want to present your samples in a polished manner.

Samples that reflect your brand or target audience

— Think of the type of clients you want to work for and then choose your sample accordingly. You'll also want to showcase your unique writing style.
Things to Include in Your Online Profile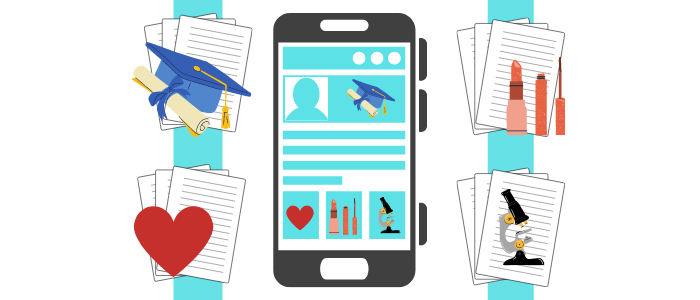 To get started, you only need a handful of writing samples. The key is to focus on quality, not quantity. A few well-written, engaging pieces will get much further than a dozen mediocre posts.
Here are some things you'll want to include when building up your portfolio.
Biography
Yes, there are thousands of writers out there, but there's only one you! Your writer bio is an opportunity to show off who you are and where you come from.
Include basic information about who you are before transitioning into your relevant experience. Do you specialize in medical and science writing? If so, how does your background support that claim? Did you go to university for biomedicine? Perhaps you were a nurse before transitioning to writing? Whatever the case may be, your biography will have all the relevant details. Make this section short and sweet. You can also include any outside profiles that support your journey as a writer, such as Twitter.
Headshot
In today's digital world, your headshot is a critical element to any memorable portfolio. It's a strong marketing tactic, showing prospective clients who you are so that they can better relate to you.
Again, depending on your niche, you may want your headshot to convey a ton of personality. For example, if you're a designer, you may want to come across as creative, outgoing, and fun. Others will want to look and dress as if they were going into Fortune 500 office, dressing conservatively. Regardless, you'll want to invest in a high-quality photo. You can either hire a photographer or take a photo of yourself, experiment with lighting, resolution, etc., until you get a result you like.
Sample Types
The samples you include should be relevant, up-to-date, and showcase your writing niches.
To start, aim for 5-10 writing samples. Organize these samples in a way that makes it easy for prospective clients to navigate your portfolio.
Although blog posts are common, these posts are not the only type of content you can include in your portfolio. You'll want to include any type of content you are confident writing, including whitepapers, email newsletters, product descriptions, social media content, and case studies. Remember, you are developing a personal brand, and your samples play a major role in how you are perceived online. Take the time to choose the right samples.
Taking the Next Steps with Scripted
Like any career, you need to start somewhere. Sometimes, you need to complete jobs for less pay than you're used to so that you can build up your portfolio. Writing is a craft, as well as a skill. It takes time to master. If you're serious about your writing career, continue to invest in your skillset. Take part in online workshops, leverage the top writing tools, and attend webinars.
To support you along your journey, Scripted has created a community of writers across a wide range of industries. Whether you are just beginning your writing career or are an experienced veteran, Scripted offers:
Competitive pay and writer rewards.

The opportunity to write what you know with access to work across 37 different industries.

Access to great clients that often seek long-term working relationships.

A platform to advertise your portfolio.

Greater freedom and control over your career.

Seamless payment and project management.
Once you get approved as a Scripted writer, you will gain access to hundreds of clients, ensuring steady work. On the platform, you will have your own profile that lets you showcase relevant writing samples and professional info.
Ready to take the next step? Sign up to become a Scripted writer today!