[Webinar Recap] How to Succeed at Video & Written Content Creation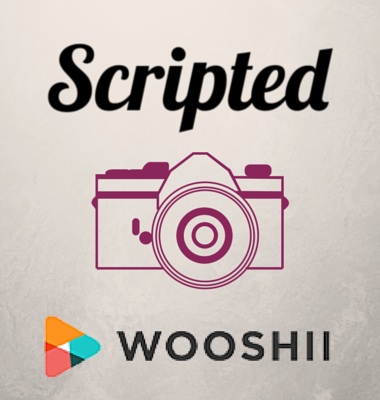 Missed our webinar with Wooshii? Watch the full recap here.
In today's world of
content marketing,
consumers are eager to digest multimedia content. In fact, about 85 percent of Internet users are watching video online today. If you're looking to drive engagement through visual content in your content marketing strategy, adding video is an easy way to do it.
On October 30,
Wooshii
(Anna Tong, Head of Marketing) and
Scripted
(Ryan Buckley, Head of Partnerships/Co-founder) teamed up to lend their expertise on how today's content marketers can create engaging videos.
Specifically, they discussed:
* The rise of video marketing
* Best practices around video content creation from Wooshii
* The nuts and bolts of writing an engaging video script
* Scripted video script writing process
You can watch the full recap here:
Or view the presentation on SlideShare here:
About Wooshii
If you need an easy way to create affordable, high quality video, check out Wooshii! It's the easiest and risk-free way to make high quality videos at budgets you set. Wooshii is a video production marketplace who connect people who need video with people who make video. They have a network of 11K professional and talented video-makers. Simply write a short brief, set your budget, and post it to their community, who will respond.
Want to listen to more webinar recaps? Click the links below:
How to Scale Your Brand's Storytelling
Nobody Views Your Content - Here's How to Fix This
How to Drive Leads By Reorganizing Your Content
Subscribe for the latest in Content Marketing & Freelance Writing!