[Webinar Recap] How To Create Blog Posts Your Readers Will Share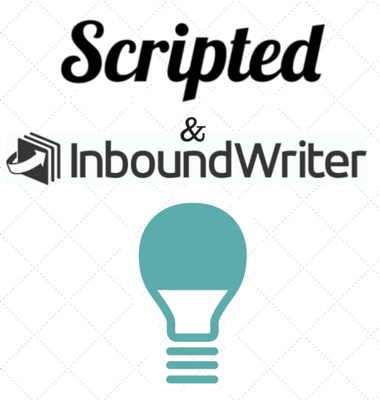 Missed our webinar? Don't sweat it. Watch the recording of our presentation and find out how to make your content more shareable in 2015.
In a content marketer's dream world, every reader who visited your blog would share an article - right? While you may be getting a lot of eyeballs on your content, encouraging them to share it is a whole different story; it requires a deep understanding of your audience, a great story idea, time and resources.
On January 21,
Scripted's
Chief Revenue Officer,
J.D. Peterson,
and InboundWriter's CEO,
Skip Besthoff,
teamed up to talk about how marketers can make their articles more shareable. From discussing idea generation to debunking common content myths, the two provided actionable ways marketers can get their content ready for their readers to share today. You can watch the full recording below -- we also included a link to a non-audio version of the presentation on SlideShare. And, as promised, we answered the questions we didn't have time to address during the presentation below. Enjoy!
Watch The Full Presentation: Check It Out On SlideShare Here:Questions We Didn't Have Time To Answer:1. When you say go where there's less competition, are there ways of determining if your audience is looking for types of content that aren't being produced by most people?
In order to avoid repeating what other brands are telling your audience, you have to think of a unique angle that embodies your brand's personality
and
what your audience wants to learn about. Through InboundWriter's tool, you can easily surface unique search terms that maybe other brands aren't creating content around. Another way is to simply stay on top of industry news by following thought leaders on social media and reading industry trade publications. It also doesn't hurt to ask your audience directly what they're interested in and eager to learn more about -- we're sure you'd learn a lot there!
2. How do you integrate SEO concerns?
Like we said in the presentation, at Scripted we're mindful of the keywords we want to target in our own content marketing strategy -- but that doesn't mean we're keyword-stuffing (that's a big no-no). We simply research keywords to have a better understanding of what people are searching in order to find a content writing service like us. From there, we create long-form content around those specific keywords to provide the user with valuable information around that specific keyword. So, to answer your question we aren't concerned about SEO as much as we are about the
quality
of the content. If the article truly resonates with our readers, it will succeed across multiple discovery platforms -- including search engines.
3. Any special advice if you're creating content for a non-profit organization?
Tell stories about your non-profit! A blog is a great channel to get the word out about your organization and its mission. You definitely want to inspire people to spread the word about your organization's hopes and accomplishments; inspiring them through riveting blog posts can help. If you need help with your blog apply for
Scripted's non-profit program
-- Scripted Foundation -- to receive free and discounted content.
4. What role does content length play in the willingness for people to share it?
We don't want to sound like a broken record, but it really depends on who your audience is and what they value. A technical audience might be more interested in learning from content, hence longer articles (600 - 1,000 words) will probably do better with them. With that being said, a lifestyle/travel audience might be more inclined to share fun, visually-driven listicles.
Here's an easy exercise: Take a look back at 10 articles that have done exceptionally well with your audience -- the ones with the most shares -- how long were they? Find the average word count for those articles and use that as your starting point for future articles.
More questions, comments or concerns? Show us some love in the comments section below.
Want to listen to more webinar recaps? Click the links below:
How to Scale Your Brand's Storytelling
Nobody Views Your Content - Here's How to Fix This
How to Drive Leads By Reorganizing Your Content
Subscribe for the latest in Content Marketing & Freelance Writing!