Reinventing The Content Marketing Wheel in The Travel Industry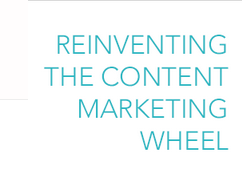 We brought together the marketing experts from Hyatt, HipMunk and Renaissance Blackstone Hotel to talk all about content marketing and their own experiences in the space.

Many travel brands are at the forefront of content marketing -- and brands like Hyatt, Hipmunk and Renaissance Blackstone Hotel are no exception. On September 24, Scripted and Dynamic Signal teamed up to host a Blab livestream to learn more about these travel brands' content marketing triumphs and challenges. Despite some minor tech difficulties (hey, we're new to this whole blab thing) we learned a lot. Specifically:

* The importance of local content in the travel industry

* Why you should always make it a priority to know your audience

* Don't be afraid to try something new

* And always stay on top of industry news!

You can check out a clip from the livestream here:



Did you attend the live discussion? What did you think? Let us know your thoughts in the comments section below.
Subscribe for the latest in Content Marketing & Freelance Writing!