12 Tips for Hiring the Perfect Video Script Writer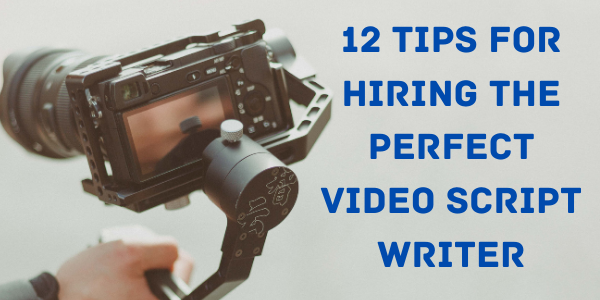 Video script writers are true specialists. Great ones not only possess excellent writing skills, but they also have a thorough understanding of timing, tone, and all the little nuances that make a video perfect. That's why the best video script writers know how to bring a scene to life with just a pen and paper. The question is, how do you find the one who is perfect for your project?
Hiring a video script writer takes a bit more consideration than hiring an article writer or other type of content creator. Here are 12 tips to help you make an informed decision so you can start producing higher quality videos with less legwork.
#1 Confirm Interest & Commitment
Writing a video script takes a substantial amount of time. Often, the script writer will be called back for revisions right after submission, and potentially asked for further changes as the video's production continues to evolve. That means the first qualification you should confirm when seeking a script writer is their availability and accessibility.
Ask them right away if they are available for revisions and what their limitations are. Be clear if there are additional charges for revisions, and how much time they are setting aside to implement your feedback after the first submission. Confirming a writer's commitment is absolutely necessary. Reading reviews from past clients will tell you whether the script writer actually follows through.
#2 Understand Your Video's Style
A video script writer must have a great deal of creativity, but it comes in many forms. Just because someone can write an exceptional script for a comedic video, it doesn't mean they'll be able to do your professional explainer video any justice. Just as you wouldn't hire a legal writer to create your pop culture content, you should make sure your scriptwriter is well-versed in the style of video you're looking to produce.
Beyond understanding it yourself, you also need to make it clear in the project brief that you put out. The best way to do this is to read your brief subjectively, and perhaps have others review it, to see how clearly you explain what you're after with the final product. "Eight out of 10 people rate their own business' communication as either average or poor," so make sure your brief is crystal clear.
#3 Consider if Niche Expertise is Necessary
If you're trying to come up with an in-depth product video explaining your offerings, make note as to whether or not the script writer will need to spend time learning about your product (or even your whole industry). In some cases, having a writer who is already experienced or specialized in your niche will prove valuable — even necessary, If they have niche expertise, they'll use the right terminology.
#4 Look for Writing Skills That Go Beyond Grammar
You already know that you need a script writer with a firm grasp of the English language, but writing skills aren't confined to proper grammar. A scriptwriter should have a command of English that enables them to bring your brand's personality to life through unique wording, structure, and timing.
Unlike other writers, script writers work in multiple dimensions in that they need to understand how their writing will be read by the performer and how it will then be heard by your target audience. As such, they have to be thoughtful when choosing how they convey information.
#5 Don't Overlook Patience and Diligence
As said before, your scriptwriter may be asked to come back and make changes once or many times after the initial draft which is why patience is another key trait you should seek in your script writer. If you find them rushing things along, trying to get started before you're ready, or starting to write before they have all the information they need, think twice.
Eagerness is great, but patience is key to good results. Additionally, your scriptwriter should be diligent in that they take their time and have patience with themselves, too. In other words, they shouldn't rush to turnaround a revision and miss things. While meeting deadlines is important, quality and attention-to-detail are just as important.
#6 Take Time Reviewing Portfolios
When you begin comparing potential script writers, you should take the time to carefully review their portfolios. If someone doesn't provide a portfolio, ask them directly for samples. You shouldn't choose a script writer blindly. Looking at their past works will likely be the first thing you use to start narrowing down your options.
As you look at the potential writers' portfolios and work samples, think about the styles that are represented. While a portfolio isn't necessarily an exhaustive collection of their expertise, they should be able to point you in the direction of some samples that they feel are similar to the style of the video you're trying to produce.
#7 Ask About Their Work Process
Understanding a script writer's work process is important as there's likely to be a bit of back-and-forth during and after the project. Since may need revisions of some kind, knowing when and how they work will help avoid miscommunications and avoidable delays. For instance, some writers may only work certain days of the week or certain hours of the day.
Likewise, you should communicate with your writer and let them know the timeline. If you'll need revisions turned around in under 24 hours, for example, you'll want to make that clear up-front. Don't put hard deadlines on them last minute, especially if they work halfway around the world. After all, the largest time zone differences can cause up to a 26-hour difference in schedules.
While you're at it, ask how they prefer to communicate as well. Knowing this information up-front will help you determine whether or not they're a good match.
#8 Compare Pitches Side-by-Side
Ideally, when you put your project brief up and begin accepting pitches, you'll ask some direct questions that potential writers can answer in their pitch. This will help you compare them side-by-side. Getting key information out of the way (i.e., preferred communication method, availability for revisions, etc.) helps you avoid back-and-forth with all the prospects, saving everyone's time.
When you take a moment to ask questions in your brief or project request, you also get a glimpse into how attentive a person actually is. In other words, if a prospect entirely ignores your questions or fails to answer them in full, you might choose to dismiss them outright as attention-to-detail and overall diligence are important qualities.
#9 Get Answers to Your Questions First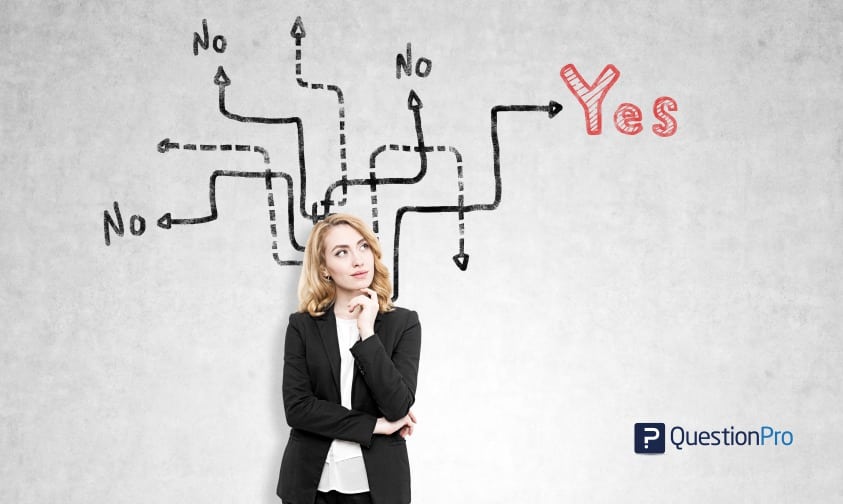 Chances are, you won't be able to ask all the questions you have in your project brief or description. However, you shouldn't start the project until you have answers to your most pressing questions, those being:
When are they available?

How do they work?

How do they communicate?

When will revisions be handled?
As you begin narrowing down your prospects, you should start communicating directly with the potential writers and getting answers to your final questions. Anything that you would consider a deal-breaker should obviously be asked up-front rather than halfway through the project (or left unanswered entirely).
#10 Make Sure They Can Conform to Conventions
If this is your business' first-ever video production, conventions may not seem like such a big deal. However, for companies that have produced videos in the past or intend to regularly produce videos in the future, establishing an in-house style guide that explains how scripts are structured and presented is very important. For instance, the New York Film Academy requires all scripts to be written in 12-pt. Courier font.
If you don't already have such a style guide established, you should take the time to do that before finalizing any proposal as that's information the writer will need up-front. In general, script writers should be able to conform to your conventions as nuances like font and structure vary from client to client.
So, if a script writer insists on formatting their writing in their own way and they will not conform to your conventions, you should move on to the next candidate. After all, they're writing for your business, and you shouldn't have to format their work for them.
#11 Communicate As They Work
When you have selected a writer, it's time to breathe a sigh of relief, but it's not quite time to relax just yet. You should stay in touch with the writer as they work on the project. While you shouldn't pester them with requests for updates (unless it's approaching the deadline), you should let them know that you're available if any questions arise.
Additionally, you should make sure that you are, indeed, available if they reach out to you. Be prepared to answer any style questions they may have, review rough drafts, and give feedback to them as they update you. In fact, if it is your preference to receive rough drafts and updates before the initial deadline, be sure to include that in your project's brief to ensure the writer you select is able to accommodate, which goes back to understanding their work process.
#12 Give Constructive Feedback
Once you have that first draft in hand, read it objectively and remember that the writer is available for revisions and changes. It's rare for anyone to nail something on the first try, so go through it and take the time to share it with other project stakeholders. Once you've all read it, compile your feedback and send it to the writer so they can work efficiently at implementing the first round of revisions.
While you may need multiple rounds of revisions as the project develops, remember to keep open doors of communication and remain constructive. By working with your writer, you can ensure your project goes smoothly from start to finish.
Find The Perfect Video Script Writer for Your Project
Now that you have a handful of tips, finding that perfect video script writer for your project should hopefully feel a little less daunting. Of course, the toughest part is figuring out where to start. Here at Scripted, we believe your project's success can be seen far sooner (and with much less legwork) just by starting your search on the right platform.
Our video script writers aren't just experts at what they do. They are professionals who we have hand-selected and interviewed, ensuring that our clients get access to only the most qualified creators in the business. If you're interested in learning more about hiring one of our talented video script writers, reach out to our team today.