MashShare Tool Review | Scripted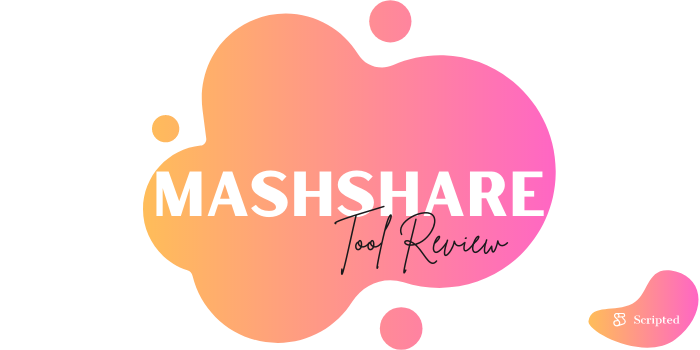 MashShare has dubbed itself the "Ultimate Social Media Ecosystem," so what exactly does this software offer that others don't? Social media platforms are powerful when it comes to driving organic traffic, but in order to make the most of them, you have to give visitors an effortless way to share your content. MashShare can help you do it.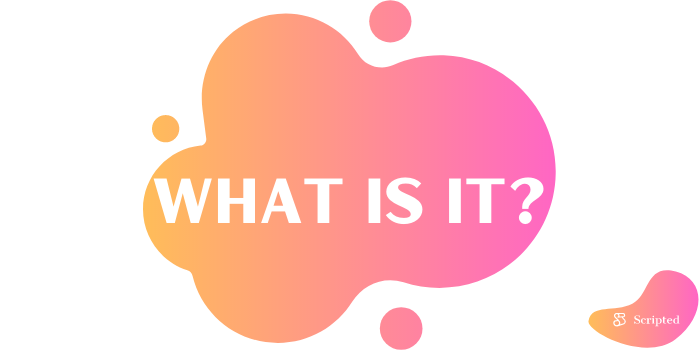 As HootSuite puts it, "Social media for business is no longer optional. It's an essential way to reach your customers, gain valuable insights, and grow your brand." With that in mind, giving your visitors a simple and seamless option to share your content on social media is essential to helping your brand grow its social presence and authority.
When someone shares your content on social media, it's telling other users, "Hey, this content was helpful or entertaining, and I'm shouting it from the rooftops!" Social shares can drive organic traffic to your content and help you grow your audience and, even if someone doesn't click on what was shared, seeing it shared helps grow brand awareness and authority--just because someone clicked a button!
The trouble with getting social shares is that you need a lightweight, attractive, but not overbearing plugin to pull it off. MashShare is a simple WordPress plugin for that purpose, offering eye-catching "Share" buttons that you can display alongside your posts and pages. It's lightweight, fast, and responsive, too.
You can download and start using the plugin for free, but what makes it powerful and unique are its many add-ons, which range from mobile sharing optimization to integrations with Google and other reporting tools so you can dig deeper into your users' behaviors.
Features & Benefits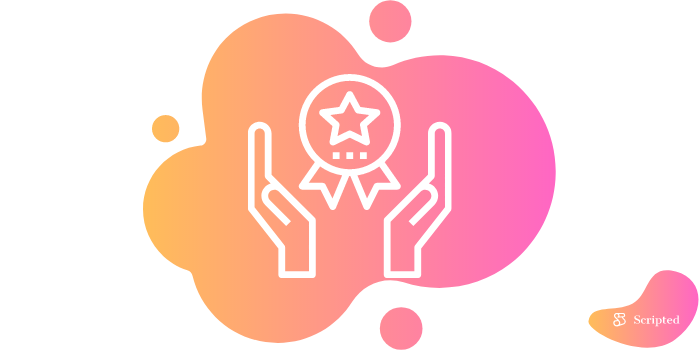 The real power of MashShare is hidden in its many extensions. Here's a look at the most popular.
Many Social Networks
Out-of-the-box, MashShare works with Facebook and Twitter. With the "MashNetworks" add-on, you can add share buttons for all of the most popular social networks, including Google, Whatsapp, Pinterest, Digg, Linkedin, Reddit, Stumbleupon, Vk, Print, Delicious, Buffer, Weibo, Pocket, Xing, Tumblr, Mail, Odnoklassniki, ManageWP, Meneame, Mail.ru, Line, Yummly, Frype, Draugiem, Skype, Telegram, Flipboard, and Hacker News.
Highly Visible Icons
Get the sticky bar add-on for a fully responsive ShareBar that is visible at the top or bottom of every page and slides down, remaining visible, as visitors navigate the website. Logos differ for mobile and desktop devices, helping you offer the best viewing experience, while customizable background colors and other elements allow you to suit the theme of your site with ease.
Alternatively, you might prefer the "Floating Sidebar" add-on, which puts condensed social icons onto the left or right side of your website's pages, keeping their center, top aligned, or bottom aligned as the user navigates so the share buttons are always visible and quick to use.
Multiple Ways to Share
With the "Click to Tweet" add-on, you can create Twitter quotes that fit seamlessly within your content that users can share with a single click. Or, you can let users decide what text they want to share with "Select and Share," which allows them to highlight text and then share it via Facebook, Twitter, or email. 
Attention-Getting Extras
"LikeAfterShare" shows a pop-up asking a visitor to like your page on Facebook after they share something of your website, but that's just one example of MashShare's attention-getting add-ons. The "VideoPost Pop-Up" add-on allows you to display a like and share button after a visitor finishes watching a YouTube video on your site.
For "social proof," opt for the Facebook Like-Bar add-on, which allows you to track likes and dislikes for all content while showing off your impressive numbers to site visitors. The "Performance Widget" offers something even better, allowing you to show shares, comments, and total reads at-a-glance. For page views alone, use the Real PageViews counter.
Advanced Reporting
With the Google Analytics Integration, you'll be able to dig into your MashShare metrics to better understand and engage your audience. See when posts are shared, which posts are shared most often, and dive into metrics that reveal just how effective each size, style, and placement of the share button is on your website.
With these reporting tools, you'll be able to further optimize your website to boost shares, drive more organic traffic, and keep your visitors happy with valuable content. MashShare also offers add-ons for Velocity Graph and others, too.
Pricing
MashShare is a free plugin if you just want the basic features, but if you want access to the add-ons, you'll need to purchase it.
Personal

: For €39, get one year of updates and support with a license to use MashShare and eight of its add-ons on a single website.

Business

: For €119, get one year of updates and support with a license to use MashShare and all 12 of its add-ons on up to five websites.

Pro

: For €199, get one year of updates and support with a license to use MashShare and all 12 of its add-ons on unlimited websites.

Ultimate

: For €339, get a lifetime of updates and support with a license to use MashShare and all 12 of its add-ons on unlimited websites.
No matter what plan you choose, MashShare will fully refund your purchase if you decide you don't love the plugin within the first 30 days. If you only need one add-on, you can also purchase the add-ons separately rather than paying for one of the packages listed above.
For most add-ons, you'll pay €29.00 for a single site license, €39.00 for a license for up to five websites, and €49.00 for unlimited websites. The license includes a year of updates and support.
Customer Reviews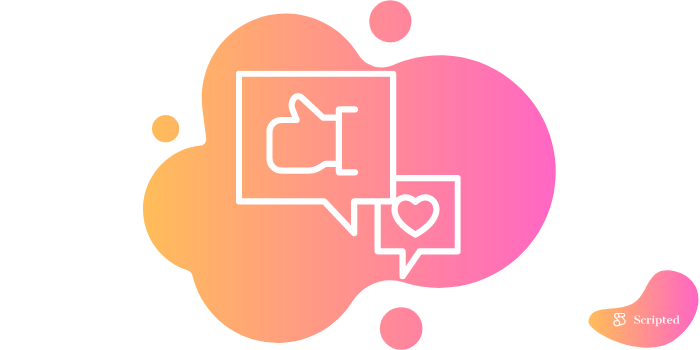 "Mashshare is the lightest social sharing plugin I have ever used for WordPress. It does not slow down the WordPress site and does not eat up too much server resources. There is no heavy impact after installation and works perfectly. Design is clean and stunning and simple and share count is something of a big feature." via G2
"Social Icons from MashShare is the same design from Mashable website. Very clean and professional looking. This design works and looks great on most WordPress themes. MashShare is easy to install. MashShare also offers shared count, real or fake. Fake ones if your site is new, you need it. If you are on shared hosting and need a social sharing plugin, MashShare is the lightest, others are not good." via G2
"Since I only need Twitter share and Facebook share, MashShare free is already great for me. It only offers Twitter share and Facebook share on the free version. Social Icons for the share is clean and stunning just like Mashable style. Settings are also easy to use, giving you a lot of options where the share icons will appear on your post. Above, below or both or even floating one." via G2
Get Better Results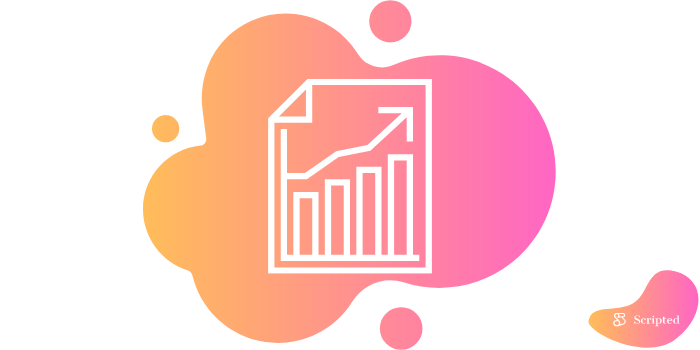 MashShare is a great plugin for encouraging social likes and shares, whether you're currently experiencing a slow website due to heavy social icons or you're looking to add them where you didn't have them before. Lightweight, fast, and responsive, with add-ons to help you accomplish whatever aesthetic and goals you have set, MashShare really can't be beaten.
Of course, in order to start using a plugin like MashShare and growing your social presence, you first have to figure out your content strategy to ensure that you have a steady stream of engaging content in place for users to like and share. Scripted can help you pull it off. With our team of professional writers and editors, we can help your brand produce content that turns heads and encourages shares, while you sit back and focus on what you do best.
Interested in learning more about how Scripted can help your brand produce more interesting, consistent, and engaging content for your audience? Look no further! Our flexible plans and endlessly scalable content platform will allow your brand to fill its blog, and its social pages, all while you grow a lasting reputation for being reliable, trustworthy, and intriguing. Meet our writers today!