Hiring a Tech Writer: The Step-by-Step Guide

While some niches can squeeze by with a general writer for their content, anything tech-related is truly deserving of a specialized niche writer to get the job done. After all, tech writing tends to focus on a specific, and often complex, topic — be it a programming language, new software, or an in-depth explanation of industry processes or terminology. All of that warrants an experienced writer, but how do you go about finding one? 
This guide breaks down the hiring process to make finding your next tech writer easy. When you follow these steps, you'll be able to choose the perfect writer who's able to breakdown the most complex of material in a digestible, engaging way, all while sticking to your budget. 
The Benefits of Hiring a Tech Writer
Making the mistake of hiring a general writer for a technical topic can leave you in hot water. From extended research times that run your project right up to its deadline to content that simply misses the mark, leaving out important details or even unintentionally delivering misinformation, there are countless reasons why you should put in the effort to find a specialized writer for your technical topics.
All-Around Better Quality:

 

A technical writer brings their own foundation of knowledge to the table, perhaps even holding first-hand experience with the software, language, or topic you're dealing with. This allows them to optimize the research process and get more out of their time, as they're building upon a wealth of pre-existing knowledge rather than trying to build it from scratch as they start your project.
Improved Presentation:

 

Given their breadth of understanding in your niche, a technical writer has the capacity to explain and deliver information in the way you want, whether you're looking for great detail or a comprehensive summary. Meanwhile, they know what your audience may not know, allowing them to match your readers' knowledge level, explain things where necessary, and choose the right terminology for your site.
Streamlined Process:

 

With research needs minimized and a broader grasp of your industry, technical writers can typically delivery technical content far quicker than a general writer could, all while offering the quality and detail you'd expect from an industry professional. Their knowledge will also help streamline all of your communication when it comes to explaining your needs.
Authority by Association:

 

In the event that you're fortunate to start building a relationship with an experienced technical writer who holds a respected position/degree or otherwise is recognized in the industry, your project will benefit from instant authority thanks to merely being associated with them. This can do wonders for building your brand as a trustworthy resource.
When you hire a technical writer, the efficiency and time savings are just a small part of what you can expect. Building a lasting relationship with the right tech writer will mean you are always able to publish the highest quality content while being authority and trust amongst your audience.
The Step-by-Step Hiring Process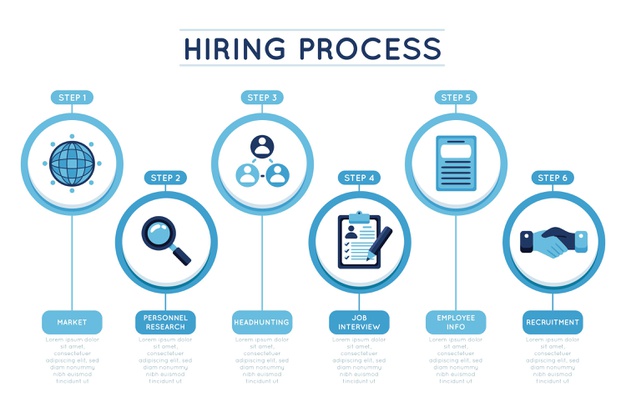 Now that you know you need a technical writer, you may very well be excited to jump on this opportunity and start the selection process. However, you need to pick carefully, as not all tech writers are created equal, and this advice is meant to help you find the right one for your specific needs.
#1 Prioritize a Writer With Specific Knowledge
You may find an extremely talented writer who knows everything there is to know about programming with JSON and Python, but that won't mean much to you if your site is devoted to tutorials about JavaScript. In other words, the first criteria you should look to check off your list is specific, relevant knowledge in your space.
You should simply ignore a tech writer who has all the bells and whistles, like hundreds of reviews and a perfect rating, if they don't hold the necessary knowledge to cover your topics. In almost any situation, you're better off opting for the writer who holds more specialized experience, even if they don't have the same long impressive resume as someone with entirely irrelevant experience.
#2 Hire On The Right Platform
Now that you know you're looking for someone with truly specialized knowledge, you may begin to wonder where to find them. In general, it's best to stay away from freelancing platforms that allow anyone to join and setup shop. Instead, you'll have the best luck if you seek out a closed content production platform like Scripted, where applicants have to go through a rigorous review of their professional abilities and experience before being allowed in.
Here at Scripted, we also offer a number of helpful hiring features to make the selection process even easier, including a tiered rating system, transparent customer reviews, and an overall star rating for each writer on our platform. These elements can help you compare writers at-a-glance.
#3 Describe Your Needs in Detail
Every project you ever seek to hire for should start with a clear and concise brief that tells potential writers everything they should know about who you are, where your content will be published, and who will be reading it. This is "boilerplate" information that you should include in every project brief before digging into the details that explain each project's topic, keywords, style, goals, and any sub-topics you want them to include.
Ultimately, a project's brief can be a short and simple or long and detailed as you wish. The important thing is that you include any specific details you're envisioning to make sure writers understand what you're trying to accomplish. Your brief is just about the only thing there to give them direction, so take your time in crafting it.
#4 Budget for the Expertise You're Searching for
As you begin to compare the proposals you receive from writers, you're likely to see a wide range of potential pricing options. Here on Scripted, we have a blind proposal system where writers can't see the prices other writers are pitching, helping to avoid undercutting and other tactics that can negatively impact writer quality and your ability to hire fairly.
So, as you look at the pitches coming in, be sure to balance a writer's fee with everything else they bring to the table. Generally, the more experienced a writer is, the more they charge. Likewise, the more specialized a writer is, the higher their fee will be in relation to that.
#5 Work to Build a Long-Term Relationship
As you compare writers, try testing out one or two of them with a small project to start off with. Then, be sure to communicate with them before, throughout, and after a project's completion. Being available to ask and answer questions is what's going to help you avoid delays and misunderstandings while also helping you build a lasting relationship with the writers you hire.
Overtime, writers will get to know your brand and better understand your needs, allowing them to consistently and reliably deliver on your requirements. So, finding a writer you can foresee yourself working with long-term is very helpful when it comes to building your brand.
Find a Tech Writer on Scripted

Looking for the perfect tech writer for your project? We have a long list of experienced tech writers equipped to help you with your next project. Click here to learn more.