Social Media Strategy for Your Gaming Site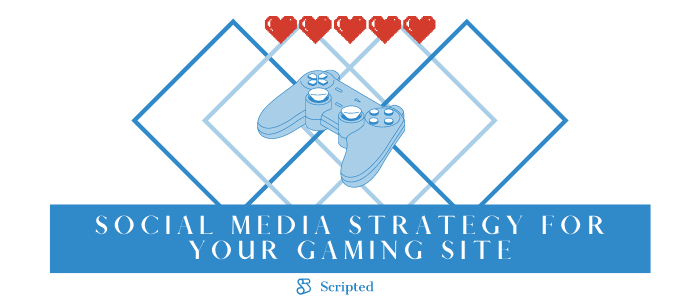 Social media is a great way to reach out to your audience and get them engaged with what you have going on.
In this blog post, we will discuss how to use social media for your marketing.
Create a social media strategy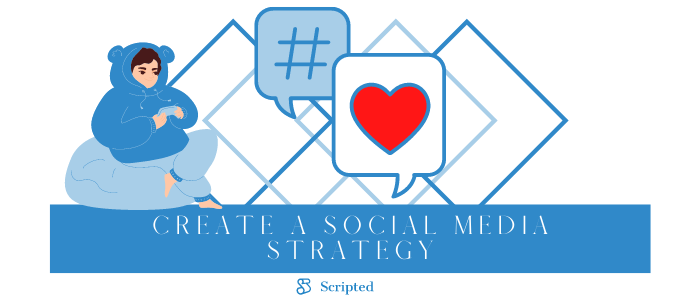 Before jumping into any social media platform, you must take the time to strategize.
What is your goal for using these platforms?

How often will you post?

Who are you targeting with your marketing efforts?
If there isn't a clear understanding of the mission, how can anyone expect success in this process?
Identify the right platforms for your business and audience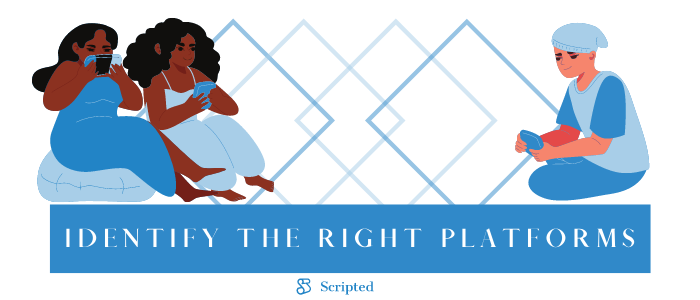 Once you've established your goals, next, it's time to identify who you want to reach out to and where they spend their time. The gaming industry is visual-based, so you can expect your target audience to pay time on YouTube watching videos and scrolling through Instagram.
Not every social media platform will be the perfect fit for what you're trying to accomplish with marketing efforts. You need to know where your demographic spends most of its time online to choose which platforms will work best for marketing purposes.
Consider the age range of the games you promote and utilize the social media platform that aligns best with this. In general, gaming sites can find success on platforms like Twitch, Tiktok, Instagram, and Facebook.
Twitch.

Twitch is an excellent platform for anyone who runs a gaming site. It allows you to showcase your games in action on the live-streaming video service and build strong relationships with viewers through chat boxes.

Tiktok.

TikTok has become a top platform for gamers to share their content and connect with other gaming influencers. The video-sharing app is currently one of the most popular apps on the market and is a great place to share gaming moments. You can use TikTok as a way of building brand awareness for your site by creating fun videos that showcase games in action!

Instagram.

As one of the most popular platforms out there, Instagram boasts

over 1 billion users

. This makes it an excellent choice if you want to connect with them through social media marketing efforts. In addition to having such high numbers of active members, this network is highly visual, which means gamers will likely want to check it out.

Facebook for gaming sites.

Facebook is an excellent choice if your target market is more mature or fits into the older age range. It can be used to promote new releases and upcoming events that you're hosting.

YouTube.

If there's one social media platform where gamers love spending time, it would have to be YouTube. This robust video-sharing network allows anyone with a channel to create content and grow their following. For this reason, you should consider using YouTube as part of your marketing efforts.
Create contests and giveaways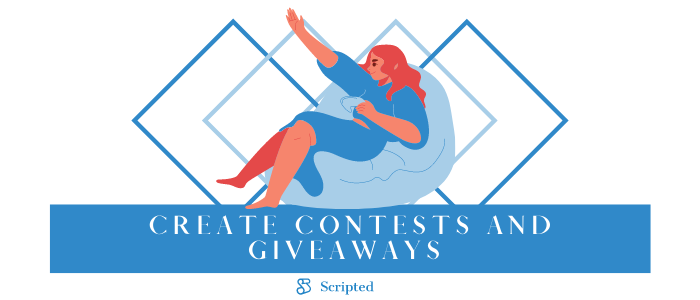 The next important step is to begin building an online presence on these social media sites if one does not already exist!
Another great way to create a following on these different platforms is by hosting contests and giveaways. This can be done in many ways, such as having users submit their own videos of gameplay footage that you post on your page to get more followers.
When starting in the gaming industry you might need to give something away to attract new followers. This can be anything from beta access codes or even a free game download link. If done correctly, this could result in a massive influx of traffic coming to your website.
You could also host a contest where if someone posts a photo wearing game-related apparel from your site, they will receive some discount off their next purchase at checkout. There are tons of innovative ideas out there when it comes to using Facebook contests and Instagram sweepstakes! The most important thing here is ensuring that whatever type of contest you decide to host is legal and follows all of the social media sites' terms.
Engage in conversations with gamers on social media sites like Tiktok and Facebook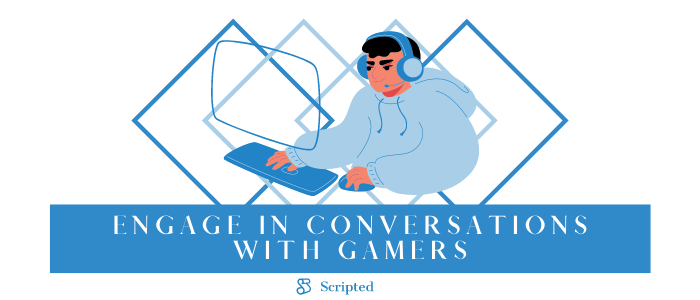 In this process, the next thing you need to do is to engage with users who are posting comments! This can be something as simple as replying to someone's comment about one of the games they're playing.
This will make gamers feel like their voice is being heard, resulting in them becoming loyal followers or even referring others to follow you too. You don't want people leaving negative feedback for no reason, so it's essential not only for you to respond but to take action by doing whatever it takes to serve those customers well, whether it's offering discounts or free downloads of new games. Remember, good customer service goes a long way when building an online community around your brand.
Schedule your posts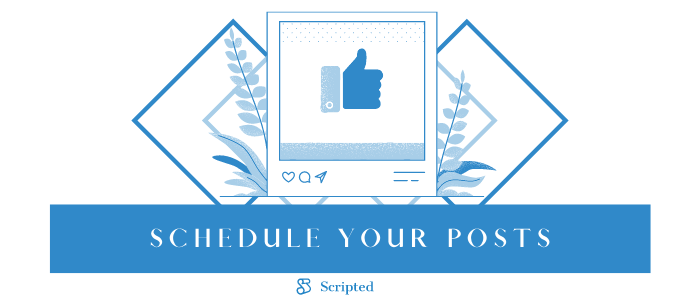 Don't forget to post regularly on social media sites like Tiktok and Facebook! You must develop a consistent posting schedule for these different platforms and create some sort of editorial calendar with specific topics in mind. This will help keep things fresh, interesting, and engaging, which is what everyone wants when they're scrolling through their newsfeeds.
Remember, not every platform works the same way, so think about how often you'll be able to update each one throughout the day. Tiktok, for example, allows for multiple posts per day without harming the brand's image, while Facebook may view constant posting as spammy and hide your posts, so they don't show up on your audience's feeds.
Share content from other gaming sites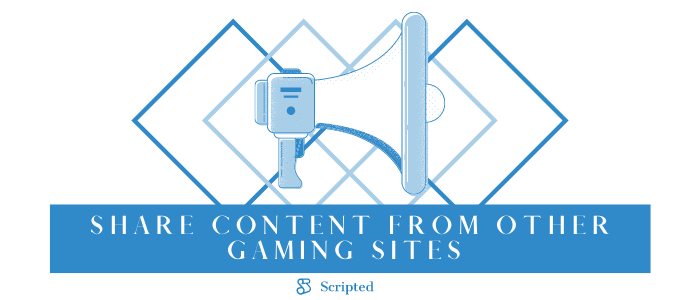 Another great way to engage with your audience is by sharing content from other gaming sites throughout the industry. This could be a review of one of their most recently released games, or even an article about some new updates that have been made on popular titles like Fortnite and Call of Duty!
This is also a good strategy if you're trying to build relationships in this space, as it shows users how much work goes into creating these different types of articles for gamers everywhere. In turn, they may come back to see what else they can find, which makes them more likely to subscribe through email or follow through social media where you continue updating people on all things related to video games.
For any new site out there looking at building up its community to succeed, it must have a plan in place. This strategy should include both short-term and long-term goals so you can continue building momentum as time goes on. You never know what opportunities may come your way, especially if gamers out there start noting how much work you're putting into things like posting regularly across different platforms or publishing well-thought-out content related to the industry itself.
Collaborate with gamers on Twitch and YouTube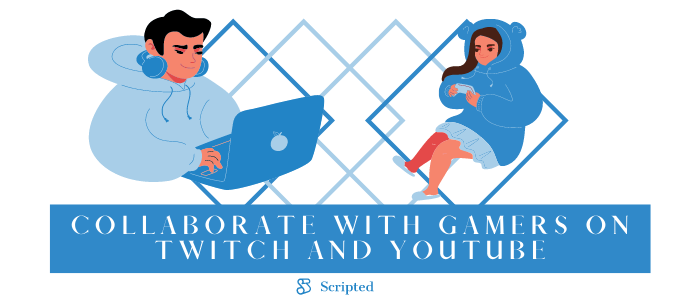 Gamers love to be entertained, and what better way than through streaming on Twitch or uploading videos onto YouTube?
Streams work so well because you can interact with viewers instantly while they're watching.
Uploaded YouTube videos are compelling because aside from sharing gaming content that people are interested in seeing, it also gives gamers a chance to review the games and inform their audiences about the game's pros and cons.
Gamer collaboration ideas
Ways you can collaborate with gamers include:
Showing your ads on their streams or videos

Giving them affiliate commissions for each sale they make as a result of referring someone to you.

Or maybe consider giving away free games in exchange for reviews, which are both excellent options if you're looking at developing an affiliate program down the line!

Gifting in exchange for shoutouts - Gamers love receiving free stuff, so giving them a new game or accessory they've been saving up for is an excellent way to start conversations about your brand. Offering products in exchange for sponsored shoutouts on their streams or videos is a great way to give back to gamers while also getting your name out there.

Host giveaways on Twitch by raffling off the latest video games that have come out lately. This will help generate interest in what you're all about while also bringing viewers back to check out your channel again because there's always more cool stuff happening over time - like future giveaways, reviews of popular titles coming soon, etc.
Write engaging content that will get people to share it.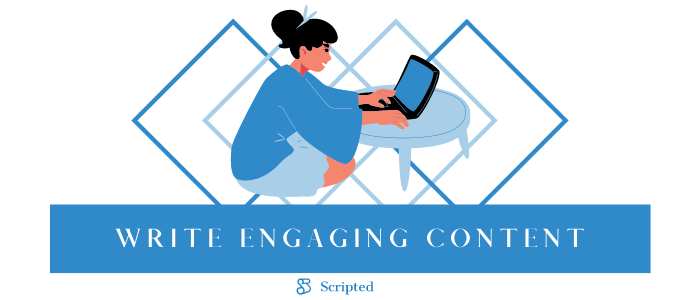 No one wants to stop what they're doing on social media so that they can see something uninteresting. It's crucial for your content marketing strategy to provide gamers with helpful information or resources to keep them coming back for more!
When crafting a blog post, make sure there are lots of visuals included to grab attention from readers right away. Video games have some interesting stories behind their development and design, meaning people may be interested in learning about what went into creating the most popular titles from different companies out there like Blizzard Entertainment or Bioware. Write engaging headlines to get people reading through your article once it appears on their newsfeeds, and don't forget to include links to other articles on your site whenever possible.
Benefits of writing gaming blogs:
Better SEO

More exposure for your brand

Higher rankings on search engines mean more people will find you when they're looking up things related to the industry. This is good news if you have a new game coming out, want to highlight some of the latest updates made by famous companies like Epic or EA Sports

Attracts a broader audience and build relationships with them
Gaming blog content ideas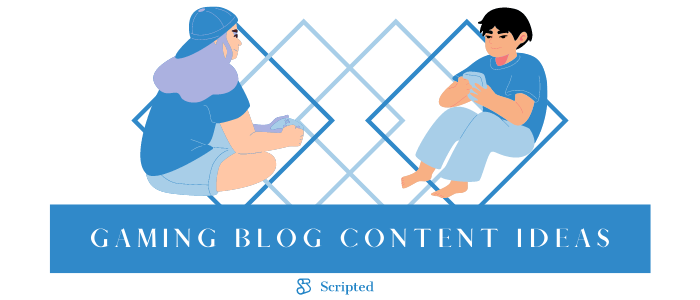 Some of the best gaming blog topics include: 
How gaming has evolved over the years

What's hot and trending among gamers right on social media today?

Features on popular games that people are enjoying at the moment

Tutorials for new titles

Whole game walkthroughs

Video game reviews

Latest tech updates

Tips to help gamers be successful in their careers or personal lives related to playing video games. e.g., how much time should you spend practicing every day if you want to become a professional gamer one day?

What apps do actual pro-gamers use while competing

Tips for starting your own business or blog based on gaming

Write about how to get started with gaming on social media.

Addressing common issues gamers come across while using different platforms.
Conclusion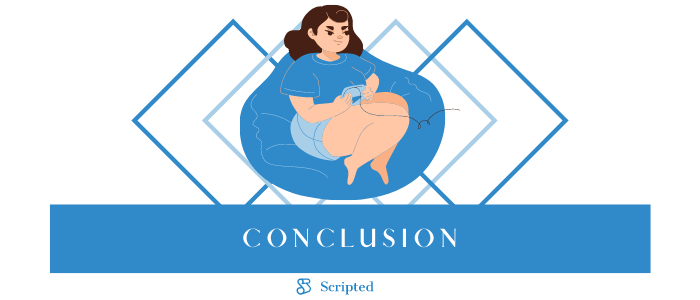 By now, you should better understand how to use social media for your gaming site and why it's so important. There has never been a better time to get on board with using these types of marketing to reach out to more gamers from all around!
If you're looking for professional writers to create gaming content on a daily basis, consider using Scripted. Our platform connects gaming sites with some of the best writers in the industry. Click here for more info.