Social Media Content Strategy for Your Home & Garden Site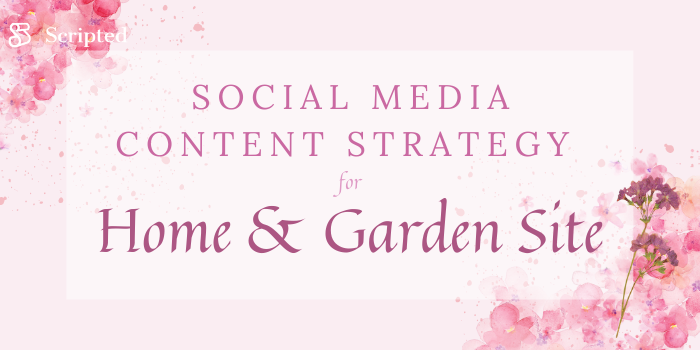 Social media is one of the strongest avenues that you have for growing a business right now. The home and garden industry is growing thanks to new online resources. Your company can be a part of this growth trend if you can harness the power of an effective content marketing strategy. Learn more about what an effective social media content strategy for your home and garden site looks like.
Content Marketing Strategy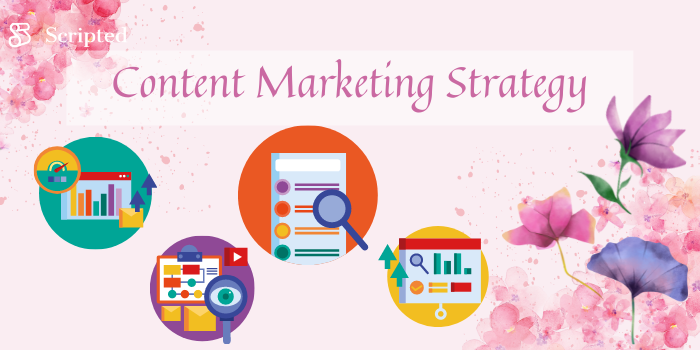 The key to using social media effectively is to have a good content marketing strategy. Your content marketing strategy defines how you develop, post, promote, and use your content to funnel customers to your business. 
All social media strategies are designed to do one thing: attract attention. If you can get people's attention, you can turn some of them into leads or customers. A successful content marketing strategy gets the attention of people who make great customers, advocates, or audience members. 
When you design your strategy, build it so that it:
Attracts attention from interested people.
Engages them in a way that qualifies leads.
Builds a community around your brand.
Promoted direct interaction with your business.
If your strategy does these four things, then it produces returns for your business. As you refine the strategy, these returns should outweigh the investment that you put into social media.
Choose the Right Platform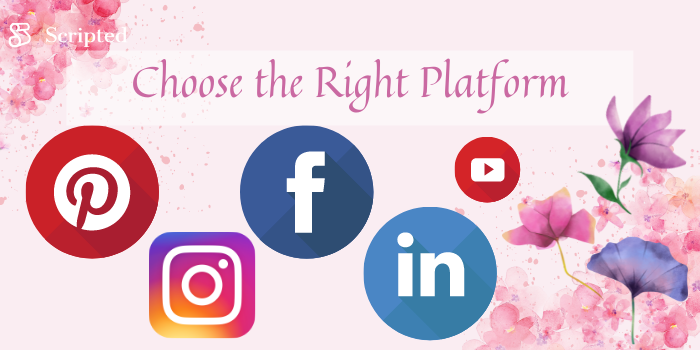 Choosing the right social media platform for your business is the first step toward success. If you post content in the wrong place, you won't attract the right audience. 
Home and garden businesses thrive on visual content. People want to see what your products or services can do to change where they live. For example, a company that sells plants should use a lot of pictures of plants. A company that does landscaping and renovations should show before and after pictures of their projects. 
Focus on Visual Proof
There are two types of proof that can convince people to try products and services. Home and garden businesses should focus on visual proof on social media platforms. 
Visual proof shows your products or services in action. People want to see them being used in other people's projects. It makes it easier to visualize their own projects and showcases positive results from people who already tried them. 
Create an Audience
The goal of a content marketing strategy is to get the attention of a specific group of people. Plan your strategy so that it targets a specific type of person. In this case, target people who are interested in what your company offers. 
For example, a home and garden company that specializes in floral decorations should target people who:
Like flowers and plants.

Want to decorate their homes.

Have disposable income to spend on products or services.

Fit a particular socioeconomic or demographic status that is common in the community.

Want to be a part of a community of floral decoration enthusiasts.
The exact makeup of your target audience depends on your company and the community it serves. Do the research needed to understand your target audience. Having a detailed understanding of your target means you won't waste effort and funds attracting people that won't contribute to your social media development goals. 
Know Your Goals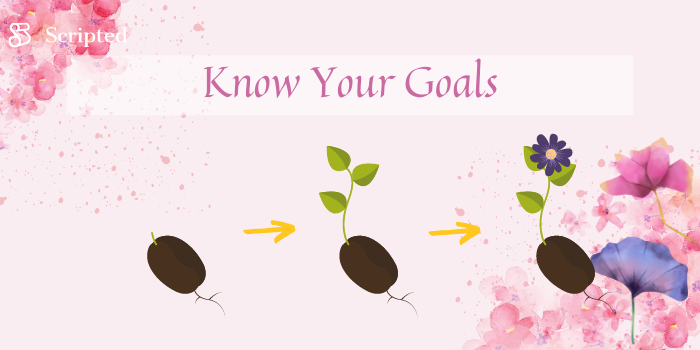 For your social media presence to increase traffic, there must be an end goal in mind. If you don't know what you are trying to achieve, then you cannot tell if you are taking the right steps to get where you want to go. 
Think about what benefits you want from your social media campaigns. Here are a few questions that can help you focus. 
Are You Trying to Generate Sales Leads?
Much of the effort that people put into social media and online advertising is aimed at generating sales leads. If you have an online store, social media can effectively drive traffic to your store. Take advantage of SEO techniques, social media content strategies, and website design to funnel clients to your sales pages. 
Are You Trying to Educate the Community?
Many organizations are dedicated to changing the community through education. If your site is focused on teaching rather than generating sales, your social media presence should do the same. Make posts that provide useful information with backlinks to your website pages. This will drive traffic to your site, where people can learn more. 
Do You Want More Traffic to a Physical Location?
Social media can also drive traffic to physical locations. The key is using your social media posts to highlight those locations. In many cases, business owners try to focus on sales and special deals in their stores. 
In other cases, organizations focus on special events and things you can do in different locations. How you advertise it depends on your situation. However, an effective strategy is to use pictures to gain attention while you use text to highlight what is special about the location. 
Do You Want People to Refer Your Business?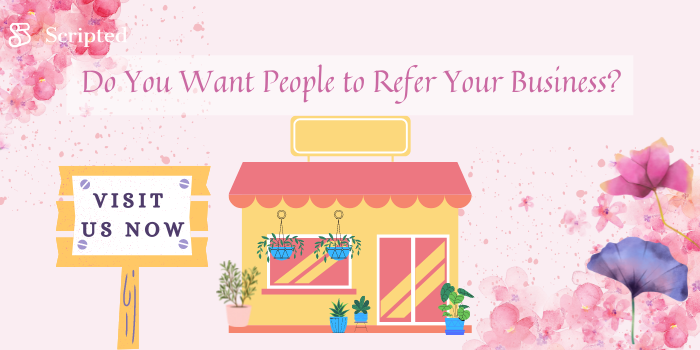 You do not have to focus on explicit sales to make social media drive traffic for a business. Used in the right way, your social media channels can make you highly visible. Having people know who you are and what you do, even if they don't use your services themselves, can pay off. 
Think about the people that are close to you. When they have a problem, who do you refer that can help? Being that person or company that comes to mind when a specific type of problem comes up leads to word-of-mouth referrals. 
Rather than selling through social media, aim to be present in people's minds when your services could be needed. It puts you on the shortlist for people to call, leading to more organic leads. 
Do You Want to Be a Trendsetter? 
Is being influential the most important thing for your situation? If so, then focus on being influential through your social media channels. 
To become an influencer, there are three things that you need to display: a passion for your content's topic, insight into your field, and a magnetic personality. All influencers have these qualities in their content to some degree. 
A Magnetic Personality
A magnetic personality is crucial for attracting attention. Whether it is through text or images, you have to be interesting to your audience. More than that, you have to be able to hold their attention for significant portions of time. Influencers exert their influence on others by being difficult to turn away from. In short, be someone that people want to watch. 
Passion for Your Subject Matter
A big part of what makes a personality magnetic is a passion for your subject matter. People enjoy and engage with someone who shows a passion for something. Fortunately, you can show this by being detail-oriented, knowledgeable, or excited about the things that you post about. 
Insight In Your Field
The final ingredient is to show that you have insight into your field. This does not mean that you have to be an expert on your subject matter. It means that you can speak knowledgeably about the topic in a way that provides value. 
For example, a person that has a YouTube channel about reviewing technology products does not have to know every spec by heart. In fact, that won't help them stand out since the companies and other reviewers talk endlessly about the specs of new products. Instead, that person can speak knowledgeably about how the product helps people, why people will like it, and how to get the most use out of it. 
This subtle difference is the big difference between providing value and repeating marketing material from companies. Be the one that provides value through your insight on a topic rather than repeating sales information. 
Put Your Goals on Paper
Whatever your goals are, write them down. Putting your goals in writing makes you 42% more likely to achieve them if you do it daily. Writing your goals helps you commit to achieving them, focus on what you need to do, and clarify what you need to work on. It is one of the best practices that you can do to help you be successful. 
Putting your goals in writing also makes it easier to communicate them to others. If you have a team of people helping you, this is essential. Failure to communicate your goals effectively means wasted time, resources, effort, and funds that you cannot afford to lose. 
Use Platform Tools Effectively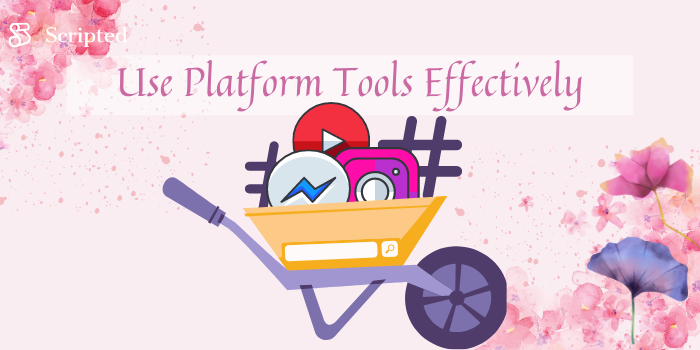 There are hundreds of social media platforms to choose from. All of these options have built-in tools and resources to help you relay important information to other people. One of the biggest mistakes that people make on social media is not using these tools effectively.
Fill in All Important Information Fields 
Social media platforms use a template form for everybody on the platform. The benefit of this is that it is easy to collect and display important information about each user. However, many companies fail to use these systems effectively.
For example, every social media platform lets you create a profile description, yet some people leave the description blank. This piece of information is arguably the most important part of your profile. It says who you are, what you are doing, and why people should care about your channel. Take advantage of any content tools that the platform gives you to get the most out of your channel. 
Use KPI Tools
Social media channels and third-party apps provide tools to measure key performance indicators (KPIs) for your channel. If you do not measure the performance of your posts, then you don't know if you have an effective strategy. Even worse, not knowing what to measure means that you can't make changes to make your posts more effective. 
Use these KPI tools to measure performance for every post and for your overall channel. Start by defining which KPIs are important. A few commonly measured ones include:
Reach:

How many people see your post

Engagement:

How many people interact with your post

Click-Through/Conversion Rate:

How many people click on an ad

Likes:

How many people voiced approval of your post

Shares:

How many people shared your post with someone else using the platforms' share function

Followers:

How many people subscribed to your channel
Pick a set of KPIs to track regularly and implement systems to collect data. Review that data periodically to see if your posts have the desired effect. If not, make changes until they do. 
Create Better Content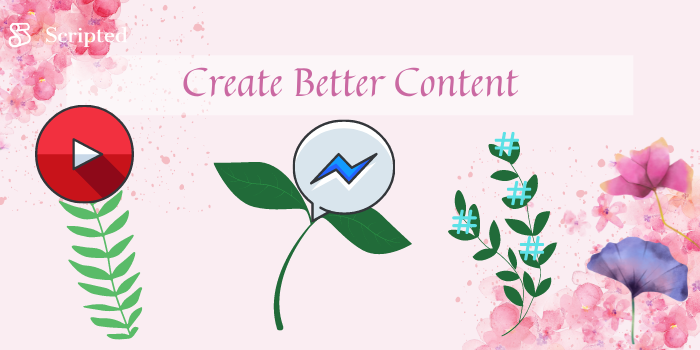 The single best thing you can do to improve the efficacy of your social media channel is to create better content. Using KPI measurements and additional research, it is possible to refine your posts for better performance. 
Every social media channel has the potential to be better. The key is finding the things that can make it better. Look to industry influencers and channels with a reputation for being the best for inspiration. Adopting some of their methods and techniques can help you grow your channel quickly. 
Focus on SEO
Your content should always use SEO best practices. SEO (search engine optimization) improves your ranking on search engines like Google and Bing. The higher your score, the closer to the top of the results list you are. When people search for content or online platforms recommend channels, they recommend the ones with the highest scores first. Use good SEO practices to be close to the top of the list, which raises your chances of reaching the right audience by several orders of magnitude.
Get Help With Your Content Creation
The secret that most big social media channels won't tell you is that they never work alone. There are resources and companies that can help you develop better content. Browse our writers at Scripted to see what they can do for your social media content strategy. Having skilled and experienced writers on your side can be your secret weapon for leading your industry.